An encounter between a stray dog and a pit bull with leash tied to a rail outside a shop turned into a daring rescue operation. Meanwhile, two witnesses filmed and posted the touching moment on Instagram, where it became a viral hit.
The hilarious clip was filmed by Dmitriy Timchenko, who noticed the touching scene taking place in front of him. It started in front of a shop in Novorossiysk, Russia; a white pit bull was quietly sitting tied to a fence and waiting for his owner to finish buying groceries. However, a stray dog walking past apparently thought its counterpart was in trouble and decided to take action.
In the touching video, the stray is seen putting in some serious effort to break his new friend free. The pit bull, however, seems ambivalent to its canine rescuer, patiently waiting and watching with curiosity—and that's why it's so cute! Such a show of courage, whether wanted or unwanted, is utterly adorable!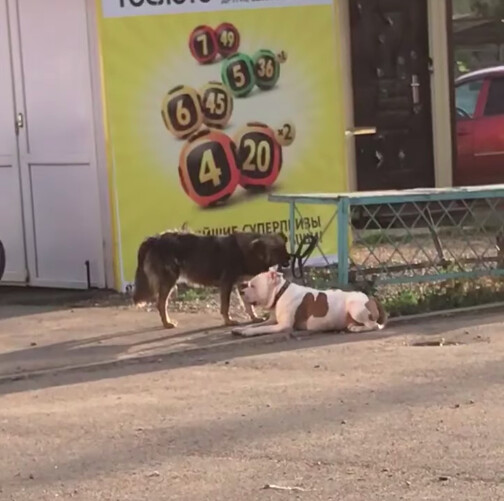 After several seconds, the clip shows the victorious stray dog, leashing in his mouth, trying to lead his new canine mate to safety. Initially, the pit bull looks hesitant to follow his rescuer but is soon convinced, and the two dogs trot off towards new adventures. How touching!
Timchenko, however, after filming the incident, went inside the store to alert the owner. She then recovered her dog from the heroic stray, putting an end to the two pups' newfound friendship. As it turned out, it was all a misunderstanding. The owner never intended to abandon her pit bull tied to a rail to starve to death. She had just left him there for a few minutes while shopping!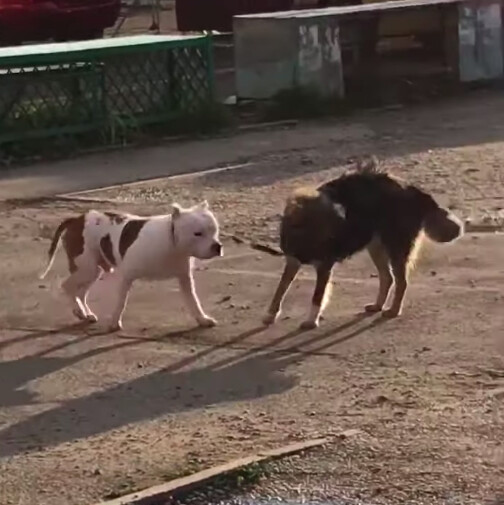 "I've seen this stray dog around town many times," Timchenko told The Dodo. "He always uses the crosswalk to cross the street. He's a very smart dog."
Such remarkable canine kindness did not go unnoticed on social media. The clip went viral and was picked up by several news outlets. And when NTD published it, many took to the Facebook comments section to commend the stray's actions. Several commenters even questioned why that poor stray didn't have his little place to call home.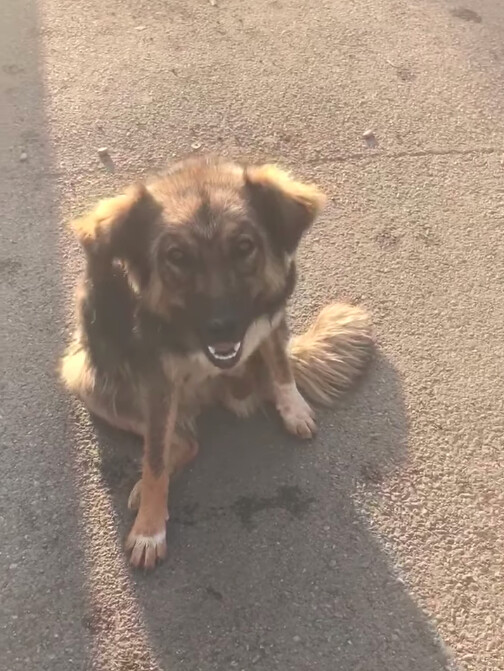 "That poor stray dog, probably untied him, just so he could have a friend, and not be so lonely anymore I hope he found a loving home," one comment read. While another added, "Oh, how sweet. Somebody go get that stray doggy and give it a home. And a family."
A particularly funny comment remarked: "That dog's name is Harriet Poochman. She will lead the enslaved dog's to freedom. Leave it to man to feel he has to save this dog by enslaving it, when it obviously doesn't mind having it's freedom. They did the same thing to my people. Oh, we must save the wild savages!"
Watch the video:
Video credit: ViralHog
We would love to hear your stories! You can share them with us at emg.inspired@epochtimes.nyc