A starving, emaciated dog, who gnawed at his own tail after being locked alone in a wet, filthy kennel for at least three weeks, is now ready to go to his forever home.
Rodney, a 3-year-old lurcher cross, was found living in appalling conditions in January by an estate agent, police, and local council members, who arrived at a Huyton, Liverpool property in northern England to carry out an eviction.
Witnessing the deplorable condition of the canine, the estate agent called the RSPCA, who sent animal rescuer, Inspector Pamela Bird, to investigate, according to a press release.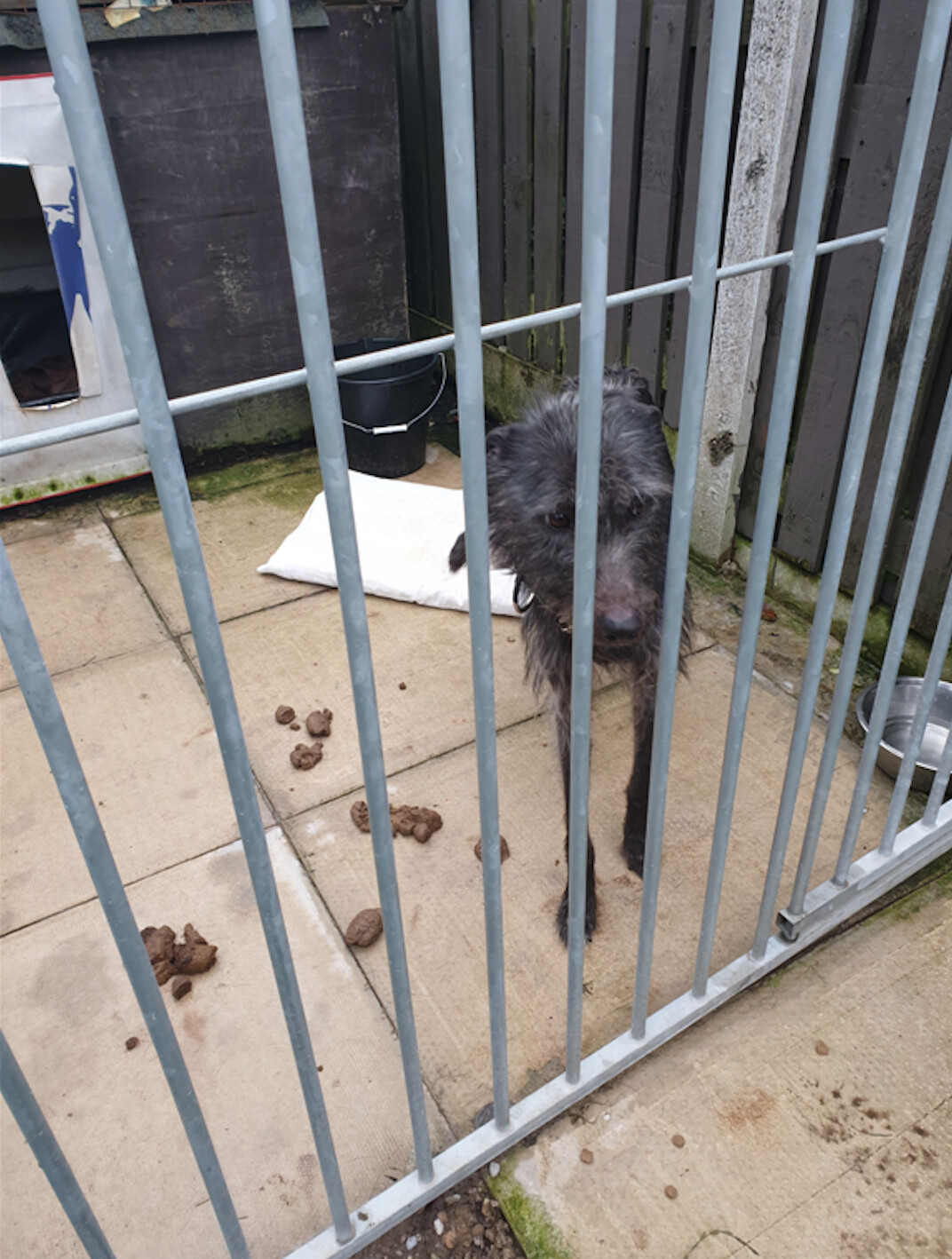 Bird found Rodney in a soaking wet kennel littered with dog feces. His bones were visible beneath his skin and his tail was damaged as a result of chewing. The little dog also had sores on his legs from laying down on the wet ground. Rodney was immediately taken to the RSPCA's Greater Manchester Animal Hospital for treatment.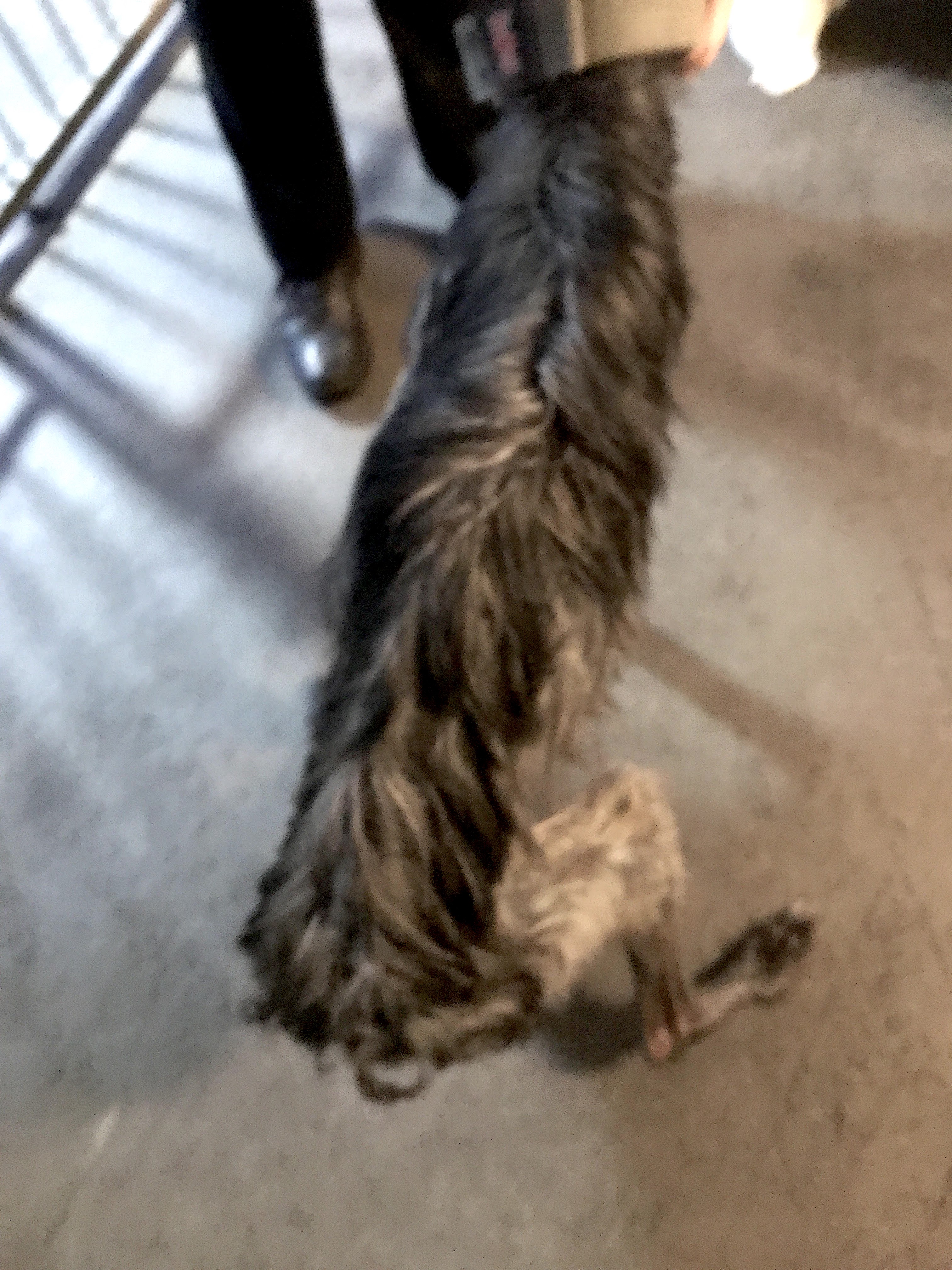 Meanwhile, Bird also tracked down Rodney's owner, who revealed that the dog had been left in the kennel, alone, for at least three weeks.
"[H]e agreed to hand the dog into our care," Bird explained. "He said he had fallen on hard times and was working away, so he would come back and feed him every couple of days, but the rest of the time he was left in his kennel."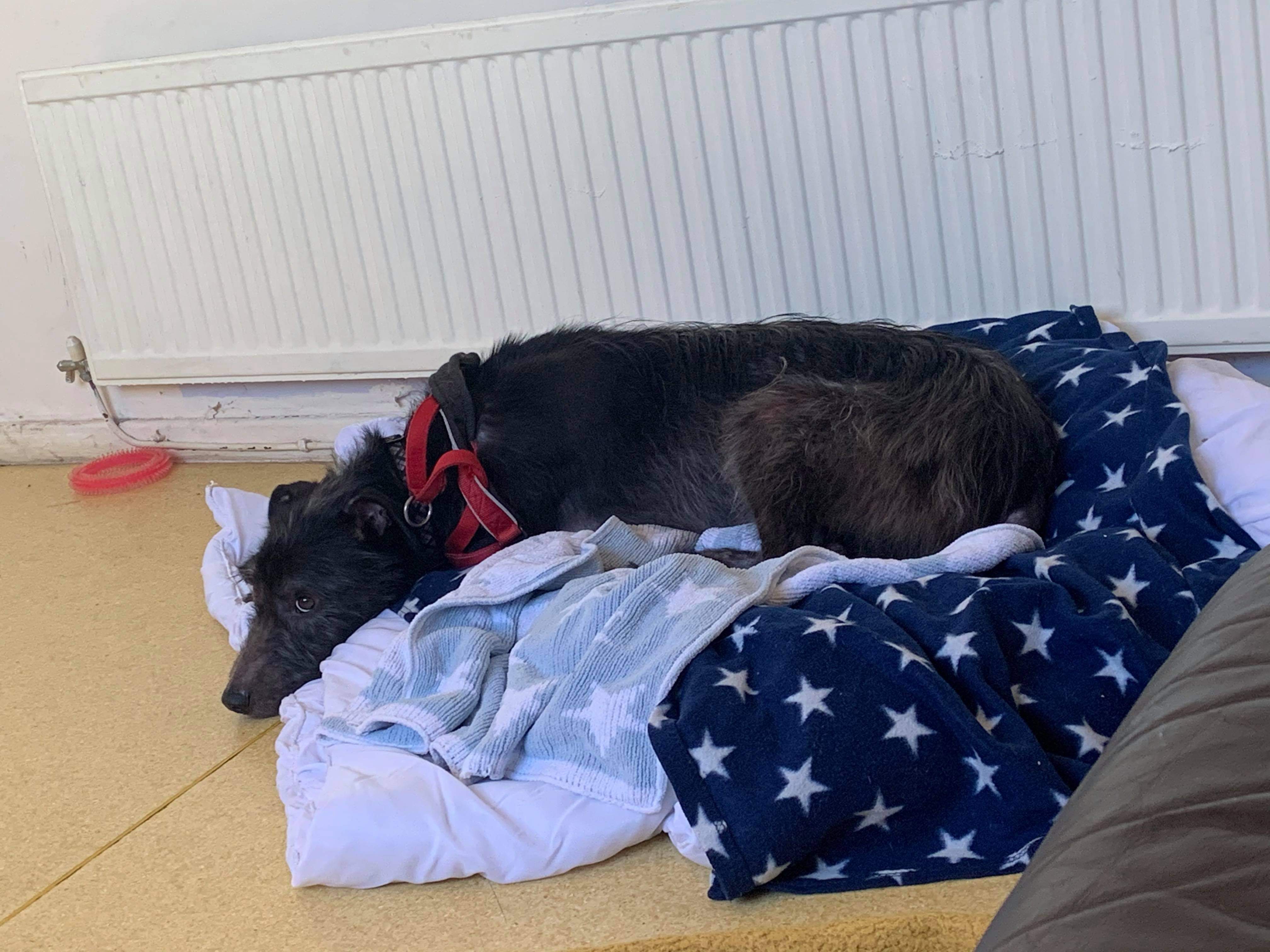 Rodney's tail, which he chewed to cope with the stress of the situation, was later amputated halfway up, Alana Bibby, welfare team leader at the RSCPA's Warrington, Halton, and St. Helen's branch, explained.
"He now has half a tail but still enthusiastically wags it," she added. "It seems he is keen to make up for lost time."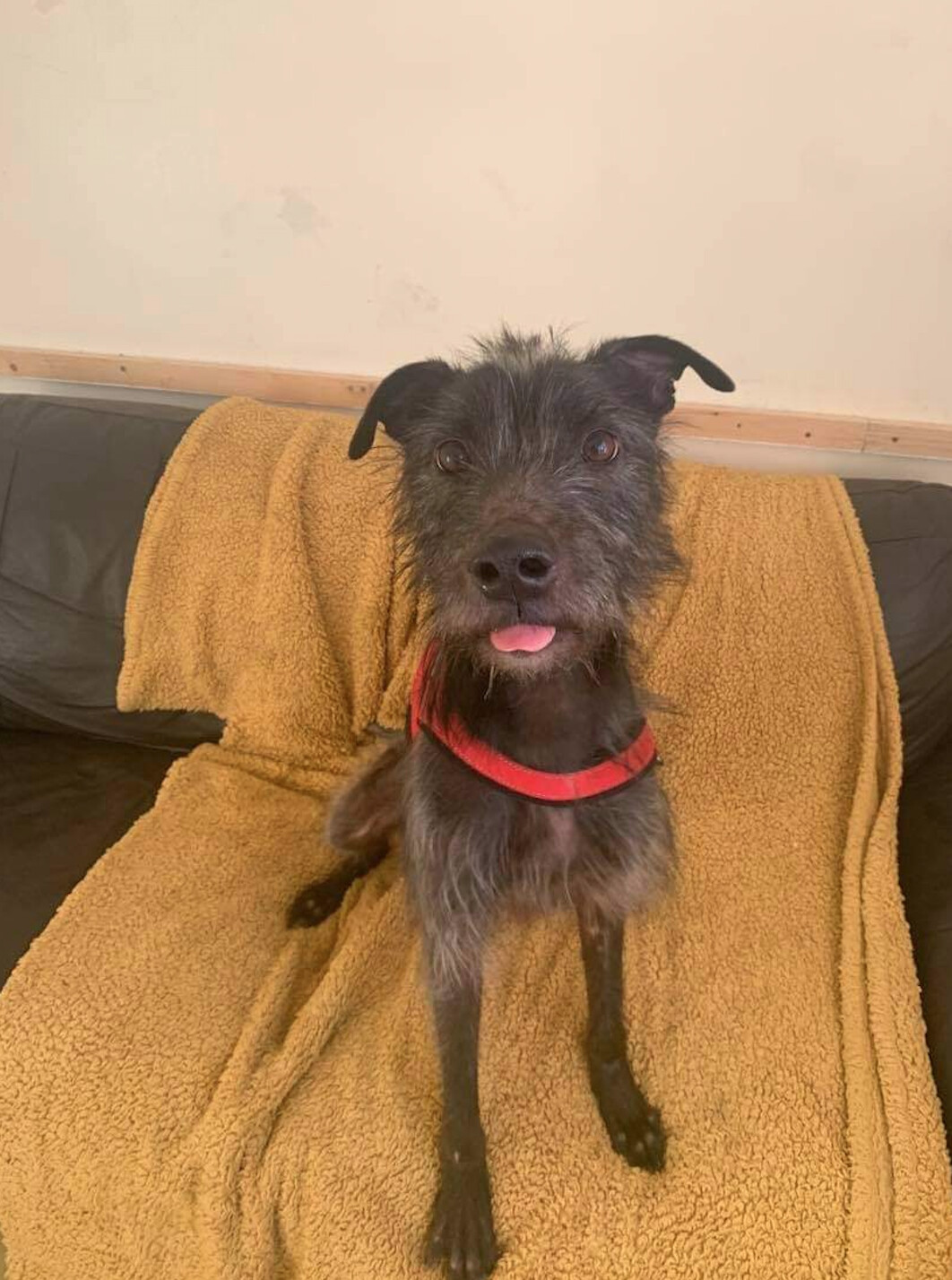 Rodney, who staff speculated had probably never lived in a home, was steadily nursed back to full health. Bibby praised the "jolly and happy chap," claiming that one would never know he has had such a rough start to life.
"[H]e loves people," she explained. "He jumps up as if to say, 'Hug me,' at most opportunities."
While Rodney walks well on a leash and likes the company of other dogs, Bibby forewarned that Rodney's forever family would need to go back to basics when training him. However, she added, "he is a very bright dog who is so eager to please."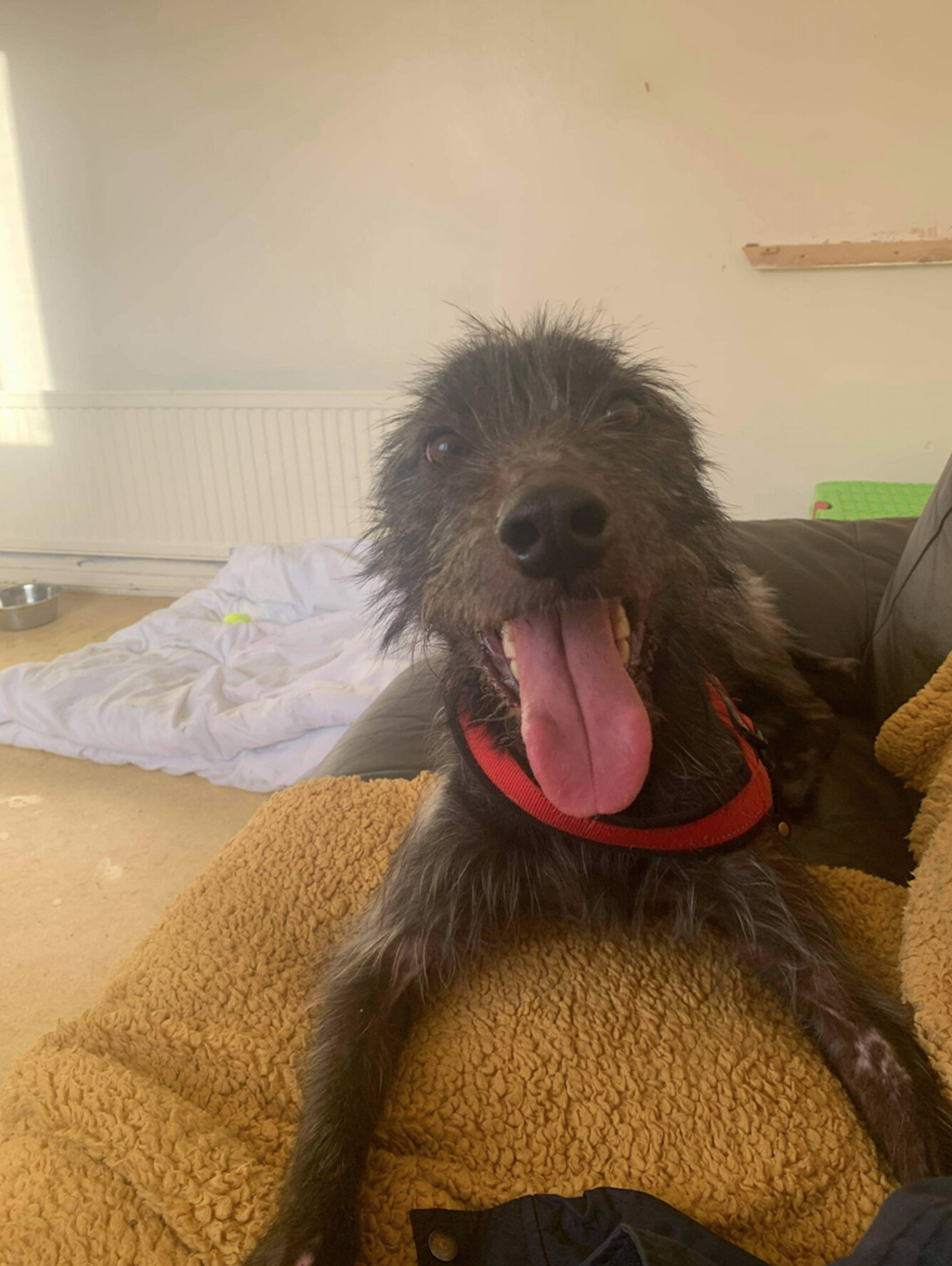 "I am just pleased he is enjoying life again and not left outside in a kennel with no company for days on end," added Bird. "He's a lovely and affectionate dog who deserves the best of homes."
Since the onset of winter, the RSPCA, an animal welfare charity funded primarily by voluntary donations, has already received more than 82,000 calls regarding animals in need. "The calls to our rescue line are not stopping, so neither will we," they said.
Share your stories with us at emg.inspired@epochtimes.com, and continue to get your daily dose of inspiration by signing up for the Epoch Inspired newsletter at TheEpochTimes.com/newsletter