Atlanta shares a 2016 milestone with New York, Paris, Taipei, Washington, San Francisco, and Los Angeles. The classical Chinese dance company Shen Yun Performing Arts visits for the tenth year in a row. One of the very first Shen Yun performances was in Atlanta in 2006.
New-York-based Shen Yun intends to revive China's 5,000 years of civilization, according to its website. "Through the universal language of music and dance, Shen Yun weaves a wondrous tapestry of heavenly realms, ancient legends, and modern heroic tales, taking you on a journey through 5,000 years of Chinese culture."
Over its decade of touring, Shen Yun has told stories from Chinese history and from classic novels like "Journey to the West." It has portrayed monks and poets, generals and dragon kings, moon fairies and outlaws. Each year it creates a complete new program, with newly composed music.
It seems to have made Cobb Energy Performing Arts Centre its Atlanta home. It will be there Friday, Jan. 15 through Sunday, Jan. 17 for four performances.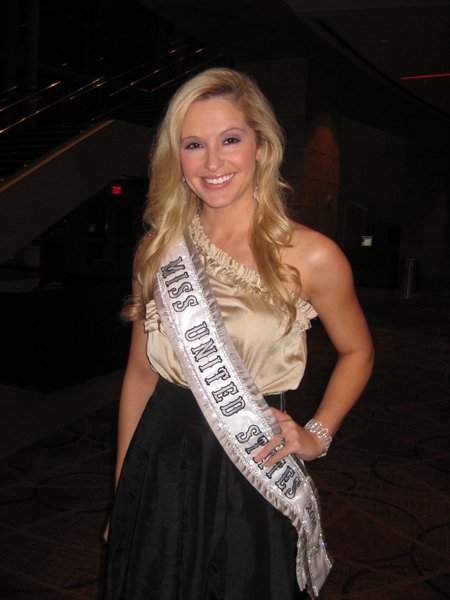 Jessica Black, Miss United States 2010, saw Shen Yun in at Cobb Energy in 2011. She brought her five-year-old niece, who was on the edge of her seat, she said.
"They were absolutely amazing dancers," she said. She found the male dancers "absolutely outstanding."
"I had chill bumps. I really had chill bumps," she said, "In the sad moments, and in the happy moments, you feel all of that."
Some Shen Yun dances do not tell stories, and have all male or all female dancers on stage. For example, last year's performance included "Phoenixes of the Sapphire Paradise." According to the program, the female dancers, in azure skirts and fluttering capes, took flight "as eternal sovereigns of a boundless sky."
"There were different numbers where there were only female dancers, and they showed beauty, they showed grace, and they showed respect," said Miss Black.
In October, the Shen Yun Symphony Orchestra toured without the dancers. Entrepreneur and inventor Valan Martini heard the orchestra at Symphony Hall on Oct. 27.
This is a way of speaking to the heart across the continents, across countries, across cultures … It really is special.
He said the music was "language that passes the reasoning mind and talks straight to the heart. This is a way of speaking to the heart across the continents, across countries, across cultures … It really is special."

A music teacher brought 40 of her students to the same performance. Ms. Dana Ballard is director of orchestras at Mill Creek High School in Gwinnett County.
"I'm just so proud my students could be here to share it. I can see the excitement on their faces when they were listening, standing up and clapping so loud, I'm just so proud of them," she said, adding that the orchestra "touched all of their hearts."
"It was absolutely delightful. The music was beautiful, the musicians so technically proficient. I'm so happy that my students could see such excellence in technique and proficiency, with their bow or from their left hand."

Shen Yun combines Western and Eastern instruments. According to the Shen Yun website, a Western orchestra plays the foundation, while traditional Chinese instruments lead the melodies. The sound produced is uniquely pleasing to the ear. The ensemble at once expresses both the grandeur of a Western orchestra and the distinct sensibilities of China's 5,000-year-old civilization.
"The merging of the traditional Chinese instruments with the Western instruments, we have never seen anything like that before and it was amazing," said Ms. Ballard.
"A once in a lifetime event."
New York-based Shen Yun Performing Arts has four touring companies that perform simultaneously around the world. For more information, visit Shen Yun Performing Arts.
Epoch Times considers Shen Yun Performing Arts the significant cultural event of our time. We have proudly covered audience reactions since Shen Yun's inception in 2006.