As globalization spreads similar advertisements and pop-culture role-models, the standard of feminine beauty is perhaps becoming more uniform. Of course, the standard has changed even in America over the past several decades. Marilyn Monroe would be considered too large, for example, by modern Hollywood standards.  
The sale of skin-whitening products has caused health concerns in many countries, from Jamaica to Kenya to India. Aishwarya Rai, Bollywood actress and former Miss World, set a standard for Indian beauty that was impossible for the majority of Indian women to meet, with her fair complexion and green eyes. Even in the early 20th century, when marriage advertisements for young potential brides in India were first published on a large scale, a medium complexion seemed preferable to a dark complexion. In America, on the other hand, many spend time and money in tanning salons seeking a darker complexion.
To create the "Before & After" project, Esther Honig contacted 40 designers from 25 countries, asking them to alter a photo of herself in Photoshop to meet the beauty standards of their respective countries. Some of the designers are experts, some amateur. Some changed her photo drastically, some barely changed it at all.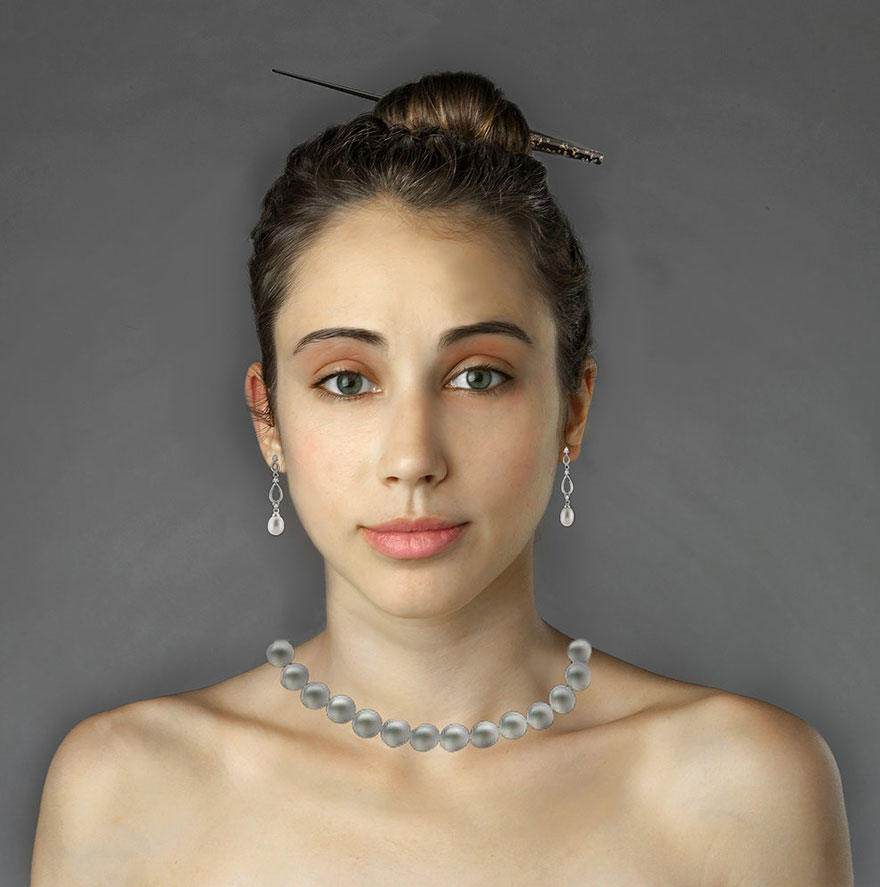 Honig is a reporter who works in both print and broadcasting. She is a blogger, and she loves to document her life and the many adventures she encounters as a reporter—from climbing the world's tallest water slide to spending the day on a turkey farm.
"My mom often tells me that sometimes I'm too brave," she declared on her website.