Few have been hit harder during the pandemic than those gifted musicians who perform onstage for a living—using fine instruments and honed skills to soothe the human soul with their melodies.
In one of the great cultural centers of the world—the city of Venice, located in northeastern Italy—one artist, Livio De Marchi (known for his boat-like wooden sculptures that float through the canals of the waterlogged city), conceived in November 2020 a floating artwork dedicated to music and musicians in the form of a colossal violin.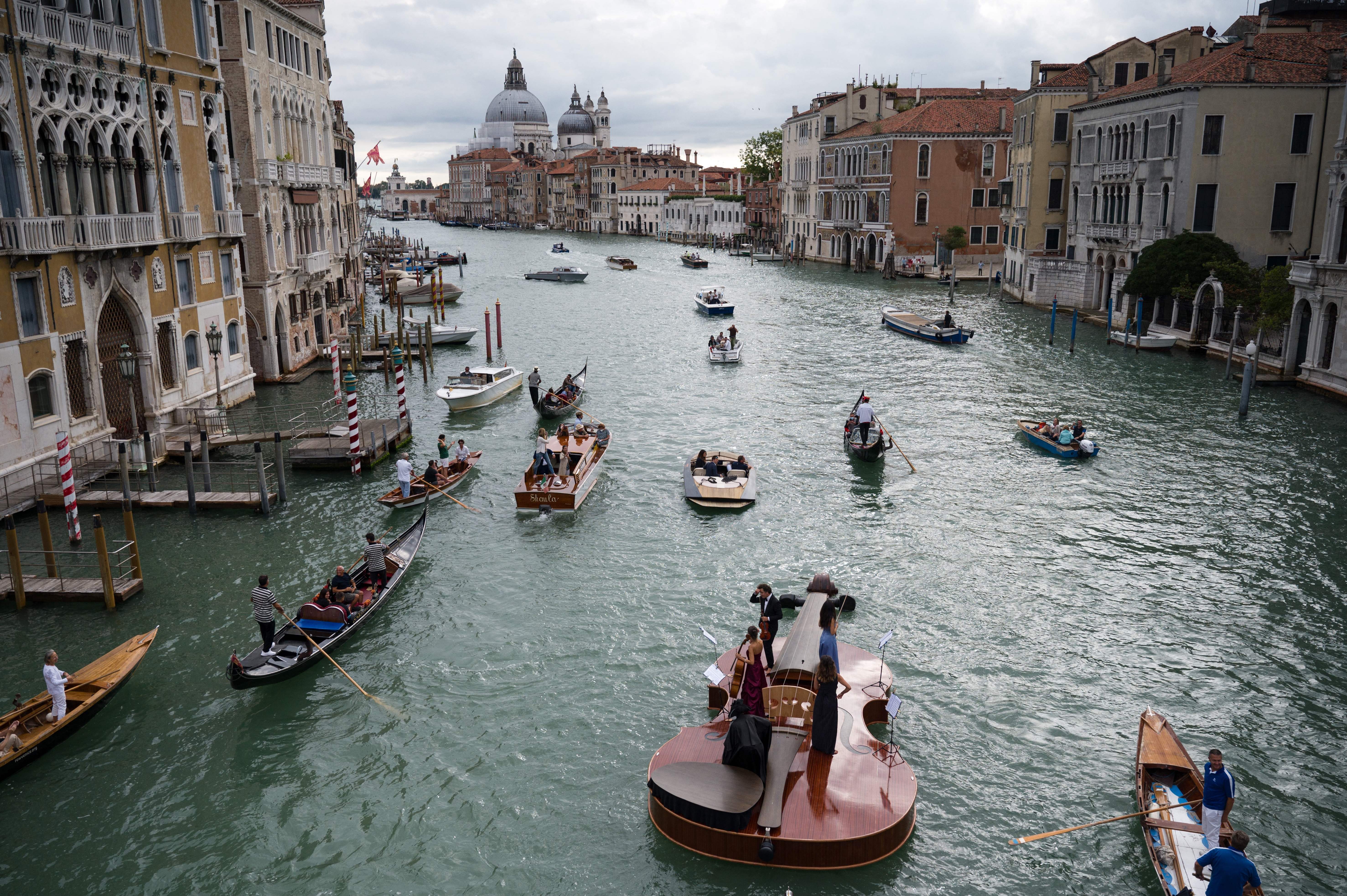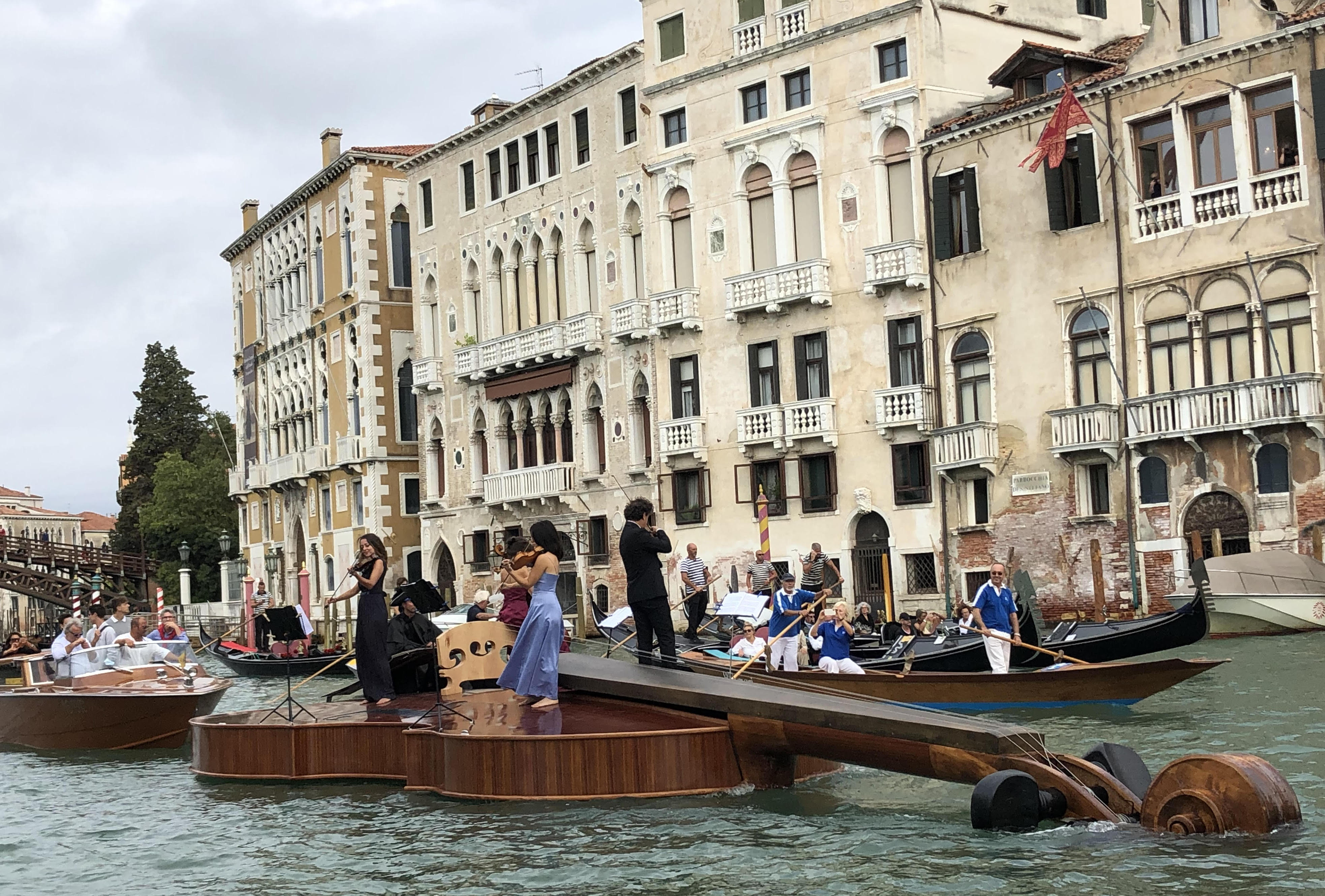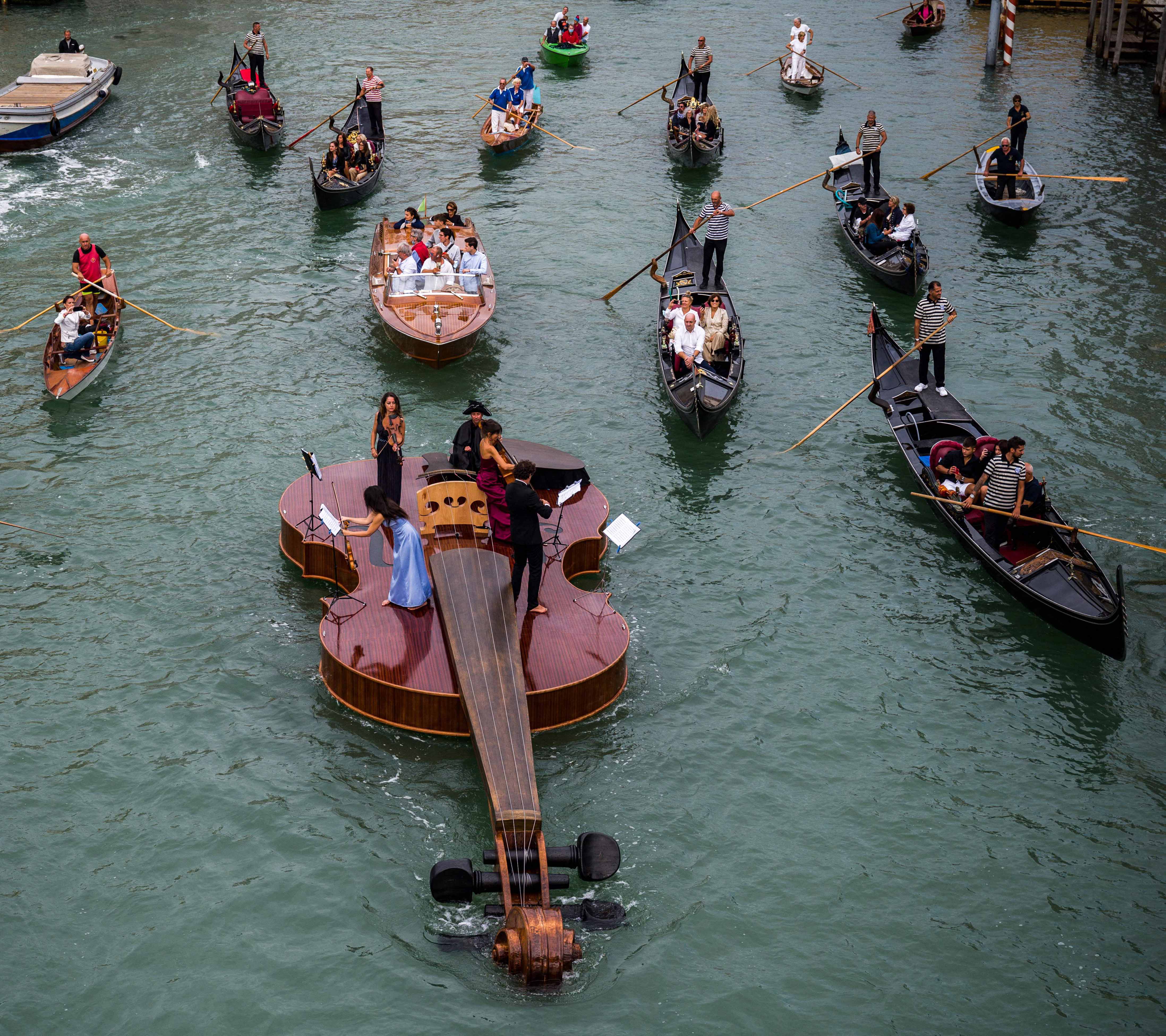 Although it does not play, it consists of everything else one would expect from a scaled-up violin: from intricate wood scroll to chinrest; from rich, warm wood hues and elegant polish to delicate bridge and string-works.
De Marchi's piece, titled "Noah's Violin," was created in concert with Venetian craftsmen, artists, and technicians "who on the occasion of the pandemic joined together to give life to this work … to relaunch a sector on its knees," the artist's gallery stated.
The name of the work itself offers hope in a troubled time. "I say 'Noah' [because] Noah brought all the animals into his ark, while in the violin I carry an important message all over the world: music, art, and culture, and some love between us that we need in this sad time," the artist told The Epoch Times.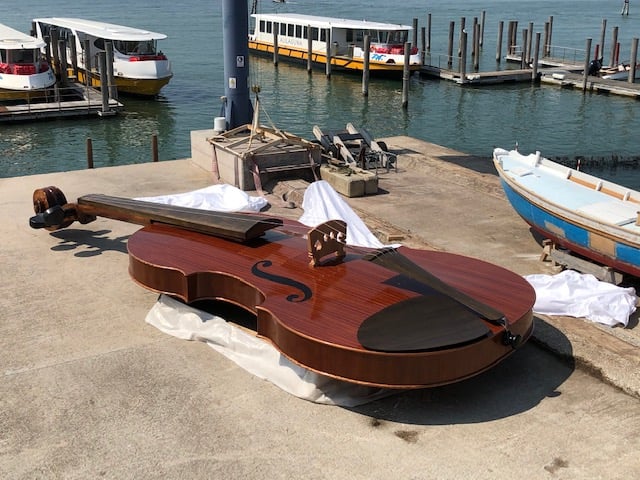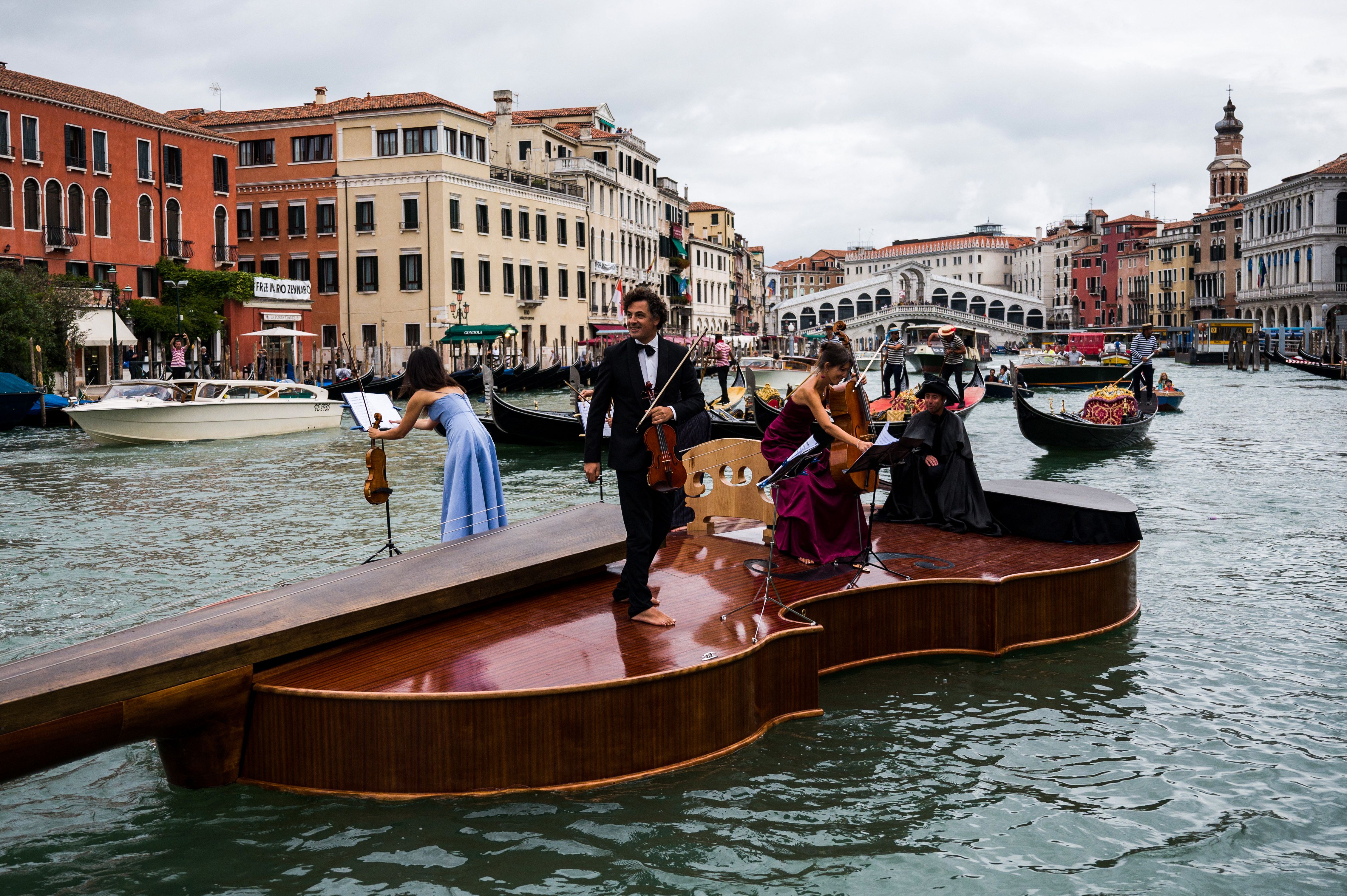 The sculptor worked alongside master craftsmen from artist's union Consorzio Venezia Sviluppo, and received contributions covering the cost of materials from the Venetian municipality.
As for the design and construction, with such a host of craftsmen onboard the project, it went flawlessly.
"I had a violin from a dear friend of mine who lent it to me and from this we built it," De Marchi said. "My role was to work with them on the construction site and work alone to sculpt the scroll of the violin in my studio."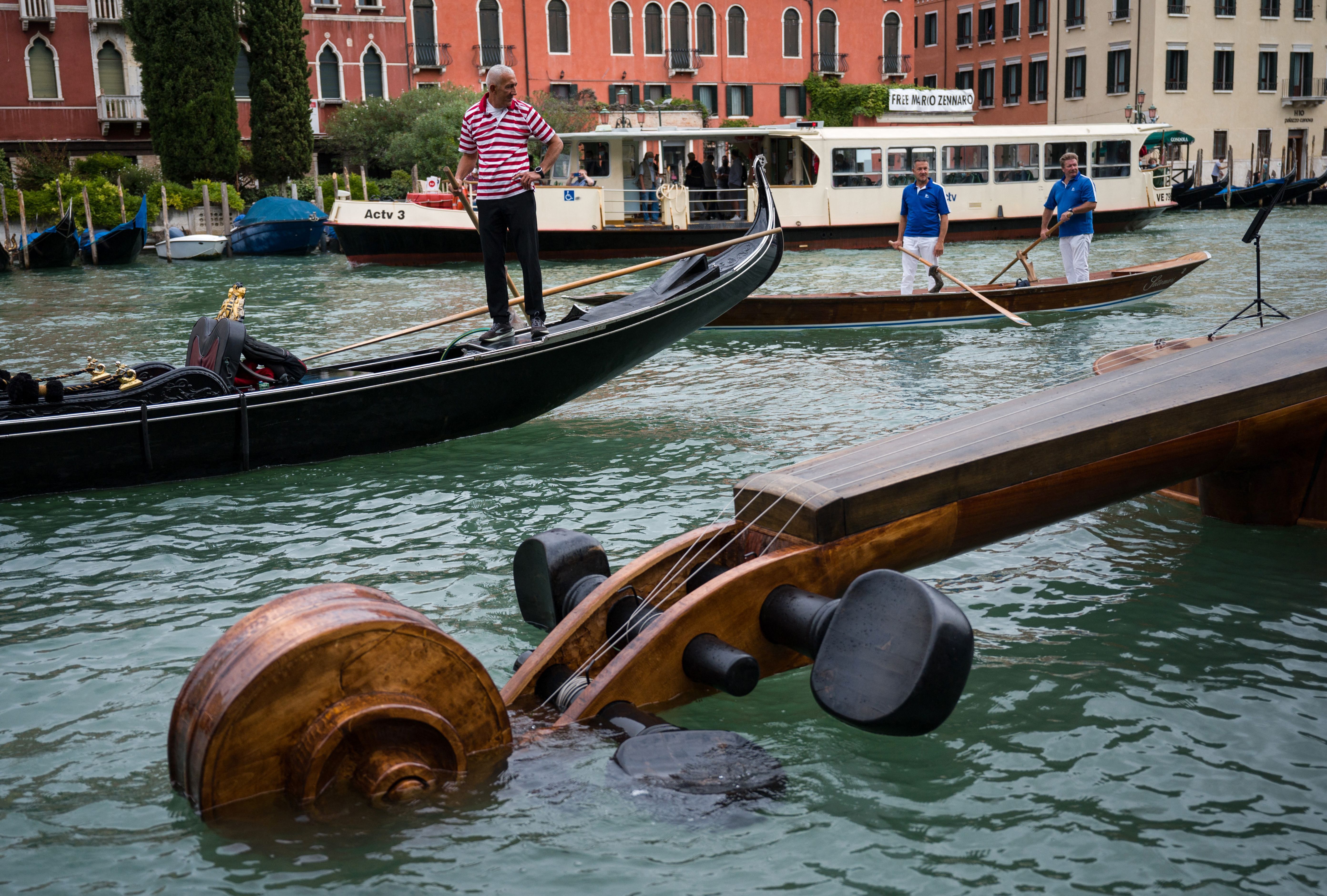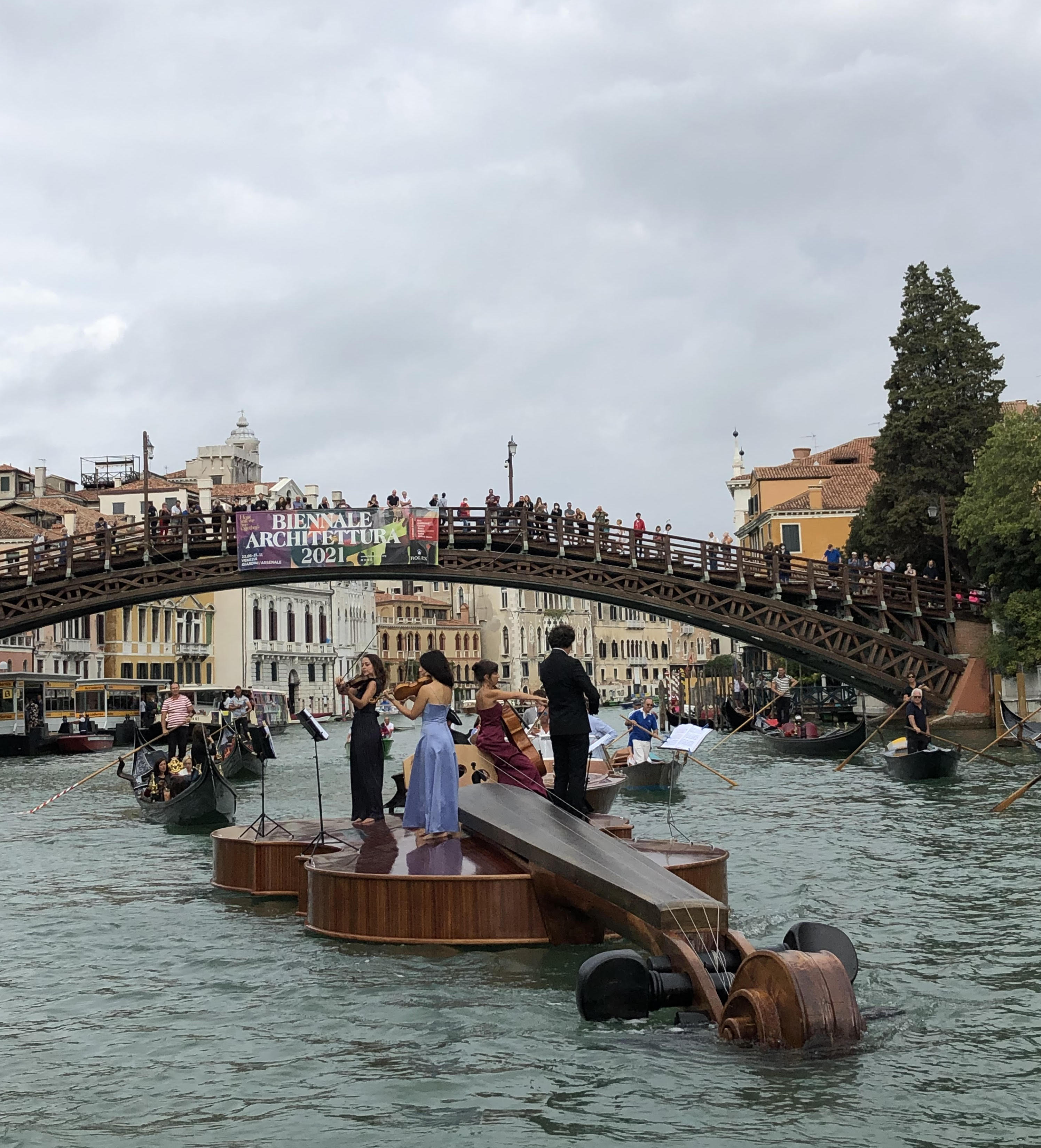 The various artisans and tradesmen used different types of wood, including fir, oak, and mahogany; utilizing marine glue and sophisticated joinery carpenters, they realized the violin-shaped boat, which floats on its own and is equipped with an electric marine motor. The massive instrument measures roughly 4 by 12 meters and disassembles into about 20 pieces.
Work began in November 2020 and, following a 9-month construction period, was completed in July of this year.
The supersized instrument was formally launched in September in a parade through the Grand Canal with four artists performing (obligingly barefooted to protect the immaculate, richly polished deck) as they glided gracefully through the city to the sounds of Vivaldi's "Four Seasons."
Share your stories with us at emg.inspired@epochtimes.com, and continue to get your daily dose of inspiration by signing up for the Epoch Inspired newsletter at TheEpochTimes.com/newsletter