A couple captured some extraordinary photos of a "strawberry"-colored leopard after setting up a motion-sensitive camera in a wildlife reserve in South Africa. It is believed that there are only a few such specimens in existence, which is what makes these images even more incredible.
Alan and Lyndsey Watson are the owners of the Black Leopard Mountain Lodge, situated in the middle of the Thabo Tholo Wilderness Reserve in South Africa. It was July 2019 when they came across a dead giraffe and placed a motion-triggered camera on a nearby tree hoping to catch sight of scavengers.
What the camera captured exceeded their expectations. Anticipating snap shots of blades of grass moving about, instead, they photographed a leopard with a red-hued coat, a "strawberry" leopard, or golden leopard. The scarce animal's coloring is the result of a rare genetic mutation called erythism.
The couple named the feline Goldie.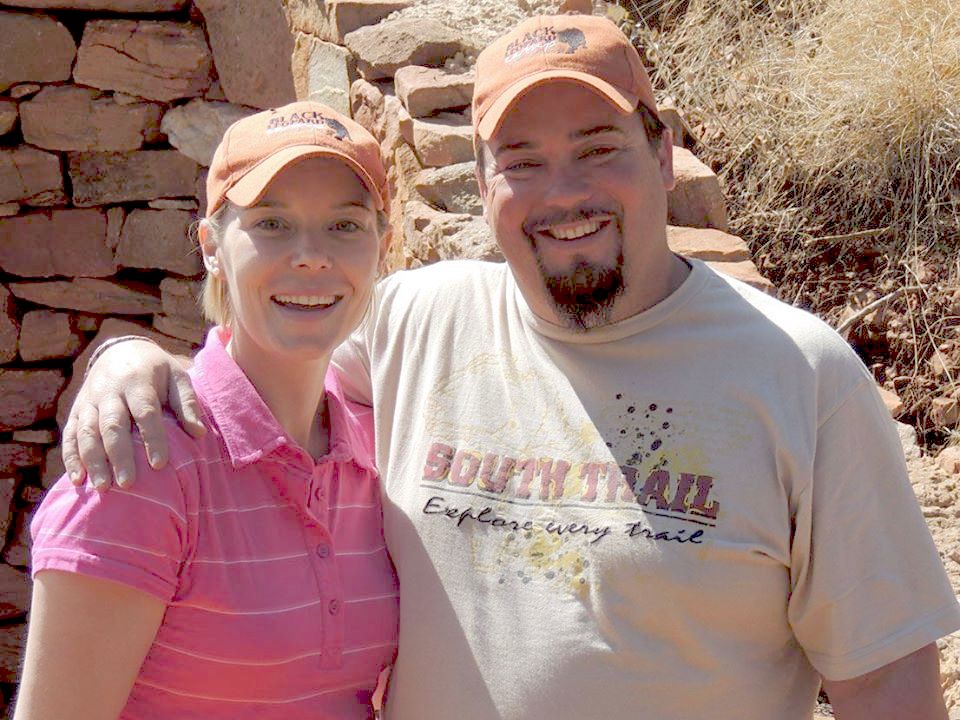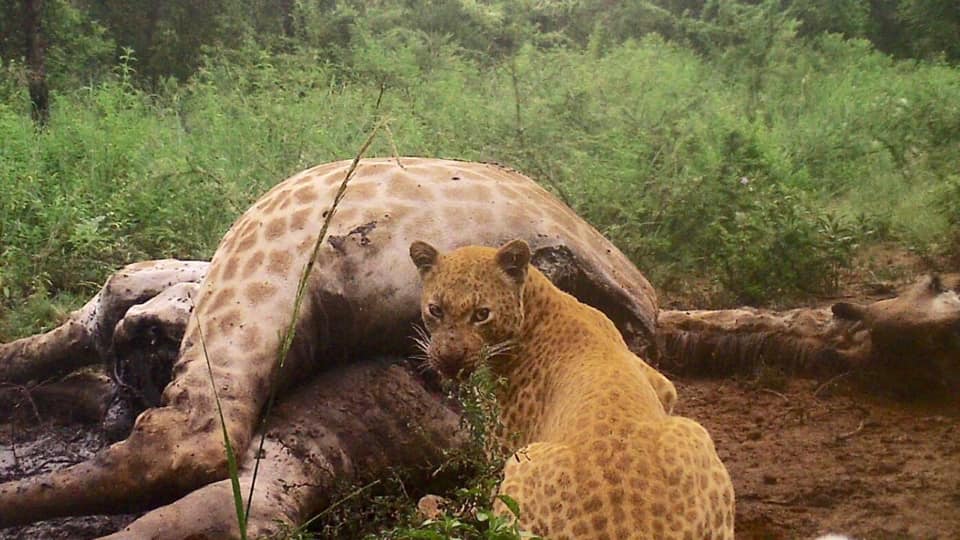 "As far as I know, this is the rarest color of leopard in the world. We hope she will bring new people to the Lodge," Alan explained, as Daily Mail reported.
The elusive golden leopard was officially discovered and photographed in 2012 in the Madikwe Game Reserve, about 300 miles from the Watsons' sighting.
Alan said he had seen the feline a few times around his lodge and, in fact, had captured Goldie on a night-vision camera with her cub in March; though the black-and-white image did not display her stunning color.
"If she doesn't want to be seen, you aren't going to see her," he said. "They are so well camouflaged and incredibly elusive. Even these ones, if they were going through the long grass, you wouldn't see them."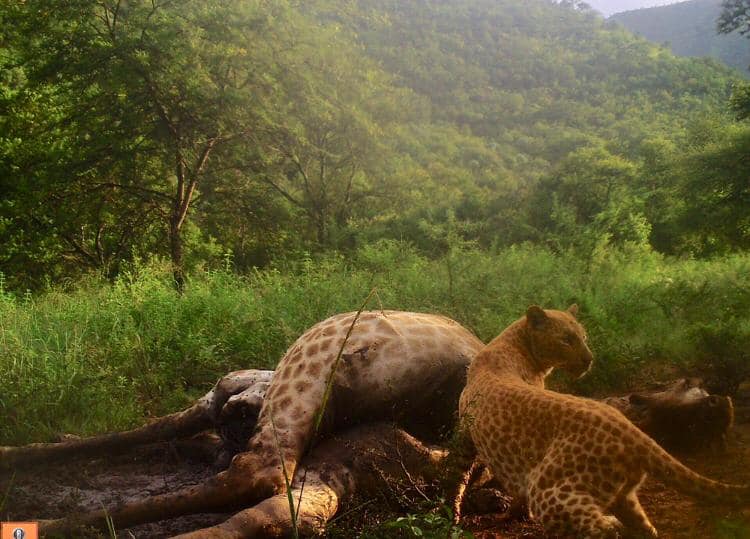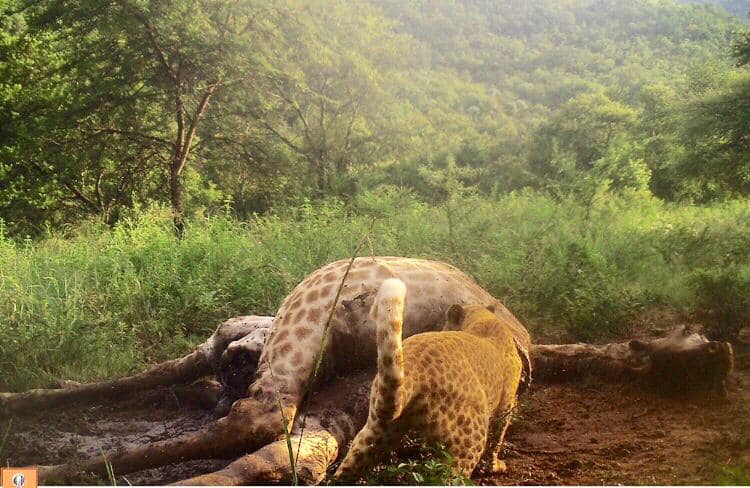 For Alan, these photos make all the years he spent as a wildlife researcher worth it, especially with so many rare species increasingly on the decline and heading toward extinction.
A few years ago, he also found a leopard that had died by the roadside outside Lyndenburg near his lodge.
"So much of the time you hear about species being extinct, and here we are with something new. It's incredible," he stated. He hopes their numbers will increase in the years ahead and possibly bring more people to the area.
When the Black Leopard Mountain Lodge posted their unique photos on their Facebook page, it attracted plenty of attention on social media.
"Today we're sharing possibly our most exciting update yet … a golden, leopard otherwise known as a strawberry or erythristic leopard. This is one of the rarest colour variations in the world," the post read. "We were shocked when we went through the camera trap footage to find this unique feline feasting on the carcass during the day."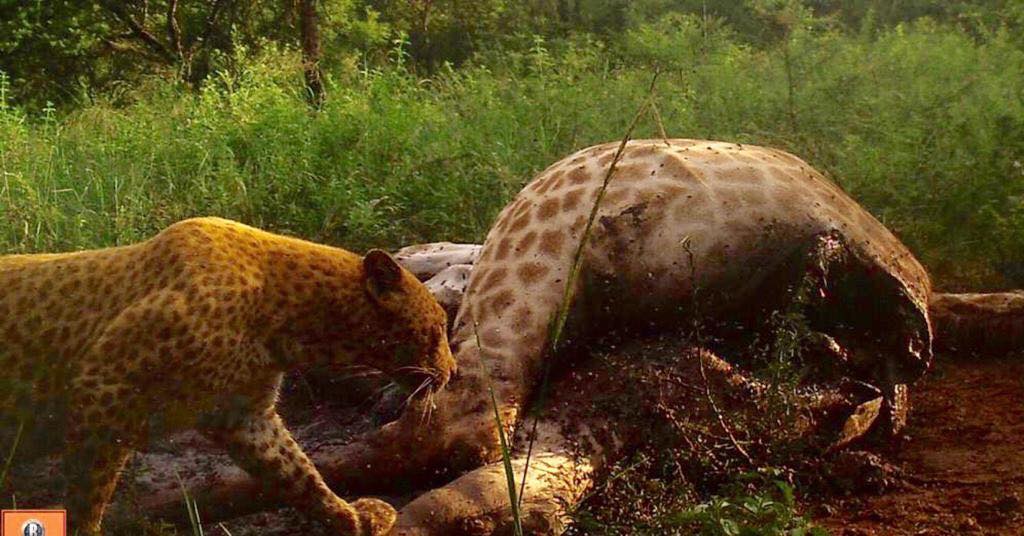 The photos of the rare animal went viral and garnered thousands of likes and shares with hundreds of people taking to the comments section to express their amazement at the unique images.
Alan confided that he had also captured footage of Goldie several years ago as a cub with her mom, Pippa, but had kept quiet in order to protect her as she grew to maturity.