Are the controversial agricultural chemicals like glyphosate, found in Roundup, used in almost all commercial farming, accumulating in our bodies? Senior Monsanto scientist Dan Goldstein has said, "It is a common misunderstanding that pesticides, in general, accumulate in body fat.  While this phenomenon may occur with some older compounds…pesticides that bio-accumulate to any significant degree have been removed from use or are highly restricted."
But after Reuters reported glyphosate residues were found in 41 of 69 honey samples, 10 of 28 samples of soy sauce, three of 18 breast milk samples and six of 40 infant formula samples, Monsanto senior toxicologist Kimberly Hodge-Bell had a different message. "The mere presence of a chemical itself is not a human health hazard. It is the amount, or dose, that matters," she said.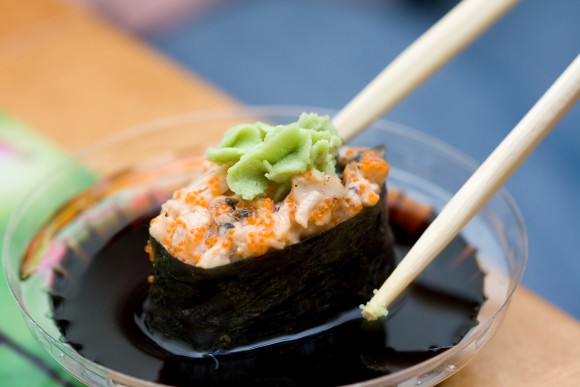 In 2009, a temporary ban on glyphosate was sought in Argentina after a high incidence of birth defects and cancers was reported in people living near crop-spraying areas, reported the Scientific American.
Glyphosate in the human body, including breast milk, is not the only environmental toxin to worry about say published reports. Bisphenol A (BPA, a plastic component), PBDEs (used in flame retardants), perchlorate (used in rocket fuel), perfluorinated chemicals (PFCs, used in floor cleaners and non-stick pans), phthalates (used in plastics), polyvinyl chloride (PVC, commonly known as vinyl) and the heavy metals cadmium, lead and mercury are also found in the human body, especially breast milk.
Older chemicals, especially pesticides, also remain in the human body like DDT, polychlorinated biphenyls (PCBs), dioxin, heptachlor, chlordane, aldrin and dieldrin, impairing the endocrine, reproductive, circulatory, immune, and central nervous systems.
What can the average person do to protect his or herself, as consumer appeals to ban such agribusiness chemicals seem to go nowhere? "To engage in a lifelong process of detoxification, start by eating healthy food. This means organic, GMO-free food," says Dr. Robert Zieve, an integrative medicine expert and medical director of Partners in Integrative Cancer Therapies, in Prescott, AZ . "Herbs such as cilantro help us to eliminate metals such as lead and mercury. Herbs like turmeric and garlic helps to lower the levels of inflammation that are often the underlying causes" of chronic diseases.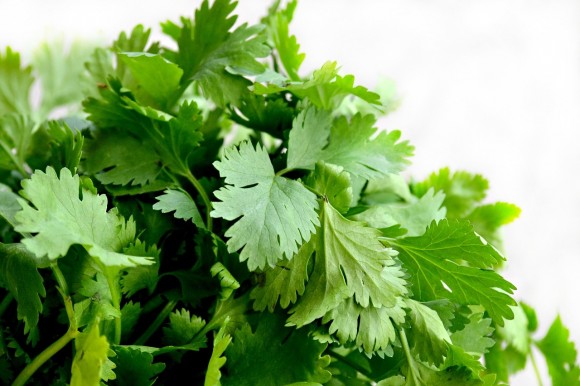 To guard against endocrine disruptors which can cause hormonal imbalances, osteoporosis and increase cancer risk, Dr. Zieve recommends "adaptogenic combination of herbs such as combinations of high quality forms of Siberian ginseng, ashwagandha, rhodiola, and others similar herbs," as well herbs such as milk thistle and dandelion root, urtica/nettles and cruciferous vegetables."
Philosophically, Dr. Zieve told me, "Detoxification is a lifelong process. The body already knows how to do this. We just need to get out of the way and support it in doing what it already knows how to do."
I also asked Dr. Cate Shanahan, author of Deep Nutrition: Why Your Genes Need Traditional Foods, her thoughts about living a toxin-free lifestyle. Dr. Shanahan confirms that endocrine disrupters like PCBs and DDT can "stay in the body for a long time" and that concerns are justified. "It's my opinion that a healthy balanced diet rich in a variety of fresh, ideally organic/biodynamic vegetables with healthy fats, prepared by steaming or fermentation is your best bet," she says.
Martha Rosenberg is author of the award-cited food exposé "Born With a Junk Food Deficiency." A nationally known muckraker, she has lectured at the university and medical school level and appeared on radio and television.