"Searching for Bobby Fischer" (1993) is based on the true story of 7-year-old chess prodigy Josh Waitzkin, who's played by 8-year-old Max Pomeranc—a prodigy in his own right. Waitzkin won the U.S. Junior Chess Championship in 1993 and 1994.
Written and directed by Steven Zaillian (who also scripted "Schindler's List"), this is the semi-fictionalized adaptation of Fred Waitzkin's book about his son, but the casting of chess-savvy Pomeranc was key. It helps having an actual chess genius playing a chess genius. This movie features top-notch child-actor movie performances.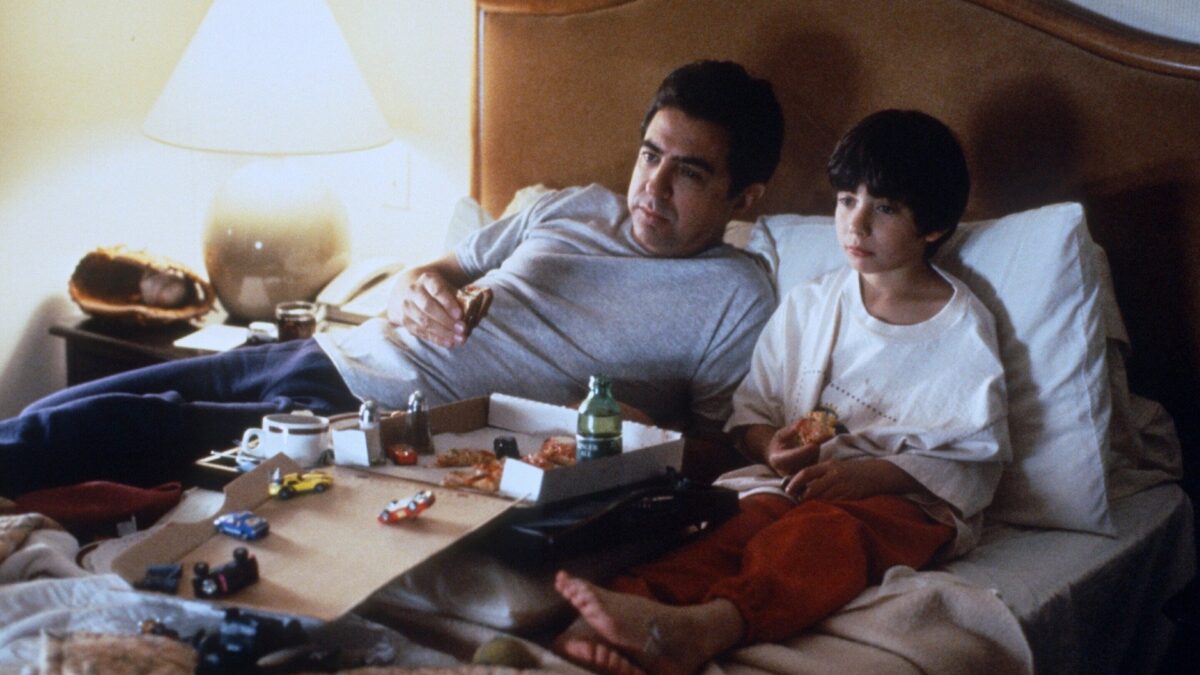 Interwoven throughout is black-and-white footage of Bobby Fischer, the Brooklyn, New York-bred (Chicago-born) chess master and recluse who disappeared from public life after beating Soviet rival Boris Spassky in a 1972 USSR–USA Cold War chess showdown. Fischer's savant-like weirdness is good reason that parents should ask whether prodigies should be encouraged to immerse themselves completely in the world of their talent to the exclusion of all else.
"Searching for Bobby Fischer" is, in part, a cautionary tale warning parents—especially dads—about trying to touch fame and glory vicariously through their talented offspring, a misplaced ambition that can ruin lives.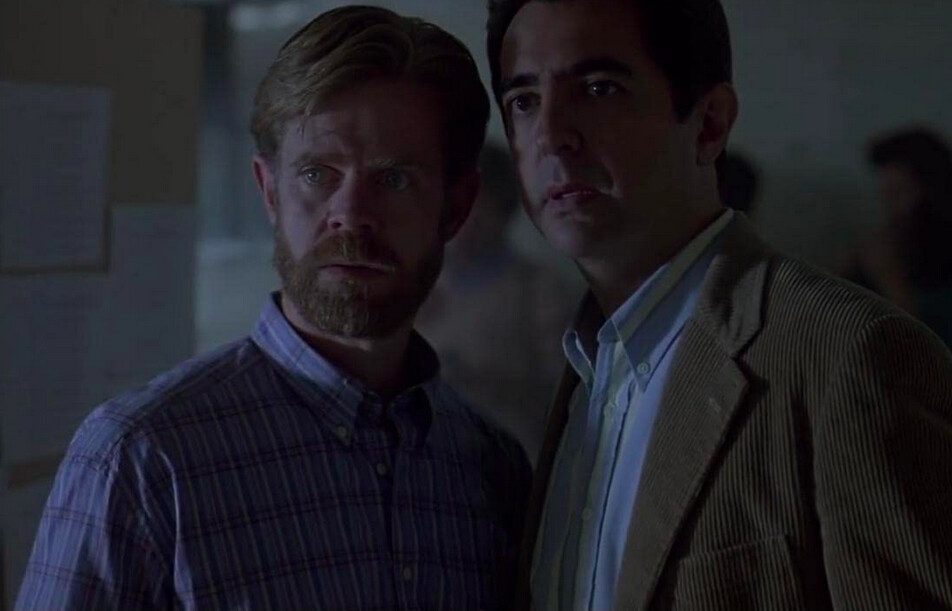 Street Smarts
At the film's outset, Josh's mom, Bonnie (Joan Allen), is constantly supervising Josh-requested visits to Greenwich Village's Washington Square Park in Manhattan. Josh has become enthralled with watching the speed-chess games.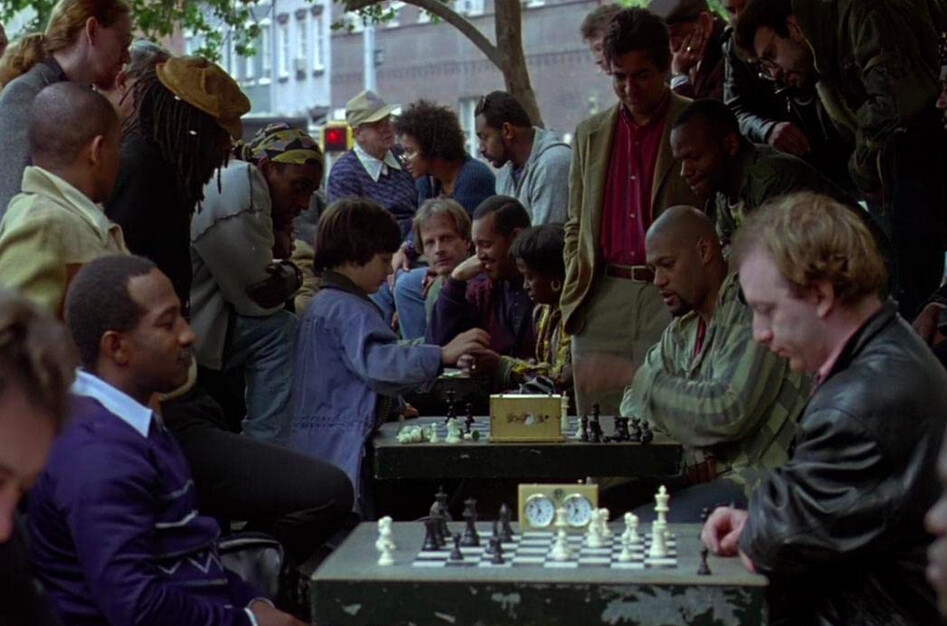 At one point, she pays an old codger to humor her boy and play him. Josh loses, but not before the eagle-eyed chess hustler Vinnie (Laurence Fishburne) picks up on the fact that the boy is using advanced techniques, straight out of the starting gate, with no clue about how rare that is.
Later that evening, Bonnie tells husband Fred (Joe Mantegna), a sportswriter, about what happened at the park. Fred wants to see for himself and asks Josh to play, saying, "Go easy on me, it's been a while." Dad wins, but mom, with her classically more-dialed-in mom superpowers, points out that Josh let him win because he didn't want to embarrass his dad.
Fred at first can't believe that his son has such a staggering talent. "He's better at this than I've ever been at anything in my life," he heatedly explains to Josh's class teacher who's made the grave mistake of referring to Josh's uncanny gift as "this chess thing." Fred immediately pulls Josh from public school and puts him in a posh, Upper East Side private school: Dalton.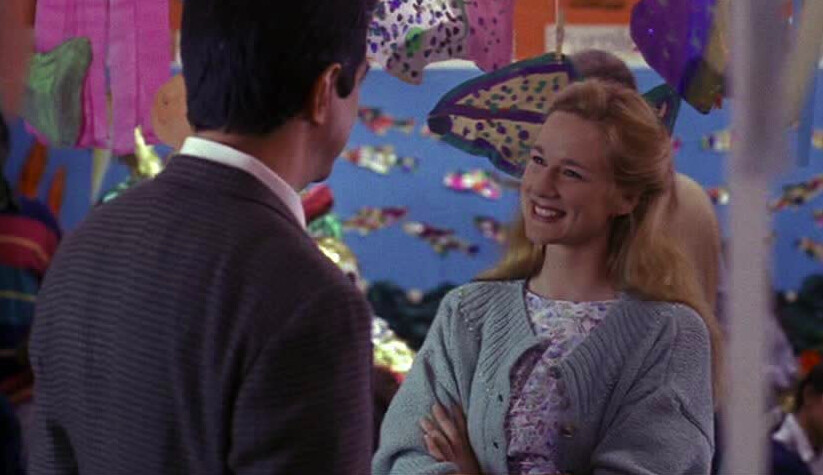 Fred begins nurturing and promoting his son's gift, for Josh's sake, but then develops a taste for how having sired a megatalent makes him feel. When his 7-year-old starts bringing home numerous trophies, Fred is quick to display them on the living room mantle for all to see.
Teacher Upgrade
Although Vinnie had started cluing Josh in on his brand of streetwise hustle-chess, Fred eventually hires Bruce Pandolfini (Ben Kingsley), who is an almost-monastic chess scholar with a purist, scientific approach. Pandolfini also promotes a winner mindset—a tournament-dominating, killer-instinct-utilizing approach.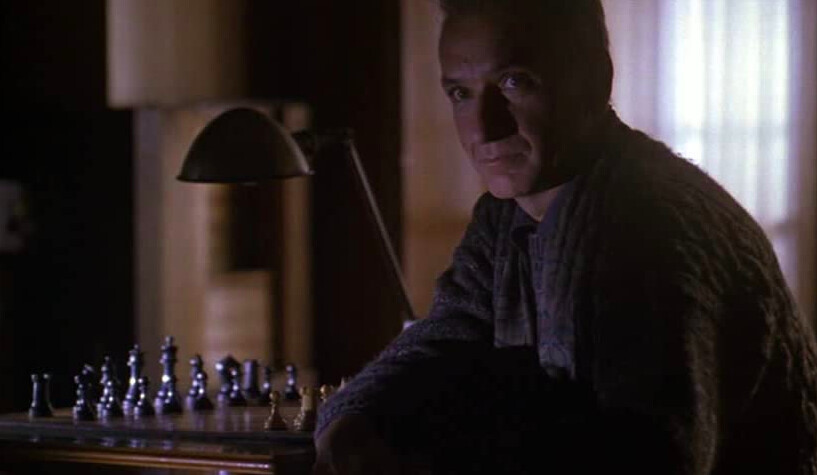 In an attempt to warn Fred about what he's getting his kid (and himself) into, Bruce takes him to see his first professional chess tournament: a dingy room filled with mostly silent men, bent over their boards in apparent supplication, with one particularly frazzled, haunted inhabitant (Austin Pendleton) remaining when all have departed, still agonizing in the throes of a virulent chess addiction. Does Fred want this dark, obsessive-compulsive world for Josh?
Given the go-ahead, Bruce tries to instill that killer instinct in Josh, which is, he admits, an approach that must be born of hate. He maintains that this is the key component of the ability to win.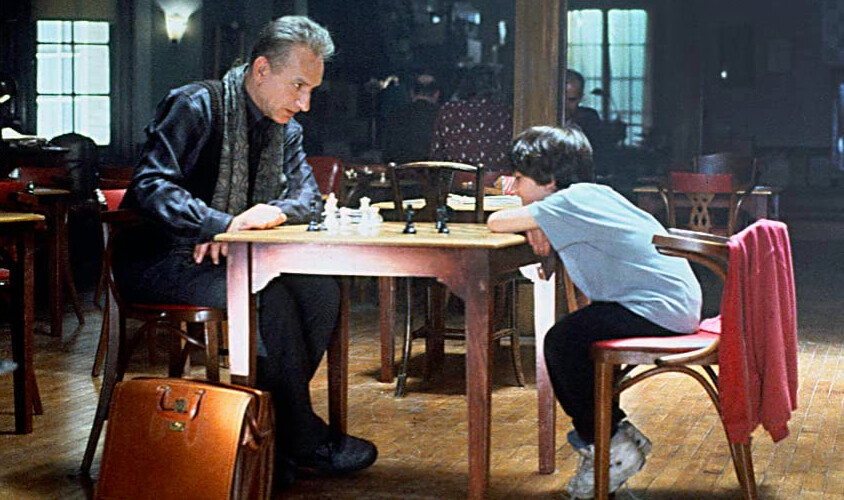 But when Josh tells his mom that he suspects Vinnie might be homeless and asks whether they could maybe let him sleep on Josh's top bunk—Bonnie perceives Josh's good heart. She is adamant about guarding the purity of that kindness and will not tolerate any attempt to dim its light.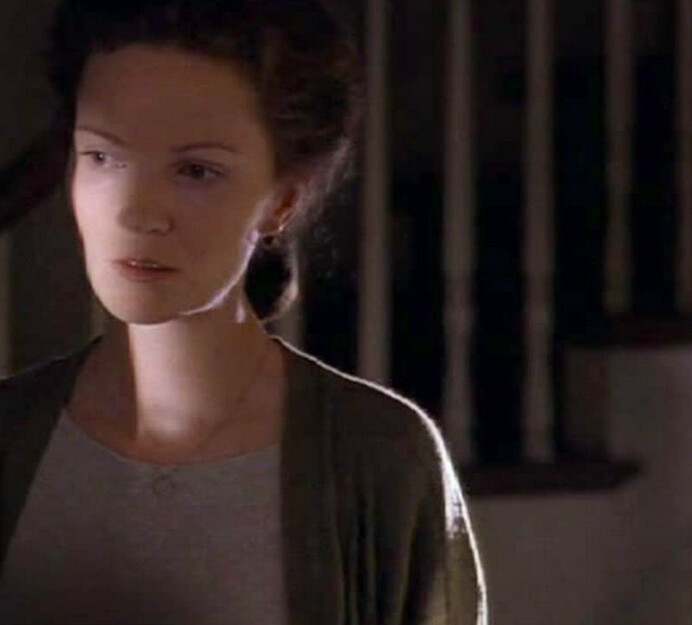 Where's the Fun?
Is chess so important that it should hoard every waking moment of a young prodigy's fleeting youth? What about well-roundedness and development across a wide spectrum of life experience? What about being a normal little boy? What about going fishing?
The key question of the film is whether young talent should be allowed to develop in an unfettered manner, or whether it should be brought under the sway of discipline and honed. The film's unwavering opinion is that in one so young, if the element of fun goes missing, that's a tragedy and a crime against childhood.
The difference in strategy between the two teachers, Vinnie and Bruce, boils down, essence-wise, to whether you should bring your queen out early in the game. Vinnie thinks it's a bold scare tactic that'll psyche your opponent out; Bruce thinks it's the epitome of amateur hour. Vinnie stresses the psychological approach—"playing the man"—whereas Bruce is like Iceman in "Top Gun": Be methodical and perfect until your opponent makes a mistake and then pounce and eviscerate ruthlessly. Bruce insists that Josh stop taking lessons from Vinnie.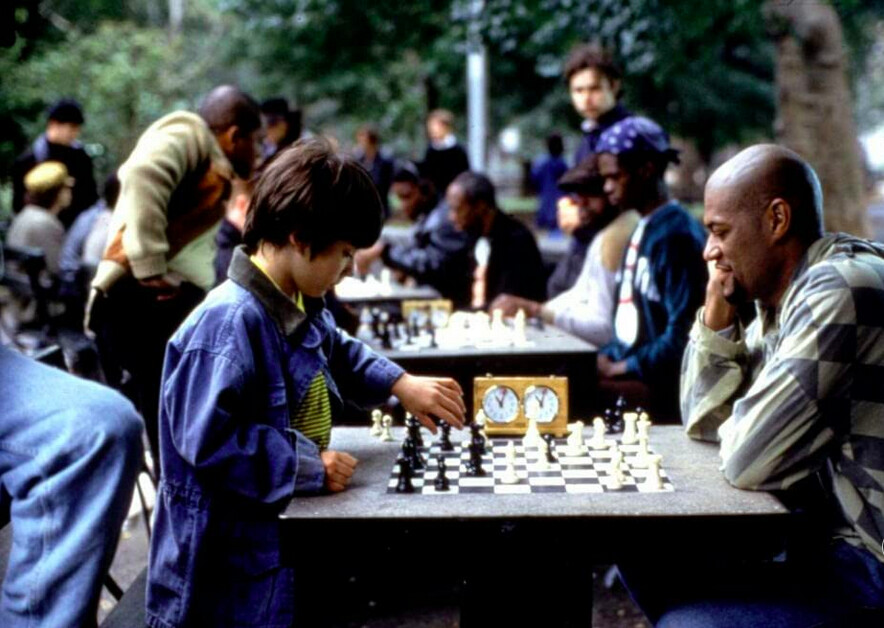 This is reminiscent of "Platoon." And one wonders whether the real Josh Waitzkin relates strongly to Charlie Sheen's line therein, referring to the influences of two diametrically opposed sergeants: "There are times since, I've felt like the child born of those two fathers."
Finding Himself
After losing a critical match, Josh hits a slump for the first time. He knows he doesn't have that much-vaunted killer instinct, and realizes that chess is simply not as high on his list of priorities as it is on his dad's. Showing a preternatural self-possessed-ness and the ability to stick up for what he knows to be true, in the end Josh refuses to subjugate his natural compassion; he refuses to hate his opponents.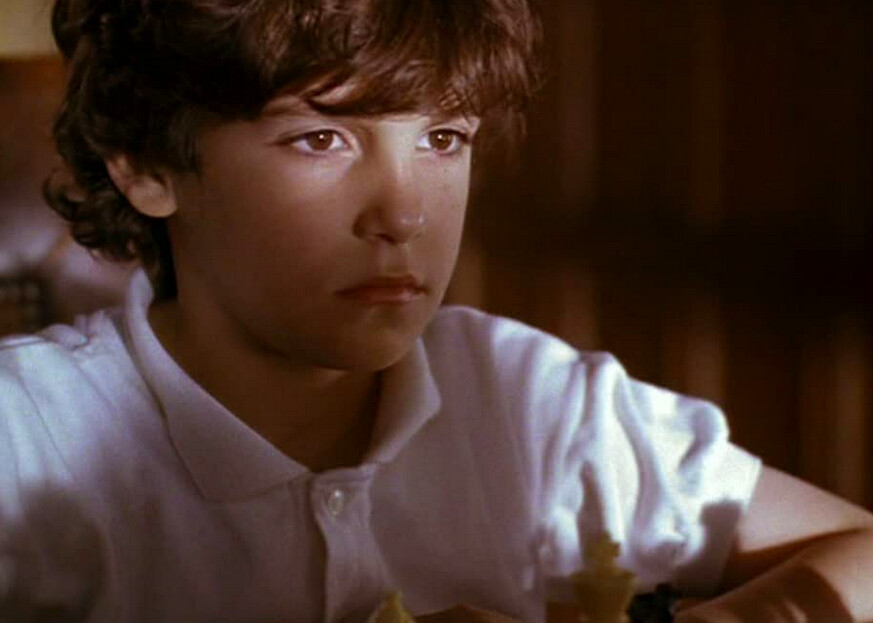 By the time he hits the national chess championship in Chicago, he has found his true North. He goes into battle with the support of both teachers (who bicker hilariously on the sidelines) and a father who's finally seen the light and moved all the trophies off the mantelpiece and into Josh's bedroom.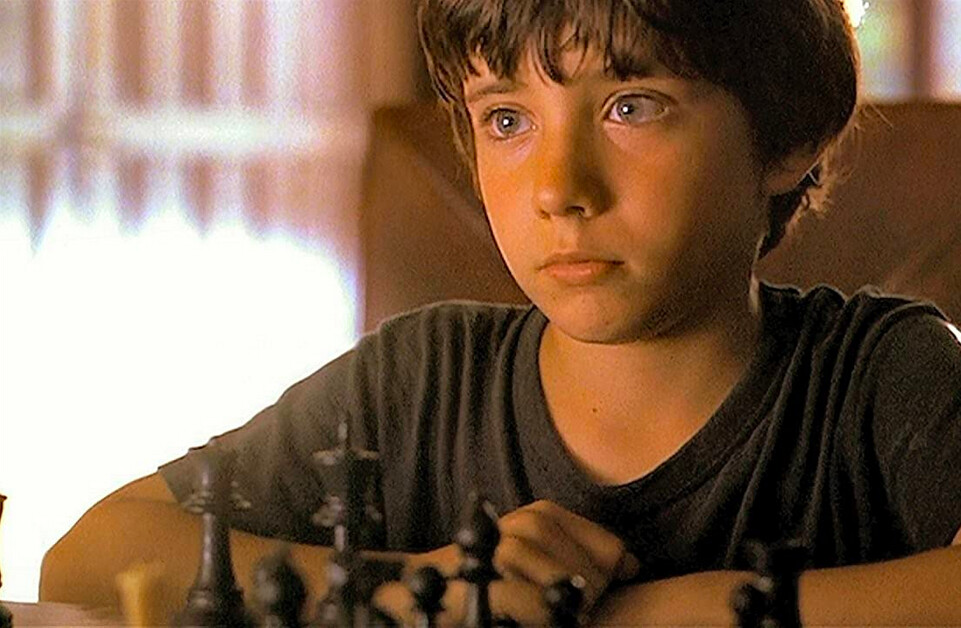 The final game is lots of fun, with Josh thoroughly enjoying himself and utilizing tactics advocated by both teachers, causing them both to have conniptions in the peanut gallery. At one point, Josh calls on a technique taught by Bruce, where he challenged Josh to look away from the board, uncloud his mind, allow his talent the space to look 15 to 20 moves into the future via pure visualization, and not to move until he sees the outcome. The scene serves to underline the jaw-dropping level of such a talent.

By the end of "Searching for Bobby Fischer," we've learned something about tournament chess, a lot about human nature, and the fact that child prodigies (who tend to populate specifically the fields of chess, math, and music) should be guided with the utmost of care to nurture both the genius and the precious, short span of childhood.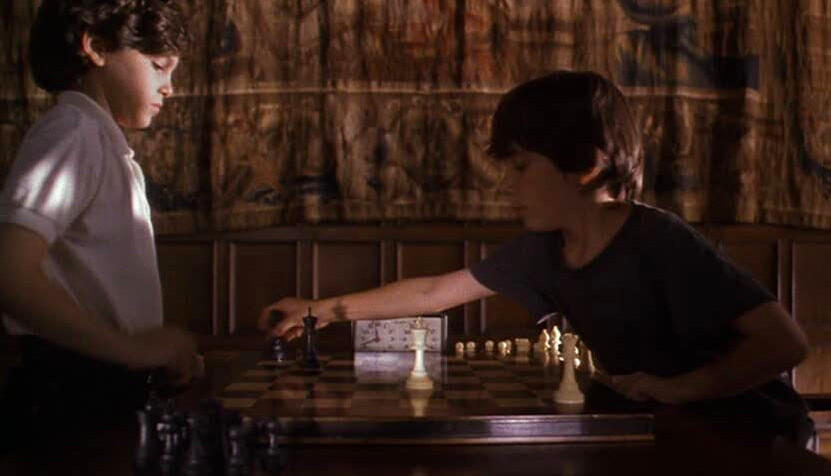 The fourth category that produces prodigies is acting, and luckily for us, the young Max Pomeranc (pronounced "Pomerantz") can check two boxes. "Searching for Bobby Fischer" ends on a delightful note, with a 7-year-old consoling a 6-year-old by saying, "You're a much stronger player than I was at your age."
Highly recommended for all, but especially for parents with wee, budding chess champs.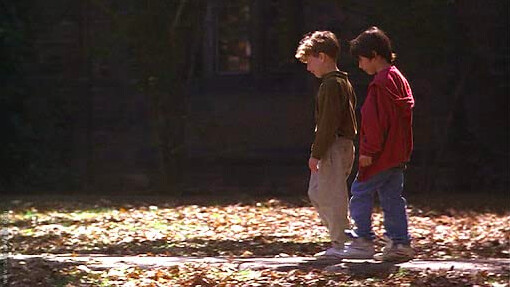 'Searching for Bobby Fischer'
Director: Steven Zaillian
Starring: Max Pomeranc, Joe Mantegna, Ben Kingsley, Laurence Fishburne, Joan Allen, William H. Macy, Laura Linney, Michael Nirenberg
Running time: 1 hour, 49 minutes.
MPAA Rating: PG
Release Date: Aug. 11, 1993
Rating: 4 out of 5 stars
Mark Jackson is the senior film critic for The Epoch Times. Mark has 20 years' experience as a professional New York actor, classical theater training, and a BA in philosophy. He recently narrated the Epoch Times audiobook "How the Specter of Communism is Ruling Our World," and has a Rotten Tomatoes author page.