Law enforcement officers know that handing out a ticket isn't always what keeping the peace and serving the community calls for.
It sometimes means stopping by an elderly neighbor's house to connect a new 50-inch flat-screen, because they're not a tech-literate—or just having a bad day.
Such was the case late September, when Officer Coates pulled over David, 79, for speeding near his home in Sterling Heights, Michigan.
Dashcam footage of the stop shows David, clearly out of it, lumbering out of his car to meet Officer Coates face to face. David, who was speeding, is distraught and tearfully pleads to the officer that everything's been going wrong that day.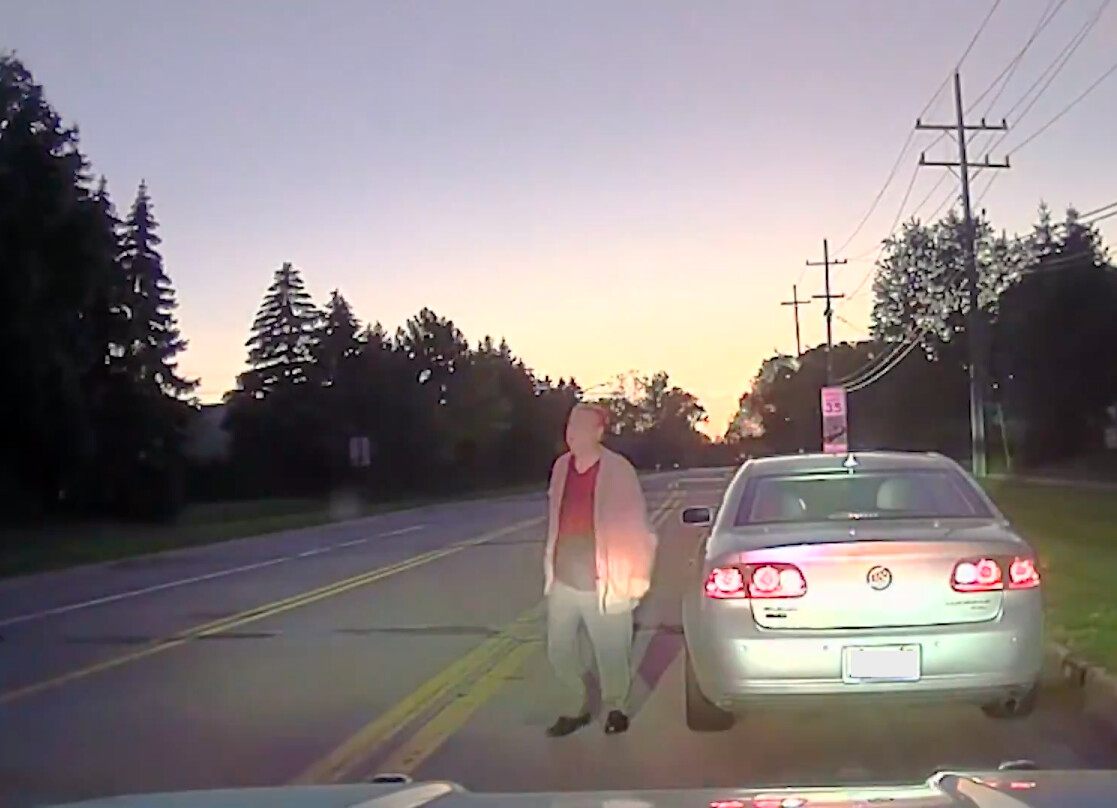 Coates deemed it a fairer bargain to console the man and ask him what the matter was instead of doling out a fine.
David is heard saying, "My wife's real sick, and my son is mentally ill. I really try to drive right. I bought a television today, because I want to make my wife happy, and I can't get it hooked up."
After querying more about the technical troubles David was having, Coates made him an offer.
"If I'm not busy, I might be able to stop by and help you," he's heard saying. "My partner's really good at electronics; I could have him look at it if you want."
The older, less technically savvy man gratefully accepts Coates's kind gesture.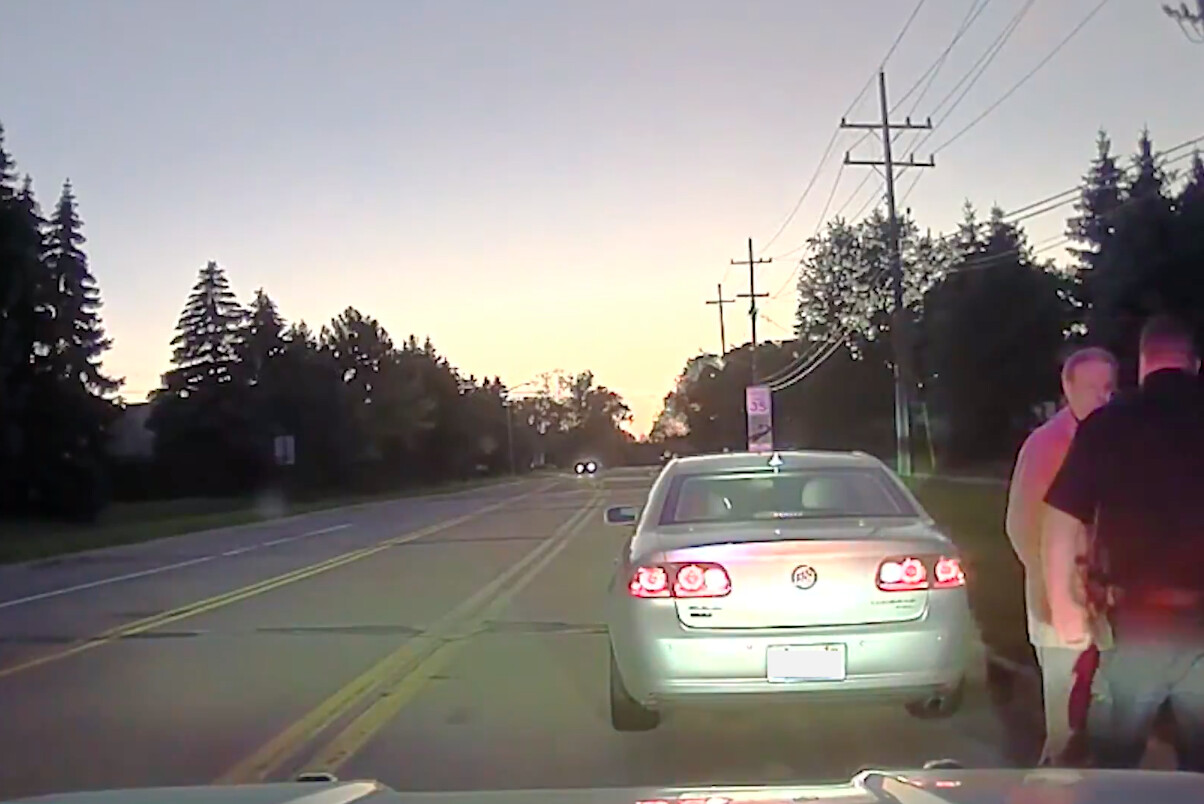 Within an hour of the traffic stop, Officer Coates made it to David's home and brought some backup; Officer Remi Verougstraete and new recruit Officer Jeremy Jakushevich stepped up to the challenge, a Sterling Heights Police Department press release stated.
"All three of the officers assisted David with installing his TV, as well as hooking up the cable. David explained that he is not good with new technology and would have never been able to do it on his own."
(Courtesy of Sterling Heights Police Department)
In a second dashcam clip, this one taken from outside David's home, the officers are heard from inside explaining to the older man the remote-control setup—how one remote is designated to the TV, while the other only works for the cable box.
A thankful David is heard expressing his appreciation.
As for exceeding the speed limit out on the road, the officers of Sterling Heights let David off with a warning that day.
They know, sometimes, a neighborly hand helping unbox a TV and deciphering a tricky manual and cables fits the bill far better than a ticket ever will.
Share your stories with us at emg.inspired@epochtimes.com, and continue to get your daily dose of inspiration by signing up for the Epoch Inspired newsletter at TheEpochTimes.com/newsletter