2016 was not a good year for Pharma's image. Early in the year, Martin Shkreli, founder of Turing Pharmaceuticals, refused to justify the company's price hike of the anti-parasitic drug Daraprim from $13.50 to $750 on Capitol Hill and took the "fifth." Months later, the drug giant Mylan raised the price of EpiPen, the emergency allergy injection, to $600 from the $100 with no warning. (After public outrage, it offered EpiPen price reductions for the poor, simply shifting the cost to other patients and taxpayers.)
Meanwhile hepatitis C drugs that cost as much as $84,000 a course of treatment continued to deplete Medicaid tax dollars. Thirty-three states gave more than $1 billion to Gilead Sciences for Sovaldi, reported National Public Radio, the massive payments only covering 2.4 percent of possible Medicaid patients.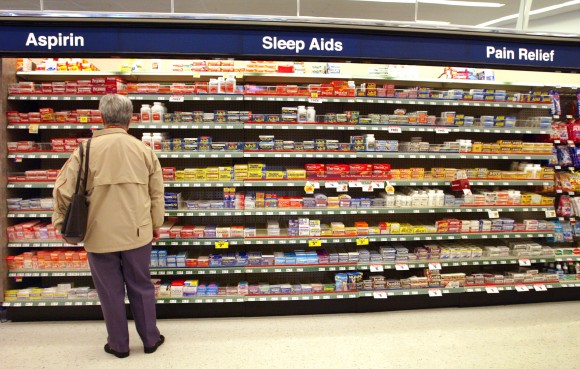 The opioid addiction epidemic which now costs 91 lives a day was also clearly laid at Pharma's feet. Between 1996 and 2002, Purdue Pharma, maker of the popular OxyContin, funded more than 20,000 pain-related educational programs through direct sponsorship or financial grants and launched a multifaceted campaign to encourage long-term use of the drug for chronic non-cancer pain. Purdue began as the producer of MS Contin a morphine pill for cancer, and OxyContin was developed to ensure revenues when MS Contin's patent ran out reported the LA Times. "We do not want to niche Oxycontin just for cancer pain," read Purdue meeting minutes.
Though living on taxpayer supported programs like Medicare, Medicaid and Tricare, Pharma/medical companies like AbbVie, Pfizer, Walgreen and Medtronic have sought to duck U.S. taxes by incorporating overseas—further tarnishing their public image. Even drug testing has been outsourced to cheaper venues. From 1990 to 2008, the number of U.S. drug trials conducted overseas grew by 2,293 percent says Vanity Fair magazine. China and India are top drug trial venues followed by Romania, Peru, Thailand and Ukraine.
Besides exorbitant prices and overseas incorporation, Pharma has enlarged the pool of patients needing drugs, actually "selling" diseases say critics. From promoting the "risk" of heart conditions, thin bones or diabetes which require prescription drugs to enlarging the definition of "mental illness" itself, the number of U.S. adults children taking daily prescription drugs has never been higher. For example, the drug company subsidized National Alliance on Mental Illness (NAMI) claims one in four people has a "mental illness." The statistic is arrived at by defining sadness, anxiety, lack of mental focus, mood swings and other everyday conditions as "mental illness."
Mental problems are especially lucrative to Pharma because they have no lab test to prove their existence.
Pharma is also trying to redefine grief and mourning as "diseases" that need to be treated with drugs. This is especially unethical because most therapists say healing from traumatic events only begins when people get off drugs and process their feelings.
Mental problems are especially lucrative to Pharma because they have no lab test to prove their existence, the drugs that treat them are expensive, drug cocktails are often involved and many patients remain on the drugs for life.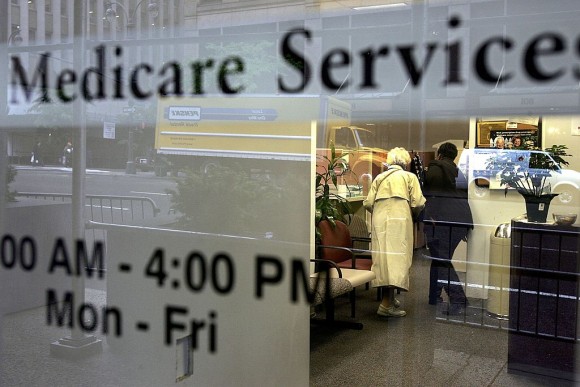 In recent years, Pharma has been telling adults they can suffer from ADHD like children. One ADHD drug maker placed a 26 by 20 foot screen billboard in Times Square that asked "Can't focus? Can't sit still? Could you or your child have ADHD?"
Similarly, Pharma is telling parents and clinicians that children can suffer from the previously "adult" diseases of depression, bipolar disorder and even schizophrenia—even when they are toddlers. One Pharma funded doctor actually wrote about "treatment resistance," "relapses" and "chronicity" in the "depressions" of three-year-olds!
Luckily, Congress is sitting up and noticing the more egregious excesses of Pharma. Last month the Senate's Special Committee on Aging released a 130-page report revealing how "four pharmaceutical companies have taken advantage of our health care system to enrich themselves and their executives, harming patients and taxpayers," according to the New York Times' Gretchen Morgenson.
The chairwoman of the committee, Susan Collins, a Republican from Maine, and Claire McCaskill, a ranking member, Democrat from Missouri, say they have only begun to scratch the surface. They seek to "stop bad actors who are acquiring drugs that have been off-patent for decades and driving up their prices solely because they can," they say. The lawmakers may anger Wall Street but patients and taxpayers will thank them.
Martha Rosenberg is author of the award-cited food exposé "Born With a Junk Food Deficiency," distributed by Random House. A nationally known muckraker, she has lectured at the university and medical school level and appeared on radio and television.