Heartbroken after losing his dog, Dylan Summers, of Bourbon, Missouri, decided to open his home and his heart to another animal in need. But scouring an adoption website, he was shocked to come across a familiar face: the same three-legged pup that went missing from his yard 10 months earlier.
Athena had been hit by a car and went through surgery to amputate her tail and one hind leg. During her recovery in February 2020, she went missing from the yard. Summers was frantic; Athena was still on postoperative medication yet had disappeared without a trace.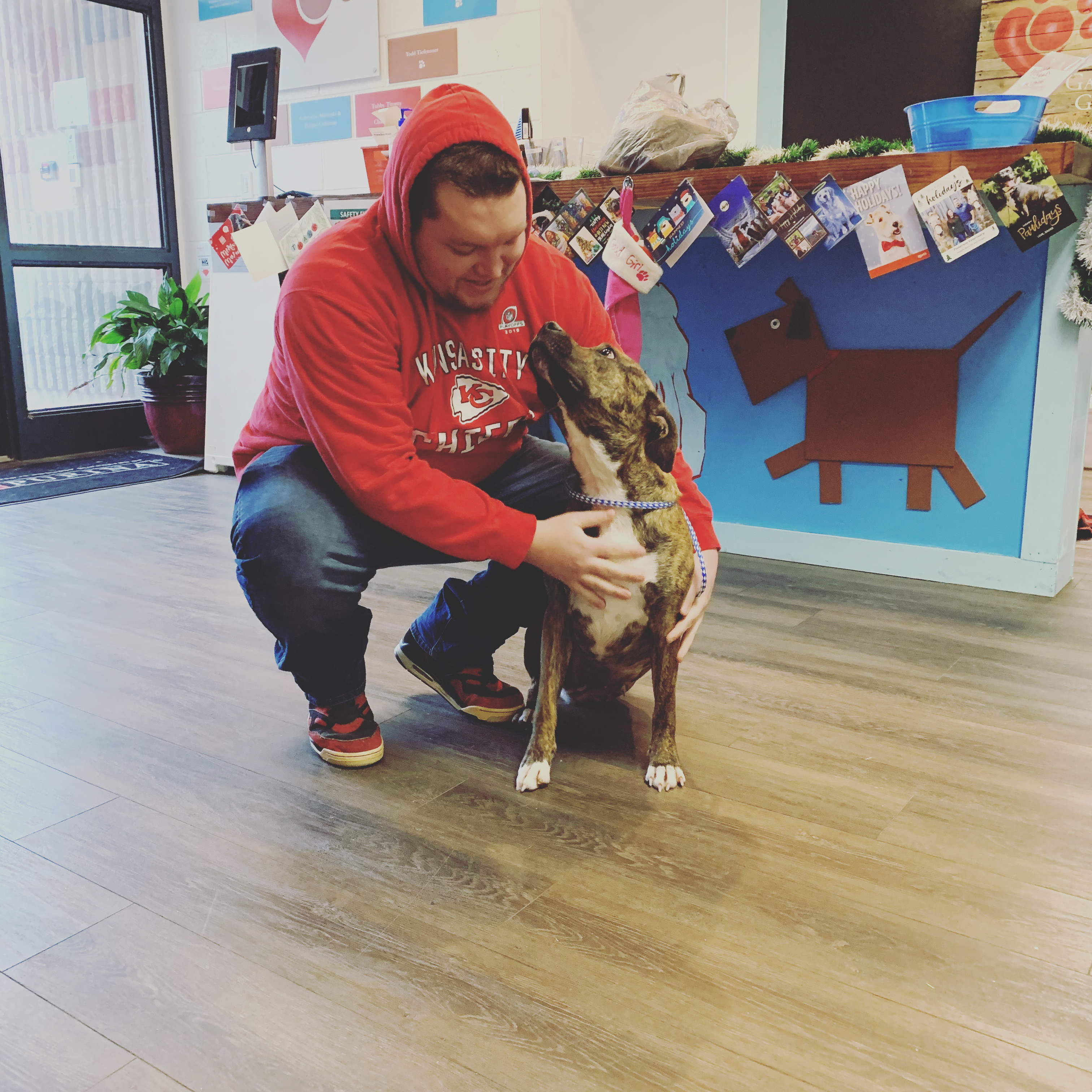 "I searched everywhere for her and posted online but no one came forward," Summers told news outlet KTVI-TV, adding that he was suspicious his beautiful brindle had been stolen.
Summers persisted in his search for months, but to no avail. Little did he know that Athena had ended up at the center of an Illinois police investigation.
St. Clair County Animal Control, in conjunction with the police, staged an animal cruelty rescue in December 2020 at a property. Several dogs, many in states of physical neglect, were removed from the home.
Athena was among them, standing out from the pack with surgery scars.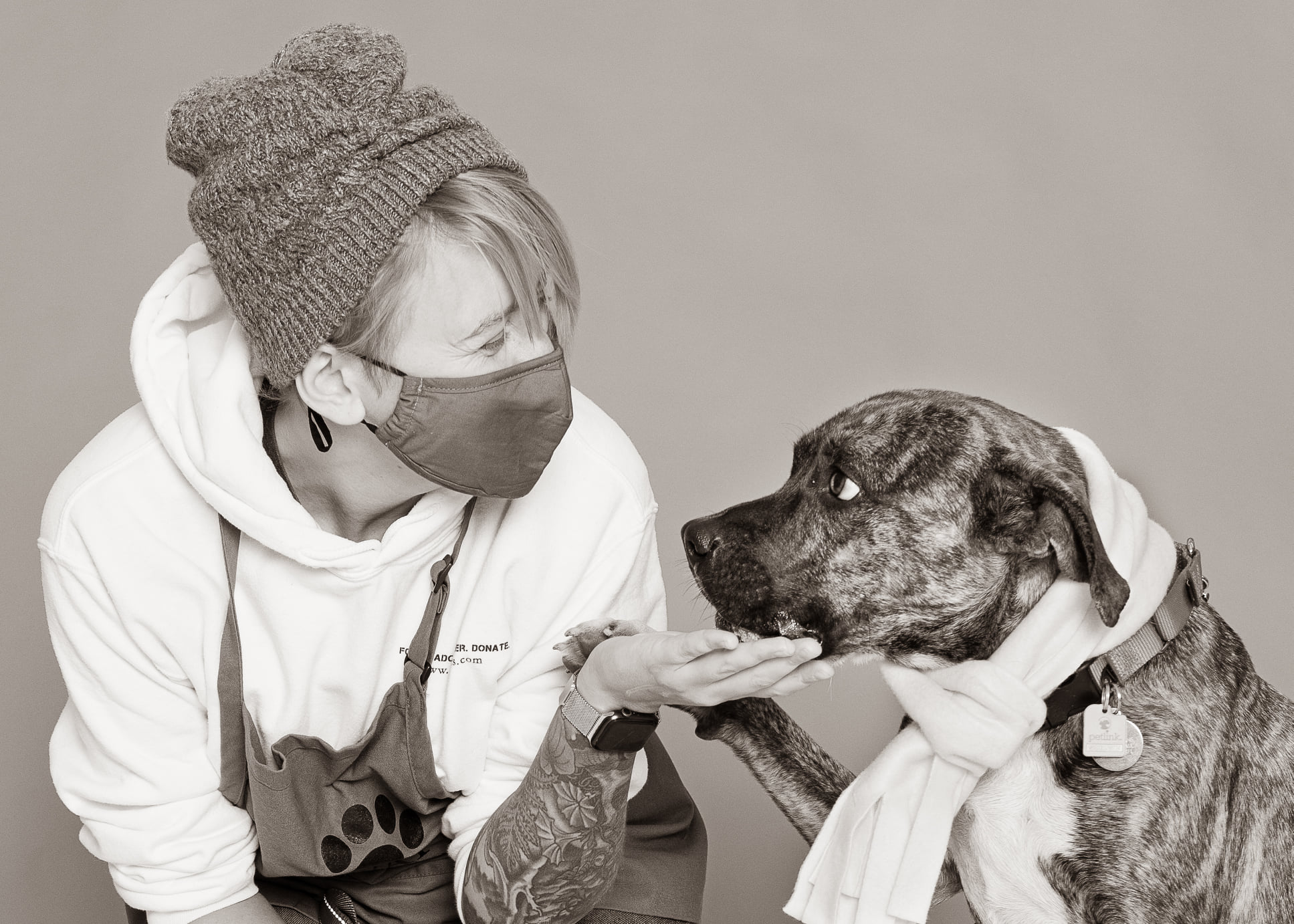 "The other dogs at the residence looked like they had never had [a] vet," Illinois pet rescue Gateway Pet Guardians shared via Facebook. "Naturally, we were all puzzled as to how a dog who had costly surgeries was there with them."
It was clear that someone, at some time, had once cared immensely about this three-legged dog.
The charity took Athena into their custody, dubbing her "Miss-A-Toe." They uploaded photos of the sweet dog wrapped in a pink scarf, hoping to find her a new forever home.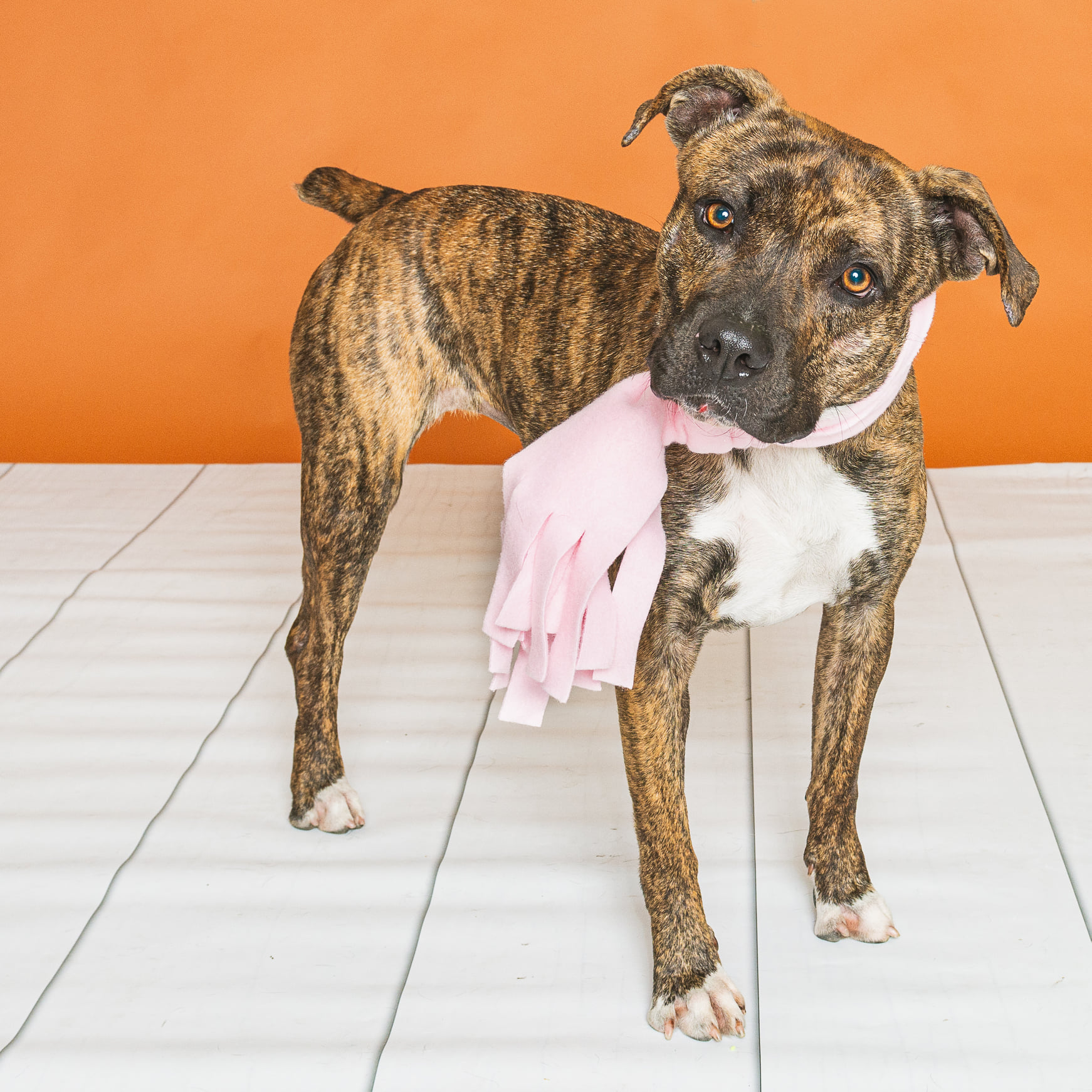 "It was about 9 p.m. on the night of December 30, and I just happened to check my voicemail before bed," Gateway's program director, Alisha Vianello, recalled. It was Summers calling to tell the charity they had his dog.
Vianello called him back immediately. "I was so happy to hear that she was safe and doing well," said Summers.
"All the missing pieces really came together when I spoke to Dylan," Vianello recalled. "The next day I contacted [Athena's] foster family, who was thrilled for her, and arranged a time for everyone to meet at the GPG facility."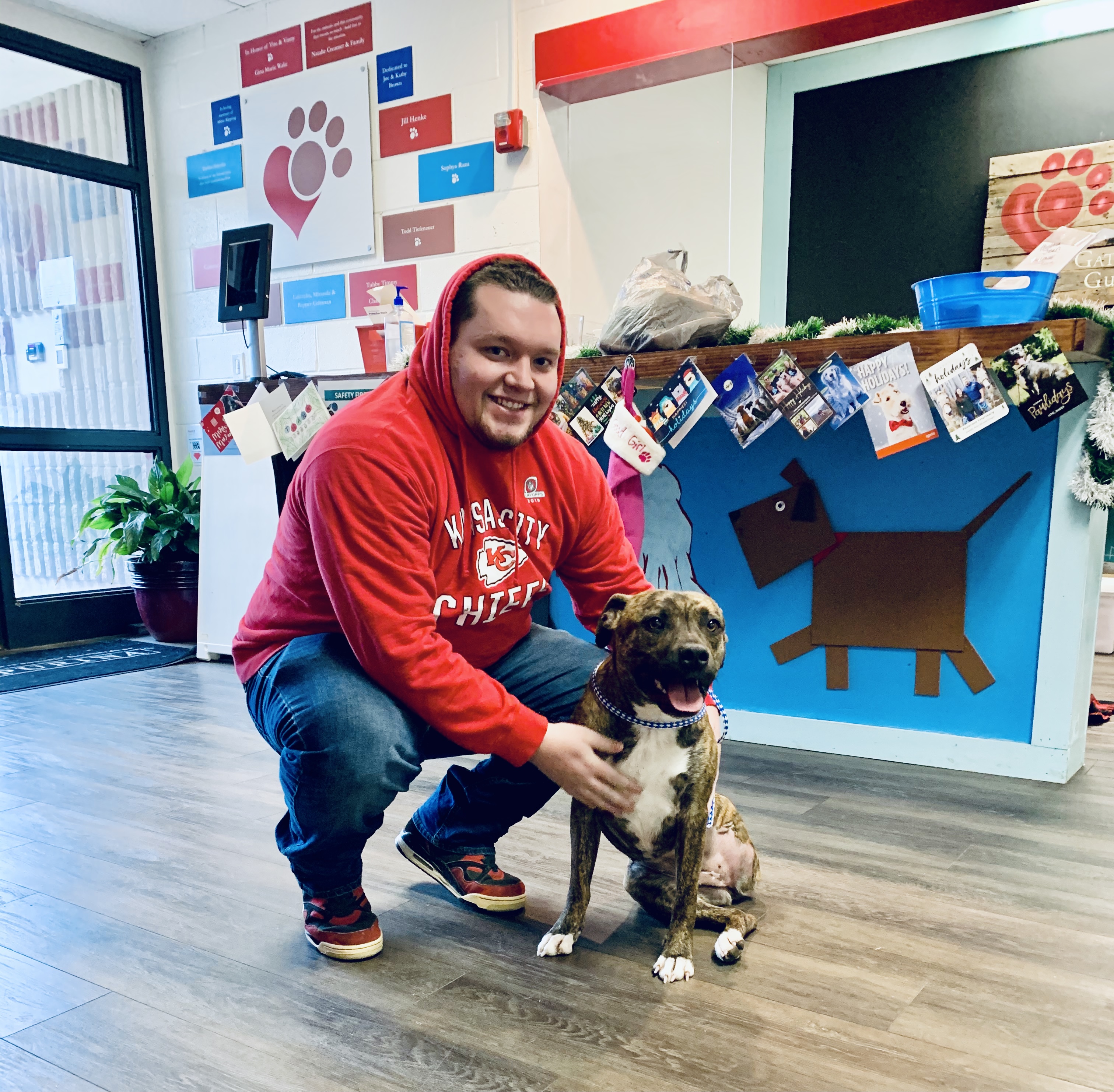 Sharing Athena's "crazy story," but with a happy ending, on Facebook, Gateway Pet Guardians exclaimed, "Our shelter is over an hour away from [Summers'] home! Today, we were thrilled to reunite Athena (her real name) and her dad."
Summers described the New Year's Day reunion as "incredible," adding that Athena has since settled back into her old life like she never left. "I am so appreciative of Gateway Pet Guardians for getting her back home to me," he added.
We would love to hear your stories! You can share them with us here: emg.inspired@epochtimes.com