Losing a pet can be heartbreaking, especially if they're lost forever, but some owners are fortunate and recover their pet, such as a couple in Connecticut.
Rick and Michelle Riendeau, of Brooklyn, lost their beloved Dachshund named Lady over five years ago and never expected to be reunited.
The Riendeaus live near the woods, and they guessed their dog might have wandered off there and been killed by wolves or just passed away.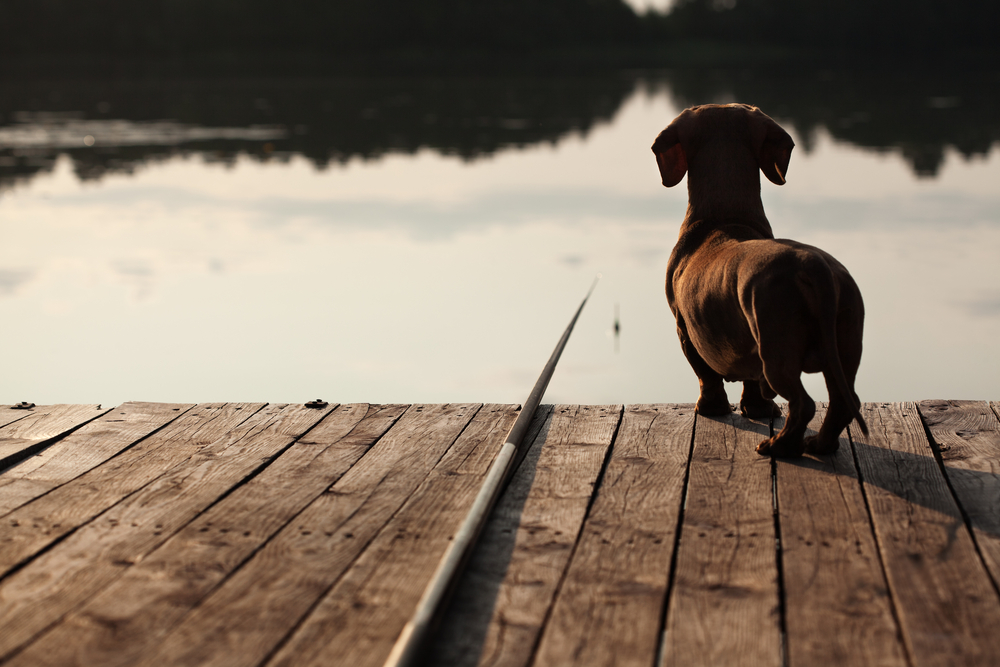 "We thought she was gone," Rick told Norwich Bulletin. "She's the greatest dog we've ever had."
But in September 2018, Donna Gremminger, an animal control officer, found the now-17-year-old Lady in a parking lot in Norwich. She was found to be partly blind and deaf.
"We live in a wooded area, we thought wolves," owner Rick Riendeau told the Bulletin about why they thought they would see their beloved dog again. "Or, she was 12, and we thought that was her way of going in the woods and ah …"
After scanning the dog's microchip, staff at non-profit CT Animal House came across a phone number belonging to Rick's former employee.
"When that person called me from that company and said, 'Are you missing a dog?' my response was, 'I am not missing a dog,'" Rick told TODAY. "It's been five years."
Feeling doubtful, Rick called the animal control and learned that Lady had been found.
Immediately, Rick and Michelle rushed to the shelter to see their dog.
"I was pretty blown away," Chris Lamb of CT Animal House said of the Riendeaus and Lady's reunion. "This is the stuff that keeps you going."
Once Lady returned home, she had no trouble settling down or bonding with the family's 9-year-old Golden Retriever.
"She laid down the law that this is her house; he was going to follow her rules," Rick said of the dogs' bonding. "Even though she was probably 15 pounds and he was 124 pounds, there was no question who was the boss."
Lady has shared quite a bond with the family and has played an integral role. The lovely dog was especially fond of Michelle's grandfather who happened to live with the family.
"She alerted us once when he had fell [sic]," Michelle said. "She kept coming upstairs and running back and forth like crazy, and we were like, 'What is your problem?'"
Rick added, "And she brought me downstairs and he was on the floor."
Lady has been with the family ever since she was a little puppy.
"We got this dog when our kids were about seven and five," Rick said. "They're in their 20s now and they have kids of their own."
How the dog survived all by herself for so long still remains unknown, but we are glad that she has now been reunited with her owners.
What a happy ending for the Riendeaus and Lady! Now, Lady can spend her days in a loving home again.
Watch the video below:
The Riendeau family is reunited with their miniature long-haired dachshund Lady at Norwich Animal Control in Mohegan Park. Lady has been missing for more than five years.

Posted by Norwich Bulletin on Monday, October 1, 2018