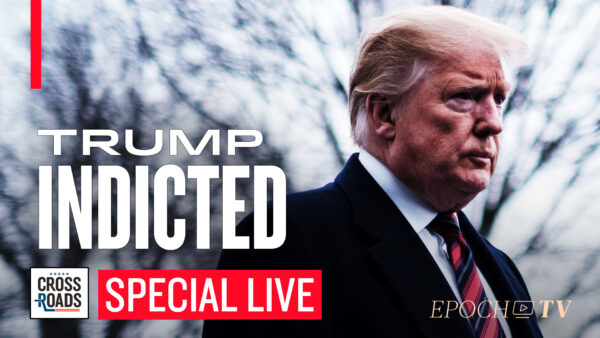 Former President Donald Trump will stand trial in New York City after a grand jury voted to indict him on charges that he used campaign finance money for a hush payment to adult performer Stormy Daniels. The charges carry deep discrepancies and include several legal hurdles that the district attorney, Alvin Bragg, has used to push the case through. Meanwhile, Republicans are uniting amid the announcement that Trump will stand trial. This includes many who have otherwise become critics of Trump, including former Vice President Mike Pence. Many believe the case will do more to benefit Trump politically in the long run. In this special live Q&A with Crossroads host Joshua Philipp, we'll discuss this story and answer questions from the audience.
About the show
It's easy to get lost in the daily news cycle, with its constant barrage of headlines and updates. What's often missing, however, is a broader and deeper analysis of what's behind the headlines. "Crossroads," hosted by Epoch Times senior investigative reporter Joshua Philipp, is an opinion and analysis show that presents deeper insights into the news cycle, culture, and society. It connects current events with history, ties various news stories together with analysis and opinion, and goes beyond the headlines to present a clearer picture of what's happening in the world.
About Joshua Philipp
Joshua Philipp is an award-winning investigative reporter with The Epoch Times and host of EpochTV's "Crossroads" program. He is a recognized expert on unrestricted warfare, asymmetrical hybrid warfare, subversion, and historical perspectives on today's issues. His 10-plus years of research and investigations on the Chinese Communist Party, subversion, and related topics give him unique insight into the global threat and political landscape.