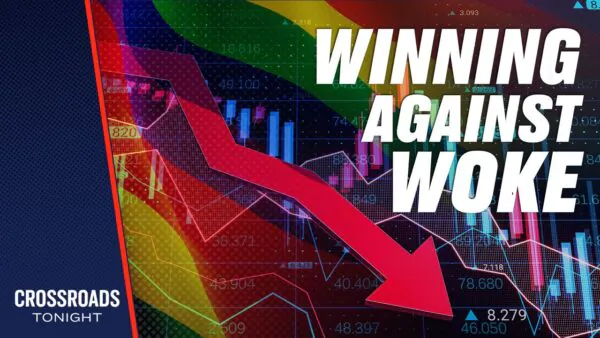 The conservative crusade against wokeism appears to be working. Bud Light sales are down close to 30 percent from last year after parent company Anheuser-Busch linked up with trans influencer Dylan Mulvaney. Target has lost an estimated $12.7 billion in market share amid boycotts of its trans clothing lines and controversy of partnering with an openly Satanic designer. Kohl's and other companies are next on the list, due to homosexual-themed clothing lines. And even companies that have until now branded themselves as conservative aren't safe from the boycotts. Establishment media outlets are criticizing the companies for folding to the "anti-woke" movement. They've criticized Republicans for making employees at the companies feel "unsafe." But the boycotts are showing signs of slowing. We'll discuss this and other stories, in this episode of Crossroads.
About the show
It's easy to get lost in the daily news cycle, with its constant barrage of headlines and updates. What's often missing, however, is a broader and deeper analysis of what's behind the headlines. "Crossroads," hosted by Epoch Times senior investigative reporter Joshua Philipp, is an opinion and analysis show that presents deeper insights into the news cycle, culture, and society. It connects current events with history, ties various news stories together with analysis and opinion, and goes beyond the headlines to present a clearer picture of what's happening in the world.
About Joshua Philipp
Joshua Philipp is an award-winning investigative reporter with The Epoch Times and host of EpochTV's "Crossroads" program. He is a recognized expert on unrestricted warfare, asymmetrical hybrid warfare, subversion, and historical perspectives on today's issues. His 10-plus years of research and investigations on the Chinese Communist Party, subversion, and related topics give him unique insight into the global threat and political landscape.