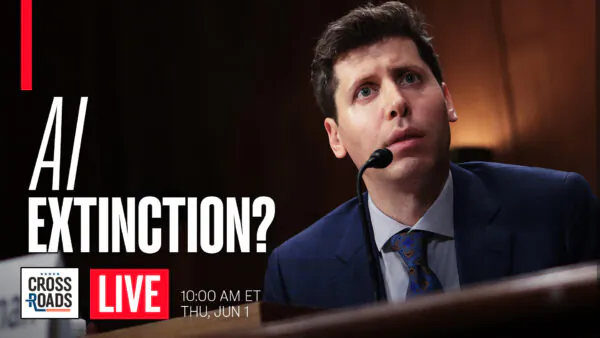 Pioneers on creating artificial intelligence are now saying the risk of AI is on par with a pandemic or nuclear war. They have signed a joint statement urging that mitigating this risk needs to be a global priority. Meanwhile, the budget deal between President Joe Biden and House Speaker Kevin McCarthy just passed the U.S. House of Representatives. And it appears that more Republicans have decided to support it. In other news, close to 300 COVID research papers have been retracted. Some are framing this as an erasing of history. It raises serious questions on "COVID misinformation" standards, and the credibility of the censorship establishment. In this live Q&A with Crossroads host Joshua Philipp, we'll discuss these stories and others, and answer questions from the audience.
About the show
It's easy to get lost in the daily news cycle, with its constant barrage of headlines and updates. What's often missing, however, is a broader and deeper analysis of what's behind the headlines. "Crossroads," hosted by Epoch Times senior investigative reporter Joshua Philipp, is an opinion and analysis show that presents deeper insights into the news cycle, culture, and society. It connects current events with history, ties various news stories together with analysis and opinion, and goes beyond the headlines to present a clearer picture of what's happening in the world.
About Joshua Philipp
Joshua Philipp is an award-winning investigative reporter with The Epoch Times and host of EpochTV's "Crossroads" program. He is a recognized expert on unrestricted warfare, asymmetrical hybrid warfare, subversion, and historical perspectives on today's issues. His 10-plus years of research and investigations on the Chinese Communist Party, subversion, and related topics give him unique insight into the global threat and political landscape.