The quest to find the best (or even just a good) natural deodorant is ongoing here at the Be Well offices. We all want to avoid the nasty chemicals found in most conventional deodorants, but we also want to smell fresh and feel clean and dry!
Before we get into our favorite options, let's just review some of the ingredients to AVOID when you're in the deodorant aisle.
Aluminium
This metal is used in deodorants to inhibit your pores from releasing perspiration – that's why it's called anti-perspirant! Aluminum will stay in the body, accumulates over time and has been linked to breast cancer in some studies.
Propylene Glycol
Did you know that this common ingredient in so many beauty products was developed as an anti-freeze? It is a common skin irritant and allergen and should be avoided.
Parabens
This is a petrochemical, meaning it's derived from petroleum, and found in pretty much all conventional cosmetics. It has many names including propyparaben, mineral oil, paraffin oil etc. Parabens are endocrine disruptors.
Triclosan
This anti-bacterial chemical often found in soaps and hand sanitizers is also an endocrine disruptor, even when only used in a low dose.
If you're curious if the deodorant you're using is safe, check it out in the Skin Deep Database by the Environmental Working Group (EWG).
Here are some of the Be Well Coaches favorite natural deodorants. Please let us know what yours is!
Jenny
I use Crystal roll-on deodorant – the Lavender & White Tea scent. I love it! I've used it for years. I do carry it with me just in case, but I rarely have to re-apply unless it's after a workout or something. I've tried a few other natural deodorants in the past, but none of them ever seemed to work well. Once I found this I've never had any reason to switch! I like the roll-on aspect of it too.
Kerry
Soapwalla is my go-to natural deodorant. It comes in a little tub and you dab it on with your fingers.  It has a nice minty smell. The only trick is that I need to reapply during the day, so I'm sure to keep one in my purse!
Katrine
I love the Schmidt's Deodorant! It's a thick cream that you melt between your fingers and dab under your arms. It's scented with natural essential oils and no fragrances or toxic ingredients. They use natural plant powders to absorb wetness and I really like that it comes in a glass jar with a cute label. Sometimes natural products don't look that great on the bathroom shelf, but this one really does. Although it doesn't keep me completely dry, I feel fresh and it smells divine! My favorite scent is the Ylang-Ylang Calendula.
Laura
I use Crystal body deodorant which is relatively effective, but not great to be honest.These crystal type deodorants require that your skin be clean before applying it or it just doesn't work. I like it because there are no extra ingredients and is all natural. Tom's of Maine deodorant, which I have used in the past, lists Propylene Glycol as a first ingredient which seems unwise to apply to the body every day!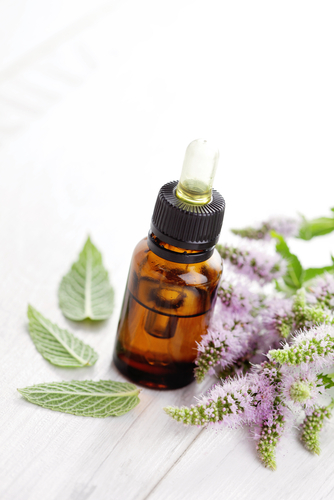 Another great deodorant option is just to make your own. Here's how!
DIY Deodorant Recipe
Ingredients
2 tbsp coconut oil (unrefined)
1 tbsp baking soda (make sure it's aluminum free i.e. the one from Bob's Red Mill)
3 tbsp arrowroot powder
5 drops essential oils – try lavender, peppermint or lemon balm
Instructions
Mix all the dry ingredients in a bowl and stir in the oils.
Mix everything together well until it forms a paste.
Scoop it into you an empty jar or container.
To use; smear a little pea size amount under your arms as needed!
This article was originally published on www.drfranklipman.com. Read the original here.