The chief scientist of the World Health Organization (WHO) said Friday that the Omicron COVID-19 strain appears to be "very transmissible" based on initial data that has been gathered by the health body.
But the official, Soumya Swaminathan, said it's not possible to know if Omicron would become the dominant strain. Currently, in many countries including the United States, Delta is the most common COVID-19 variant.
"Delta accounts for 99 percent of infections around the world. This variant would have to be more transmissible to out-compete and become dominant worldwide," she said during a Reuters-hosted event. "It is possible, but it's not possible to predict."
As a result, Swaminathan called on world leaders to "not panic" over the variant "because we're in a different situation to a year ago."
Nonetheless, officials worldwide have implemented travel curbs and fresh lockdowns, in part due to the emergence of Omicron. No Omicron deaths have been confirmed since it was named by WHO last week.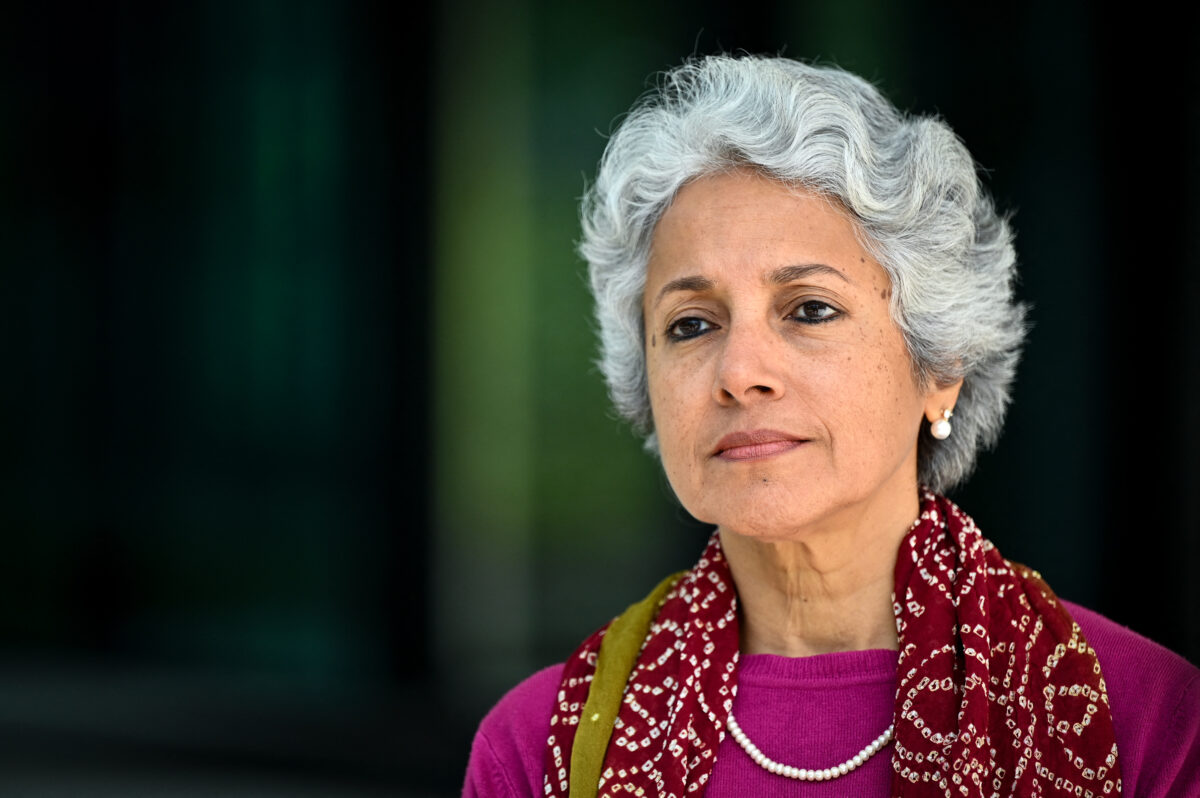 Outgoing German Chancellor Angela Merkel, for example, on Thursday announced a lockdown for unvaccinated individuals, meaning that a significant portion of the adult population who hasn't received the shots will be barred from entering many businesses deemed nonessential. The United States, European Union, Japan, Israel, and other nations also issued new travel restrictions, including suspending travel to southern African countries.
A top South African doctor, Dr. Angelique Coetzee—who is in charge of the South African Medical Association—has told several outlets that Omicron cases have so far presented "extremely mild" symptoms.
"The majority of what we are presenting to primary health care practitioners are extremely mild cases, so mild to moderate. And so, these patients, it means they don't need to be hospitalized for now," Coetzee, who is also a private practitioner, told CNN on Nov. 30.
The doctor concluded that the messaging from health officials now should be that "we're not saying this is not going to be a disease going forward that's going to cause severe disease … but if this disease can cause to more than the majority of people mild symptoms, easily treatable at home, no need for admission, that's a first prize."
WHO last week received criticism for skipping over naming the new variant "Xi," a letter in the Greek alphabet, amid speculation that the international health agency is trying to placate the Chinese Communist Party and leader Xi Jinping.
But WHO said that Greek letters Nu and Xi were skipped "because Nu is too easily confounded with 'new' and Xi was not used because it is a common surname and [the] WHO best practices for naming new diseases."