Three Stockton residents are lucky to be alive after their ATV flipped over an embankment and landed in a river in California.
Fortunately, an off-duty Stanislaus County sheriff's deputy, who was boating on the river, stumbled upon the trio, who were trapped and injured. According to officials, they might not have survived otherwise.
On July 26, Jason Buffalow and Deputy Kevin McCarthy and others were boating along the Sacramento-San Joaquin Delta, west of Stockton.
Buffalow's son first spotted the overturned ATV and called out.
They saw a cloud of dust near the riverbank, and Buffalow immediately veered the boat and pulled up alongside the crashed ATV.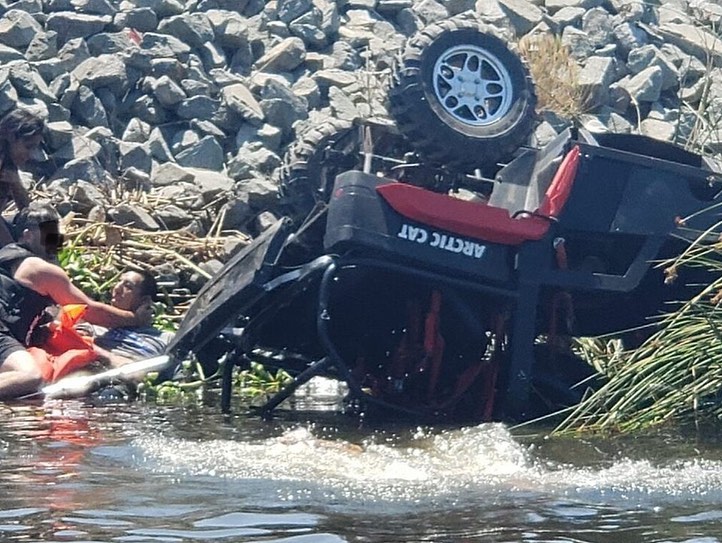 "When I initially saw it, it was like slow motion. Like this is not happening right now," Deputy Kevin McCarthy told CBS 13.
There was a woman driver, 25-year-old Susana Salcedo, and two passengers, her 10-year-old sister Zayra and 29-year-old Luis Ramos.
Buffalow and McCarthy quickly leapt into the water and swam to help the trapped passengers. "Before it's even in neutral, I take my glasses off, my stuff off and I got in the water," Buffalow recalled.
Ramos had been ejected from the vehicle and sustained injuries to his foot and arm that could have been life-threatening, according to McCarthy, while the other two remained trapped inside, their heads touching the water.
"When we first fell, we were drowning," Susana Salcedo told the Modesto Bee. "I don't know how we managed to lift our heads. I couldn't do anything to help because my sister was at the back."
Buffalow managed to undo their seatbelts and pull them to safety. Meanwhile, Ramos's foot was partially severed, his hand partially degloved, and he was losing a lot of blood—as Sgt. Tom Letras, the local Sheriff's Department spokesman, later assessed.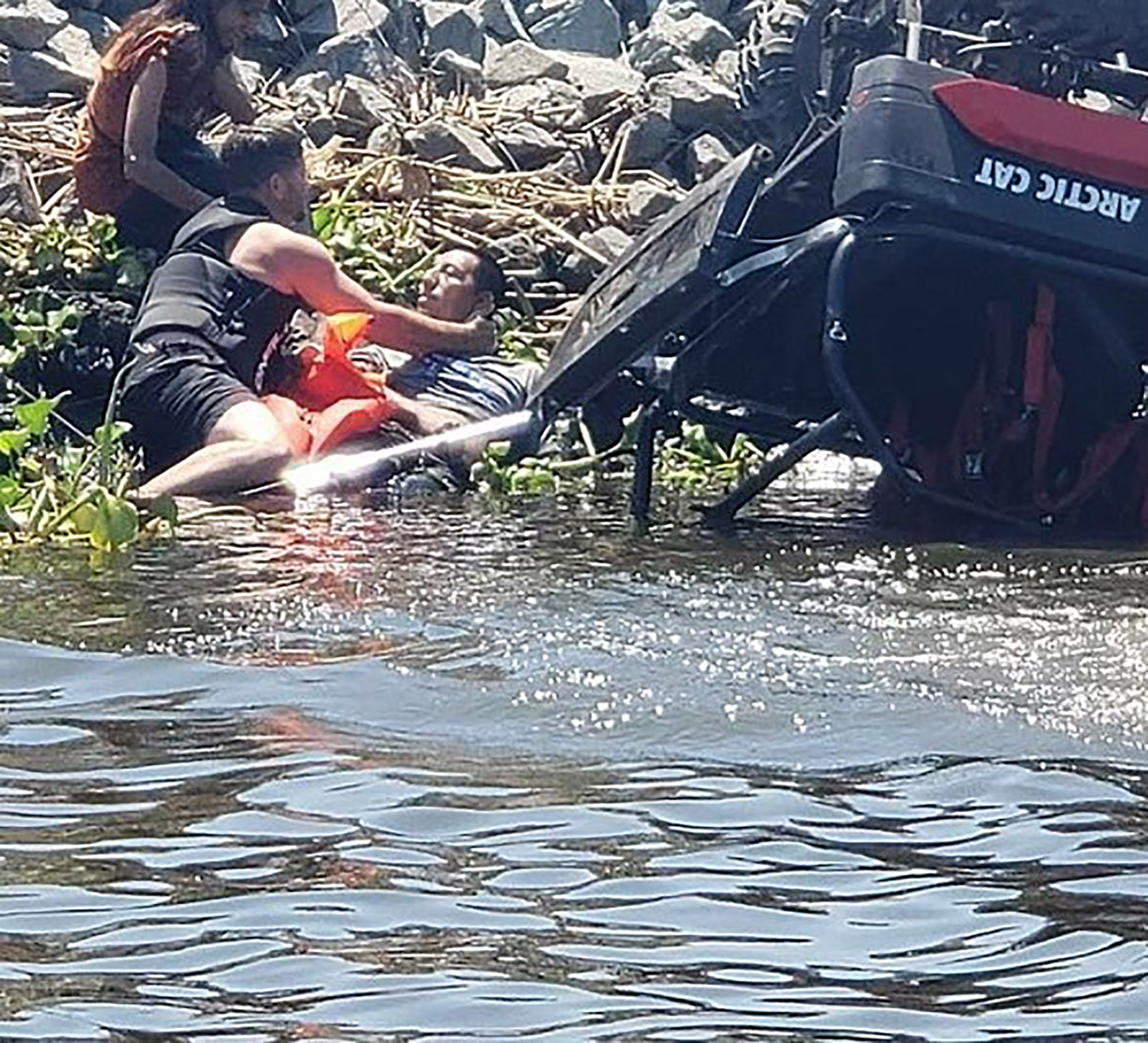 McCarthy asked for someone to throw him life vests, which with some PVC pipe he made into a makeshift tourniquet to stem the bleeding.
It was later determined that this resourceful implement probably saved the man's life, stated a Facebook post from California Highway Patrol.
They were in the "right place" at the "right time," the CHP posted. "Without the efforts of these two brave men, 3 lives would've been lost," they concluded.
"I just went back to my … what I was taught. It's, you know, check for pulse, find out, stop the bleeding and save a life," McCarthy later told the news outlet. "And, I was in the right place at the right time. I'm glad I was there."
Later that afternoon, the driver of the ATV, Susana Salcedo, had a chance to call the two rescuers and thanked them. She and her sister are in pain but "doing okay," she said. Meanwhile, Ramos is still hospitalized but recovering day by day—"thank God," she added.
We would love to hear your stories! You can share them with us at emg.inspired@epochtimes.nyc