Timing, as they say is everything—regardless of the industry or business. We recently had the opportunity to sit down with Steve Rhind, director, Marketing for Nissan Canada Inc. within days of an exclusive showing for "Star Wars: The Last Jedi." Exciting times!
Nissan began partnering with the Disney/Lucasfilm franchise in 2016, when it used the "Rogue One" movie to plug its Nissan Rogue SUV. That campaign drew almost two billion impressions, while helping fuel robust sales. In fact, Nissan Canada sold 40,005 Rogues in 2016 and 43,418 in 2017.
So, according to Mr. Rhind, the investment paid off vis-à-vis general brand recognition and overall marque acknowledgment, specifically.

For 2018, Mr. Rhind pointed out that the popular automaker will not enjoy the coincidental benefit of sharing a vehicle model name with the movie title, as it did with its best-selling crossover, the Rogue. However, Nissan sees an opportunity in tying Star Wars' sci-fi and pop culture credentials to its own driver assistance technologies, which it brands ProPILOT™ Assist. Available initially in the Rogue for model year 2018, these innovative, technology-driven features are a precursor to fully self-driving cars.
Mr. Rhind smiles broadly when he describes the initial television advertisement featuring ProPilot Assist™. This proprietary tech uses a camera, radar, sensors, and other technology to help control acceleration in stop-and-go driving or aid with steering on a single-lane highway.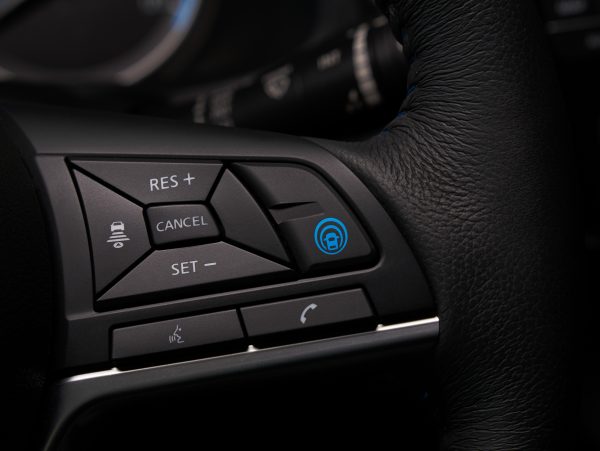 Discussion on the Rogue, leads into a general conversation regarding Nissan's impressive lineup of crossovers and SUVs. For 2017, the brand had five different vehicles in this category on this country's highways and byways: the new for 2017 Qashqai; the aforementioned Rogue; the more upscale Murano; the Pathfinder; and the full-size Armada.
Canada, in a global marketplace, continues to show extraordinary sales of light trucks and crossover-type vehicles for 2017. In fact, the growth in this market segment shows little sign of slowing down. Light trucks led the way in 2017 with sales of 1,398,975 units, an increase of 8.7 percent and 68.6 percent market share. Passenger car sales were down 3.4 percent to only 639,823 units—the lowest level since 1964.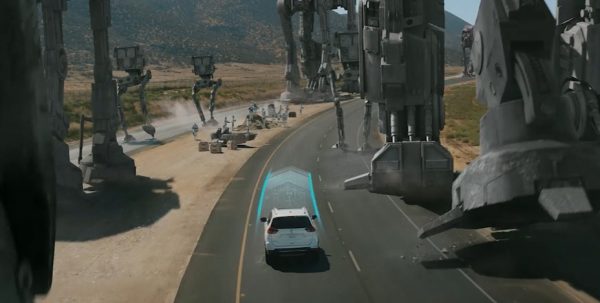 The light truck category includes ½ ton and less pick-ups, SUVs, and CUVs. Nissan Canada's results showed 8,970 Qashqais sold in seven months of availability; 43,498 Rogues; 15,120 Muranos; 9,838 Pathfinders; and, 1,105 Armadas. Round out this category for Nissan and include the Frontier with 4,260 and the Titan 5,692' as well as the NV series of vans with 2,500 and Nissan Canada sold an impressive 81,933 units. Car sales for the same period represented 52,311 automobiles for that same period. Nissan, as a primarily Japanese-based manufacturer, contributed significantly to the overall totals—given that there are 26 OEMs which report their sales in Canada. Interesting enough, Mr. Rhind was also able to provide a little information on a new small crossover which will be available in June 2018. Called Kicks, and positioned as an entry level vehicle, it will be available in Nissan's S, SV, and SR models. "This smaller crossover will come in at lower pricing than any other Nissan utility marque. To keep pricing lower and to provide decent fuel economy, we will not offer AWD. This keeps the weight of the vehicle down and thus improves fuel consumption. Kicks is being positioned as a commuter-type vehicle, aimed principally at a younger demographic, so AWD is not as crucial."
Nissan has had a full battery electric vehicle (BEV), the Leaf, in Canada since 2011, a lower-priced, subsidized in certain provinces electric-powered automobile. In fact, the Leaf is the single best-selling BEV globally since its introduction to an eager eco-minded consumer. At issue initially was the anticipated range on a full charge.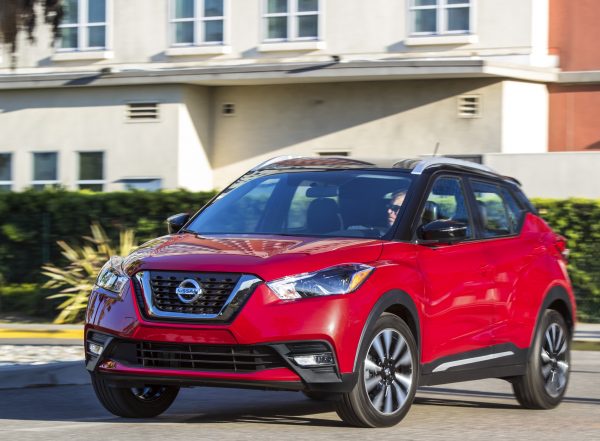 Mr. Rhind was eager to talk about changes for this model which, since introduction in this country has sold 5,519 units. "For model year 2018, anticipate some visual changes: the car now more closely resembles most other Nissan marques and appears less "odd". Further for MY18, expect a more powerful 40 kilowatt-hour battery, yielding an improved range of around 240 kilometres. Interesting enough, the 2019 model will be powered with a 60 kilowatt-hour battery, with a range and price yet to be confirmed." While we applaud Nissan's commitment to this marque and the future plans for a better battery, given the competitive environment, will these changes sway cross shopping customers who might look at the VW Golf or Chevrolet Bolt—both of which have greater range? The Tesla Model 3 may or not be a factor. Its likely price tag of $50,000 may make it too rich for some, but the manufacturer's ability to actually and consistently deliver product may be the biggest hurdle.
So all in all, the future for Nissan looks promising. The brand is not resting on its laurels, and is adding proven innovative technology to its expanding lineup of vehicles. In an ever competitive landscape, Nissan plans on continuing to provide vehicles for most budgets and usage.
David Taylor is an independent automotive lifestyle writer, producer, and editor based in Barrie, Ontario who is fascinated by innovation and technology which enhance the overall driving experience. He's also a member of the Automobile Journalists Association of Canada (AJAC) and is a Director of that organization's Canadian Car of the Year Award. Follow him on Twitter @Omemeeozzie or on Instagram @hugoscaroftheweek.