NASHVILLE, Tenn.—Percussionist Greg Jones was greatly moved by Shen Yun Performing Arts seeing it with his daughter at the Tennessee Performing Arts Center, on Feb. 3.
"It was a beautiful sight to behold. The dancing—magnificent, graceful, the singing, awesome. The orchestra—oh! I love the music. Beautiful job," he said. "It was gorgeous. The colors, the movements, everything about it just resonated. Well done."
"You can feel the hope in every single aspect of the show," Mr. Jones said.
"I mean, dance, song, it's a language and an art that doesn't have political boundaries. It crosses over everything. I may not have understood the words when they were singing, but I could feel the emotion in their voice, what they were trying to convey. Just like with the orchestra and the dancers, you can feel the emotions that they were trying to convey in each and every one of the pieces. You can tell they've taken their craft very, very seriously and they're very good at it," he said.
New York-based Shen Yun is the world's top classical Chinese dance company, and seeks to revive the 5,000 years of divinely inspired culture of China through music and dance.
As a musician himself, Mr. Jones heartily attested to the universality of these languages.
"Music is something that I've always felt transcends race, nationality, ethnicity," he said. "It's its own language. And wherever there's music, we can find common ground. You just have to open your heart to it, that's all."
Shen Yun's music was, he felt, "very powerful. Very, very powerful."
"Oh, I loved it. It was beautiful. Just very touching, very emotional," Mr. Jones said. "It hit at the right times when it needed to resonate and would decrescendo into that quiet, calm, peaceful reflection. And then rise back up and bring you back up on your seat. Couldn't ask for anything better."
The finale struck a special chord for Mr. Jones, as he got into the story.
"The first thing on my mind was, okay, y'all are in trouble," he said. But what began as a scene of turmoil quickly turned around.
"The minute the Creator image came on, you knew everything was going to be okay. It's just a realization that we have to have faith. We've got to keep our faith."
Judge Nick Leonardo, and former District 1 Metropolitan Councilman, is also a musician who has played since he was 12 years old. Watching Shen Yun on Feb. 3, he was blown away by the orchestra.
"The orchestra was phenomenal, OK, phenomenal!" he said. "The female conductor was great. The music was wonderful. And you brought so much music from Tibet, China, Mongolian, it brought the whole field of the culture to life."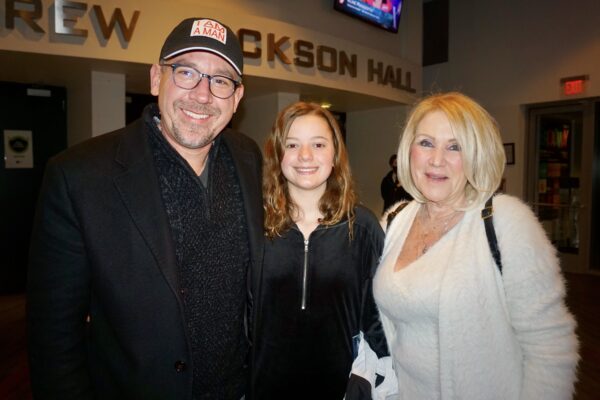 "The music was unbelievable," he said.
Along with classical Chinese dance, Shen Yun also showcases every year several ethnic and folk dances that highlight some of China's 50-plus minority ethnic groups. Audience members often say they hadn't realized China was so diverse, and this was an aspect that, too, impressed Mr. Leonardo.
"I have a whole new respect for this Shen Yun thing and their attempts to connect with other groups in America that have also been subject to repression," he said. "It is visually stimulating, it's very pleasing, the dance is amazing!"
"One thing that took me a while to catch onto was the fact that this is something that you couldn't do in China," Mr. Leonardo added.
Though Shen Yun's mission is to revive 5,000 years of civilization, Shen Yun is not welcome in China, as it is still ruled by a communist regime. The Chinese Communist Party has, since its rise to power, worked to uproot China's traditional culture.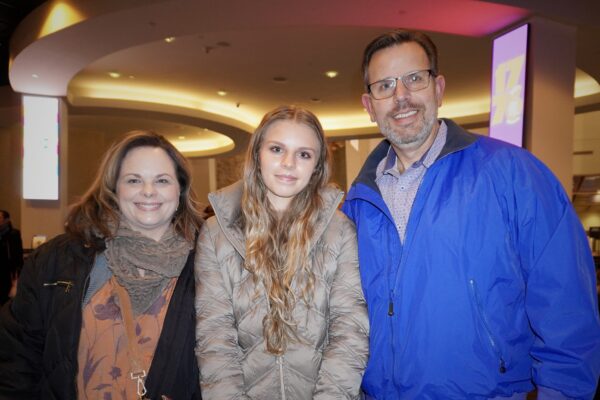 Dave Elleman, vice president of operations at a distribution company, wished freedom for the Chinese people, and the end of communism in China. Though this ongoing oppression is a tragic realization for many audience members, Mr. Elleman noted the uplifting way in which Shen Yun touched on current events.
"At the very end when everything came together at the very end of the show I thought that was pretty special," he said. He saw in the finale "how everybody overcomes, how they face adversity or trouble, and how they overcame the trouble at the end for a better world."
Mrs. Amy Elleman, a college professor, saw in the stories the theme to "stand up against oppression," and found value in Shen Yun sharing what most people may not know.
"I think it's combination of grace, and beauty as well as a message: overcoming adversity," she said. "I can feel the heart of the dancers."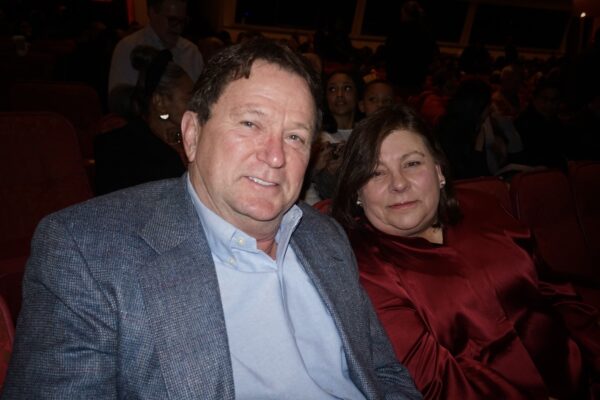 Dwayne and Debra Douglas also enjoyed the evening performance on Feb. 3, and the couple was taken by the beauty.
Mr. Douglas, a company president, was impressed with all the talent he saw on stage.
"It's very good, very good," he said. "It's all been wonderful."
"Exceptionally wonderful," said Mrs. Douglas. "I've been wanting to see it for a long time, and I was really glad when it came to Nashville. I will definitely go again."
To meet growing demand, Shen Yun has now grown to eight equally sized companies touring the world this 2023 season. It is set to visit more than 180 cities, more than ever before.
Reporting by Yawen Hung and Sherry Dong.
The Epoch Times is a proud sponsor of Shen Yun Performing Arts. We have covered audience reactions since Shen Yun's inception in 2006.