R | 1h 55m | Drama, Comedy | September 18, 2011
In "The Descendants" (2011), George Clooney demonstrated that he could do it all in terms of the art and craft of acting. Regardless of what you might think of his politics, Clooney is a man who excels at just about everything he does. How did that much good stuff get on one man's plate? Looks, wealth, fame, influence, humor, style, acting talent, directing talent, excellent friends, generosity, a beautiful and classy wife—he's got it all. But can he really act?

All actors are products. When the general public says "Actors sell themselves," with the unspoken, often unconscious, subtle smear that this particular aspect of a business transaction is akin to prostitution, what's not generally understood is that show business is a business, same as any other. Actors have brand recognition and packaging like any other product, and so Clooney hasn't often ventured outside the zone of the product he's selling, his niche, which people most enjoy buying from him: He generally plays debonair, smooth, cocky, confident, somewhat emotionally shallow men.
Clooney's Matt King in "The Descendants" is still outwardly smooth and successful, but he's self-aware enough to own up to the fact that he's failed at the important things in life, namely being a good husband to his wife, Elizabeth, and a good father to his two daughters due to his workaholism. Clooney opens his character Matt King wide for the public to witness a full range of complicated emotions, and make no mistake about it: The man can act. His opening voiceover monologue serves notice that it'll be a bumpy ride:

"My friends think that just because we live in Hawaii, we live in paradise. Like a permanent vacation; we're all out here sipping Mai Tais, shaking our hips, and catching waves. Are they insane? Do they think we're immune to life? How can they possibly think our families are less screwed-up, our heartaches less painful? I haven't been on a surfboard for 15 years. Paradise can go (expletive) itself."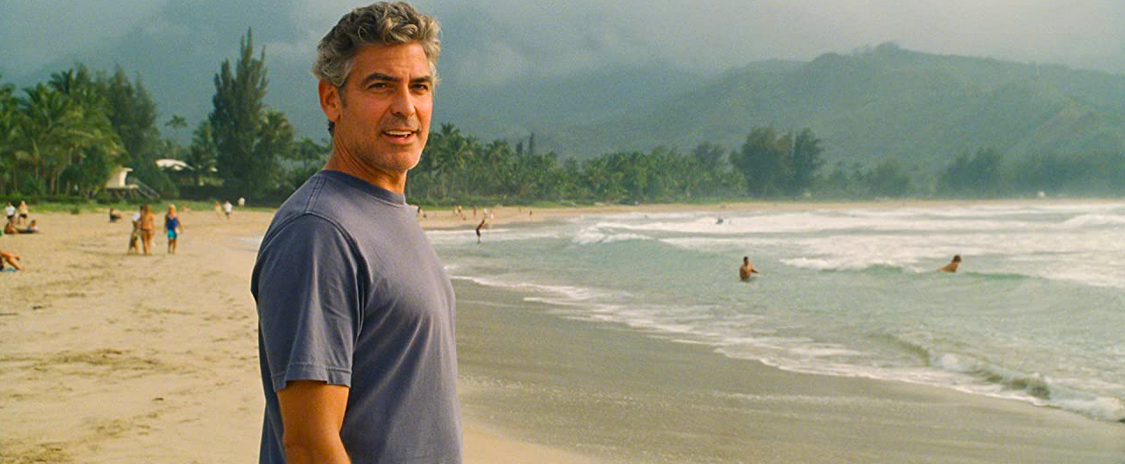 Story
Matt King is a lawyer living in Honolulu. A descendant (hence the title) of Hawaiian royalty, he's also the sole trustee of a vast amount of pristine beachfront property (25,000 acres). Matt's good with his money, but his numerous cousins have not been. And having largely squandered their inheritances, they pressure him with the moral dilemma throughout the movie of whether to sign all his land away for development to the tune of hundreds of millions of dollars.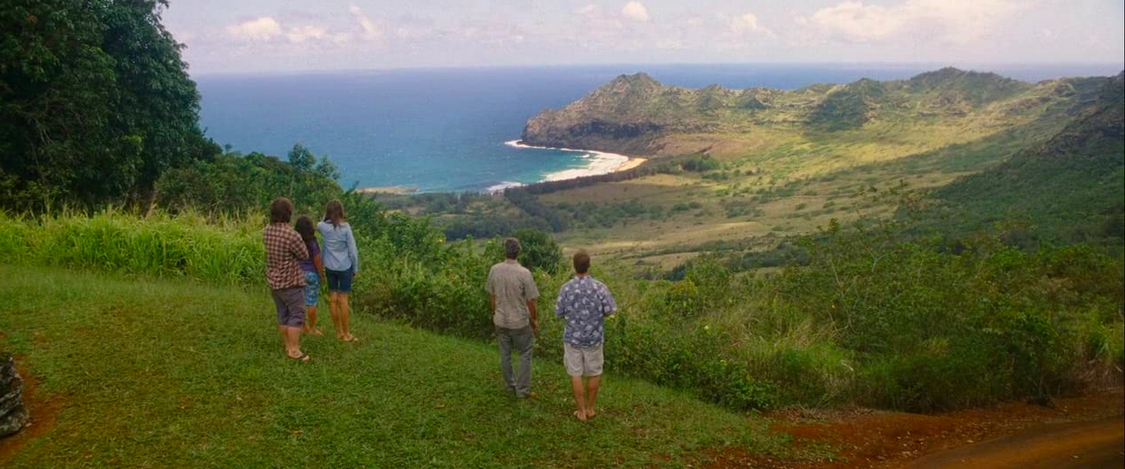 When his free-spirited wife, Elizabeth (Patricia Hastie), goes into a coma due to a water-skiing accident off Waikiki, Matt is forced to reassess his life. His grade-school and high-school-age daughters, both acting out due to the combination of their mother's condition and their father's heretofore lack of involvement in their lives, begin to turn up the dysfunction volume to get his attention. Scottie (Amara Miller), 10, bullies other kids. Alex, 17 (a star-making, Oscar-buzzing turn from then newcomer Shailene Woodley), away at a private boarding school on the Big Island, abuses substances.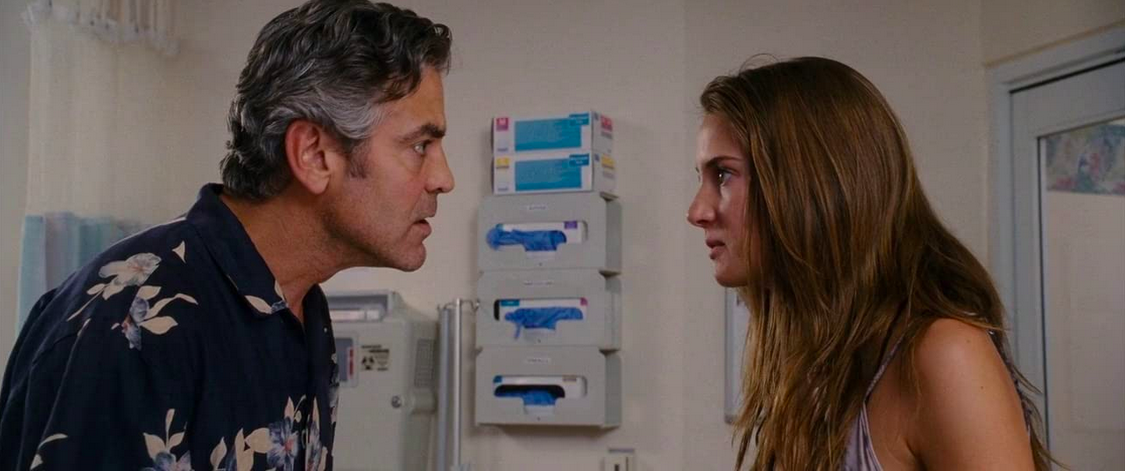 Alexandra finally drops a bomb on dad, revealing that prior to her accident, her mom was cheating on him, which was the main cause of Alex's misery. They team up to track down the adulterer, Brian Speer (Matthew Lillard), a real estate agent, and then fly to Kaui where he's vacationing, to confront him.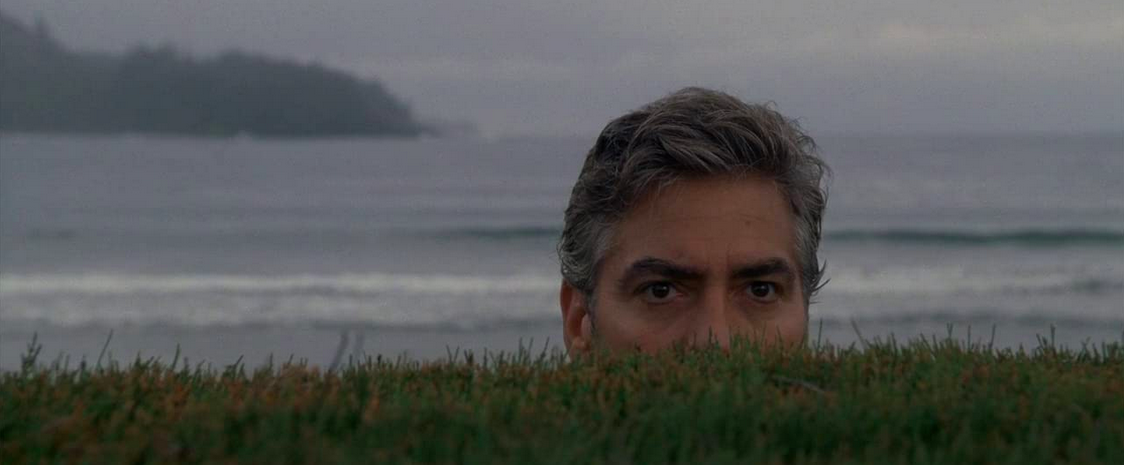 Since it's now clear that Elizabeth won't be recovering and they'll need to end life support, Matt finds it in his heart to let Brian know so he can also say his goodbyes. However, one of Matt's cousins happens to mention that Brian happens to be the brother-in-law of the developer all the cousins want to sell their (Matt's) land to, and this adulterer Brian will end up hugely wealthy from the sales commission.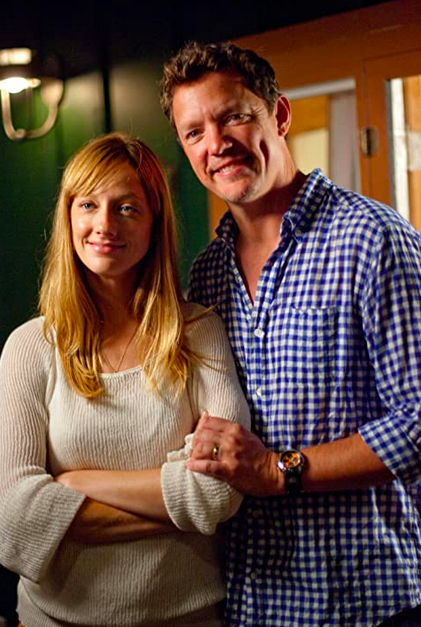 There's finally a big family meeting, where Matt overrules the majority vote of his cousins, and decides to keep the land and figure out a way to legally get around the ruling on perpetuities. Cousin Hugh (Beau Bridges) is shocked and threatens legal action. Matt doesn't care. He's become aware of the fact that his decisions are being scrutinized by all of Hawaii, and that his family's self-interests in land development could hurt the island's residents.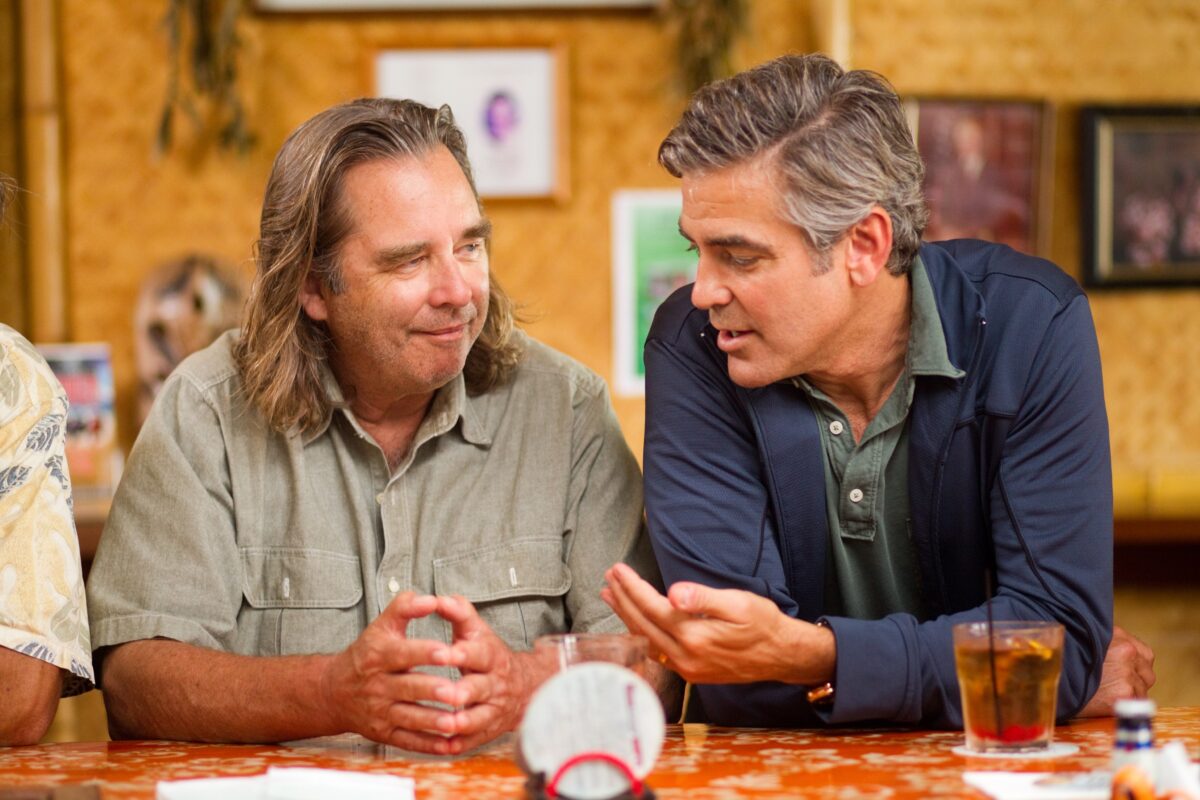 After Julie Speer (Judy Greer) learns about her husband Brian's affair with Elizabeth, she visits the hospital and has a talk with the comatose Elizabeth. Matt must also find a way to come to terms with the cheating and impending death.
Character Arcs
Director Alexander Payne is masterful at telling the story of the huge life transition. The film "Sideways" is one stellar example of this; "About Schmidt" is another. "The Descendants" is almost on the level of "Sideways," with Clooney's performance, while more understated, rivaling that of Paul Giamatti.
While the best dramas are offset with moments of comic relief, director Payne achieves a curious effect. The comedy in "The Descendants" is very stealthy. Right in the middle of a heart-wrenching dramatic scene, a comedic line gets laughs because of the sheer gall of putting that particular line in that particular place.
When I saw the movie when it was first released, it was hard to believe that Matt's beautiful, whip-smart, and emotionally intelligent daughter would go for such an over-the-top level of cluelessness in a boyfriend—except, of course, in the time-honored tradition of having a dumb boyfriend to annoy daddy. On second viewing, however, it's clear that, while a doofus, Sid (Nick Krause) has the courage to go where angels fear to tread and speak his mind at any cost—a form of strength that a teenage girl might find attractive. And as the film proceeds, Sid's character arc is touching and ends up very much belonging.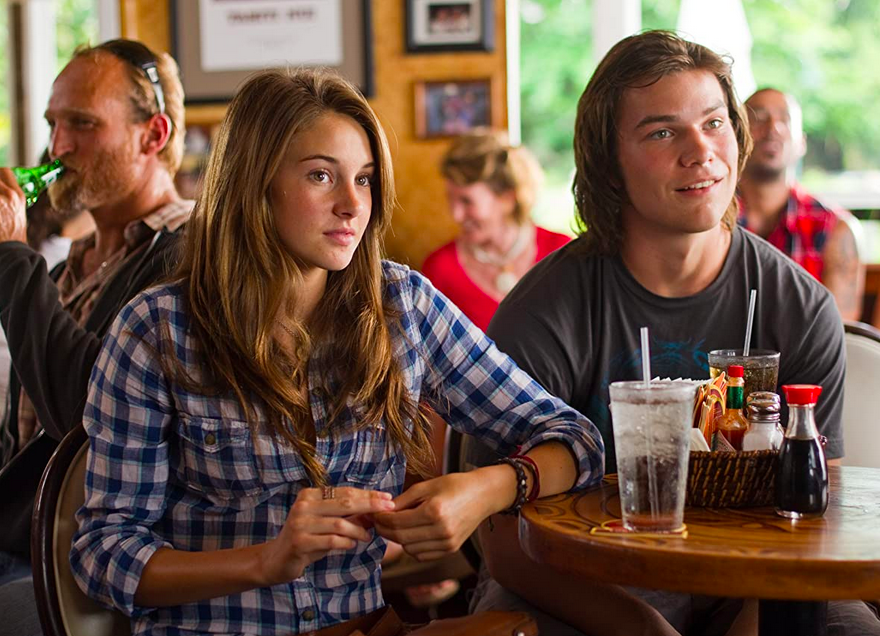 Overall, it's actually Elizabeth's extramarital affair and not her tragic accident and impending death that fuels the emotional resonance of "The Descendants." While there's a bit too much about the stalking of Brian, this is the thing that forces Matt to come to grips with reality, to realize that he's incredibly jealous, hurt, and angry. His confrontation with Brian reveals a man who did not reciprocate Elizabeth's love and was possibly using her to get at Matt's money. The easy story to tell is that of the cuckolded husband throttling the cheater, but director Payne has Matt treat Brian with pitying contempt, which is ultimately grounded in the compassion of offering Brian a chance to say his goodbyes. That's a complicated cocktail of emotions to portray.
While we expect a top-flight character actor such as Paul Giamatti to handle this kind of scene with aplomb, leading-man Clooney served notice herewith that he could do comedy, dramatic vulnerability, action, and everything else equally well.
'The Descendants'
Director: Alexander Payne
Starring: George Clooney, Shailene Woodley, Beau Bridges, Robert Forster, Judy Greer, Matthew Lillard, Amara Miller, Nick Krause
Running Time: 1 hour, 55 minutes
MPAA Rating: R
Release Date: Sept. 18, 2011
Rating: 4 out of 5 stars