An Iowa man on a steady fitness journey has lost an incredible 250 pounds (approx. 118 kg) over eight years in a healthy way. No longer morbidly obese, he is hoping his weight loss story will inspire others to strive for their goals and succeed.
Heath Thompson, 35, of Cedar Rapids, Iowa, was always a "big kid." He told The Epoch Times that his weight hit an all-time high when he stopped caring about his own welfare.
"I no longer cared whether the weight was going to kill me or not," he said. "I genuinely don't know what my heaviest weight was … people talk about that 'Aha!' lightbulb moment, and I honestly didn't have that. I just woke up and was like, 'Let's lose weight for a New Year's resolution.'"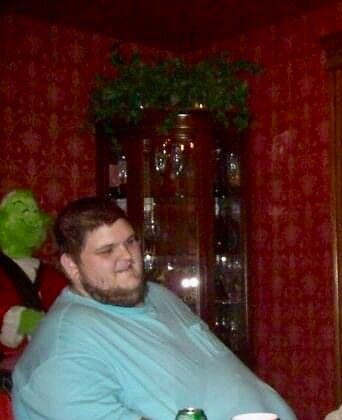 Thompson was wearing an 8XL shirt at that time but couldn't find a scale that would record his weight until October 2014. He logged 476.8 pounds (approx. 216 kg) but by then he was already ten months into a food and fitness overhaul that would change his life completely.
"To start, my workout routine was non-existent, just the occasional walk around the block," Thompson said. "Being as heavy as I was, that alone was exhausting. My eating habits took a lot of time to change."
Thompson upgraded his breakfast from "giant bowls of sugary cereal" to a meal replacement protein shake, changing each day from the outset. He lost 100 pounds (approx 45.3 kg) in the first year but said that his weight loss was not a linear process.
"There were peaks and valleys along the way," he said. "The biggest hurdle was my own brain, and the fights I had emotionally when I felt like I was failing … motivation is a fantastic thing to have, but it comes in waves, and when motivation is at a low you have to rely on dedication."

To combat low-energy days, Thompson coined his own motto: "Dedication over Motivation."
"You can't control when you are or aren't motivated, but you can control how dedicated you are to creating a healthy version of yourself," he said. "I think this goes for any goal a person has, not just a weight goal. Something that helps is continually making new goals for myself to push for."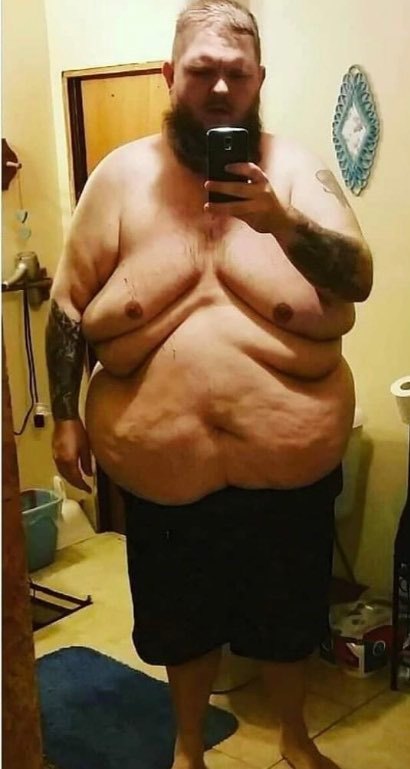 Thompson said he had been supported by loved ones from the outset of his fitness journey and he feels "blessed and grateful" for the congratulations he receives as his story spreads further. He is making efforts to spread positivity by posting frankly about his journey on social media.
In September 2022, Thompson shared a workout update on Instagram with the caption, "I've lost over 210 pounds, and I'm not done yet."
Reflecting on the journey thus far, he said it's hard for him to put into words how much the journey changed him.
"Something as simple as jogging was difficult at my heaviest. Even more than the physical changes, though, my personality has blossomed; I went from not making eye contact in public to being a voice and name that people in the community recognize!"
Before his weight loss journey, Thompson would walk into a room with his head down, looking at the floor. Whereas now he walks into a room and welcomes the "all eyes on me."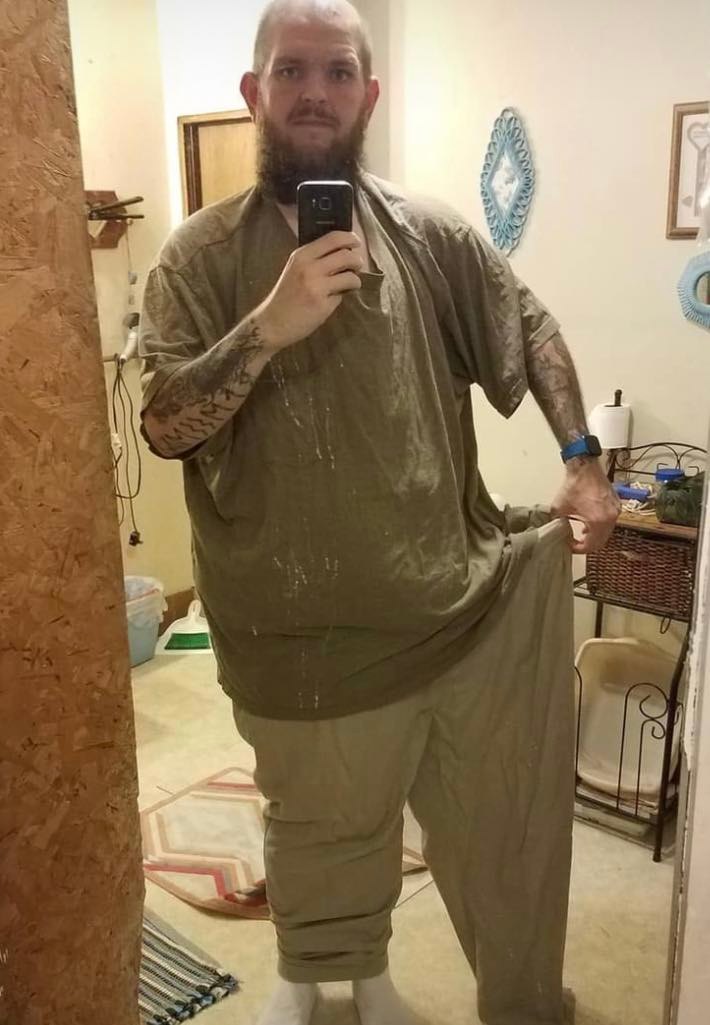 Thompson, who now works full-time out of a local nutrition club, says his best advice for others who have been in a similar situation is to take it slow and enjoy the process since small changes over long periods of time "can and will" turn into big results.
At the time of writing, Thompson weighs 265 pounds (approx. 120 kg). He works out and does moderate weight training five days a week, follows a macro-based diet, aims to maintain under 2,200 calories and over 250 grams of protein per day, and swears by a Total Daily Energy Expenditure (TDEE) calculator to calculate the numbers.
He hopes to lose another 30 pounds (approx. 13.6 kg) before taking part in the week-long Iowa state cycling challenge, Register's Annual Great Bicycle Ride Across Iowa in July.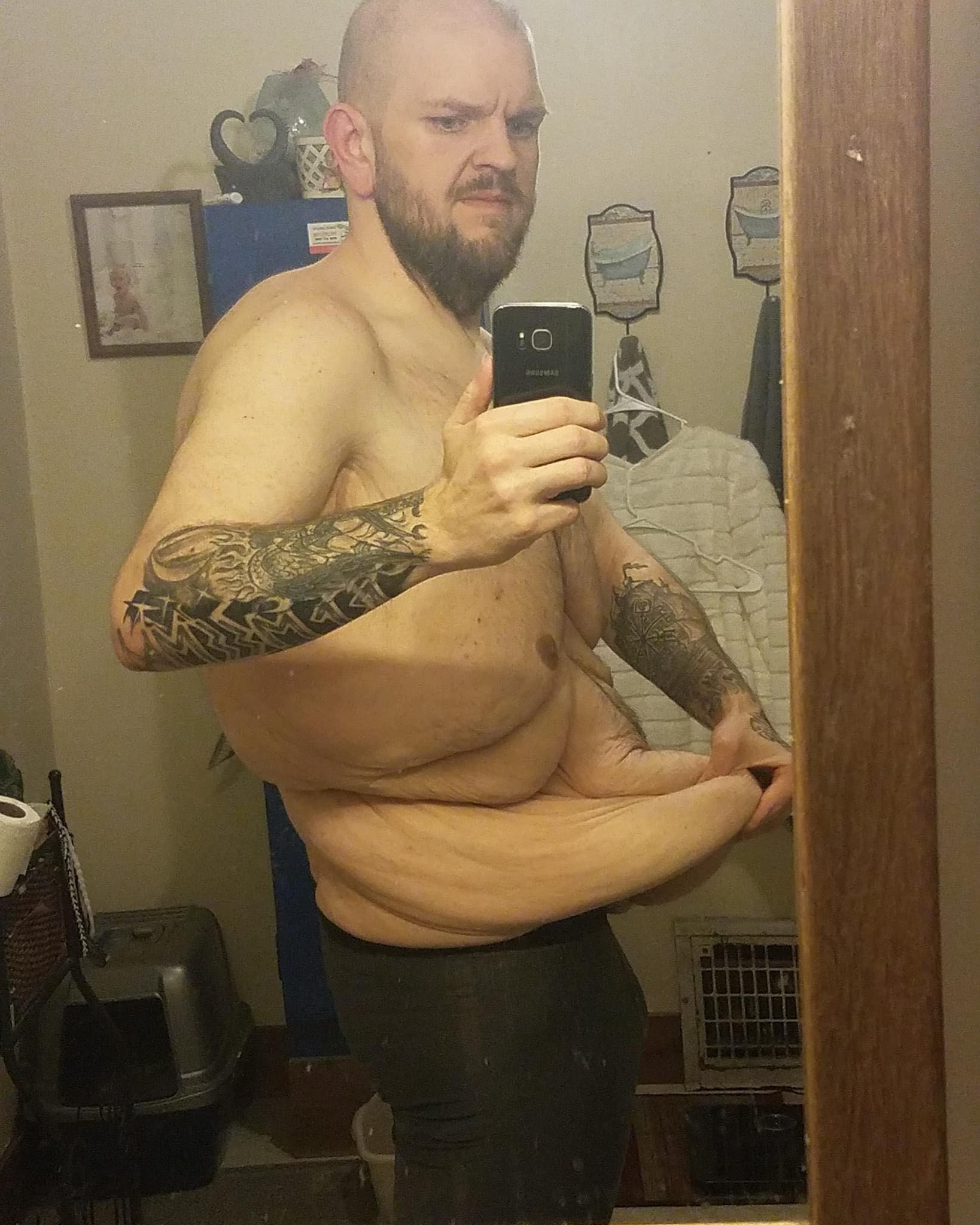 "People ride bicycles from the western border of Iowa all the way to the eastern border and finish by dipping their front tire in the Mississippi River. I'm going to ride it for the first time … that's something I never thought I'd say at 500-plus pounds!" he said.
Currently, he rides the bike in the gym for at least 5 miles at the end of his weight training from Monday through Friday.
By the time spring comes around, Thompson plans to cycle ten miles each day during the week and 30 to 50 miles on the weekends.
He still runs into some challenges each day which he believes we all do. However, he has changed his mindset from eating to feel good to, instead, eating to fuel the body.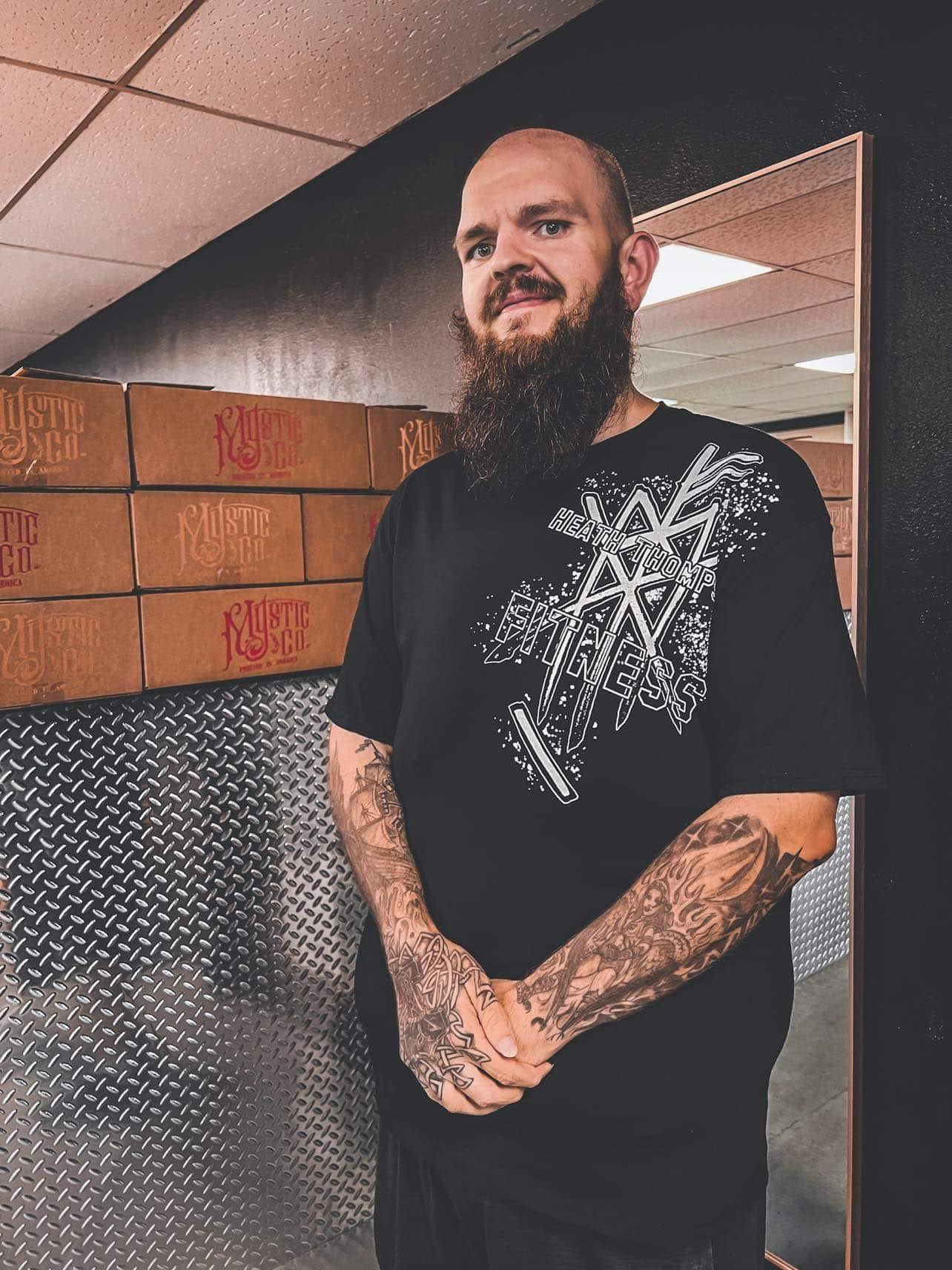 As for what he has in store for the future, he said:  "I don't have an ultimate end goal as far as weight, just milestones I hope to push for." His next milestone is to reach 235 pounds (106 kg) by July.
However, his ultimate goal is to inspire and have people see his weight loss journey for themselves and commit to their goals no matter what they are.
Share your stories with us at emg.inspired@epochtimes.com, and continue to get your daily dose of inspiration by signing up for the Inspired newsletter at TheEpochTimes.com/newsletter