Doctors are there to look after us in some of our most vulnerable moments. So imagine the accelerated discomfort of a woman in labor, facing a possible emergency cesarean section, when her doctor turns out to be a nightmare. The words "tequila" and "happy hour" have no place in the delivery room, but Alex Sims from Las Vegas heard both from the man she was supposed to trust to deliver her baby. Sims went on to sue Dr. Frank DeLee and the Sunrise Hospital & Medical Center in Winchester, Nevada, and here's precisely why.
Woman sues hospital, says doctor was drinking before delivering baby https://t.co/87GJzhec1K pic.twitter.com/uLH9sG0Enq

— WPTV (@WPTV) November 7, 2016
As reported by WPTV, Sims's family was recording her delivery for posterity on a mobile phone but got way more than they had bargained for. Sims's preferred gynecologist was on vacation; Dr. DeLee was on call, and for Sims, whose labor was induced, this was bad luck. To start things off, Dr. DeLee largely ignores his laboring patient before commenting to his nurses, "Wasn't that many people in the bar when I left!" One nurse retorts, "I'm sorry. Did you waste a drink?"
As the brazen chat about Dr. DeLee's alcohol consumption continues, the handheld camera pans down to reveal the most bizarre detail of all: the doctor is barefoot. "It turned out to be the doctor who is barefooted, in his Bermuda shorts," attorney Cal Potter confirmed; Potter later represented Sims in her lawsuit. "It's a very disturbing sequence of events that took place," he said.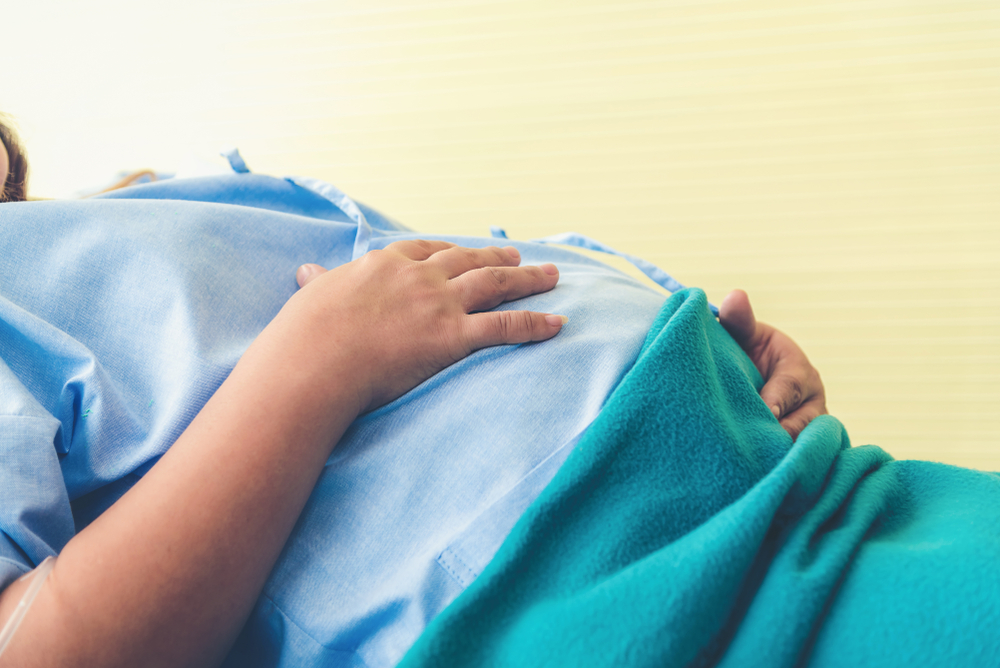 At one point in her labor, Sims's epidural started to wear off. Sims explained that she could "feel everything," but the unsympathetic, allegedly inebriated doctor can be heard to state, "I was told not to say 'lift your fat ass up.'" Another voice chimes in, speaking to Sims, saying, "Oh, I bet you wish your doctor would have come back to town!" Sims later described the experience as "jaw-dropping" and her family was devastated; this was not the nurturing environment that a laboring mom deserves.
"I just couldn't fathom why all this was going on in the midst of me having a child," Sims shared in a revealing interview with the news channel.
Alarmingly, Alex's mom, Sheree, told WPTV reporters that she was suspicious from the very beginning. "I smelled alcohol," she said. "That's what preceded the conversation about him coming from the bar." The family's footage also caught a nurse implicating the doctor by saying, "He's been at happy hour since he left my C-section!" His tipple of choice? Tequila, apparently.
Baby Jared was delivered by Dr. DeLee and the nursing staff, but tragically, all was not well. Sims claimed in her lawsuit that Dr. DeLee's "inappropriate techniques" in the delivery of her baby caused paralysis of his arm through nerve damage. Dr. DeLee didn't even notice. Jared now suffers from Erb's Palsy and may endure lifelong problems. "I think any person should be horrified," Potter contributed.
Crime Watch Daily attempted to reach Dr. DeLee for a statement of explanation, but the doctor refused to speak with them. Perhaps that's because he's been in trouble before.
According to the Nevada State Board of Medical Examiners' records, Dr. DeLee is negotiating numerous allegations of possible malpractice; at the time of Sims's allegation, Dr. DeLee's settlements totaled more than $2.7 million. "If he has a track record," mused an incredulous Sims, "I don't understand why he still has a license to practice […] Someone needs to be accountable," she continued, worrying for her own son's future and other moms and babies who may also fall victim to malpractice.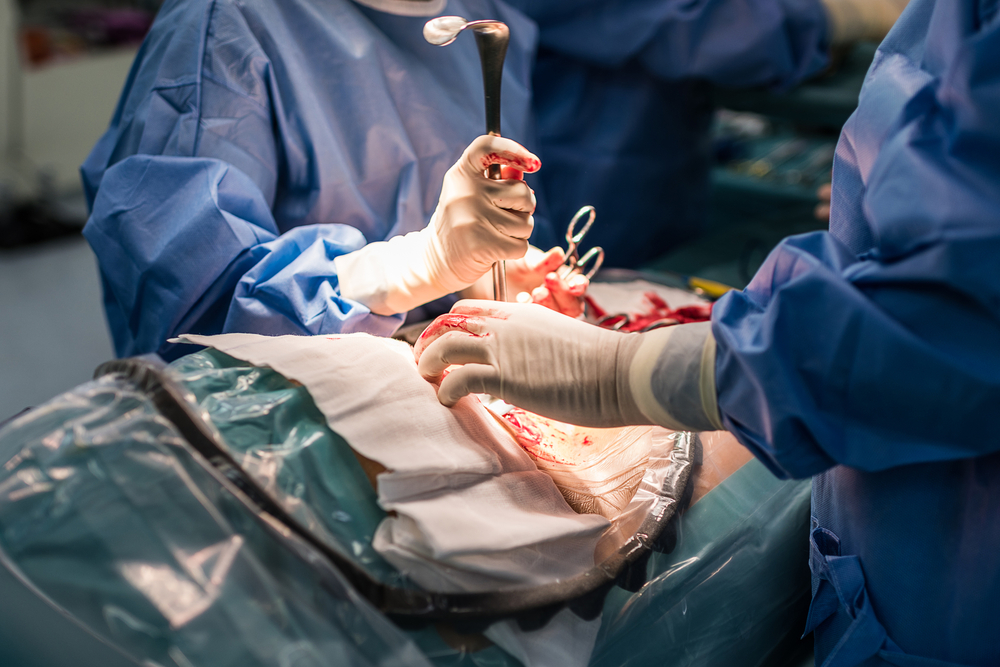 As of 2019, it appears that Dr. DeLee is still working at Sunrise Hospital & Medical Center, but as long as Sims bravely continues to share her experience, here's hoping that other women don't have to endure the same shocking ordeal.