This is what police officers across the country do every day.
After getting a call of a woman with two small children stranded at a gas station at night with no money for gas, Officer Greg Howard from the South Bend Police Department paid for her fuel so that she could be on her way home.
The woman had parked at the Martin's Express gas station off Western Avenue after her tank had run out, but she didn't have enough money to fill it, the Police Department stated. One concerned local had seen the family and called for police to check on her.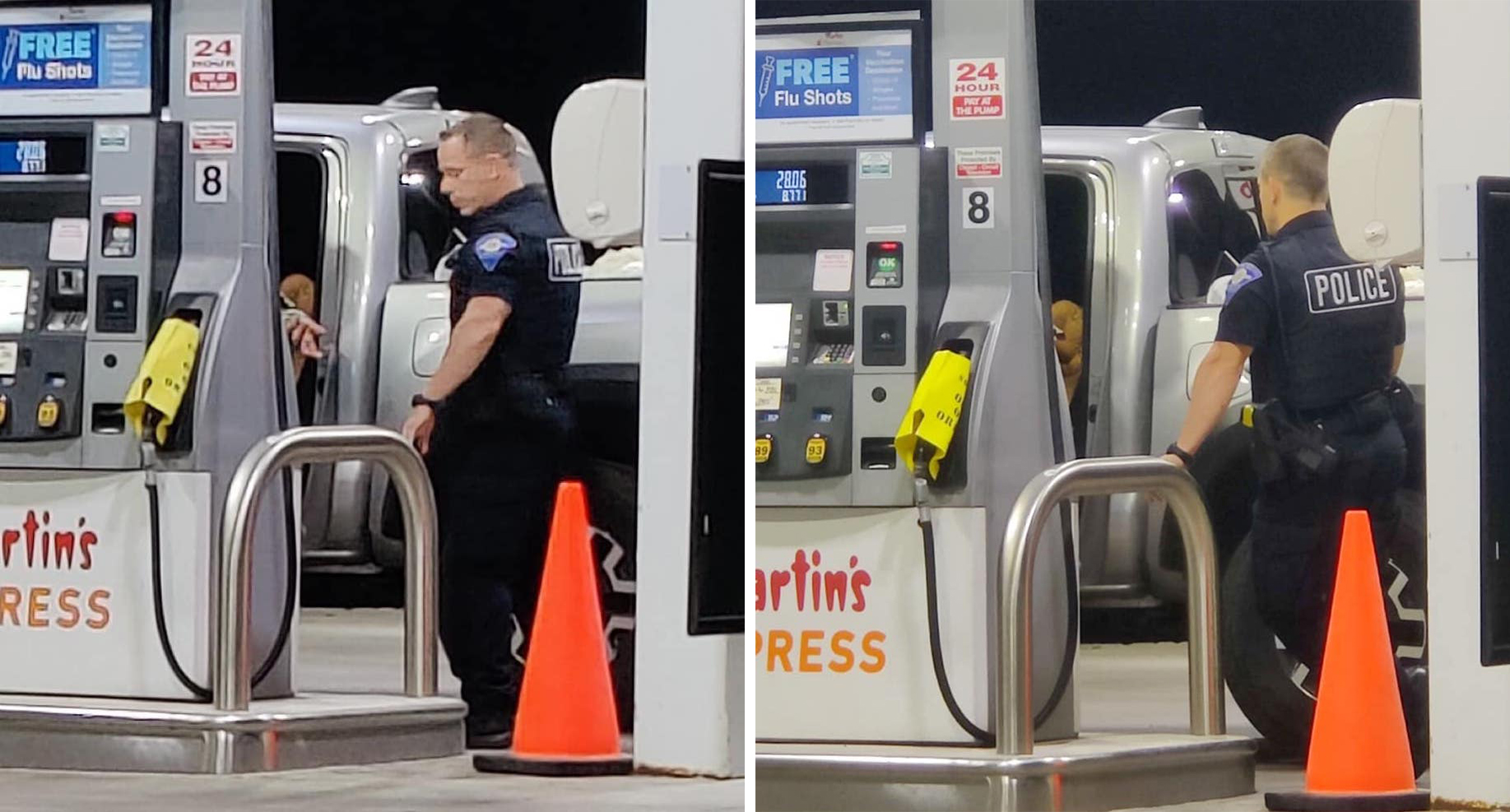 Officer Howard had just started his shift when he and his partner got the call.
"When we got there, I made contact with this woman, and I said, 'Hey, you know, somebody called in and was worried about you and wanted to make sure you're doing okay,'" the officer told The Epoch Times.
"She was immediately—she was a little embarrassed, and was kind of defensive. She's like, 'I'll leave, I'll leave the parking lot, I can leave.' And I told her she wasn't in trouble; we were just checking to make sure that she was okay."
Officer Howard saw that her 2-year-old son who was playing with a tablet in the back seat was wearing dinosaur pajamas and told him how his own family loves watching "Jurassic Park Camp Cretaceous" on TV. He then went to his cruiser to retrieve a stuffed toy dinosaur and gave it to the boy.
After talking to the mom, the officer learned that she was waiting in the parking lot for midnight—for the first of the month to hit—when her card would have enough money to pay for the gas.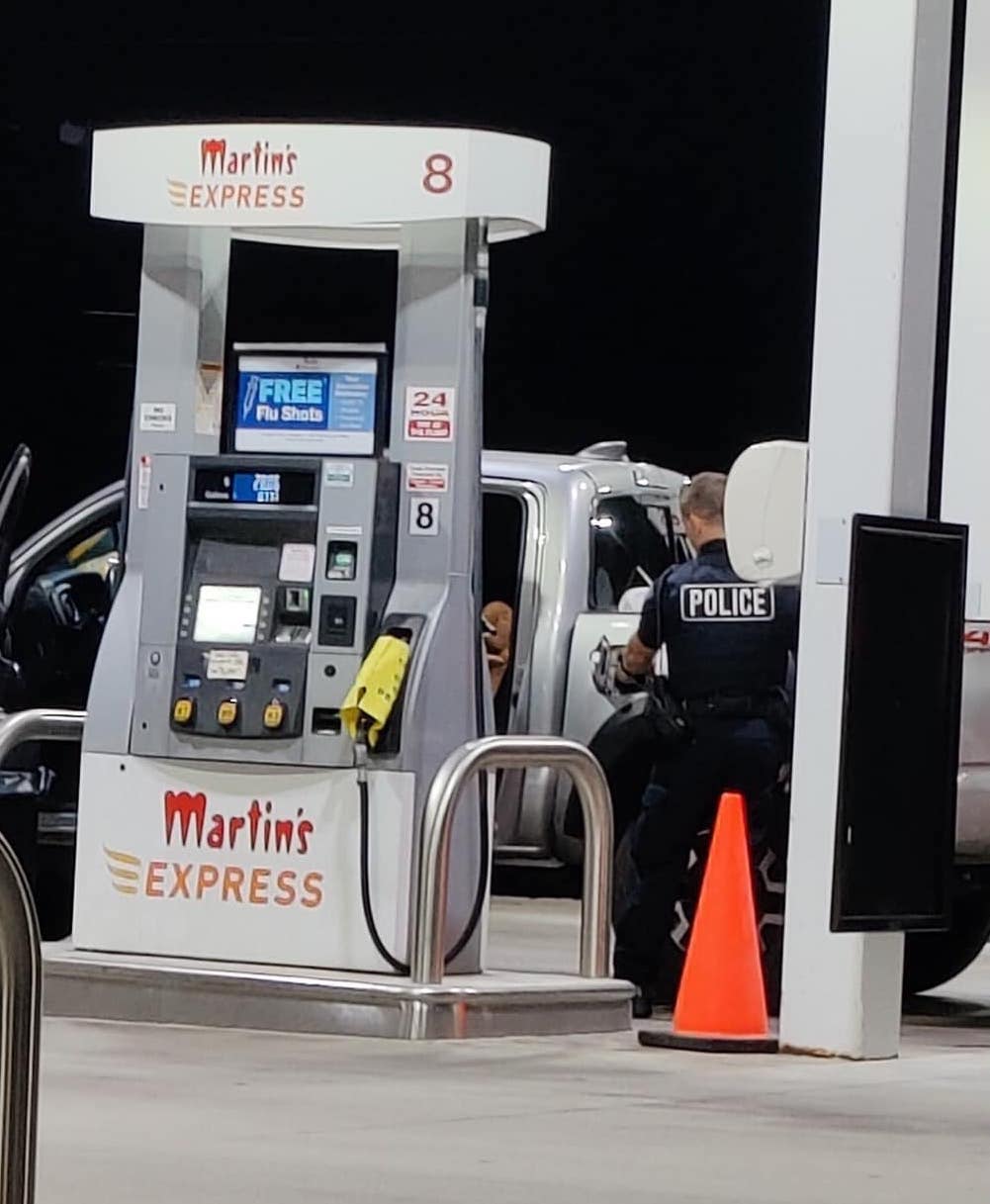 Unwilling to let the family wait so long, at a gas station late at night, officer Howard insisted on paying it forward.
"I filled up her gas tank and she was really, really appreciative, she was almost crying," Howard told the newspaper. He thought to himself, "This is what we should be doing for one another, this is what being a good human being is about." It's everyone's job to help one another.
He continued, "So I gave the kid high five, and they left and went on their way."
The officer said that such actions are far from uncommon in his line of work; it just doesn't get much publicity.
"I've gotten gas for people, changed tires, stuff like that, bought food for people, it happens a lot and doesn't get that much attention," he said.
"I've seen a lot of other officers do this kind of thing all the time," he added. "It doesn't get a lot of attention, and we don't do it to get attention. Obviously, we just do it because people need help, and it's the right thing to do."
Share your stories with us at emg.inspired@epochtimes.com, and continue to get your daily dose of inspiration by signing up for the Epoch Inspired newsletter at TheEpochTimes.com/newsletter