A Minnesota family physician who is being investigated for the fifth time in the past 17 months by the state medical board for statements related to COVID-19, says the board is now requesting to see medical records of his patients who were prescribed ivermectin.
Dr. Scott Jensen received a notification from the Minnesota Board of Medical Practice two days before Christmas informing him of their request for the records.
"And last night, when I got home after shopping with the grandchildren, I have this letter from the board of medical practice," Jensen said in a video on Dec. 24.
He added that the board said, "In your response, you indicated that you've prescribed ivermectin to some of your patients for treatment of COVID-19. Pursuant to the board's investigation of this matter, please provide the following records … copies of medical records for the most recent three to five patients to whom you've prescribed ivermectin to treat COVID-19."
The board cited Subdivision 3 of the Minnesota Physician Accountability Act that allows it to "have access to hospital and medical records of a patient treated by the physician under review if the patient signs a written consent permitting such access. If no consent form has been signed, the hospital or physician shall first delete data in the record which identifies the patient before providing it to the board."
Ruth Martinez, executive director at the Minnesota Board of Medical Practice, told The Epoch Times via email that the board "routinely requests patient records to develop factual findings during investigations," adding that the doctors are "required to fully cooperate with a Board investigation."
Martinez also said that "the Board has subpoena authority to obtain records, when necessary."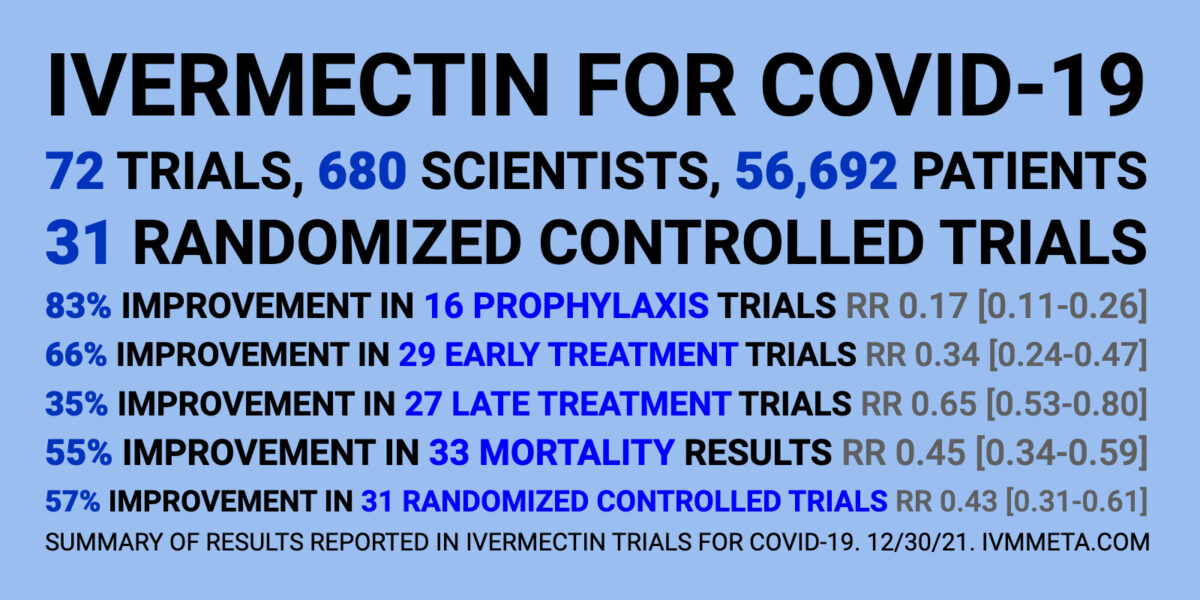 Ivermectin, an anti-parasitic drug with antiviral and anti-inflammatory properties, has been tested in about 137 clinical trials globally with positive results, so some doctors are prescribing it off-label to prevent COVID-19 or as an early treatment.
The Centers for Disease Control and Prevention (CDC) says that "ivermectin is not authorized or approved by FDA for prevention or treatment of COVID-19."
Federal health authorities say that large randomized controlled trials (RCT) are needed to assess whether ivermectin is effective and safe in treating COVID-19. Two government-backed RCTs are currently being conducted to address this issue, with one in the United States and the other in the UK.
The board is looking into various allegations made against Jensen, some of which are similar to those made in the first four prior investigations that have all been dismissed: spreading misinformation, not being vaccinated, "inappropriately recommending against children wearing masks in school," politicizing public health, claiming the existence of data that masks "don't do the job," comparing COVID-19 vaccines to chemotherapy treatments, informing his "followers that hospitals and doctors are falsifying death certificates," promoting ivermectin for COVID-19, and "promoting the benefits of natural immunity."
Jensen, who has recovered from COVID-19, said in a WCCO Radio interview in March 2021 that he would not get the COVID-19 vaccine since he continued to have antibodies and the "science would not indicate that I should be vaccinated."
However, the CDC says that people five and older are recommended to get vaccinated regardless of whether they've recovered from COVID-19, the disease caused by the CCP (Chinese Communist Party) virus, also known as the novel coronavirus.
Political Attack
Jensen claimed that the board was being "abused by those with a political agenda" in investigating him for the fifth time regarding his public statements on COVID-19 rather than specific problems with the health care services provided to his patients.
Jensen, a Republican, is a former state senator who is running for the Governor of Minnesota.
"I've seen no clear evidence that you [the board] are being asked to adjudicate a situation whereby patient health care services provided by me have been problematic," Jensen said. "Collectively, you and I are being abused by those with a political agenda. Who would weaponize your agency for purposes outside the realm of your mission?"
People and organizations may submit complaints to the board, who then remain anonymous from the accused health care practitioner.
Martinez said that the board could not "confirm whether it may be conducting a complaint investigation [against Jensen] as complaint and investigative data are classified as nonpublic pursuant to the Minnesota Government Data Practices Act."
Jensen was first investigated by the board in early July 2020, after speaking out about the CDC's guideline (pdf) on how to fill out COVID-19 death certificates, which allowed physicians to state a death to be a "presumed" COVID-19 death, even if testing was not conducted to confirm it.
Two allegations were made against him: spreading misinformation about the "completion of death certificates on a news program" on April 7, 2020, and providing "reckless advice" in comparing COVID-19 with the flu.
In a Facebook post on July 28, 2020, Jensen said that the board of medical practice had completed its review of both sides and were dropping the complaints without taking further action against his license.
Yet, the board would continue to investigate complaints against Jensen two more times before the end of the first year of the pandemic for statements related to COVID-19.
A complaint was made to the board for the fourth time because Jensen had submitted "an affidavit requesting a temporary restraining order" before the vaccines were rolled out to adolescents aged 12 to 15 years, he wrote on Twitter on Aug. 8, 2021. In an attempt to prevent the expansion of the emergency authorized COVID-19 vaccines to children under 16 years old, several doctors and parents had filed a lawsuit against the U.S. Department of Health and Human Services in May 2021.
Similar to the results of the first investigation, the board dismissed the complaints against Jensen in each of the three following investigations. As confirmed by the board's public record for Jensen, no "corrective" or "disciplinary" actions have been taken on his medical license.