West Virginia Vet Finds Purple Heart Medal From WWII at Yard Sale, Tracks Down Owner, Returns It
A former military police officer was at a yard sale in Buckhannon earlier this summer when he came across a few items that left him feeling unsettled.
West Virginian Army veteran Joseph Fox, 49, saw a pair of military medals, a Purple Heart and Bronze Star, for sale on the table—a sight that didn't sit well with him.
He ended up buying both metals, not to keep them for himself but to somehow return them to their rightful owner.
"I thought, 'Man, I can't believe somebody's selling somebody's Purple Heart and Bronze Star, that's crazy.'" Joseph told The Epoch Times.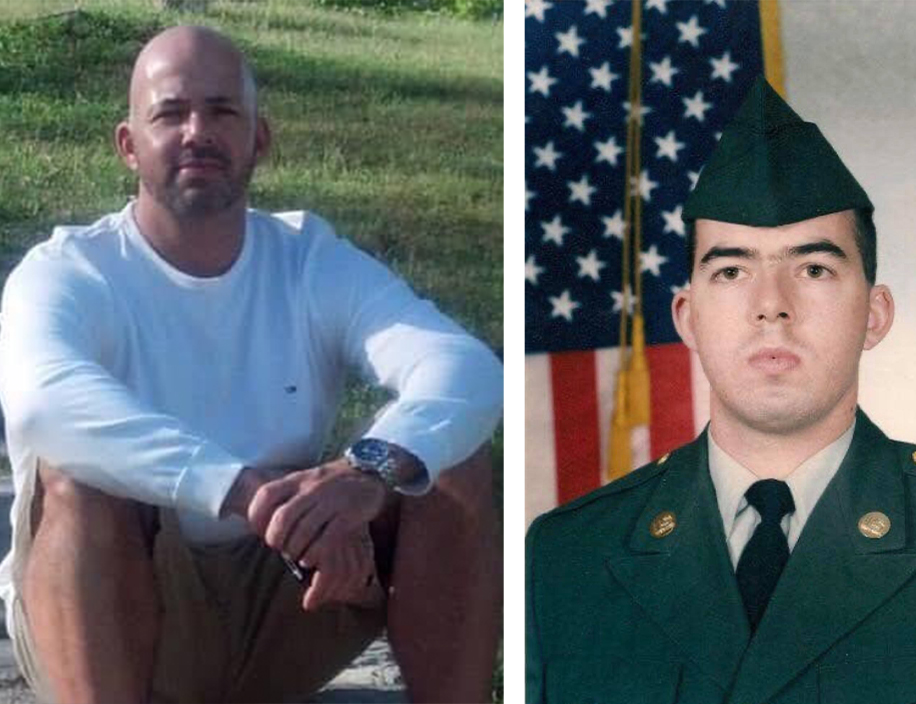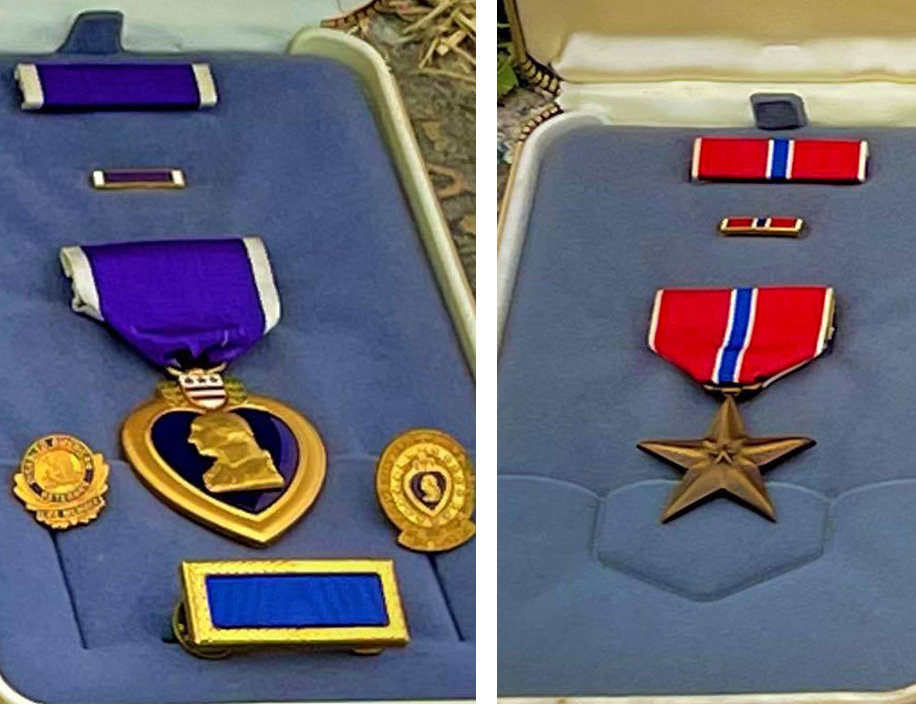 "So, I asked the guy, 'How much do you want for these?' I thought, 'I need to find out who the family is that these belong to,' because it just doesn't seem right somebody trying to sell somebody's earned medals."
Upon flipping the Purple Heart over, he saw a name engraved on the back: Pfc. Vaughn Cox. The same name was engraved on the back of the Bronze Star.
He purchased both medals and set about researching on Ancestry.com and Facebook in order to locate their rightful owner.
"I found the family and was waiting for them to contact me back," he said. Soon enough, he got in touch with Vaughn's nephew, Timothy Cox.
"They were extremely grateful," Joseph said.
He learned Vaughn had died in 1999, and his property had been foreclosed on and lost to the bank.
Joseph learned Vaughn had served in Europe and North Africa, in the 101st Airborne Division, during World War II. His deployment saw considerable action on the battlefield; in addition to fighting in the Battle of the Bulge, Cox participated in D-Day, and was shot several times parachuting into France. He was wounded by a German bayonet and left for dead for three days.
He was then taken to a German hospital, where he was shocked to hear his name called out and saw his brother in the same hospital.
Vaughn was awarded the Purple Heart for his sacrifices on the battlefield.
He was one of 11 siblings, 6 of whom also served during World War II—in both the European and Pacific Theaters.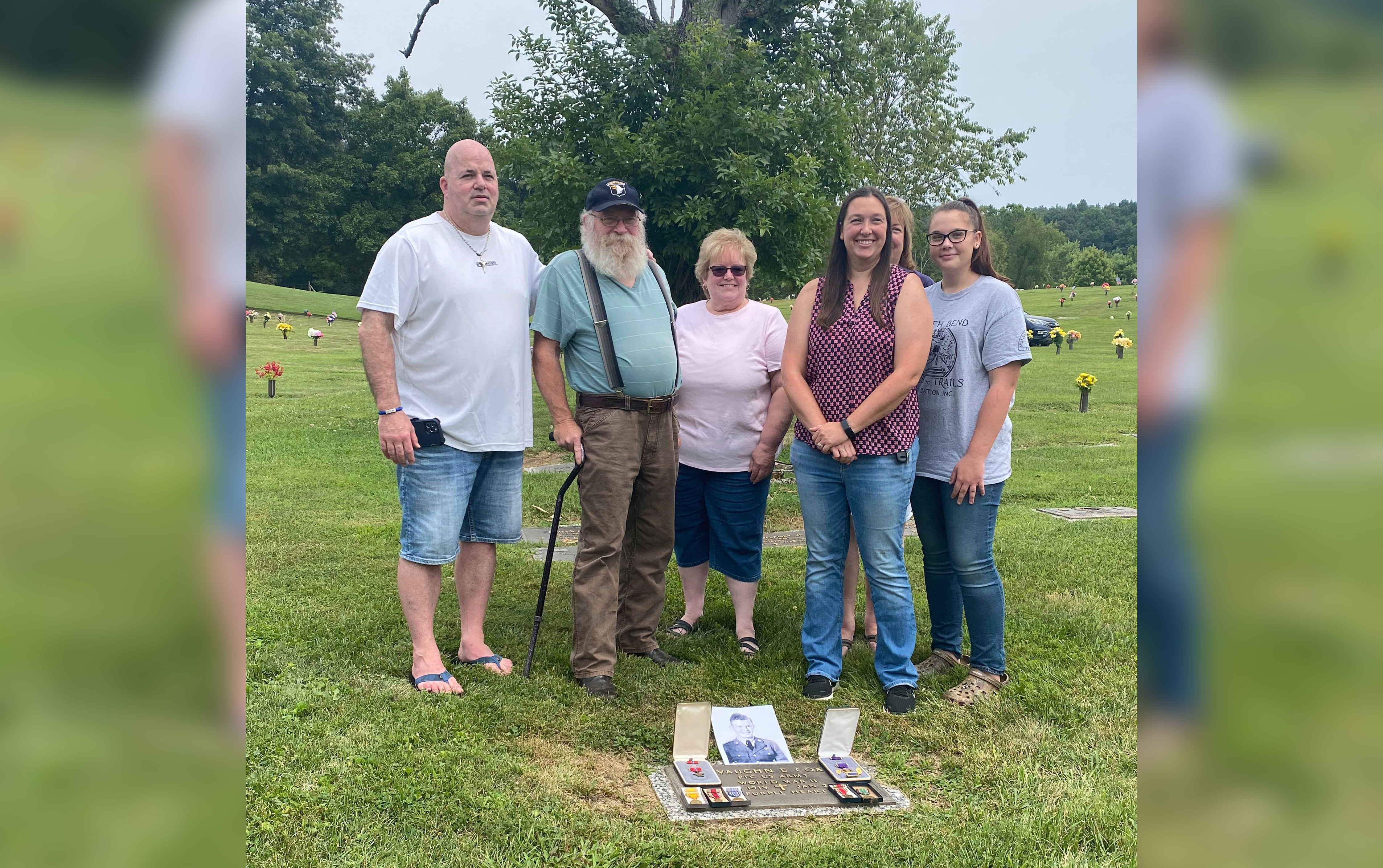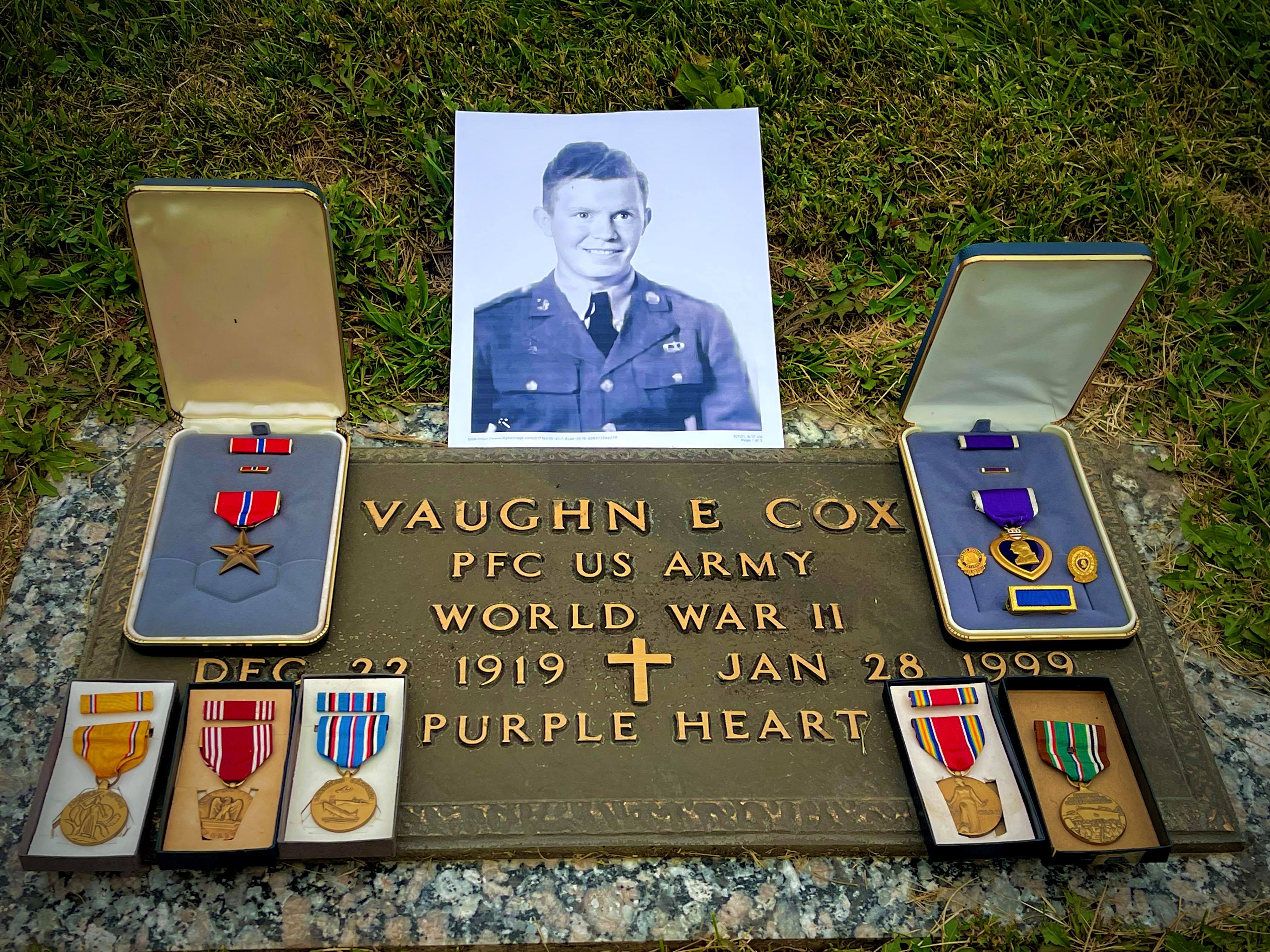 In early August, Joseph arranged to meet with Vaughn's nephew and niece at a cemetery in Harrison County. But first, he had to return to the antique seller, as he'd noticed there were more medals for sale—which were engraved with Cox's rank. Joseph presumed they must have also belonged to the fallen soldier and bought them as well.
On Aug. 7, Joseph met Vaughn's nephew and niece, Becky Cox, at the cemetery and handed the medals to them.
"It was a very emotional day," Joseph said. "[Timothy] was very close to his uncle growing up."
Fortuitously, August 7 happens to be Purple Heart Day. The medal was first established in 1782, and is awarded to U.S. service members wounded or killed serving their country.
Share your stories with us at emg.inspired@epochtimes.com, and continue to get your daily dose of inspiration by signing up for the Epoch Inspired newsletter at TheEpochTimes.com/newsletter