Bodycam Shows Deputy Giving Own Brand-New Boots to Young Serviceman Stranded on Road With No Shoes
A routine check for a sheriff's deputy turned into a stirring show of generosity—and gratitude—at a gas station in Chisago County, Minnesota.
In footage captured at the scene from an officer's bodycam, a young man in dire straits is seen at a Holiday service station, hitchhiking through Rush City.
He's heard telling a deputy who'd responded to a call that he's a servicemember, a former Marine, on his way home, in the direction of Iowa, passing through to Wyoming. The officer points out something that isn't right.
The man has no shoes.
"My boots gave up on me last night," he says in the video. He looks down, "I got my boot liners."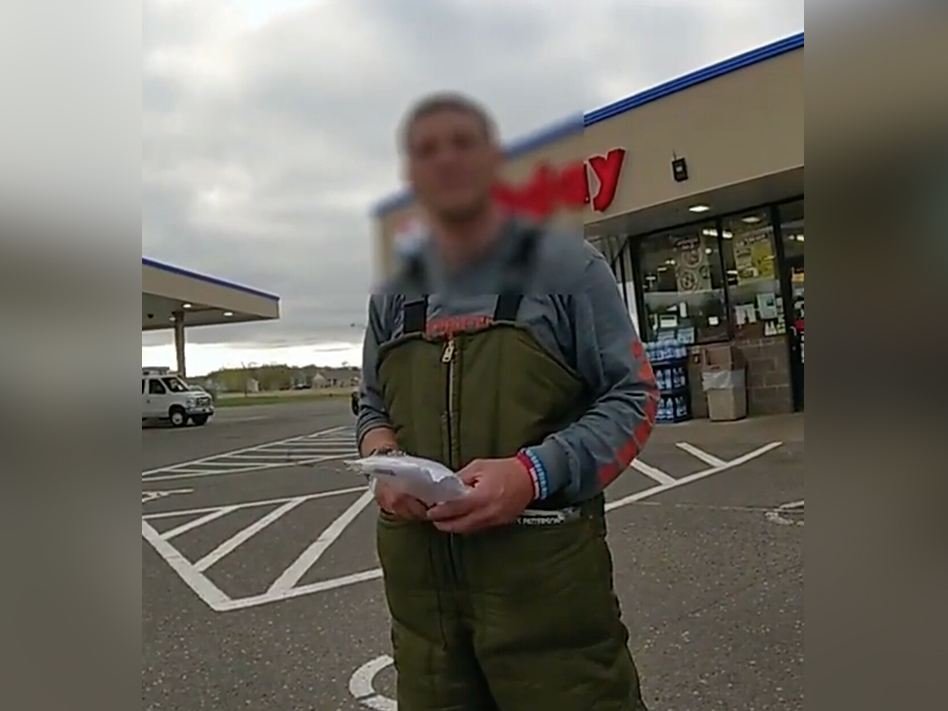 Soon, backup arrives.
Chief Deputy Justin Wood shows up and, upon inquiry from the other officer, learns that the young man wears a size-10 1/2.
Wood, who wears a size-11, disappears and comes back holding a pair of brand-new boots in his hand, which he hands to the young veteran in need.
They were his own new boots, top of the line, "part of my tactical gear that I keep in my trunk," he later told The Epoch Times. "And at the time, I didn't have a need for them at that moment."
Veteran responds graciously. "God bless, sir," he says. "Thank you kindly."
"He was extremely grateful," Wood later recounted.
After Wood wished him good luck and left the scene, the other officer saw to it the young man got food and water and brought him 40 miles south to Forest Lake, where he could, with luck, find a ride back to Cheyenne in Wyoming.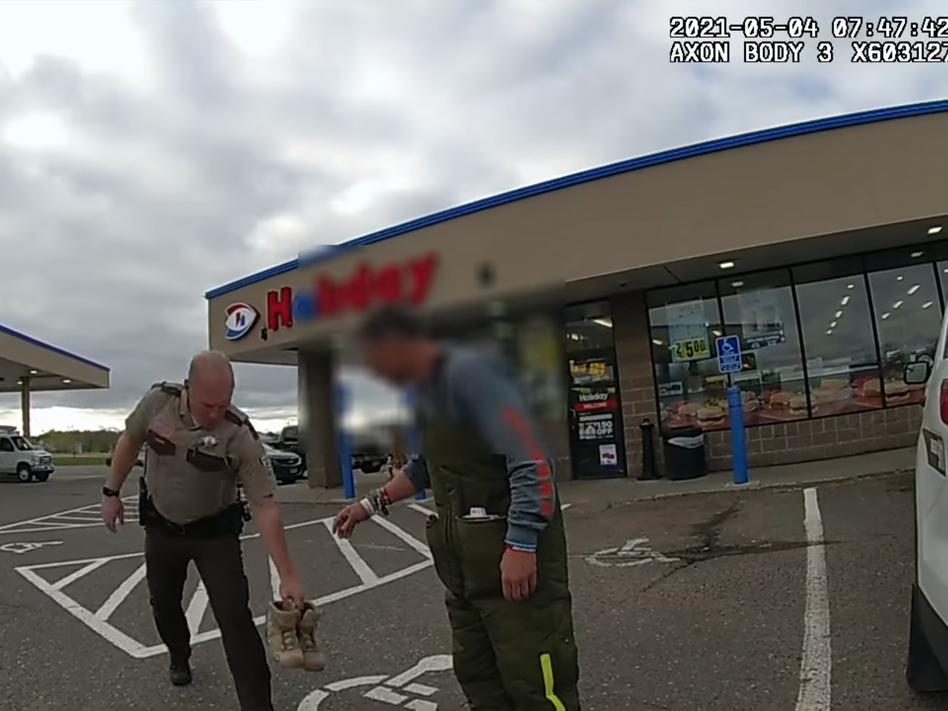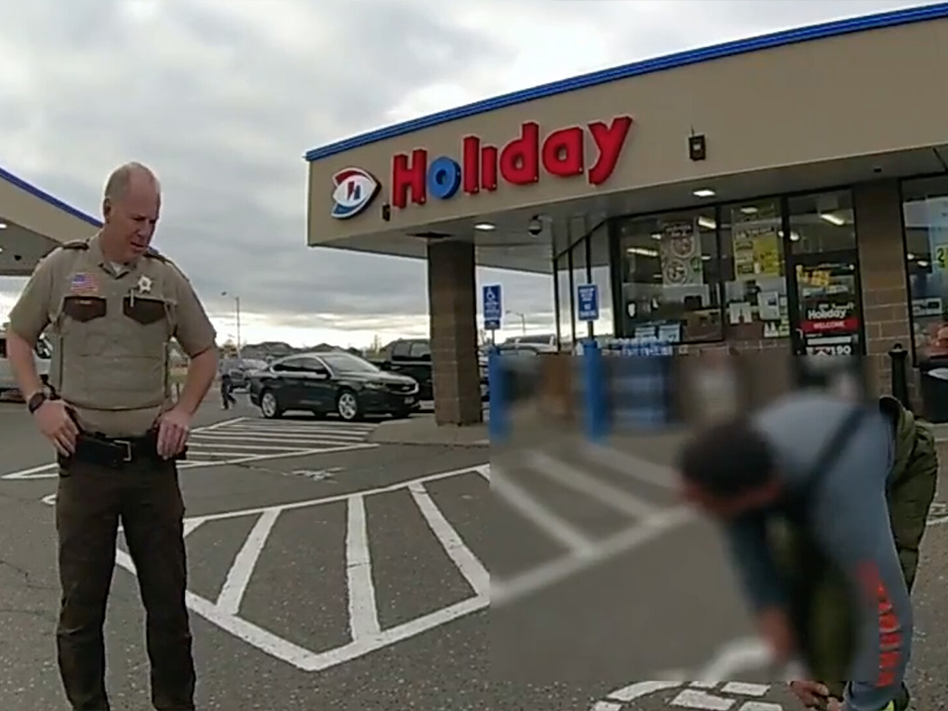 "We've had a tough run here, it's a tough go right now for us and we recognize that the public needs us more than ever," Wood told Fox News. "And we've never claimed to be perfect, but we want to have every positive interaction that we can with the public and try to do as much good as we can while we're out there."
The instance, which happened in May, was posted on the Chisago County Sheriff's Office's Facebook page on July 13, and it attracted plenty of praise for the chief deputy, who never expected it to go viral.
Speaking of helping our veterans, Wood told The Epoch Times, "They made the ultimate sacrifice for our country and our nation and we need to take care of those folks and do whatever we can for them. So, this was one opportunity to do that."
(Courtesy of Chisago County Sheriff's Office)
Share your stories with us at emg.inspired@epochtimes.com, and continue to get your daily dose of inspiration by signing up for the Epoch Inspired newsletter at TheEpochTimes.com/newsletter