Some Americans may be able to get two additional doses of messenger RNA-based COVID-19 vaccines, with the possibility of the primary series being expanded from two to three doses, Food and Drug Administration (FDA) scientists said Thursday.
Moderna has sought authorization for a third dose, or a booster, for its COVID-19 vaccine and the FDA was discussing the emergency use application with its vaccine advisory panel.
The FDA in August already cleared a Moderna booster, but only for certain people with weak immune systems.
Dr. Michael Kurilla, a panel member who works for the National Institutes of Health, wondered how a new emergency use authorization would interact with the one for immunocompromised, especially considering the new application is for a 50-microgram dose given six months after the primary series and the one already in place is for a 100 microgram dose given one month after the initial series.
In response, Sudhakar Agnihothram, an FDA official said the immunocompromised may get a third dose and later get another booster.
Dr. Peter Marks, another FDA official, said that the agency would make clearer when reissuing fact sheets about the boosters "the distinction between the third doses for the immunocompromised and the issue of a booster for an individual who has received three doses as a primary series."
That stoked fresh confusion, since the primary series for the Moderna and Pfizer shots is currently two jabs.
"You have changed the primary vaccination series then to a three dose?" Kurilla wondered.
"We have not changed it but we have allowed and permit this," Marks said. "If a third dose is desired based on the considerations of that individual, such as an individual who has been through  solid organ transplant, where there's good evidence that they often don't make a good immune response to two doses, that at the discretion of a provider, a third dose could be administered."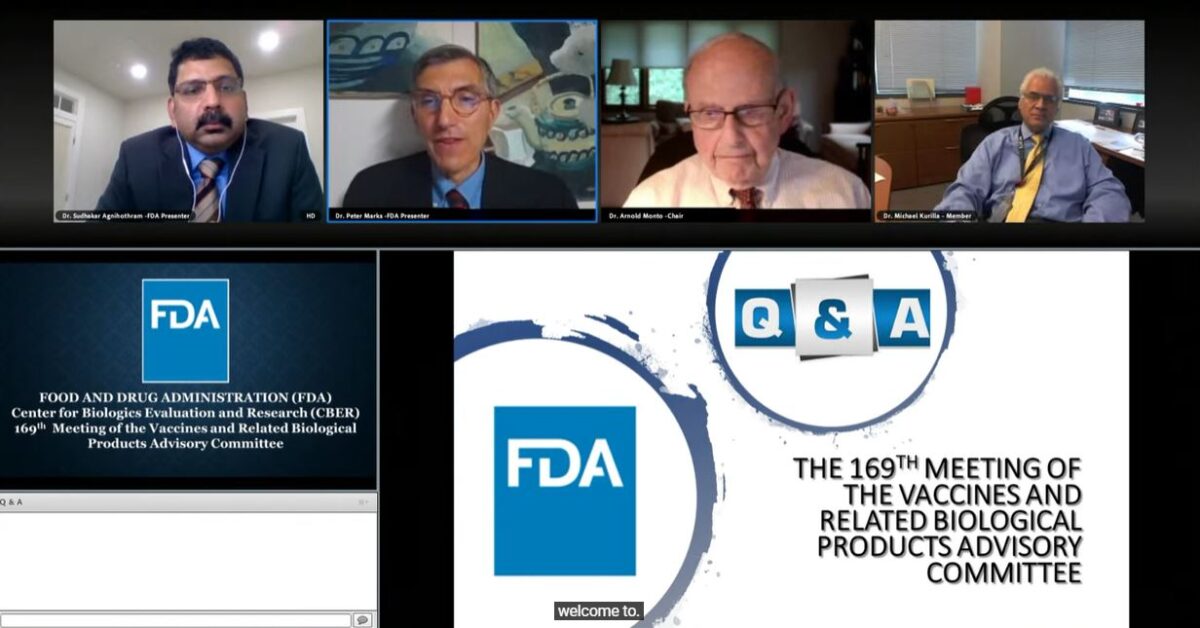 Kurilla asked to confirm that some people would be able to get four doses of a shot and Marks said he hoped the panel would discuss the matter later in the meeting.
"This is far enough in the future that I don't want to make a definitive statement here," he said.
"There's potential for a lot of confusion," Kurilla said.
The meeting moved on to other questions and panel members later heard from two Israeli scientists about the effectiveness of booster shots there. Israel was one of the first countries to greenlight boosters. The country primarily uses the Pfizer vaccine.
Some Israelis have been able to get four doses, but many are advised to get three at present.
The scientists said that the number of confirmed COVID-19 infections dropped after boosters began being administered in July, and that the number of adverse events following a third dose were smaller than the adverse events seen after a second dose.
COVID-19 is the disease caused by the CCP (Chinese Communist Party) virus.