The whole world has been keeping a close watch on the Chinese Communist Party's every move since the outbreak of the CCP virus, which has infected 3 million people and claimed more than 200,000 lives to date. However, at this time of the year, some 100 million people around the world are also remembering a far more positive global phenomenon that unfolded in China nearly three decades ago.
Twenty-eight years ago, China witnessed improvement in the public health status after the meditation practice of Falun Dafa (also known as Falun Gong) was introduced to the masses. Tens of millions were practicing Falun Dafa's five gentle moving exercises in the parks every day and had made its teachings of Truthfulness, Compassion, and Tolerance an integral part of their lives.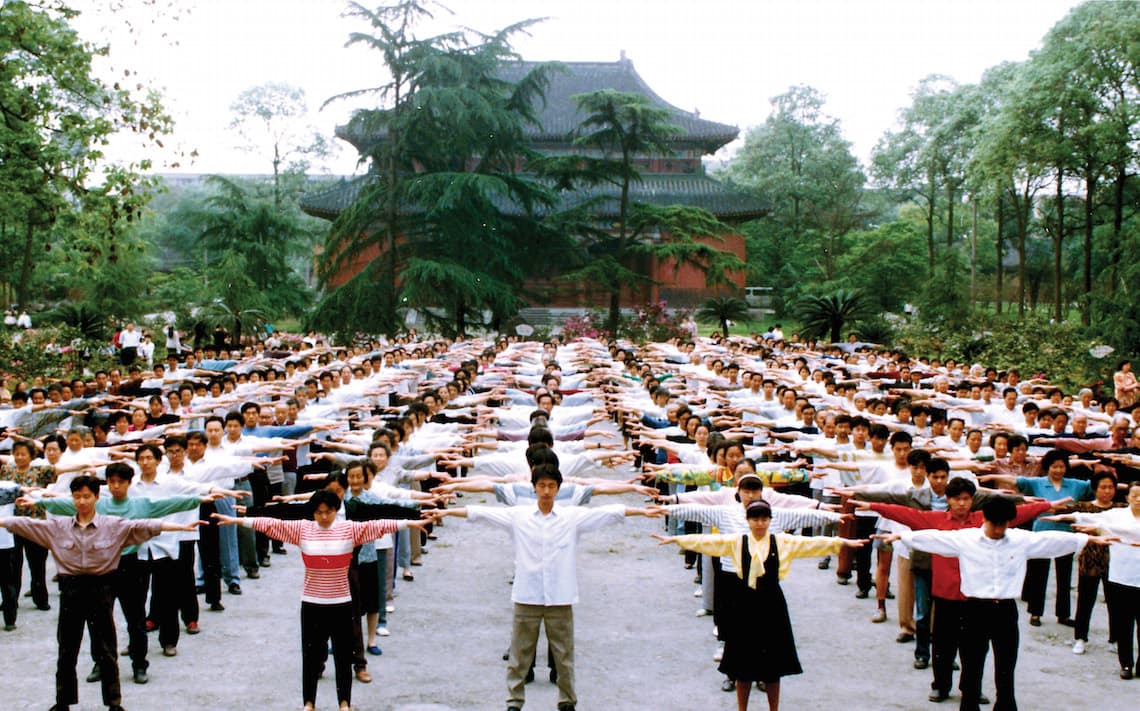 Mr. Li Hongzhi, the founder of Falun Dafa, introduced the practice to the public on May 13, 1992, in his native city of Changchun, northeast China. Owing to the much-acclaimed health benefits of this ancient meditation system, over 70 million people were practicing Falun Dafa in China by early 1999.
Today, this peaceful practice has spread by word of mouth to more than 100 countries and regions around the world and is practiced by over 100 million people.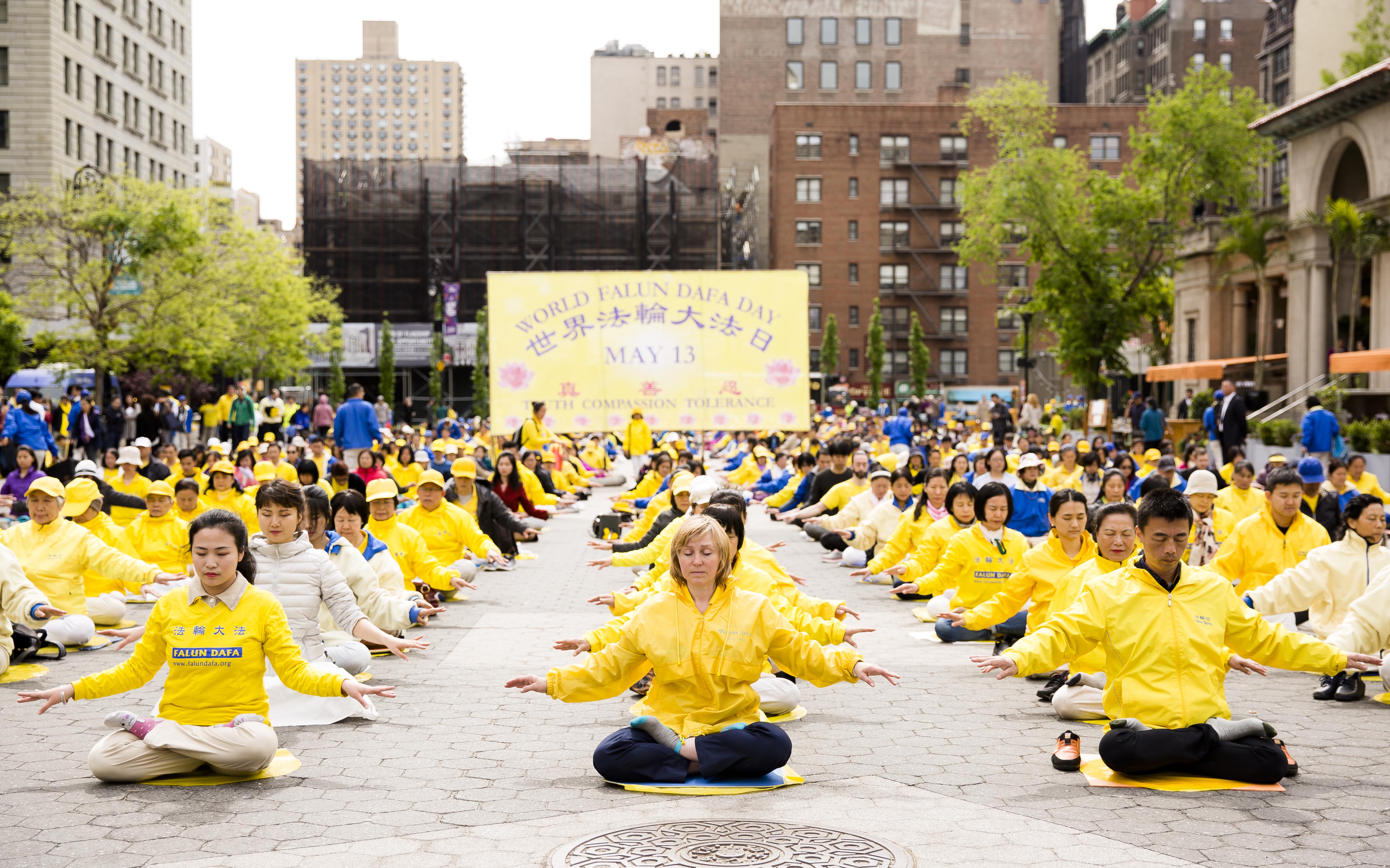 Millions of people who practice this traditional Chinese spiritual discipline come from all walks of life, possibly all professions, all economic and education status, and all ages. Falun Dafa's profound healing power—both spiritual and physical—has helped these people become better individuals and citizens, enabling them to serve their communities more effectively.
Practitioners say that the teachings of Falun Dafa can aid in mental well-being by making one calmer, directing one to exercise self-restraint, and guiding one to stop indulging in damaging thoughts, behaviors, and emotions. This empowers a person to let go of resentments or self-destructive sentiments and stop resorting to unhealthy comfort foods when they feel stressed or anxious.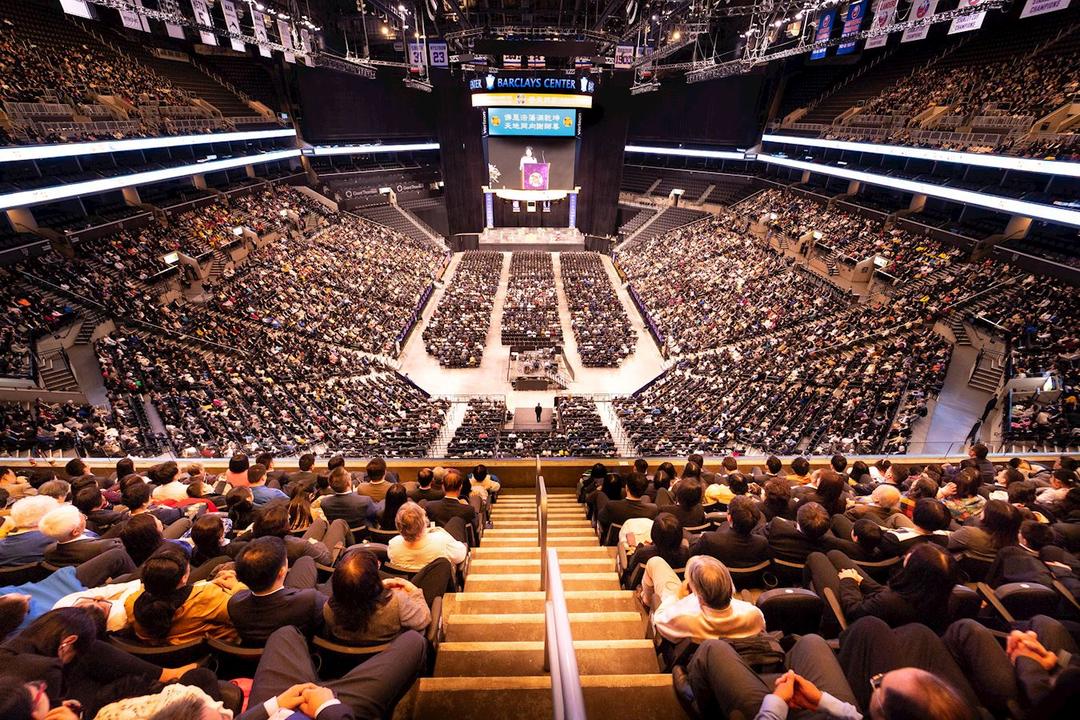 Official Recognition and Honor in China
In 1993, The People's Public Security News, the official newspaper of China's Ministry of Public Security, commended Mr. Li for "promoting the traditional crime-fighting virtues of the Chinese people, in safeguarding social order and security, and in promoting rectitude in society."
One official from China's National Sports Commission told U.S. News & World Report in 1999 that Falun Dafa "can save each person 1,000 yuan in annual medical fees" and "if 100 million people are practicing it, that's 100 billion yuan saved per year in medical fees."
The official's words were not without evidence. According to a survey conducted in September 1998 by the Chinese State Sports Bureau on 12,553 Falun Dafa adherents, the illness healing rate was found to be 77.5 percent, and another 20.4 percent reported improvement in their overall health. The survey showed that on average, each person had saved over 1,700 yuan (US$240) in medical bills every year, which added up to a yearly saving of more than 21 million yuan (US$2.96 million).
Another survey conducted in over five districts in Beijing on 14,199 practitioners showed that practicing Falun Dafa had helped the adherents to save 4.17 million yuan (US$588,000) a year in medical bills. Moreover, 96.5 percent of those surveyed also said they saw an improvement in their mental state. The survey found that the overall efficacy rate of Falun Dafa practice was 99.1 percent.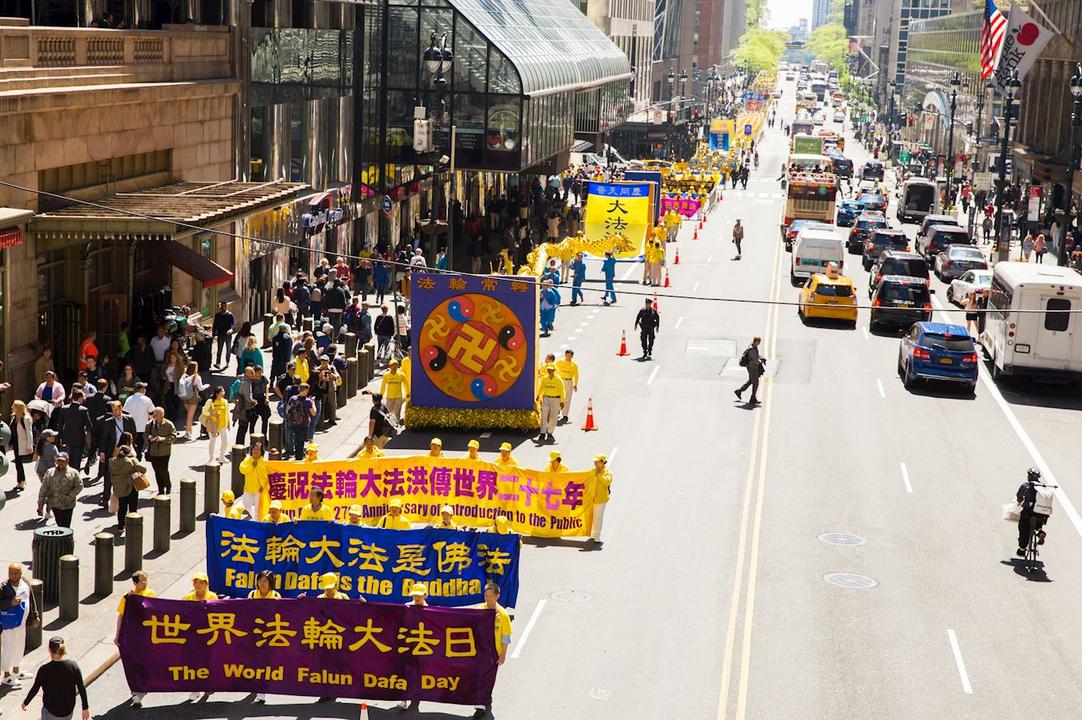 World Falun Dafa Day
Since the year 2000, Falun Dafa practitioners around the world have been celebrating May 13 as "World Falun Dafa Day" to show their gratitude to Mr. Li for his teachings and bringing physical well-being, joy, and peace to their daily lives. Activities to mark World Falun Dafa Day include parades, holding outdoor demonstrations of the exercises, and performing songs and dance.
Thousands of adherents from around the world usually come together in New York City to attend a three-day event that consists of a majestic parade, performing the practice's exercises outdoors, and a conference where adherents speak about their experiences of self-improvement. In 2019, there was an event in which an eye-catching 360-foot colorful character formation was done.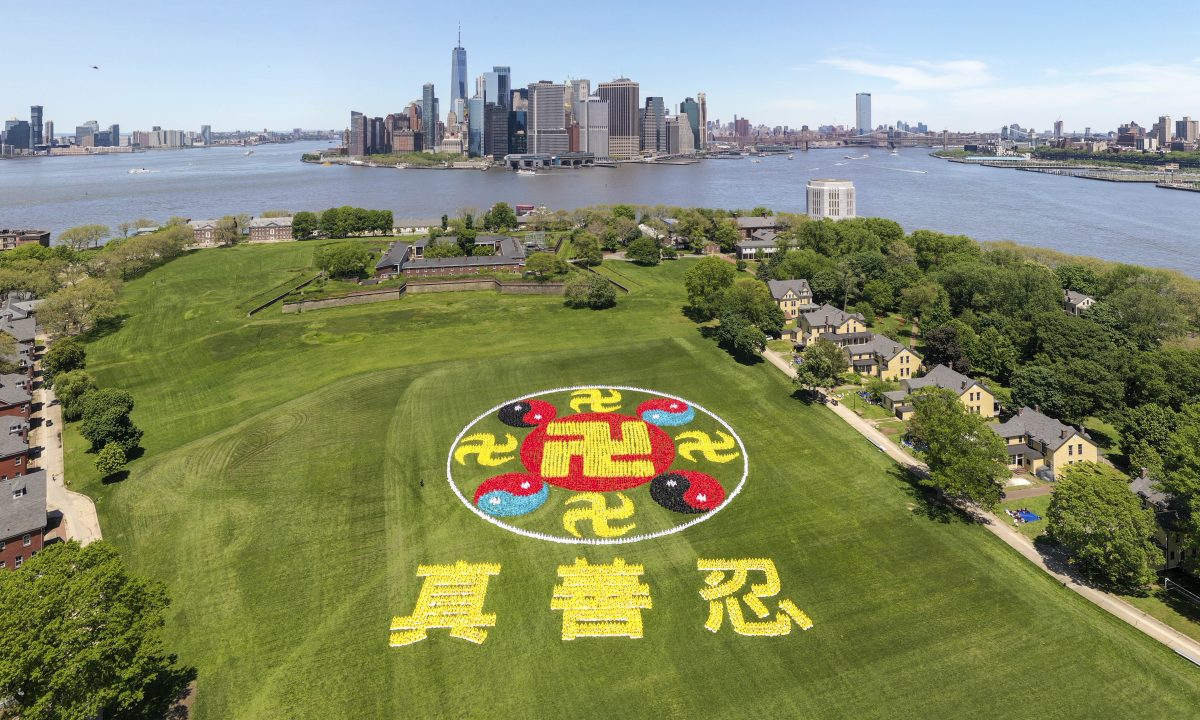 Joseph Gigliotti, a chiropractor who traveled from Ontario, Canada, to New York to attend the 2019 events, said practicing Falun Dafa has taught him to put himself in others' shoes. Using his older brother as an example, Gigliotti said that his brother often points out his faults, making him upset. But the word "tolerance" from the tenets of the practice has made him look at things differently.
"[My brother is] doing it because he wants me to succeed, even if he didn't say it in a nice way. At the end of the day, if you can see how people care about you, that's what matters," he said.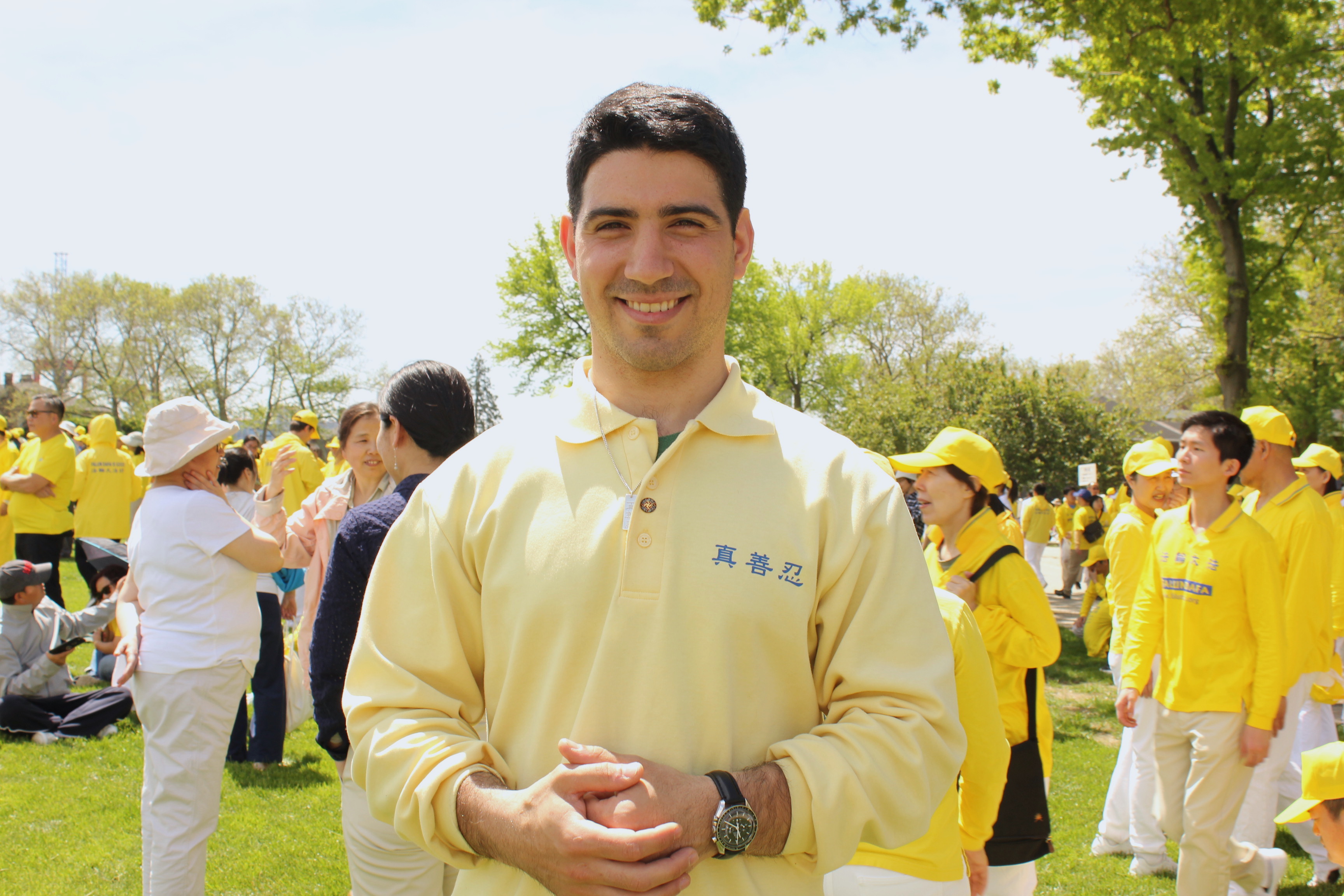 Falun Dafa practitioners in the United Kingdom and many parts of Europe, such as Italy, Germany, and France, held similar activities to commemorate the occasion. The practitioners in France celebrated with performances and outdoor demonstrations of Falun Dafa's exercises at the Trocadéro, which is located directly across the Eiffel Tower in Paris, in 2019.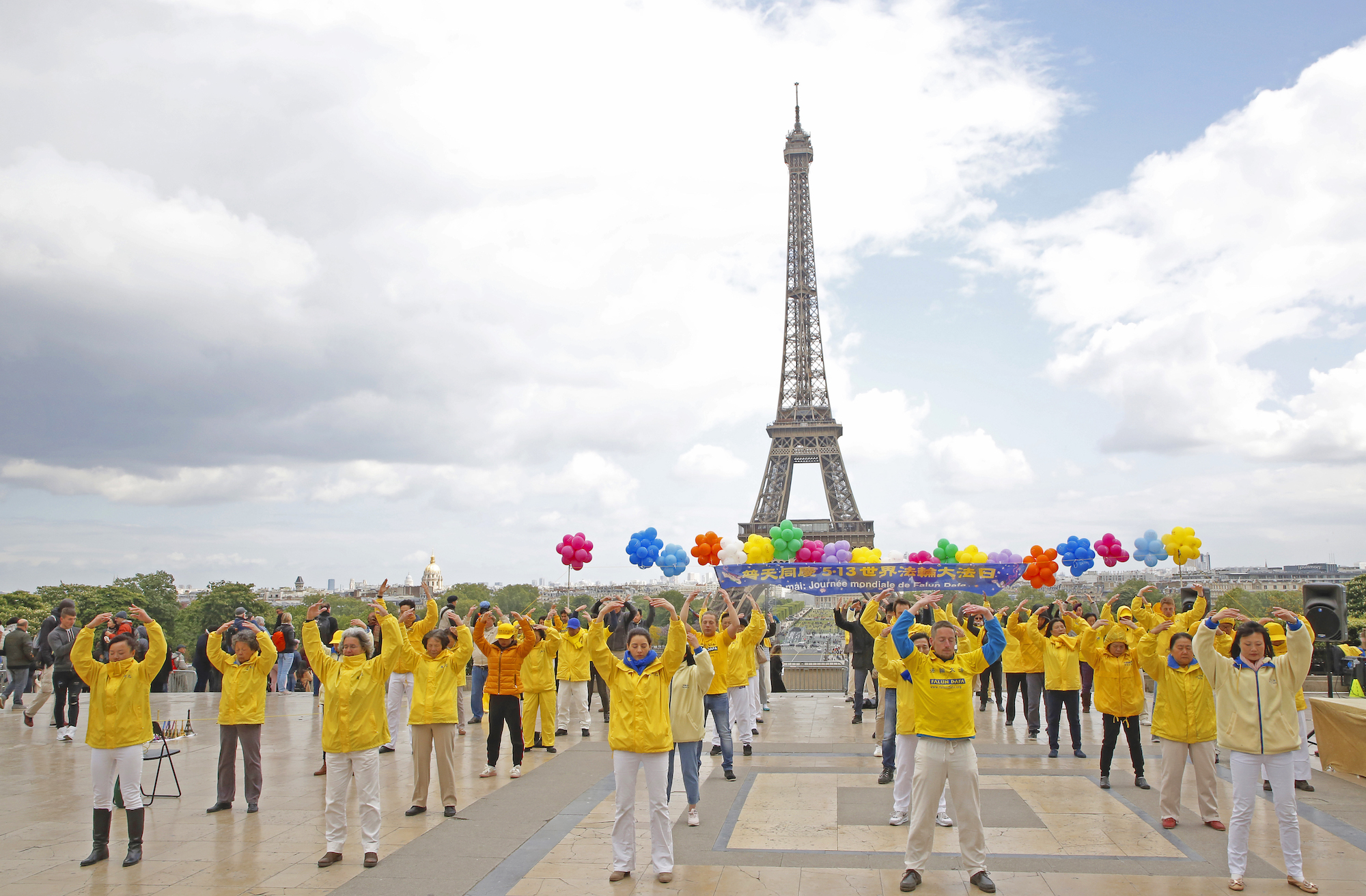 Vladia Nuidins, who works in the arts industry and took up the practice in 2016, told the Chinese edition of The Epoch Times that Falun Dafa has completely changed his life—he no longer indulged in eating and drinking, and found the meaning of life.
"I was able to think for others and help others. I understood that people live not just for themselves and to protect themselves, I live to become a better person. Dafa has also broadened my worldview and made me understand that as artists, what kind of information should I bring to people."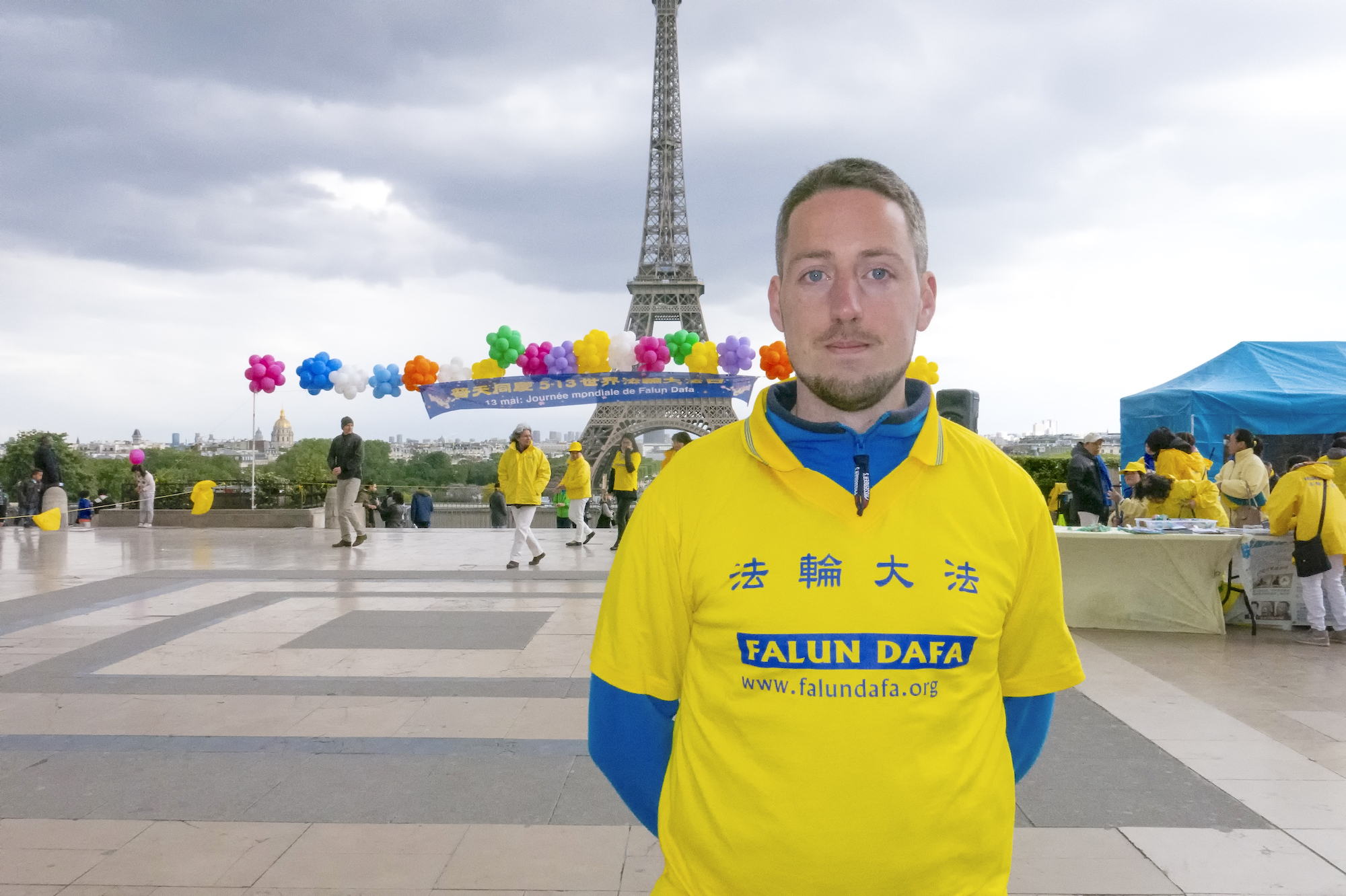 On the other side of the globe in countries such as South Korea, Hong Kong, Taiwan, and Australia, thousands of adherents held group meditation, parades, rallies, and performances to celebrate.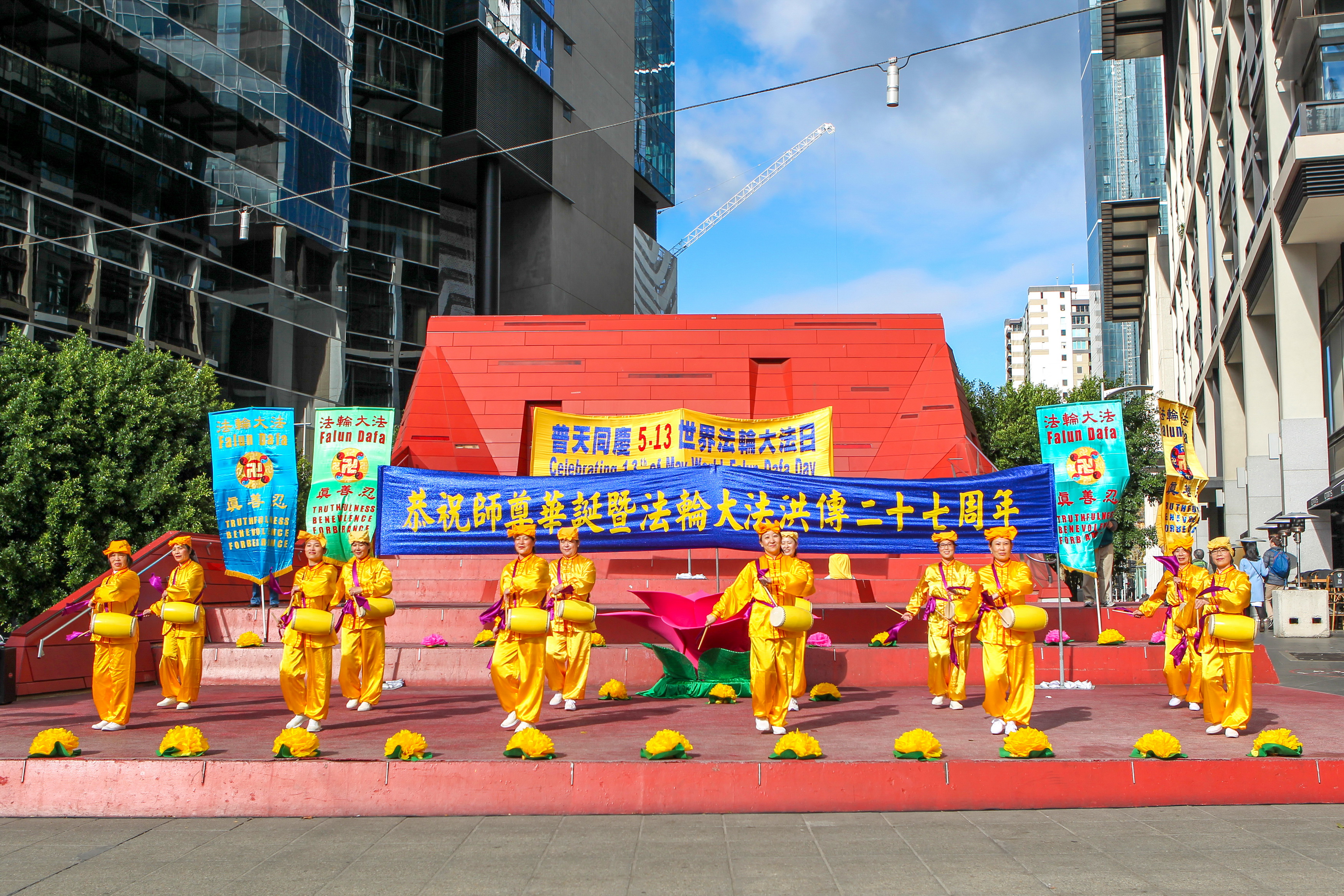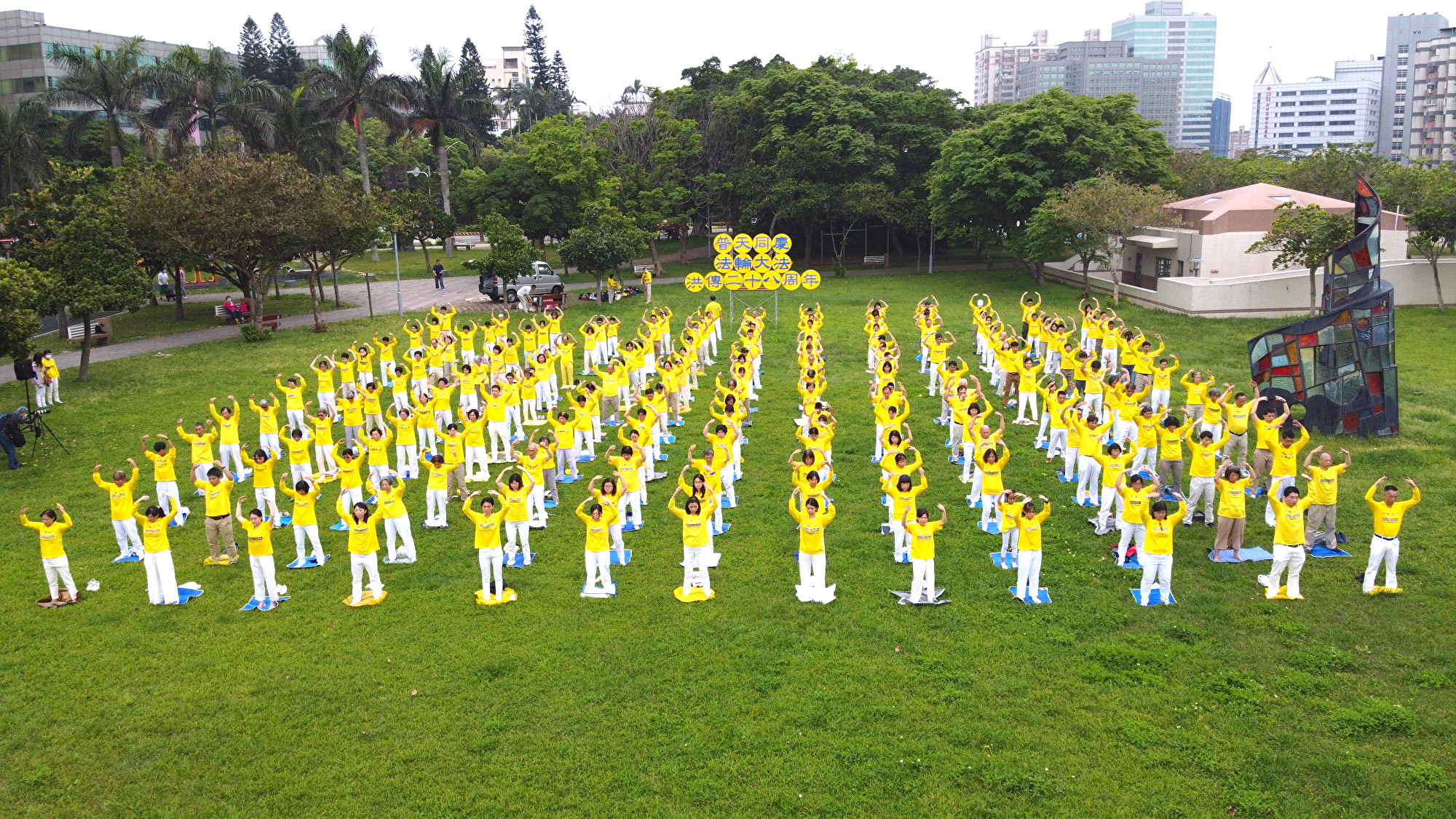 Lee Kang-ming, a South Korean in his 70s who had been working as a police officer for 30 years, suffered from liver cirrhosis owing to his habit of smoking and drinking to cope with his stressful job. However, his health improved significantly after he took up the practice in 2005. His doctor was even surprised by the change in his health.
The doctor told him that his liver and bone density were healthy "just like those of a person in his 30s," the Chinese edition of The Epoch Times reported.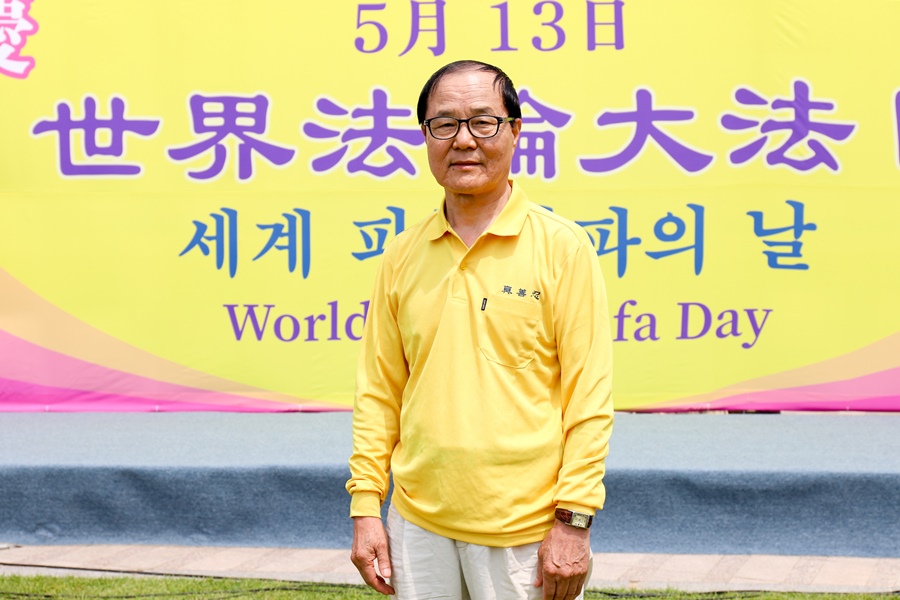 A Taiwanese practitioner had a similar experience after her co-worker introduced her to Falun Dafa. Dong Dailing used to suffer from severe eczema, and the intense itchiness often caused her sleepless nights; the condition also affected her work. She told the Chinese edition of The Epoch Times that she was able to sleep very soundly on the first night after learning the second set of Falun Dafa exercises.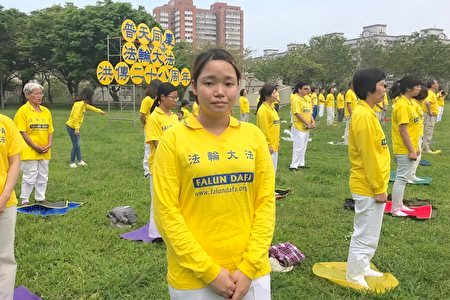 Brutal Persecution Campaign
Despite the fact that the communist regime had initially recognized and acknowledged the practice's immense health benefits, on July 20, 1999, the then-communist party leader, Jiang Zemin, launched a persecution campaign to eradicate this peaceful meditation practice that brought better health to millions of people. The practice was slandered by the Chinese state media, and tens of thousands of adherents were imprisoned and tortured. More than 4,000 adherents were confirmed to have died as a result of the persecution, though the real figure is expected to be much higher.
Recently, independent investigative reports have shown that the communist regime is harvesting organs from prisoners of conscience, with the majority being Falun Dafa adherents. Though the CCP said in 2015 that it would stop sourcing organs from executed prisoners and start depending on voluntary organ donation, experts who have been investigating this issue beg to differ.
Former Canadian Secretary of State (Asia-Pacific) David Kilgour, Nobel Peace Prize nominee Ethan Gutmann, and human rights lawyer David Matas released a report in 2016 that examines the organ-harvesting issues in China. Titled "Bloody Harvest/ The Slaughter: An Update," the report described how Falun Dafa practitioners were "frequently given blood tests and medical examinations while other prisoners (with the exception of Uyghurs, Tibetans, and certain House Christian groups who were also targeted) receive no such treatment."
The authors also estimated that the number of organs harvested per year ranged between 60,000 and 100,000, though Chinese authorities claimed that 10,000 organ transplantations took place a year.
According to a 160-page report released in March 2020 by China Tribunal, an independent people's tribunal based in London, the CCP continues to kill and sell the organs from prisoners of conscience for profit. The report also includes hundreds of pages of witness testimonies and submissions.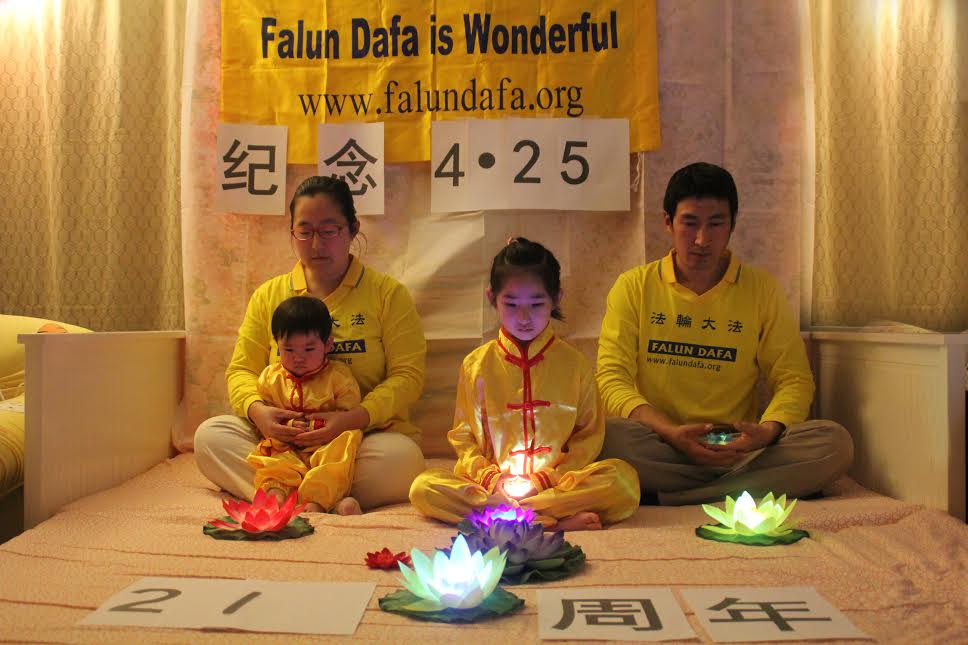 This year, amid the spreading crisis of the CCP (Chinese Communist Party) virus, commonly known as the novel coronavirus, Falun Dafa practitioners held a virtual candlelight vigil on April 23 to commemorate the 21st anniversary of the April 25, 1999, event—a historic incident when some 10,000 adherents went to Beijing to appeal to the central government for an environment to freely practice their faith.
Though the celebrations of World Falun Dafa Day in many countries are marred by the pandemic this year, millions of practitioners worldwide will continue to remember the meditation practice that transformed their lives for the better.
Watch the introductory video on Falun Dafa below: