London entrepreneur Tim Cooper, who ran several corporate marketing businesses and was a bit of golf addict, collapsed of a seizure one evening in 2018 while walking home after a game, having missed his Uber ride.
The 57-year-old from Sutton was rushed to Kingston Hospital where he and his wife, Kashmir, received his devastating diagnosis: he had two large brain tumors that had fused together inside his frontal lobe.
Later, Tim recounted how in late October 2018 he'd been having headaches chronically, which he'd been controlling with sleep and medicine. But the pain persisted.
Doctors told him that the tumors had probably been growing for 5 to 10 years without him knowing. These growths were causing the headaches.
"When I was diagnosed with the tumors, I had no prior knowledge about them," he told The Epoch Times. "There are various symptoms that I understand are related to tumors now, that I did suffer, but I didn't relate them to being there, being a problem."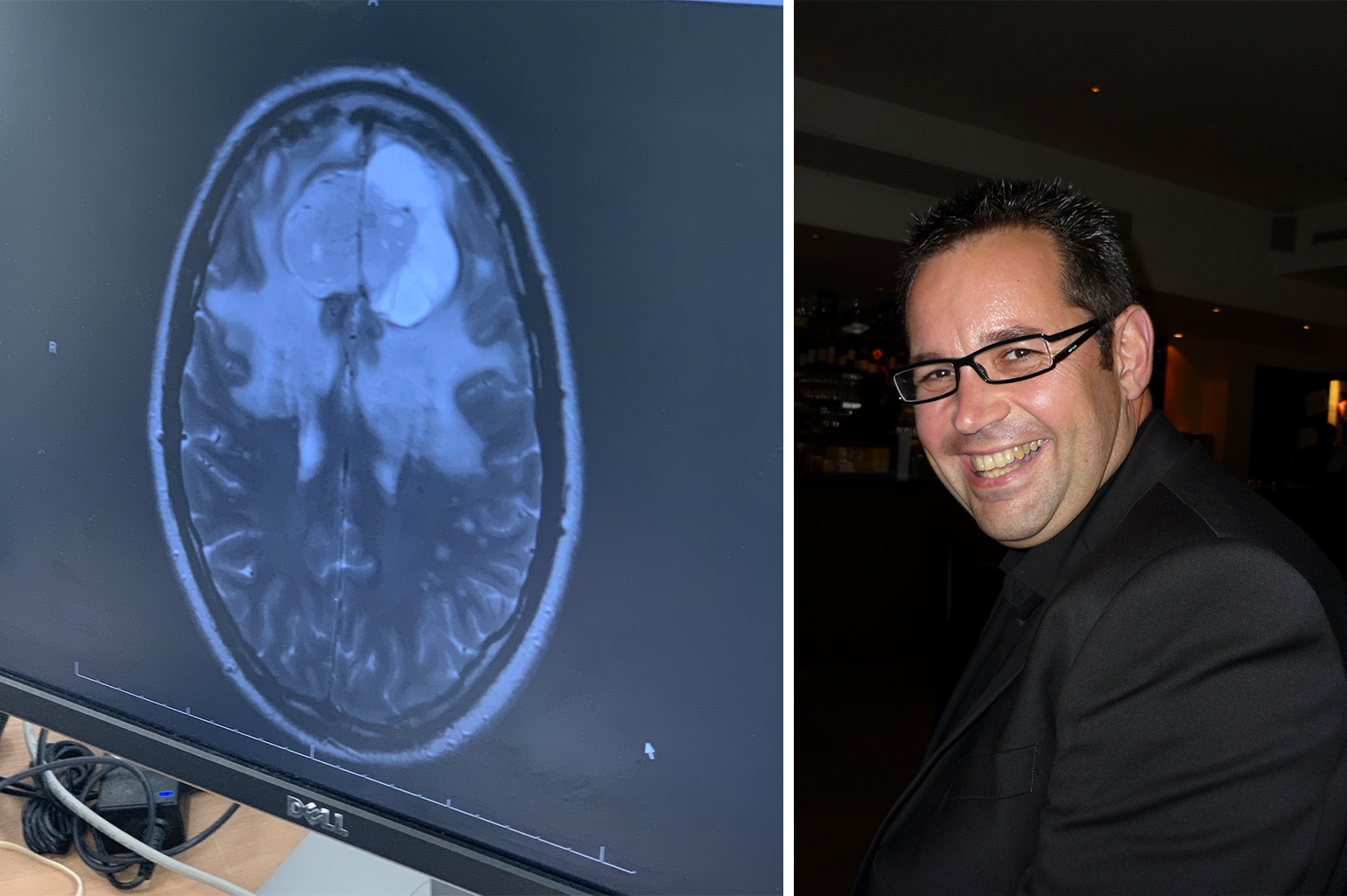 There was no choice but to operate, he shared, as "the size of the two tumors together were roughly seven by seven-and-a-half centimeters."
He and Kashmir faced a dreaded prospect: brain surgery. On the night of Nov. 19, 2018, he entered St. George's hospital for the operation.
"My wife said to me that night, '[What] I want you to do is to remember who I am,'" Tim recounted. "'Firstly, come through the operation, remember who I am, and tell me you still love me.' Because the challenge with frontal lobe tumors is it changes you, it can change your character."
"I felt really frightened and scared," Kashmir told the newspaper. "My inner sense kept telling me that things were more serious than we could anticipate or imagine. I was praying silently."
Neither were sure he'd remember her or be the same person.
Tim shared his worries: "Will I survive the operation? Will there be complications? You hear of many stories where people die in theater just because the surgery just got too complicated."
Thankfully, he survived. He told his wife the things she wanted him to.
He also asked his surgeon how much of his brain they removed. "That's a very interesting question; I don't think I've ever been asked that before," the doctor responded. "We don't actually measure how much you take away."
Miraculously, Tim walked out of St. Georges unaided after nine days, tumor free, but his trials were far from over.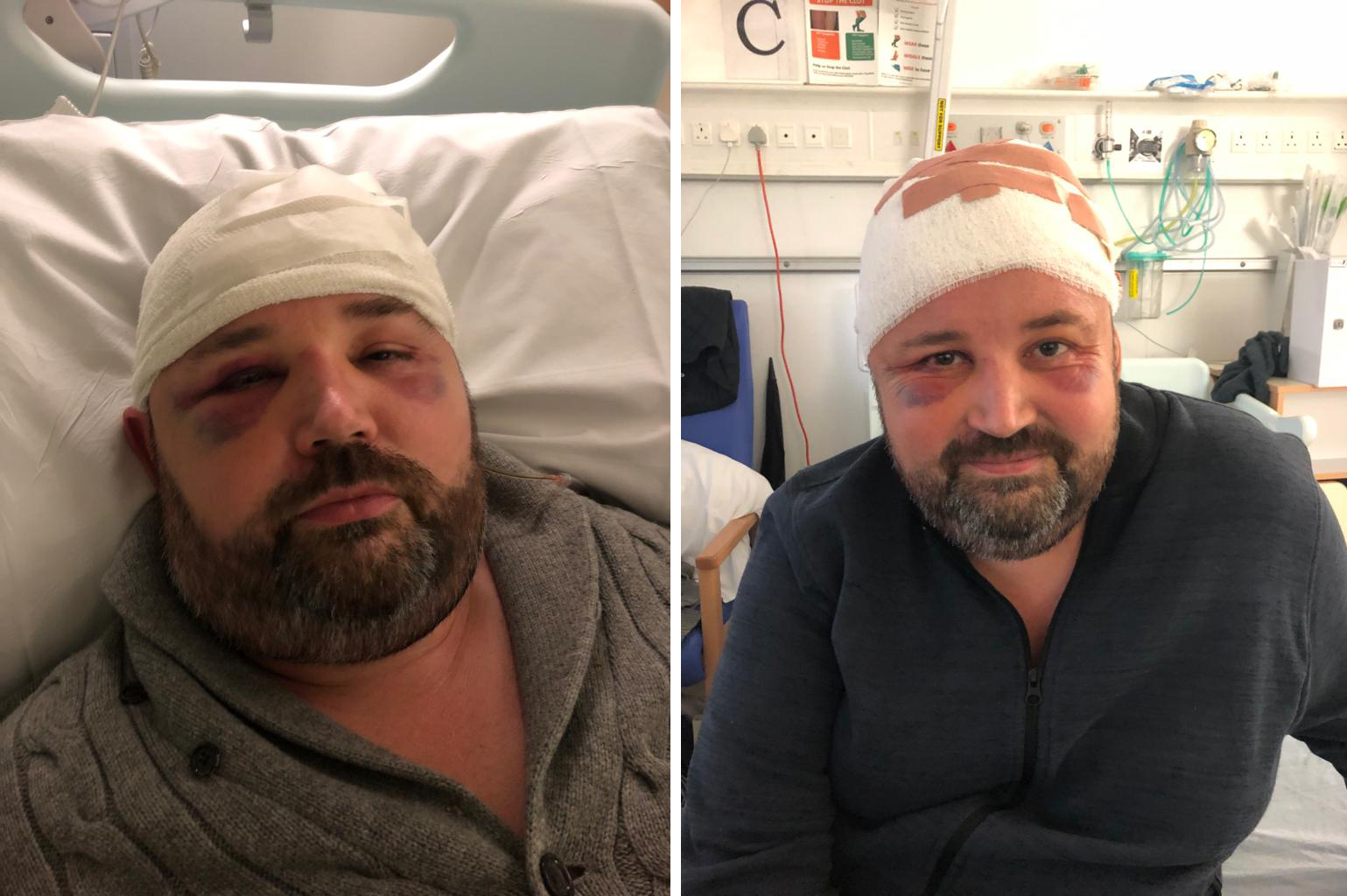 Entering spring of 2019, his behavior started shifting. Tim shared that he's a Libra, which makes him "balanced," but he became "aggressive" and developed "a temper."
"I don't get angry, particularly, very often at all, but I had a temper," he said. "I was swearing a lot. My wife thought I'd somehow contracted Tourette's."
Tim suffered from psychosis induced by his brain incisions, which were amplified by medication meant to help heal his brain. His actions aggravated his relationship with Kashmir, which was even more awful to him than the physical pain.
"The emotional pain of the psychosis is just the fact that [I'm] not really in control of my actions and the harm I was doing to others," he explained, "which ultimately I apologize for, but there has to be a form of understanding that, when you're in that state, you're not operating on a normal basis — none of it was deliberate."
He wound up in a mental hospital but returned to St. George's and was eventually administered new medication that slowed down his brain activity. He began to get well. Kashmir learned a deeper meaning of kindness.
"As someone who spent the majority of my life with my heart closed, in a safe place, the entire incident smashed my heart open," she shared. "It was one of the biggest blessings of the whole situation.
"Tim is my soul mate and I believed we would come through and still be together — even in the darkest moments of despair."
He was on the mend physically, and getting in a good place emotionally. The pain in his head persisted, but his surgeon said this was his nerves "knitting" back together.
"So actually, the pain is okay," Tim said. "The neural pathways have to reconnect, so the pain, then, I'd see more as a positive pain."
Meanwhile, the year 2020 was "a positive year" for Tim. He was being discharged by his carers and weaned off medication, steadily doing well.
Today, he's leading an intentionally healthier lifestyle and avoiding the stresses of his past life.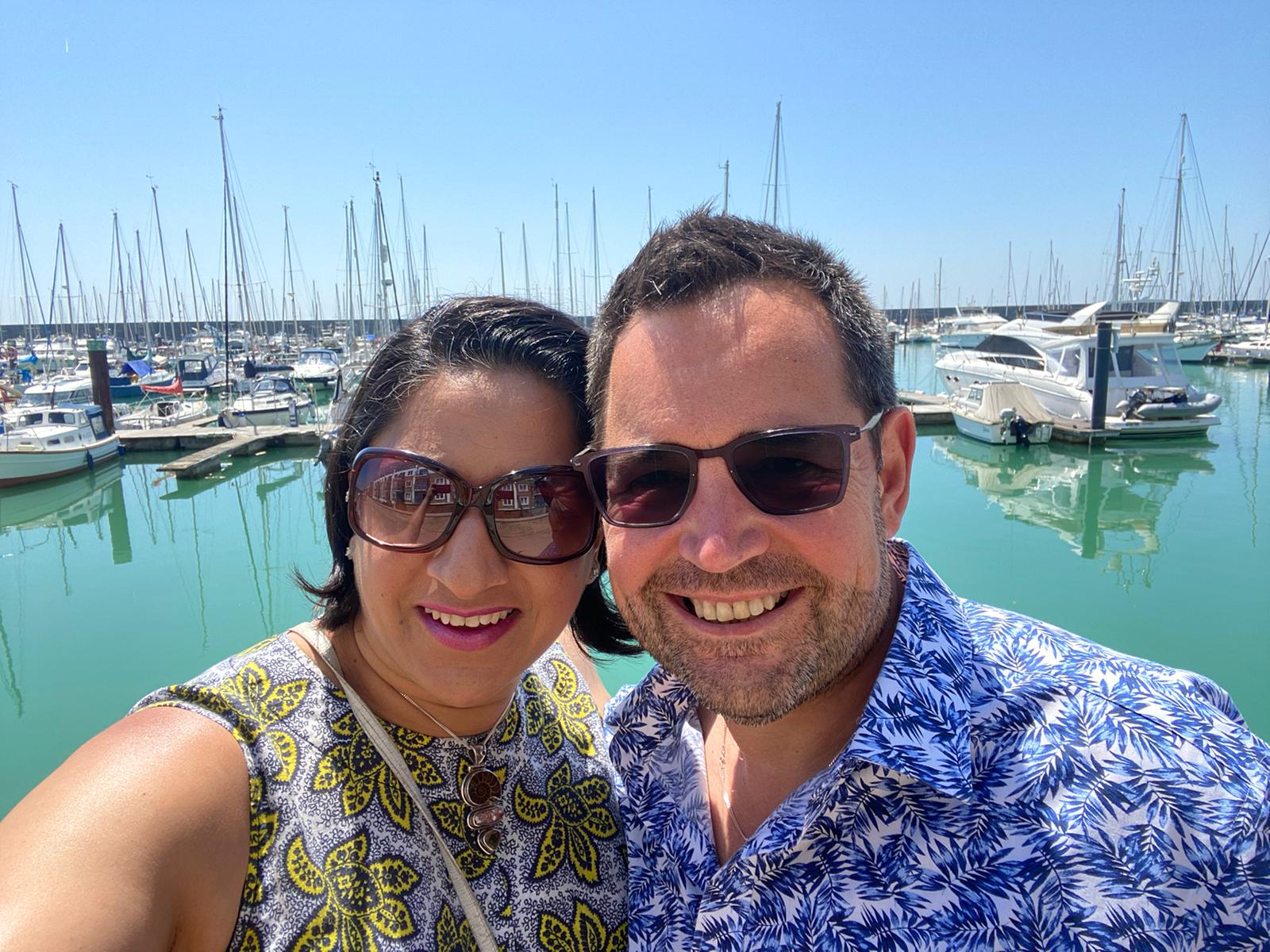 "I make many more conscious choices about how I run my life," he said. "And that's important to me. Whether my friends understand it or not, that's not my problem; I have to do what's right for me.
"I still enjoy my golf, I don't play as much as I used to, as I used to be a bit addicted."
He attributes his recovery to a positive attitude, and also faith.
Tim doesn't identify as "religious," but said he's "spiritual."
"I believe in the spiritualism of the universe," he said. "And my sense of spirit throughout my life has always pushed me forward."
Now, offering hope to others facing similar hurdles, collaborating with Story Terrace, Tim wrote his biography, "The Stone in my Head," retelling his struggles — of brain cancer, surgery, the pains he and his wife endured — and his unexpected and extraordinary comeback.
"One of the things I talk about in the book is how Kashmir had to bear the brunt of all of this," he said.
"My surgeon called me a walking miracle," he added. "He didn't tell me that it was going to be as tough as it was at the beginning, because I don't think anybody does tell you how difficult it's going to be; you just survive it as you go through.
"But it was certainly a very hard journey to come out. And for me to be as well as I am today, physically, mentally, is a miracle in itself, because there's so many people that don't survive, and then don't recover full capacity."
As he says in his book, his motto throughout has been "onwards and upwards," which has carried through and now on into his future.
Share your stories with us at emg.inspired@epochtimes.com, and continue to get your daily dose of inspiration by signing up for the Inspired newsletter at TheEpochTimes.com/newsletter