A man's massive brain tumor was discovered after he had difficulty seeing the TV, according to reports.
Harry Mockett, a musician, told South West News Service (SWNS) that he noticed his vision going downhill when he was having difficulty reading the text during the game show, "Who Wants to Be a Millionaire?"
The 21-year-old man went to an eye doctor to give him glasses. After a week, he saw no improvement, and his vision stayed blurry.
An eye doctor then spotted a mass behind his eye, telling him to go seek medical attention, according to the report.
"I had no other symptoms other than my vision seeming to get blurrier, and I thought I just needed glasses — I had no idea I had a brain tumor," Mockett, who is from the United Kingdom, said.
Doctors' tests revealed that he had craniopharyngioma and told him golf-ball-sized tumor was pushing against his optic nerve, causing the blurred vision. He didn't have other telltale signs of a brain tumor, which include memory and sleep problems, nausea and vomiting, or drowsiness.

"I had loads of assessments done at the hospital over the next week, and they booked me in for an MRI scan, but I didn't think too much of it. I really thought I was absolutely fine, I felt perfectly healthy—I even went out to a gig with my mates two days before the MRI scan," he explained.
According to Brain Tumor Research, he was "diagnosed with a craniopharyngioma brain tumor for which he underwent urgent surgery—the tumor was already the size of a golf ball and any further growth could have left him blind or even killed him."
The tumor caused irreversible damage to his pituitary gland, and Mockett also contracted meningitis from the surgery, according to the Northhampton Chronicle.
"Over the next seven weeks, I had several operations to treat the complications of my surgery, and then I had two months of proton beam therapy in Essen, Germany. After the treatment had finished, I was thrilled to hear that all of the remaining tumor cells had been removed. Gradually, I felt stronger, and it was a relief to my friends and family when I started playing the guitar again," he said.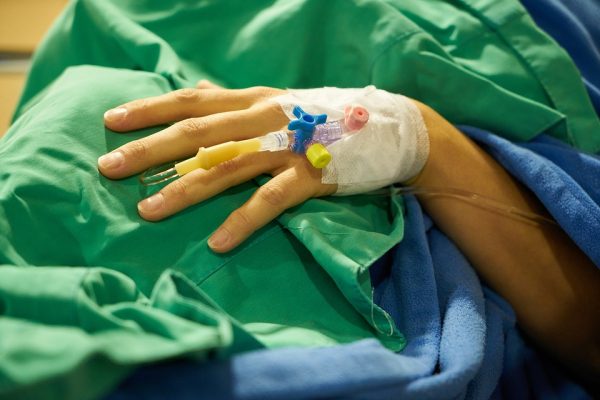 The SWNS report said he underwent a 6-hour-long surgical procedure that removed about 98 percent of the tumor in his brain.
He received proton beam therapy at a facility in Germany, the website said, adding that he is recovering and released music since then.
"It all happened so fast—one day I was chilling at home, the next they were rushing me into surgery to save my life," he told SWNS. "It feels good to take back control of my life after this hellish year, and I'm looking forward to a more positive future after battling and beating a brain tumor."