I grew up in a town of fewer than 20,000 people, surrounded by dairy farms, a real heartland sort of place in the heart of Wisconsin. The simple life: not quite Lake Wobegon, but close. 
Back in high school, when homecoming or prom season rolled around, we wanted to impress our dates, which meant ironed shirts, ties that were (hopefully) not clip-ons, and suits we'd otherwise don for weddings and funerals. After delicately trying not to stab our dates with corsage pins under the squinting eyes of their fathers, we drove our parents' cars to be initiated into hosting—and paying for—a fancy dinner. In a town of greasy spoons and fast food, we had one choice: the Casa Loma, a supper club.
Don't let the "club" mislead you; no one was putting on airs here. We took our cultural anomaly as the norm, but the supper club is truly a Midwestern thing: A restaurant as social gathering place in rural communities. Fancy eating tempered by farm-country humility. "Fine Dining" or "Food & Cocktails" written in neon like a tavern sign.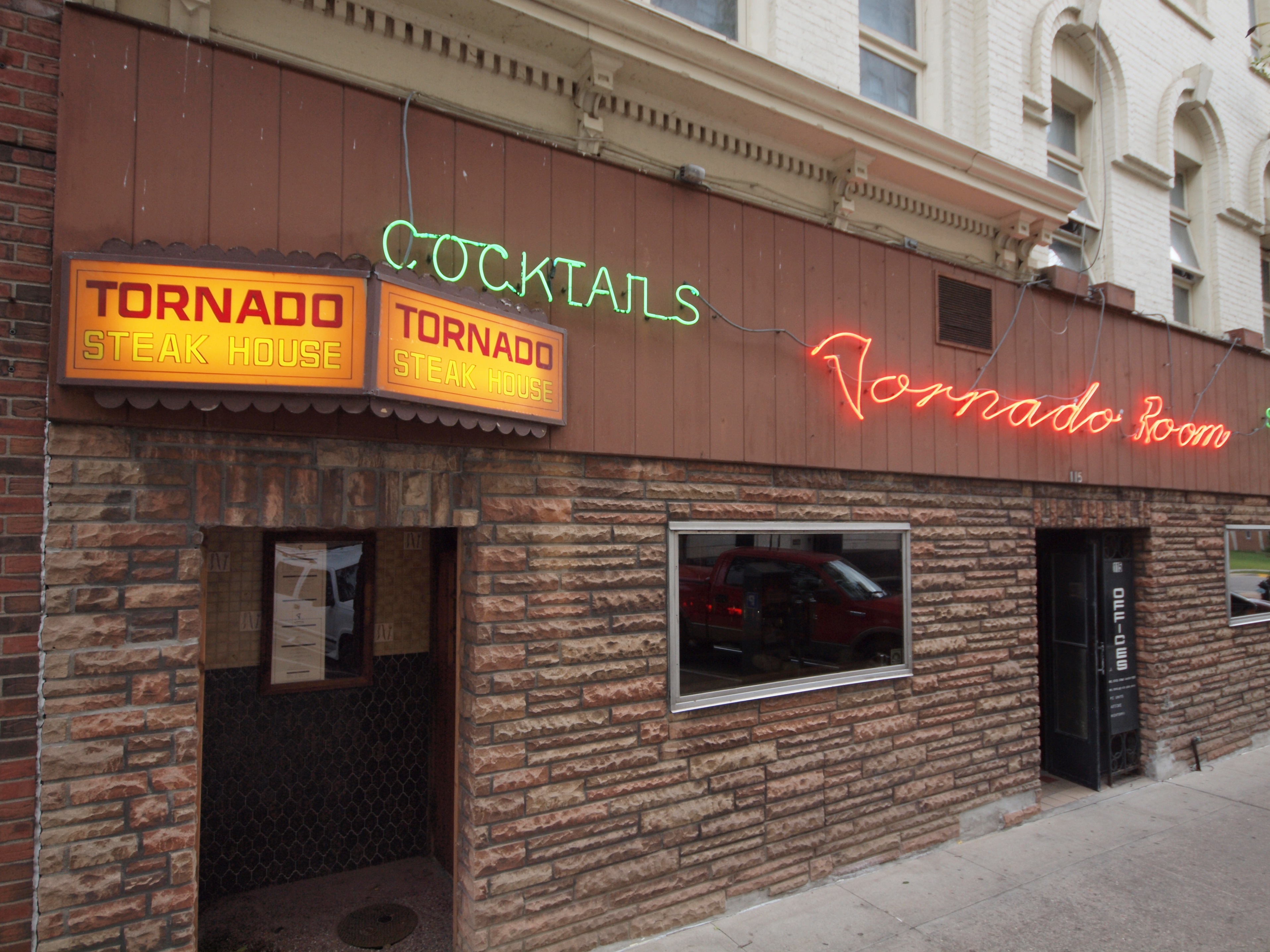 Unlike the country club, you didn't have to be a member, but you were expected to put on your Sunday best. Even the name "supper" rings rural. We didn't eat lunch at noon and dinner in the evening. It was "dinner" at mid-day and, by gosh, "supper" just before the sun went down. 
The supper club's natural habitat remains the upper Midwest, especially Wisconsin. So it may surprise some that the Wisconsin Historical Society records the first one being founded in the 1930s in … Beverly Hills, California? Wisconsinites take comfort in the fact that the founder, Lawrence Frank, hailed from Milwaukee, Wisconsin. 
At any rate, the spark from the West Coast lit a fire in the Midwest. The trend emerged in the 1940s, hit its heyday in the 1960s, and yet has managed to remain relevant in a new millennium.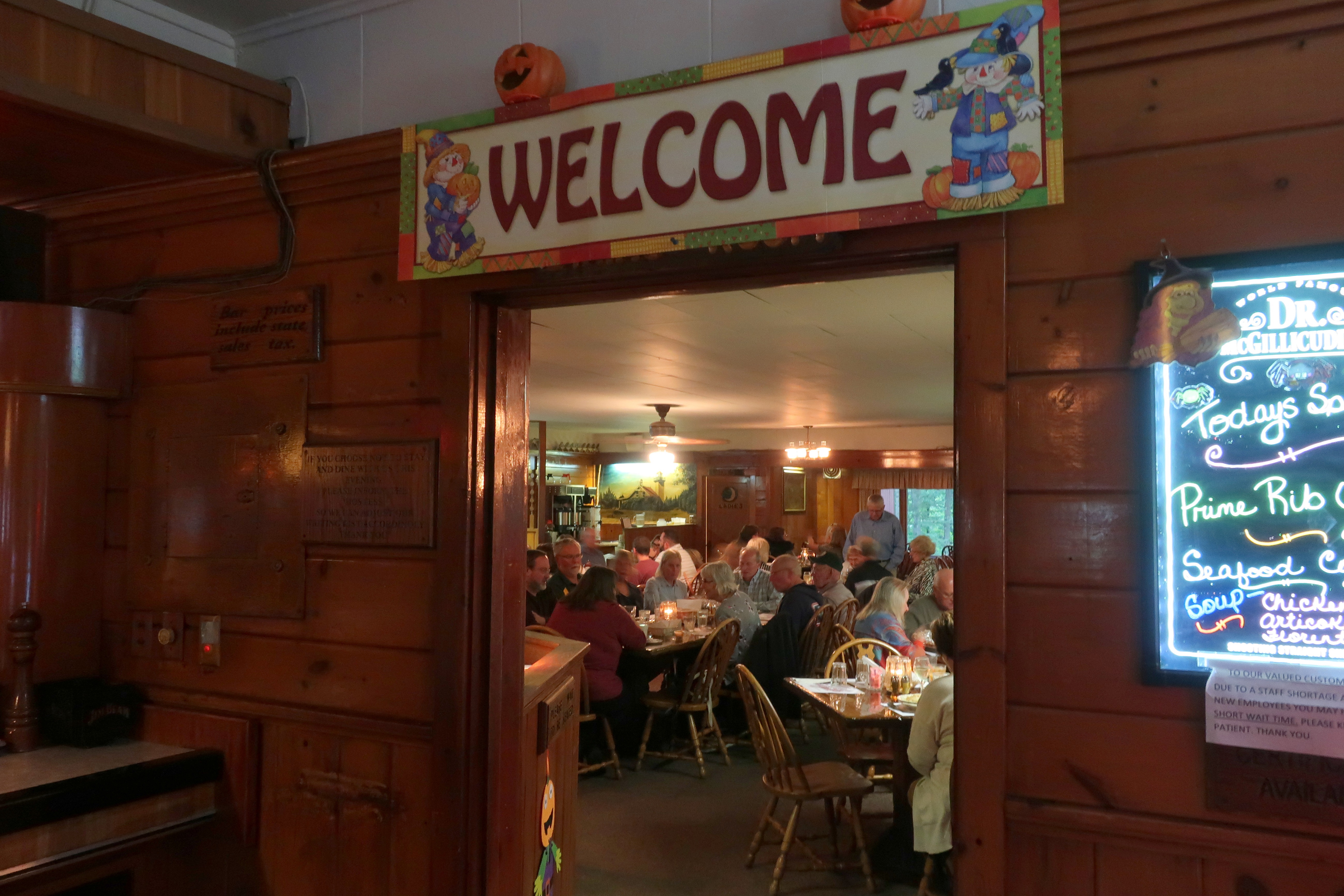 A Midwest Institution
While the big cities—Milwaukee, Minneapolis, Detroit—had their share of supper clubs (I can count a half dozen within 15 minutes of me in Madison), the vast majority stood along country highways just outside of smaller towns. The prosperity of the post-war years and the automobile's freedom of movement fed the trend as regular folks could head down the road on a Friday or Saturday night for a special meal.
Mary Bergin, the author of "Wisconsin Supper Club Cookbook: Iconic Fare and Nostalgia from Landmark Eateries," calls the restaurants "a working-class answer to a country club. Outside of the food, it's more about connection. This is not fast-food dining; this is a place to linger for an evening."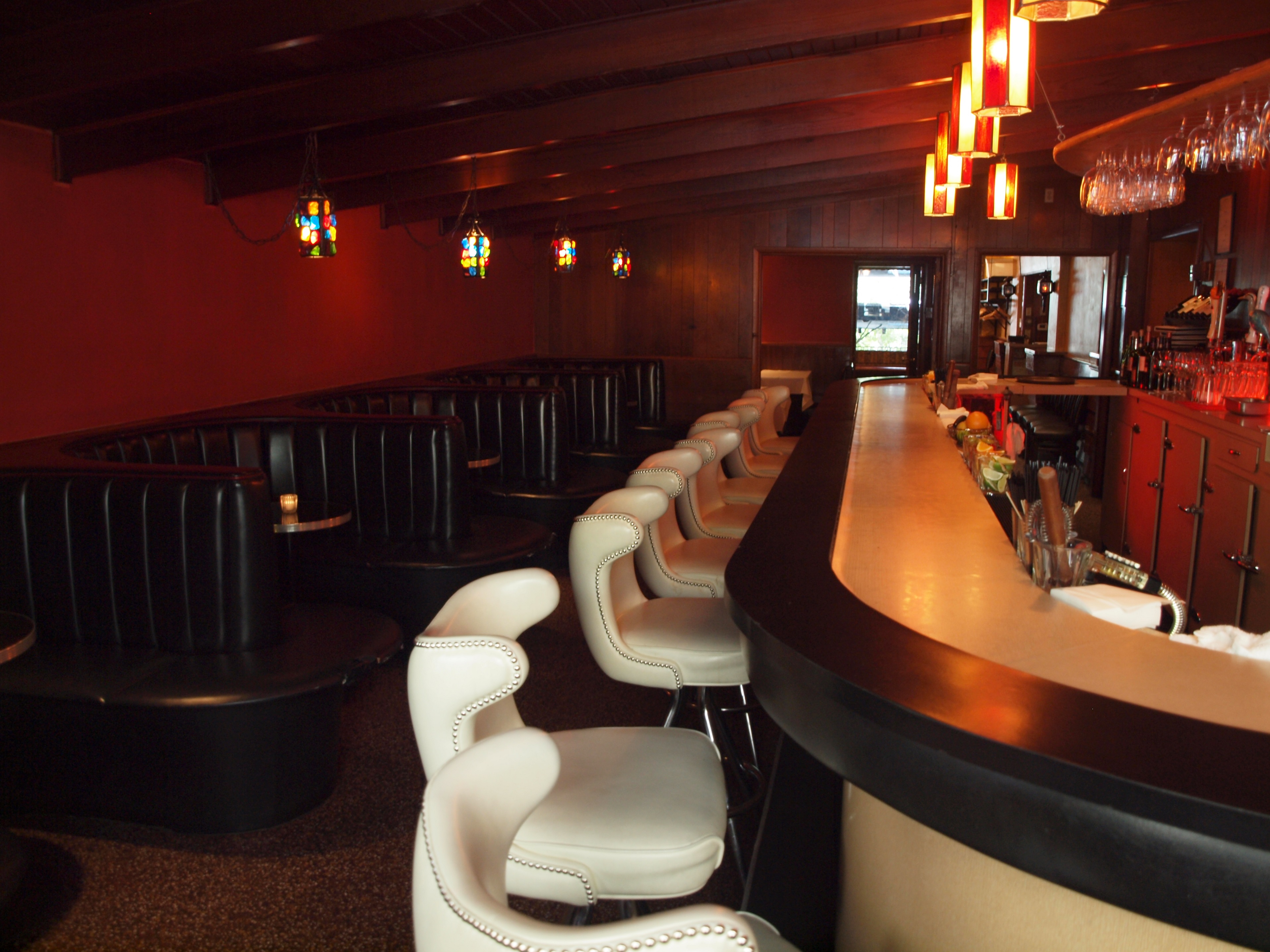 The concept caught on quickly in Wisconsin, and remains strong today, she thinks, thanks to the abundance of German heritage and its cultural influence in the state.
"It was not unusual for people [in German communities] to gather at the end of a work week," she explained. The restaurants typically didn't take reservations, so to accommodate the wait times, the bar served pre-dinner drinks in a lounge, with padded bar stools or booths. 
A love of brandy, another nod to the influence of German culture, kept the Wisconsin version of the Old Fashioned alive, well after the bourbon recipe had been mostly forgotten. It became inextricably linked to the supper club experience; it's almost a crime not to order one before dinner. Sweet or sour, muddled cherry and an orange slice, a sugar cube and a couple squirts of bitters, and a generous pour of brandy, likely Korbel.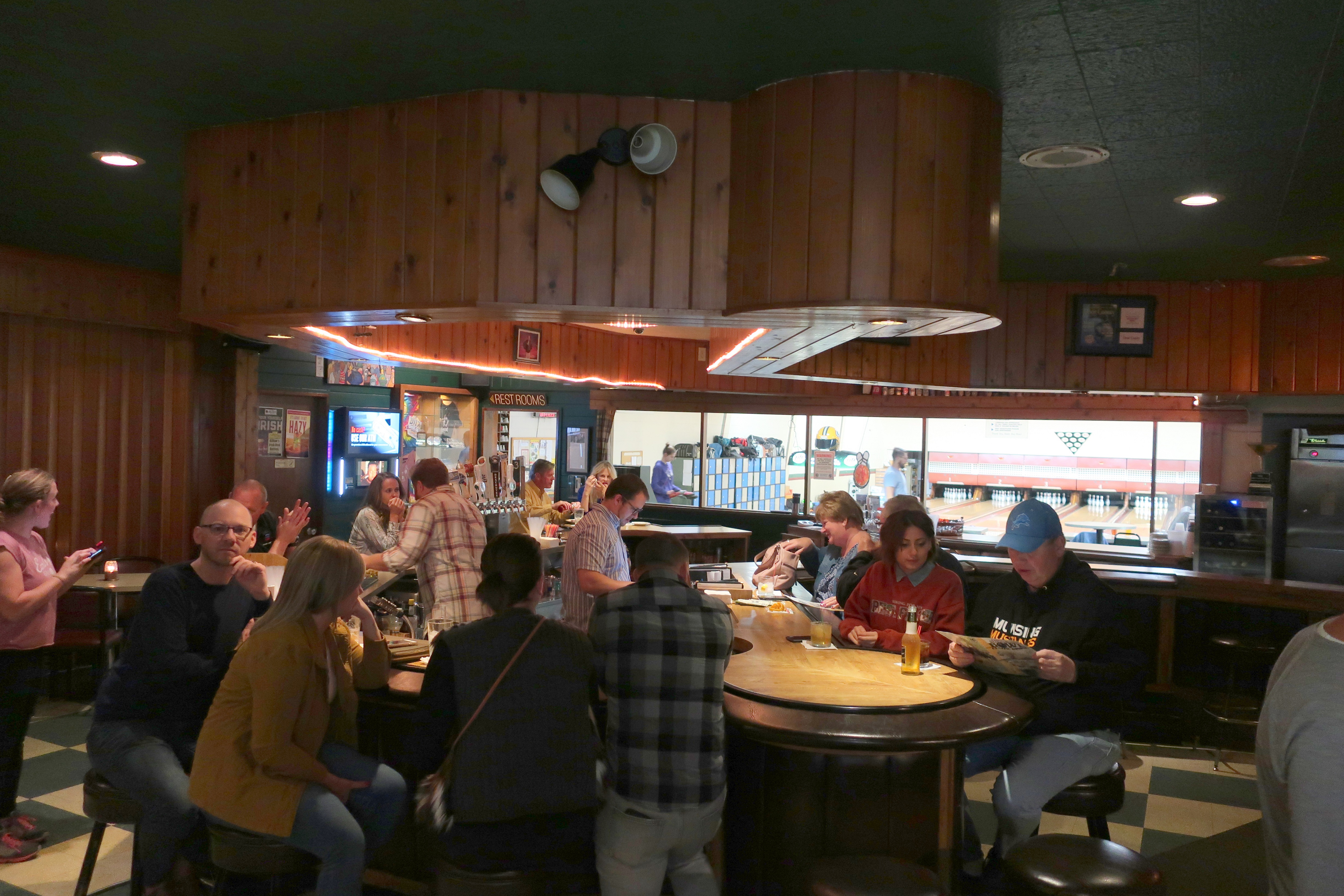 How to Spot a Supper Club
Many supper clubs sported a theme, often kitschy. The Pyramid, founded in 1961 right on the highway outside Beaver Dam, Wisconsin, was a 40-foot replica of its Egyptian namesake. The dining room resembled a tomb, with white columns painted with Egyptian art. It finally went the way of the pharaohs in 2009. 
Some themed supper clubs remain today; a nautical design is not uncommon. How unusual to find lobster traps dangling in a dark, wood-paneled dining room in a landlocked county a thousand miles from the coast. 
Little Bohemia Lodge in northern Wisconsin commemorates its role in a John Dillinger shootout with a fake Tommy gun behind the bar and real bullet holes in the window. Public Enemy No. 1 would have loved the broasted chicken today. (Broasting is deep-frying in a pressure cooker.)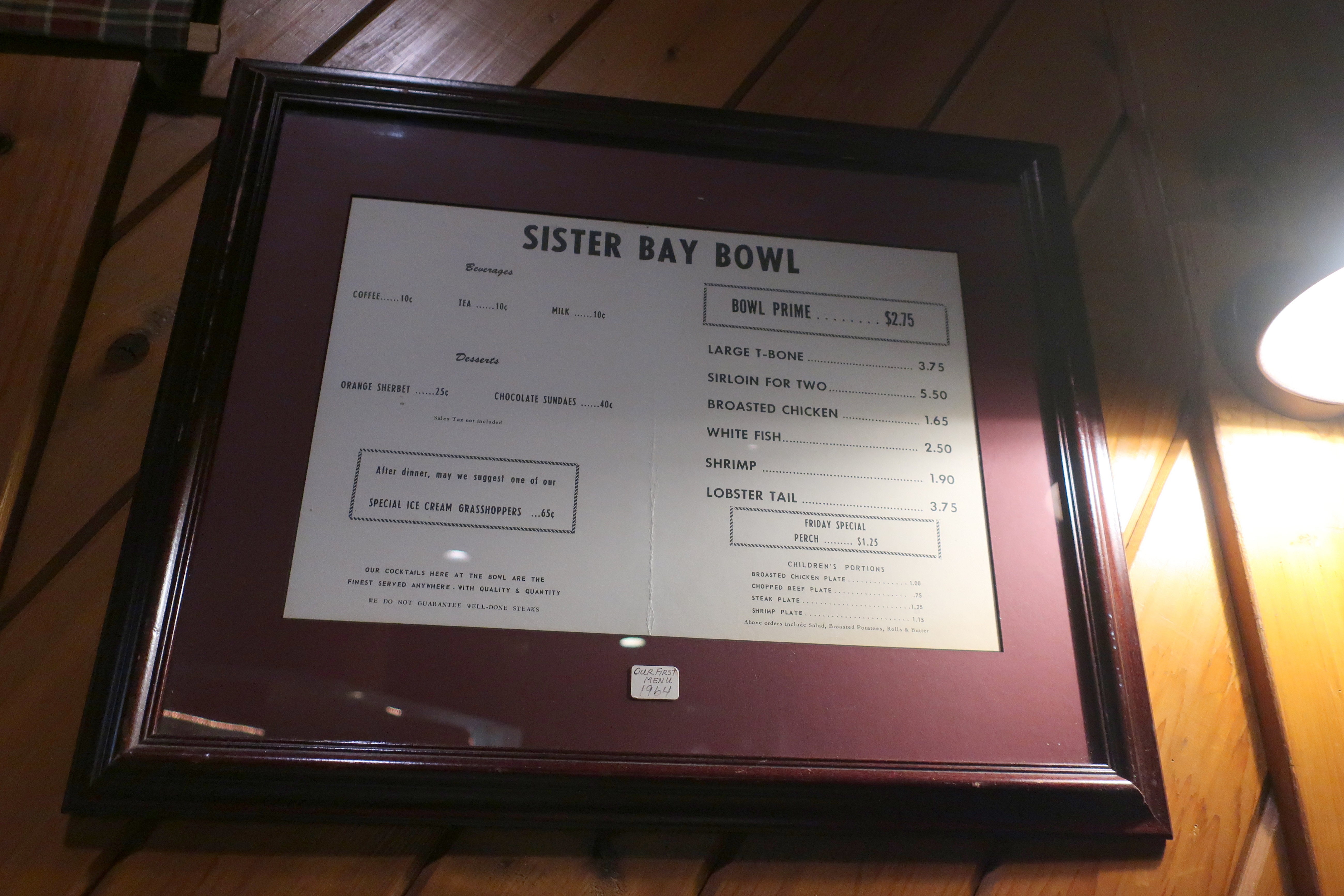 The dining room lights were often dim to create the mood; tables were set with cloth napkins and white tablecloths; maybe a piano player's tunes drifted through the relaxed chatter. You'd carry your cocktail with you to your table and service began with bread and a complimentary relish tray: a Lazy Susan showcasing an assortment of carrot and celery sticks, radishes, gherkins and maybe those pitted black olives that never tasted like much, and cheese spread for the bread. 
Common elements of the menu were, and still are, large, dry-aged steaks, and perhaps seafood—even lobster—for surf and turf. In Wisconsin, the typical specials—not even just at supper clubs anymore—are Friday night fish fries and Saturday night prime rib, meat and potato dishes with portions large enough to have leftovers. The doggie bag, born in the 1940s and originally intended to feed pets during belt-tightening years of the War, became a popular practice for a pragmatic and modest culture of waste not, want not. 
Survival and Revival
Part of the supper club's continued survival is tradition: These were local restaurants, owned by families whose members met you at the door, mixed up your cocktails, or even grilled your steak. Some of these establishments today are on their third generation of family management, and they all rely heavily on regular patrons from their communities. 
But the other part of that success is a willingness to make some changes to keep up with the times. The relish tray is less common today, with some places adopting a salad bar to present that option while minimizing potential waste. Menus offer lighter options, smaller portions, and vegetarian choices. Some maintain banquet halls for local weddings.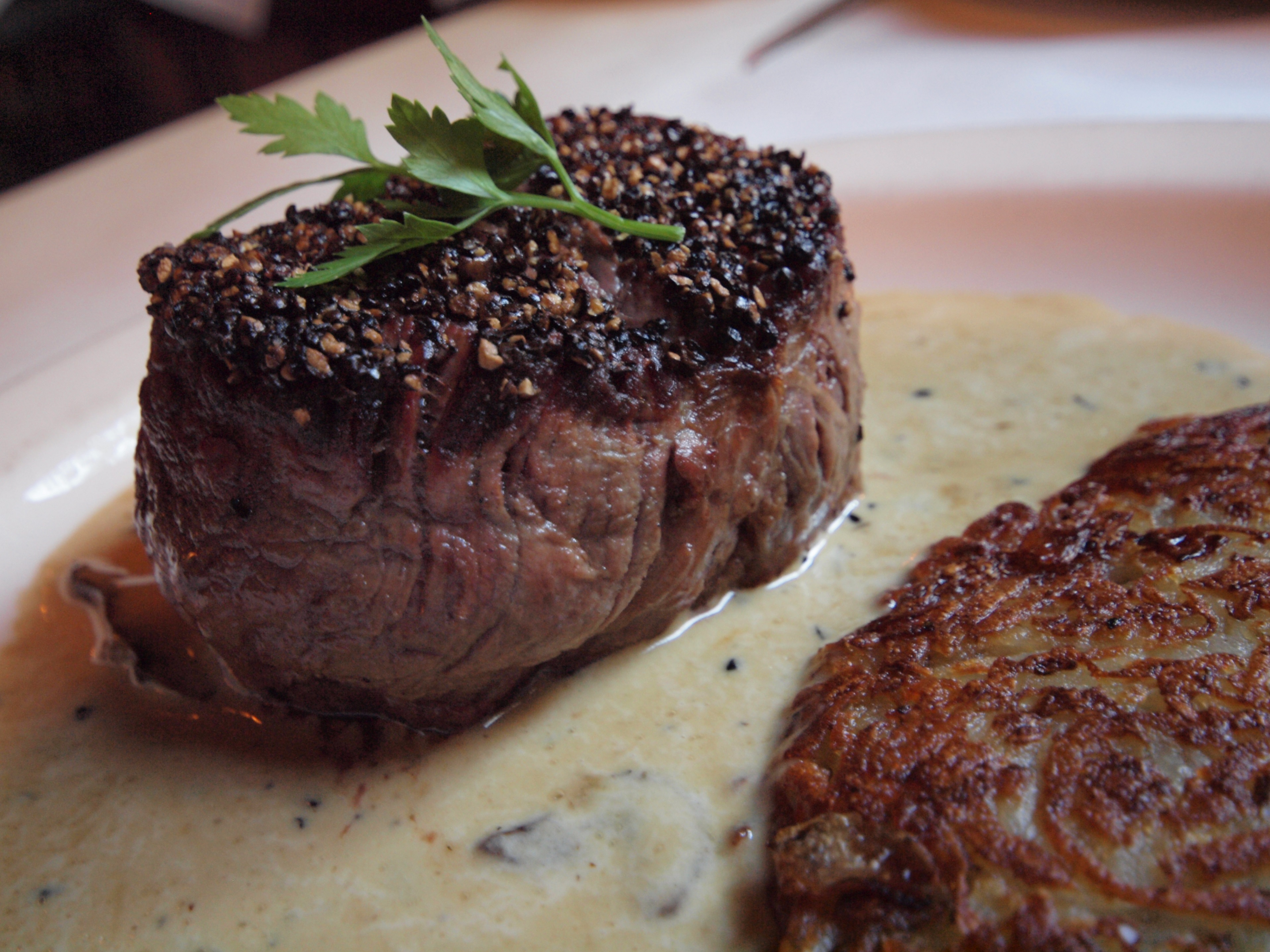 Earl's Sister Bay Bowl, an unusual supper club in Door County, Wisconsin's beautiful thumb-like peninsula in Lake Michigan, started out as a hotel in 1950 run by Earl and Rita Willems. Earl got rid of the hotel's dance floor in 1958 and put in a bowling alley, a popular sport at that time. The Willems saw the rise of supper clubs and added their own in 1964, and more than half a century later, the second and third generations have taken the reins. 
Talk about a night out: go for one of the best Old Fashioneds in Door County, feast on a classic Wisconsin fish fry—perch, walleye, whitefish, or cod—and then bowl a round or two. 
While the older generations of locals may come to reminisce, a new generation sees these restaurants as retro attractions, an experience. In 2012, the Milwaukee-based Bartolotta Restaurants group opened Joey Gerard's, a vintage Hollywood-style supper club cut right out of the 1950s. 
Bergin was contracted to write her book, which was published in 2015, thanks to the popularity of the Mad Men TV series. "The show is, in part, all about this nostalgic time, with menus of thick steaks served with stiff drinks, and an atmosphere kind of like what a supper club is in Wisconsin today," she said. 
As Bergin notes, "Now it's kind of a hot thing again."  
But don't bother making a reservation for supper; just linger in the lounge until your table's called.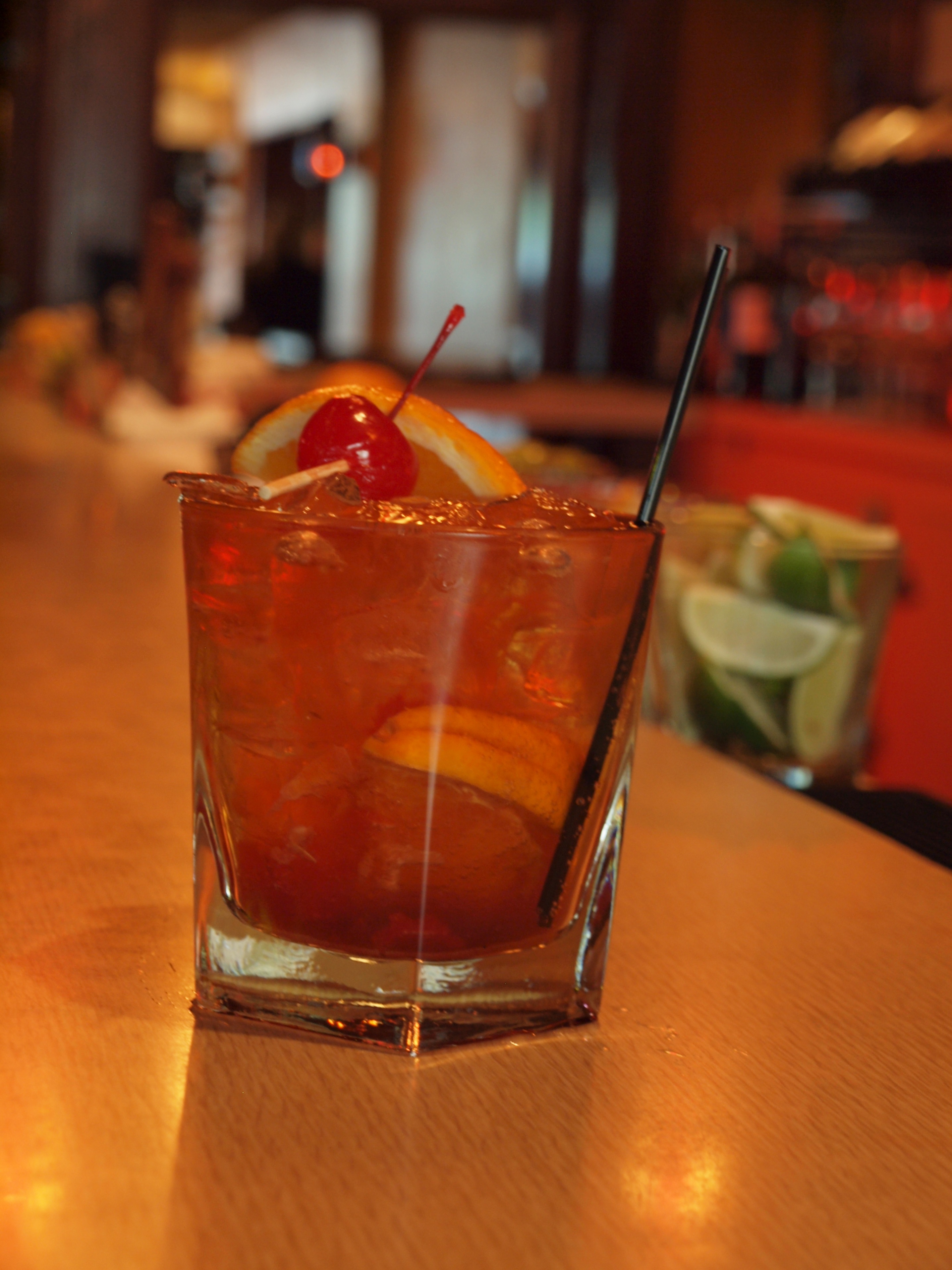 Wisconsin Old Fashioned
1 slice of orange
2 maraschino cherries
1 sugar cube
2–3 dashes Angostura bitters
2 ounces Korbel brandy
A squirt of Sprite/7UP (for sweet)
A squirt of Squirt/grapefruit soda (for sour)
A splash of seltzer (for press)
Lay the orange slice, one cherry, and sugar cube in the bottom of an Old Fashioned glass. Add the bitters and muddle it all. Add ice. Pour in the brandy, then your chosen mixer, be it sweet or sour, and give it a stir. Garnish with a cherry and a half slice of orange. 
Kevin Revolinski is an avid traveler and the author of 15 books, including "The Yogurt Man Cometh: Tales of an American Teacher in Turkey" and several outdoor and brewery guidebooks. He is based in Madison, Wis., and his website is TheMadTraveler.com