"Standing dead," Don Honea tells me.
He laughs—Native humor is very dry—because he is standing, clearly not dead, in the dim light of a Yukon River salmon smokeshack, holding up a five-foot cottonwood log that is indeed dead. It's the only wood they cut to smoke their salmon catch, and the gnarled, musty aroma of generations of cottonwood fires seeps from the pores of the smokeshack timbers and varnishes the tin siding. The precision of Honea's smoke-wood prescription reflects not just how deeply held this tradition is, but how important salmon is in the vast natural empire known as Alaska.
But while Honea has a concrete answer regarding the best wood, he sidesteps a perennial debate about which salmon is best. Alaska has five kinds: king, silver, sockeye, pink, chum; all have their virtues and fans, and this is their global homeland.
The Honea family has operated a summer salmon camp on the Yukon, upriver from the tiny village of Ruby at a spot called Big Eddy, for generations—maybe for millennia, as Interior Alaska's Athabaskan people have been here since time immemorial. Human life has thrived along the salmon-bearing inlets and riverways of the North Pacific for more than 10,000 years.
Each summer and fall, the fish return, billions of them, fat and large, from the ocean and migrate upstream to ancestral spawning grounds. Brawny and inexorable, the fish match the rivers they swim. Spinning in the clear amber waters, they are an evocative sight in their vermilion and chartreuse spawning coats, nature's expressionist canvas.
And each year, this return has fed countless harvesters for the winter ahead. Not just humans: Bears, eagles, and seals all rely on salmon, as does the forest itself, fertilized by the fish carcasses the animals discard.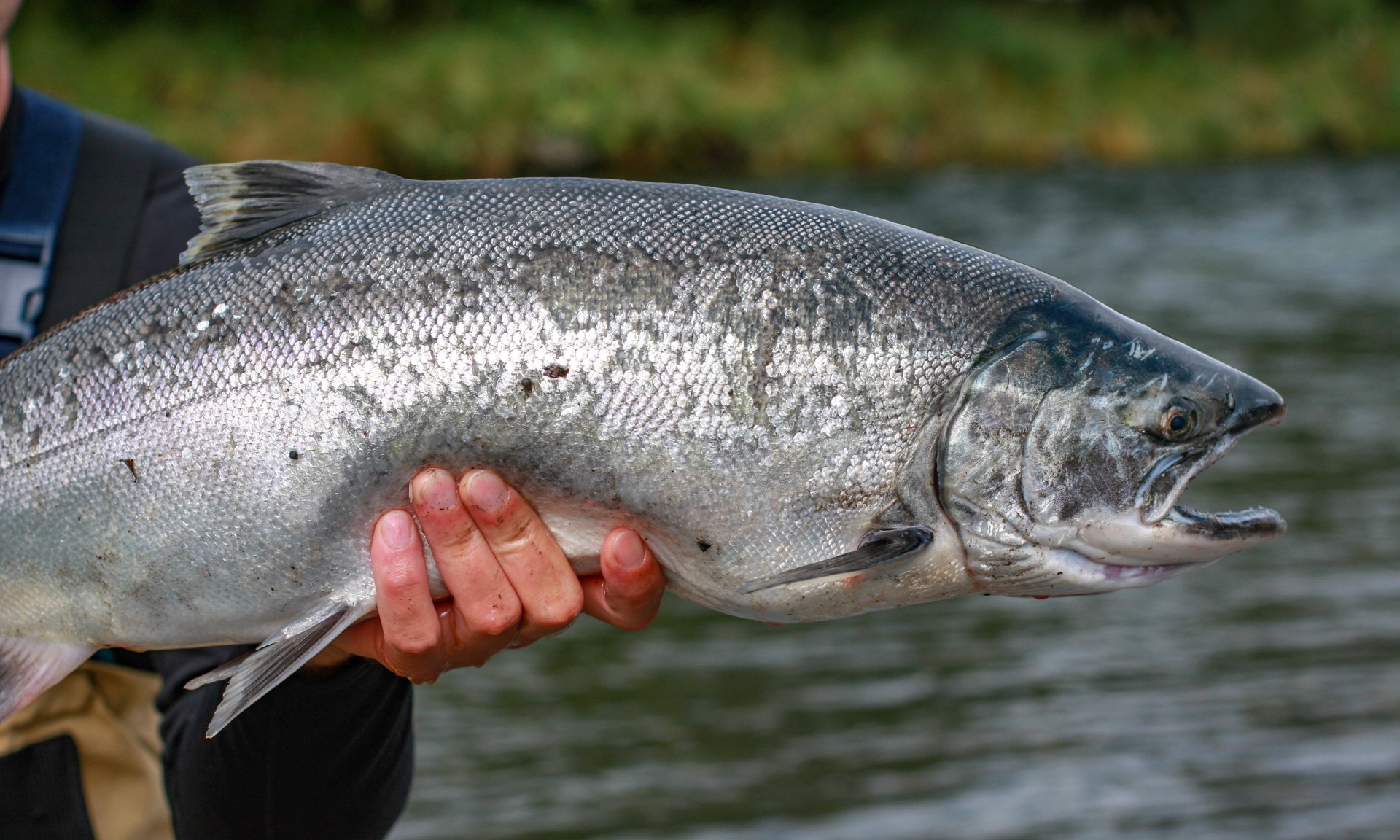 The world's largest remaining single salmon run, ranging from 30 to 62 million fish a year, is in Bristol Bay, southwest of Anchorage in the Bering Sea. Here, salmon allowed people to survive crises, even in modern times.
"I believe that salmon went to places and people followed them knowing that if salmon were there, they could make a life there," said Melanie Brown, a Bristol Bay fisherman of Yupik/Inupiaq ancestry. She works a permit area established by her great-grandfather in the early 20th century. While the region's Native population was decimated by the 1918 flu pandemic, her ancestors made it through with salmon, which isn't only high-calorie but high in wellness benefits. Brown spent some of her downtime during this pandemic making a video for Slow Food USA about her great-grandmother's fish-head stew recipe.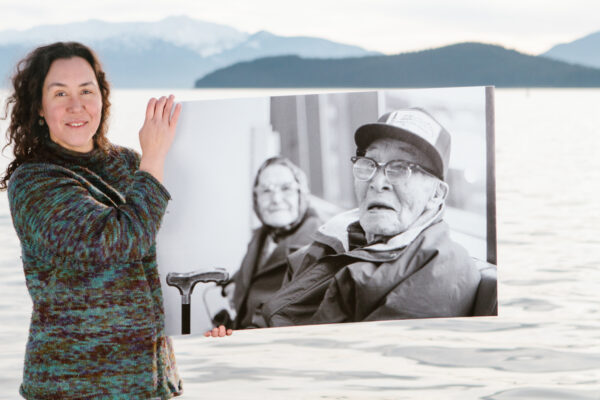 "For me, I truly believe that I would not be here today if not for salmon, and how they provided for my great-grandparents after they were orphaned in the 1918 flu," said Brown.
David Montgomery, University of Washington professor and author of a seminal book about salmon, "King of Fish," observed as much.
"The salmon and the landscape evolved together. Then people arrived and relied on the salmon," he said. "Each is part of the others in a deep and fundamental way."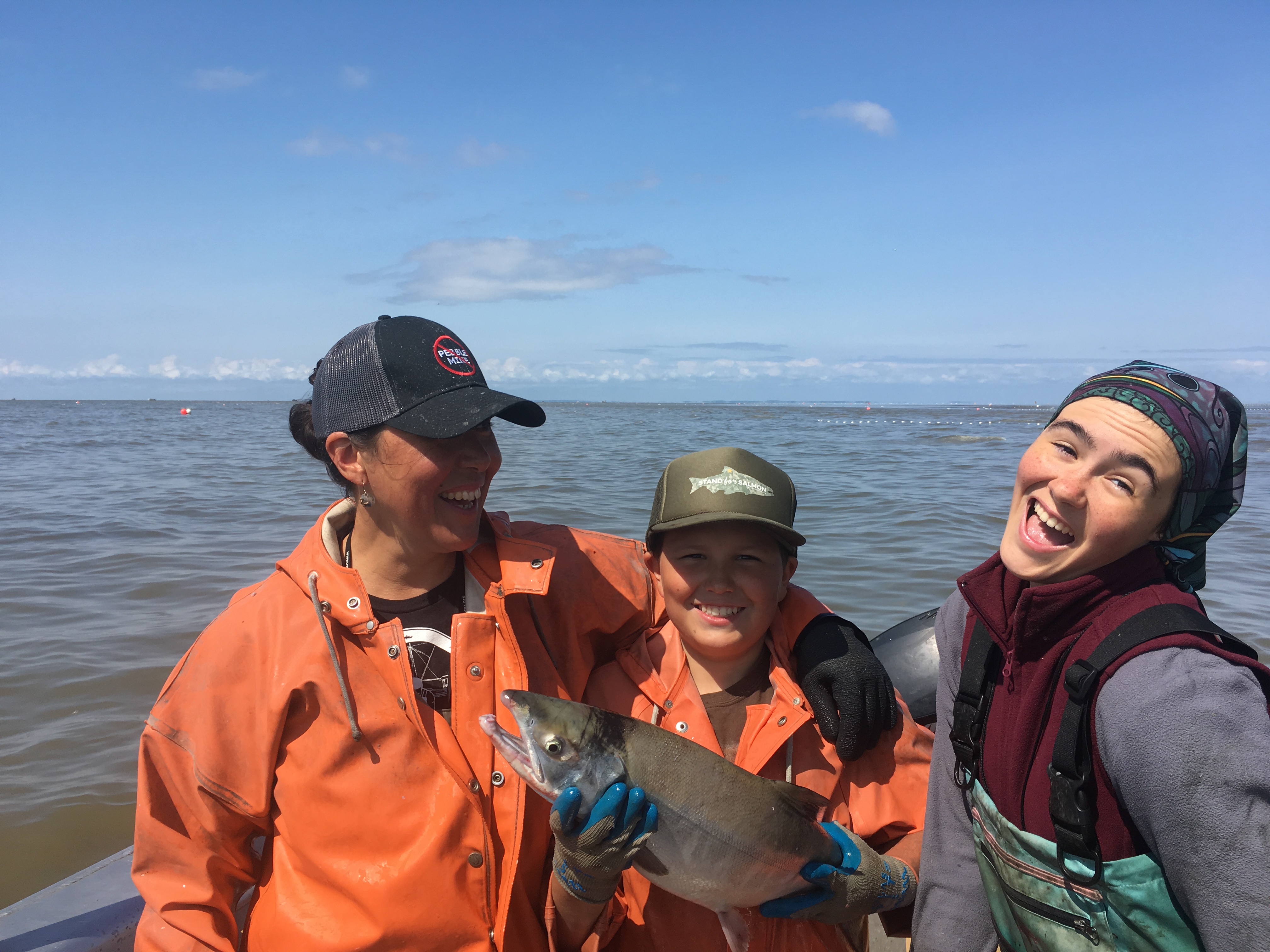 A Sustainable Superfood
Salmon are so numerous in Alaska that all can enjoy them. Up to 5 billion a year ply the North Pacific. Carefully managed by state fisheries scientists—sustainable fisheries are prescribed in the Alaska Constitution—as many as 1 billion are caught by commercial fishermen, an industry that is worth $500 million to $1 billion a year.
The majority of the harvest, by fish numbers and value, is sockeye; chinook is the fish most common on fine dining menus; and silver salmon are fondly regarded by anglers. Every restaurant in the state has salmon on the menu, and vast portions of the commercial fresh harvest are flown south each summer to fill grocery store cooler shelves and restaurant menus in the Lower 48.
Salmon are born in clear-running streams and rivers in summer and fall, overwinter in freshwater, migrate to the ocean the following spring, and return four years later to spawn where they were born. Grown in those rich North Pacific waters, these fish are packed with protein, a superfood that's also divine to eat. Omega-3s lard their fat; immune boosters such as B vitamins are thick; and antioxidants are numerous.
The deep persimmon color of fresh salmon is one of nature's finest hues. Properly prepared—that is, cooked through but not a half-minute more—salmon is moist, flavorful, enriching, and enticing. Roast it, grill it, fry it, smoke it, steam it—no need for sauces or embellishments. There's no wrong way to cook it, unless you over-cook it.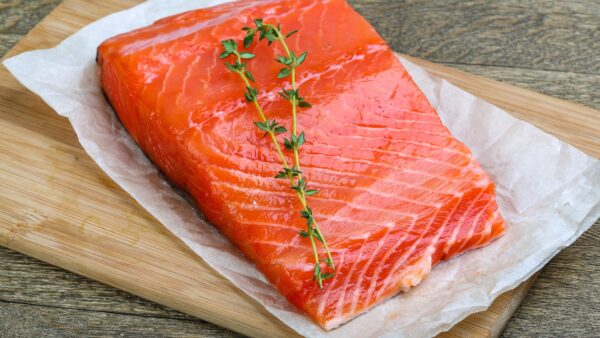 Once, a friend and I were perusing the menu at a long-gone New Age bistro in Juneau, and could only gawk at the waitress when she described the night's special.
"A half sockeye salmon? Poached in duck fat?"
The waitress nodded. "Yep. For two."
We ordered it. This was the single richest dish I have ever had, anywhere in this world. We shouldn't have eaten it all, but we did.
If I were a condemned man, my last meal would be fire-roasted sockeye salmon (with cherry pie and fresh corn). The occasion would deserve a blessing—for the fish. Here's one Alaskans have used for centuries to welcome the summer's first salmon, from commercial fisherwomen Emma Teal Laukitis and Claire Neaton, the "Salmon Sisters." They adapted it from a book on Native culture by Hilary Stewart, who in turn adapted it from a traditional Native prayer.
Now I will go and lay you down on this mat
which is spread on the floor for you, Swimmer.
This is your own saying when you came
And gave a dream to my grandfathers.
Lasting Bonds
Though the human–salmon bond is ancient, it thrives today. I often joke that every Alaska household has two freezers, one for salmon and one for moose (many Alaskans never tasted beef until they came to the Lower 48 to attend college). Each Alaska resident is entitled to harvest up to 25 salmon per year for personal use, and most do just that.
"Our fish freezer is currently full of salmon, rockfish, halibut, yellow eye, and ling cod," reported Dee Buchanon, an Anchorage business executive who came to Alaska when she was 5 and has been fishing ever since.
"The moose freezer is unplugged because we didn't get one last year—so we traded some fish for moose with our neighbors. It is illegal to 'sell' any wild-caught or harvested wild game, so the barter system is strong in Alaska. We have a new executive assistant at my office who moved up from North Carolina. She asked us, 'Where do I buy salmon?' We all looked at each other with blank stares on our faces. I said, 'You're an Alaskan now. You don't buy salmon. I'll bring you some.'
"Fish and life in Alaska are perpetually intertwined, generation after generation," Buchanon explained.
I reckon the debate over which kind is best dates back as many generations as the harvest. As Solomon said, there is nothing new under the sun.
Once, at a fundraising dinner for salmon conservation, I was seated at a table with six Alaska women, all of whom were commercial fishermen. While perusing the menu (surprise: salmon!), I posed the question of which type is best.
"Boy, Eric, you like to live dangerously," observed one of my companions.
"Even so," I replied. "Your favorite? Above all?"
The six cleared their throats, eyed each other cautiously, and declaimed their choices. Three picked sockeye; three king.
"Guess you'll have to break the tie," Melanie Brown told me.
So I did.
RECIPE: Melanie Brown's Salmon Soup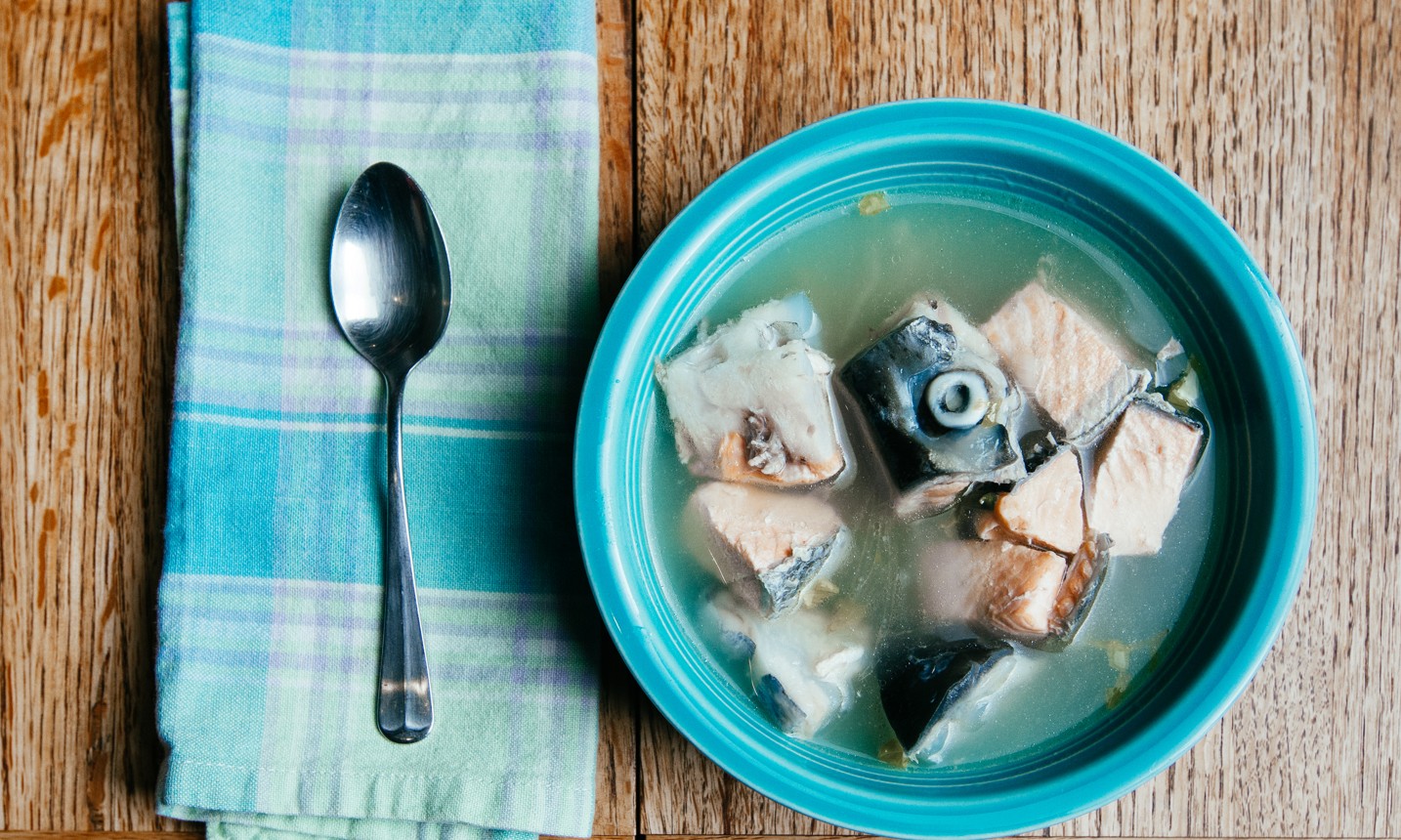 Salmon Smarts
Five kinds of salmon ply the North Pacific in incredible numbers, up to 5 billion a year. Each kind has at least two common names:
Chinook, aka king or spring, are the biggest, ranging from 15 to 100 pounds. They are usually first to return in summer.
Silver, aka coho, are lean, lengthy fish up to 25 pounds. Anglers love them for their flashing, aerial runs when hooked.
Sockeye, aka red, are fatty and flavorful and range up to 12 pounds. Their spawning colors are the most vivid of all salmon.
Pink, aka humpy (for the spawning hump they develop), throng home streams so thickly the water can seem like it's half fish. Usually these are canned, though when fresh, pinks are excellent eating.
Chum, aka dog or keta, are large, muscular fish whose flavor is muskier than that of the other kinds. Rarely seen in stores or on menus, they have been traditionally used as food for Alaska sled dogs, and considered by some the best for smoking.
The keys for salmon shoppers: Freshness is paramount, so ask when the fish came in, and from where; the brighter the color and firmer the fish, the fresher they are; and although fresh-frozen is fine (that is, salmon that was frozen immediately after it was caught, shipped, then often defrosted for sale), it simply isn't as good as fresh, period. And Alaskans fervently favor wild salmon: "Friends don't let friends eat farmed salmon," argues a ubiquitous bumper sticker.
Eric Lucas has visited Alaska more than 50 times. Author of six Michelin guides, including one that covers the Great Land, he is a retired associate editor at Alaska Beyond Magazine. He lives on a small farm on a remote island north of Seattle, where he grows organic hay, beans, apples, and squash.