Irish Artist: Shen Yun Costumes Were Vibrant and Harmonious
April 22, 2014 4:16 am Last Updated: May 3, 2014 4:49 am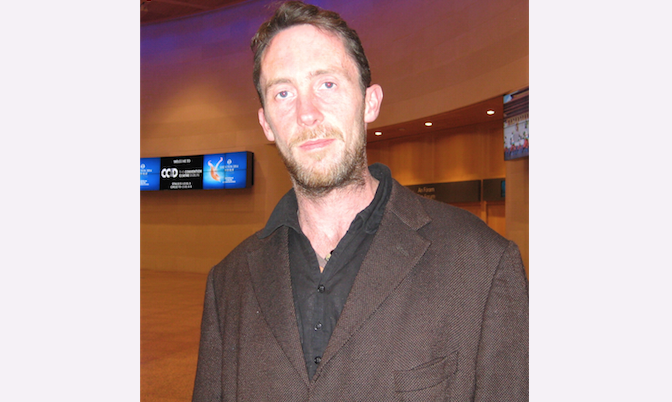 DUBLIN, Ireland—Irish Artist Sean O'Neill found the Shen Yun costumes "vibrant and harmonious" when he saw the performance at The Convention Centre Dublin on April 19.
Shen Yun is stopping in Dublin for two nights as it tours across the major theatres and cultural centres of Europe.
In less than ten minutes for each piece, Shen Yun dances recount ancient myths, bygone heroes, or celestial paradises. Whether set in the past or in contemporary China, every dance embodies traditional Chinese values.
Mr O'Neill said, "The colours and the costumes were very vibrant and harmonious. The pink, the orange dresses—the dancing was very well choreographed."
Each year Shen Yun presents an entirely new production with orchestral accompaniment.
"The costumes, the dancing, and the choreography were amazing. I enjoyed the visual spectacle and the music," he said.
Mr O'Neill said the night's entertainment might inspire his next painting. He said, "The colours; pink, turquois, and peach, they look very well together. I might use that for my paintings."
He described the show as a not to be missed opportunity, "It would be once in a lifetime chance to see something like this. I have never seen anything like this before."
Reporting by Shuting Liu and Gerald O'Connor
New York-based Shen Yun Performing Arts has four touring companies that perform simultaneously around the world. For more information, visit Shen Yun Performing Arts.
The Epoch Times considers Shen Yun Performing Arts the significant cultural event of our time. We have proudly covered audience reactions since Shen Yun's inception in 2006.