Approved | 1h 44min | Drama, History | 1947
In the last few years, I've come to appreciate the work of celebrated director John Ford. Although, as a child, I'd watched some of his more famous films, such as 1939's "Stagecoach" and 1948's "Fort Apache," I didn't really appreciate them at the time. Widely known for his fantastic Westerns, Ford also filmed other subject matter, such as the Civil War in 1959's "The Horse Soldiers" and his 1945 World War II masterpiece "They Were Expendable." But being a devout Catholic, he also made a film involving a narrative about a priest—1947's "The Fugitive."
Based on the opening shots of "The Fugitive," if you didn't know about its plot, you'd probably assume you were about to watch a Ford Western: A stranger is seen wandering around places with Spanish Colonial architecture and then riding a horse through a small, dusty village that could be anywhere south of the border.
In fact, 'The Fugitive" is deliberately set in an anonymous Latin American country, yet it looks suspiciously like Mexico. It's anonymous because although it's about a Catholic priest who is attempting to escape a totalitarian government, and although the film was shot in and around Mexico City, the Mexican government didn't want to be portrayed as anti-Catholic.
Henry Fonda stars as the nameless, fugitive priest-on-the-run. He rides up to a church and enters it in the traditional Catholic manner (bowing, sign of the cross, and so on). Suddenly, he notices a local woman (Dolores del Rio) holding her baby. She's standing against one of the walls. Suspicious, she asks him why he's there. His reply is simple: "I belong here."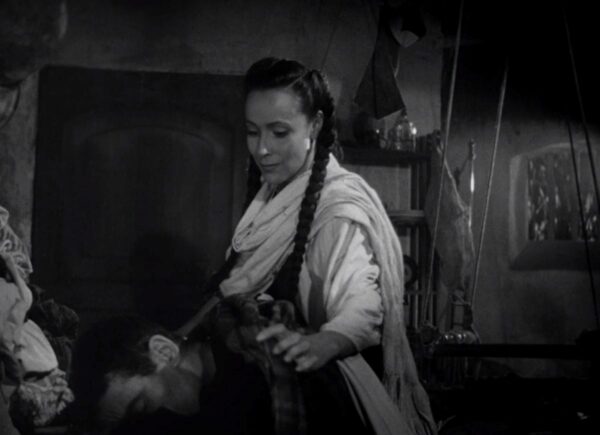 He reveals that he is hiding out from the police—this church used to be his. After he gains her trust, he rings the church bells, announcing to the village that the place is back in business.
Meanwhile, a scurrilous character known as "El Gringo" (Ward Bond) is seen packing up his ill-gotten gains (loads of cash) and disembarking a ship. In a hilarious scene, he walks by his own likeness on a Wanted poster. He stops, notices it, and adds a "1" in front of the $5,000 reward—signifying to himself that he's worth more.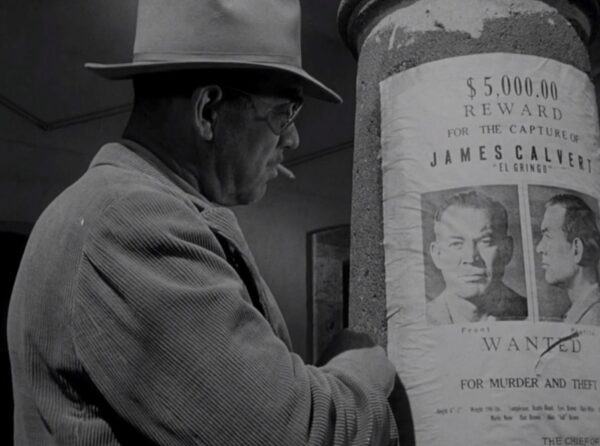 After the priest baptizes the village children, the locals hide him, lest the iron-fisted local police find and kill him—he's the last Catholic priest in their area. To drive this point home, when the chief of police (Leo Carrillo, looking very Jackie Gleason-ish) pulls out an old photo of the priest that he intends to use for a new Wanted poster, his vicious lieutenant (Pedro Armendáriz) exclaims: "They all look alike to me. … I've shot him a dozen times!"
The lieutenant devises a devilishly clever plan: If the villagers won't give up the priest, he'll start kidnapping and killing them, one by one. And, in response, the priest, in a desperate bid to leave the country, begins a long journey to a port city where he intends to board a ship and return to the United States.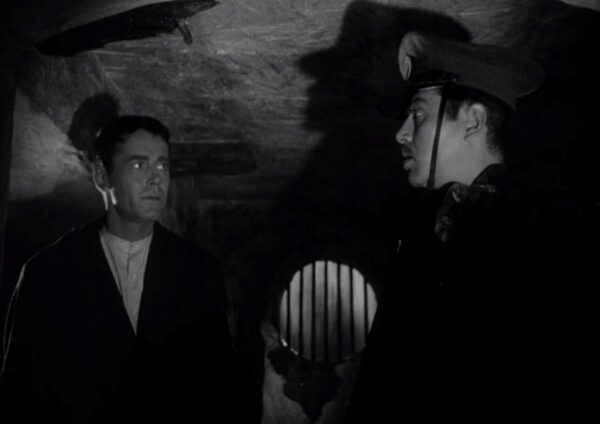 Along the way, he meets a homeless-looking character who presents himself as an ally who can help him to his destination. From there, the holy fugitive stumbles from one dangerous situation to the next.
The film is based on author Graham Greene's 1940 novel, "The Power and the Glory," in which a highly flawed Catholic priest seeks salvation for his sins. Like the book, the movie takes place during a political period that parallels the one in Mexico called "The Maximato" (1928–1934), during which its government embraced extreme anticlerical and anti-Catholic pogroms.
Film historian Seth Fein points out that the film suggests "communism was no longer the fight of the people against injustice, but was the new fascism."
Mexican Talent
Henry Fonda plays the fugitive priest well enough, shifting from morose to caring and back to morose again. His eyes register a certain resignation, as if he's a doomed soul trying to help as many folks as he can on his way out.
Actors and actresses from Mexico's Golden Era of Cinema light up the screen. The beautiful Dolores del Rio and Pedro Armendáriz were superb thespians who could hold their own against any of America or Great Britain's finest.
But what really amazed me was the maestro behind the camera—cinematographer Gabriel Figueroa. About three or four minutes into the film, I said to myself: "Wait a minute, I've seen this type of light and shadow cinematography before." When I learned that Figueroa traveled from his native Mexico to the United States to study with legendary cinematographer Gregg Toland, I wasn't surprised. After all, Toland pioneered the chiaroscuro method of filmmaking in which light and dark are used to create dramatic contrasts. This film is certainly a visual feast.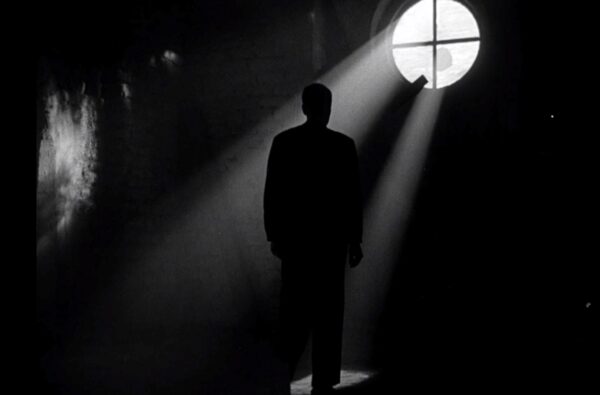 In the end, "The Fugitive" is a rousing film about sticking to one's convictions even when surrounded by powerful, malevolent forces. It also shows that faith lies deeply within us, and even the most flawed among us can seek eventual salvation and redemption. It's an ultimately uplifting cinematic experience.
'The Fugitive'
Director: John Ford
Starring: Henry Fonda, Dolores del Rio, Pedro Armendáriz
Running Time: 1 hour, 44 minutes
Not Rated
Release Date: Nov. 3, 1947
Rated: 4.5 stars out of 5