Illinois became the first state in the nation to require insurance companies to pay for EpiPen injectors for children after Gov. JB Pritzker signed a bill into law.
House Bill 3435, which takes effect on Jan. 1, 2020, "provides that a policy of accident and health insurance or a managed care plan shall provide coverage for epinephrine injectors for persons 18 years of age or under."
A group or individual policy of accident and health insurance, or managed care plan that is issued or renewed on or after the effective date "shall provide coverage for epinephrine injectors for persons 18 years of age or under," the bill's text states.
Epinephrine injectors, typically known as EpiPens, deliver a drug called epinephrine to people suffering from severe allergic reactions. The drug "works by relaxing the muscles in the airways and tightening the blood vessels," according to the U.S. National Library of Medicine.
State Sen. Julie Morrison, a Democrat, proposed the bill.
"With steady increases in food allergies and other serious allergic conditions, families are relying on EpiPens more than ever before," Morrison said in a statement. "We should be doing everything we can to expand access to affordable lifesaving drugs and medicines. No child with a serious allergy should be without an epinephrine injector because they cannot afford one."
Some experts said the bill will help children get access to the EpiPens.
"The passing of House Bill 3435 is a step in the right direction in ensuring affordable access to epinephrine. I applaud Governor Pritzker and the Illinois Legislature for helping to address the dual problems of the increasing prevalence of severe allergies and of access to affordable medication," said Dr. Dar Siri, Medical Director and owner of Midwest Allergy Sinus Asthma, adding that about 12 percent of children in the state have life-threatening allergies.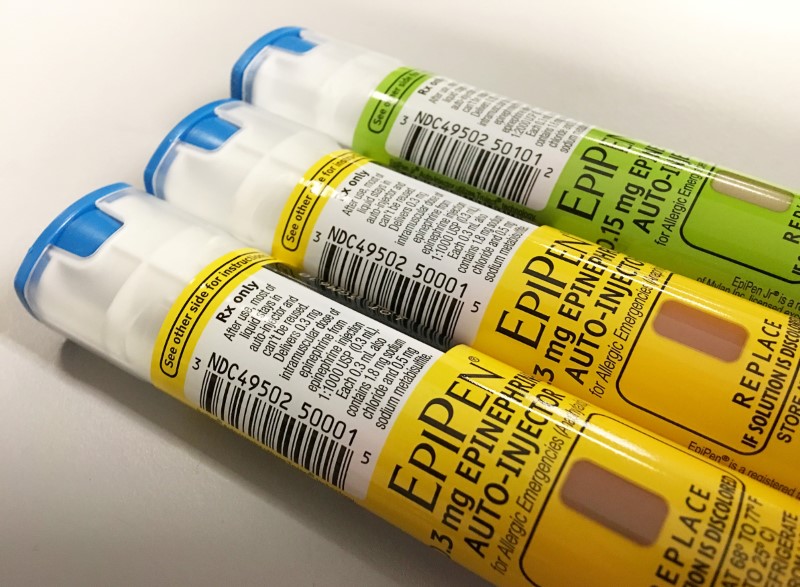 EpiPens Cost, Generic Approved
The price of EpiPens has soared in recent years amid increased demand. In one case, Mylan NV increased the price for two of its injector from just over $100 to $600 from 2007 to 2016.
According to Celia Smoak Spell, an assistant editor at Harvard Health Publishing, the high cost persists despite the relatively cheap production price of around $5 per milligram, though the devices themselves also cost money to produce. One EpiPen delivers 0.3 milligrams.
A lack of competition is one of the reasons that Mylan, the company that makes EpiPens, can continue to increase the price. A similar product called Auvi-Q issued a voluntary recall because the device was not delivering the medicine accurately and reliably. The product was later put back on the market.
Other alternatives have not been that much more successful. Adrenaclick, for example, is significantly cheaper than the EpiPen ($188 at Walmart's pharmacy) but Dr. Broyles finds it harder to use," she wrote in 2016.
Mylan CEO Heather Bresch has defended the price, telling Congress (pdf) that year that an EpiPen "may look simple, but it is actually quite complex."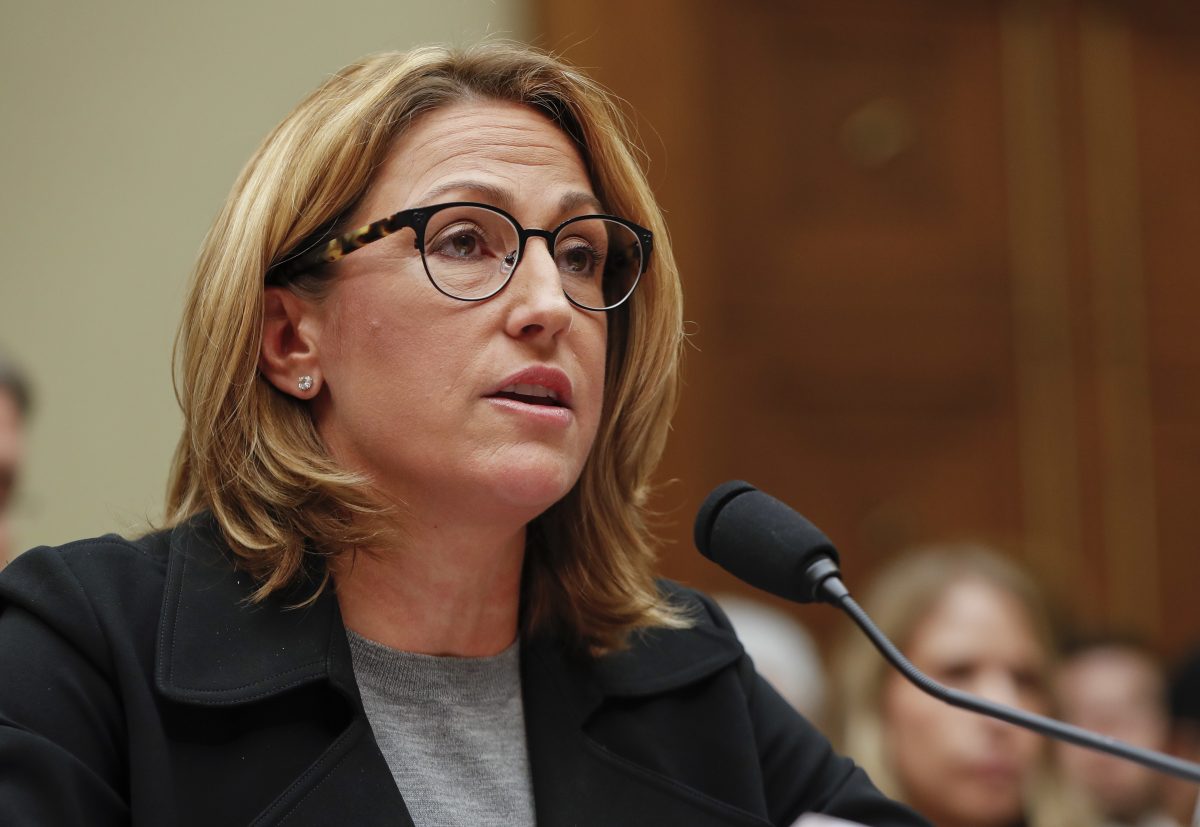 She said the company invested more than $1 billion to make and improve the devices and said: "approximately 85 percent of EpiPen patients pay less than $100 for two and a majority less than $50." The company also provided 700,000 free EpiPens from 2012 to 2016, she said.
EpiPens and another epinephrine autoinjector were added to the Food and Drug Administration (FDA) list of drug shortages in July 2018.
"Since 2014, the wholesale acquisition cost for two EpiPens increased from 401 to 608, or 51 percent. But the net revenue to Mylan, after rebates and fees, what we actually received, increased from 235 to 274. In other words, the annual increase to Mylan for the last 2 years was approximately 8 percent per year, or 16.6 percent cumulatively, during this period. From that, you must subtract our cost of goods, which is $69. This leaves a balance of $205. After subtracting EpiPen-related costs, our profit is $100, or approximately $50 per pen," she added.
In August 2018, the FDA said it approved the first generic version of the EpiPen, produced by Teva Pharmaceuticals USA.
"Today's approval of the first generic version of the most-widely prescribed epinephrine auto-injector in the U.S. is part of our longstanding commitment to advance access to lower cost, safe and effective generic alternatives once patents and other exclusivities no longer prevent approval," Commissioner Scott Gottlieb said in a statement.
Shortages have continued into this year, prompting the FDA to extend the expiration dates by four months of all lots of EpiPen 0.3 milligram autoinjectors and the generic version.
Correction: This article has been updated to show that the Auvi-Q product was voluntarily recalled and is now back on the market.