A lion cub with sharp claws, whiskers, and fur was unearthed in the permafrost of Siberia. But this cub—seemingly in slumber—is 28,000 years old and is thought to be the best-preserved ice age animal ever found.
The cub, dubbed Sparta, is a female cave lion, an extinct large cat, slightly larger than African lions, that once roamed the northern hemisphere during the last ice age.
She was first found in 2018 by licensed mammoth tusk hunter Boris Berezhnev on the banks of Semyuelyakh River in Siberia.
A recent study has revealed just how ancient Sparta's remains really are.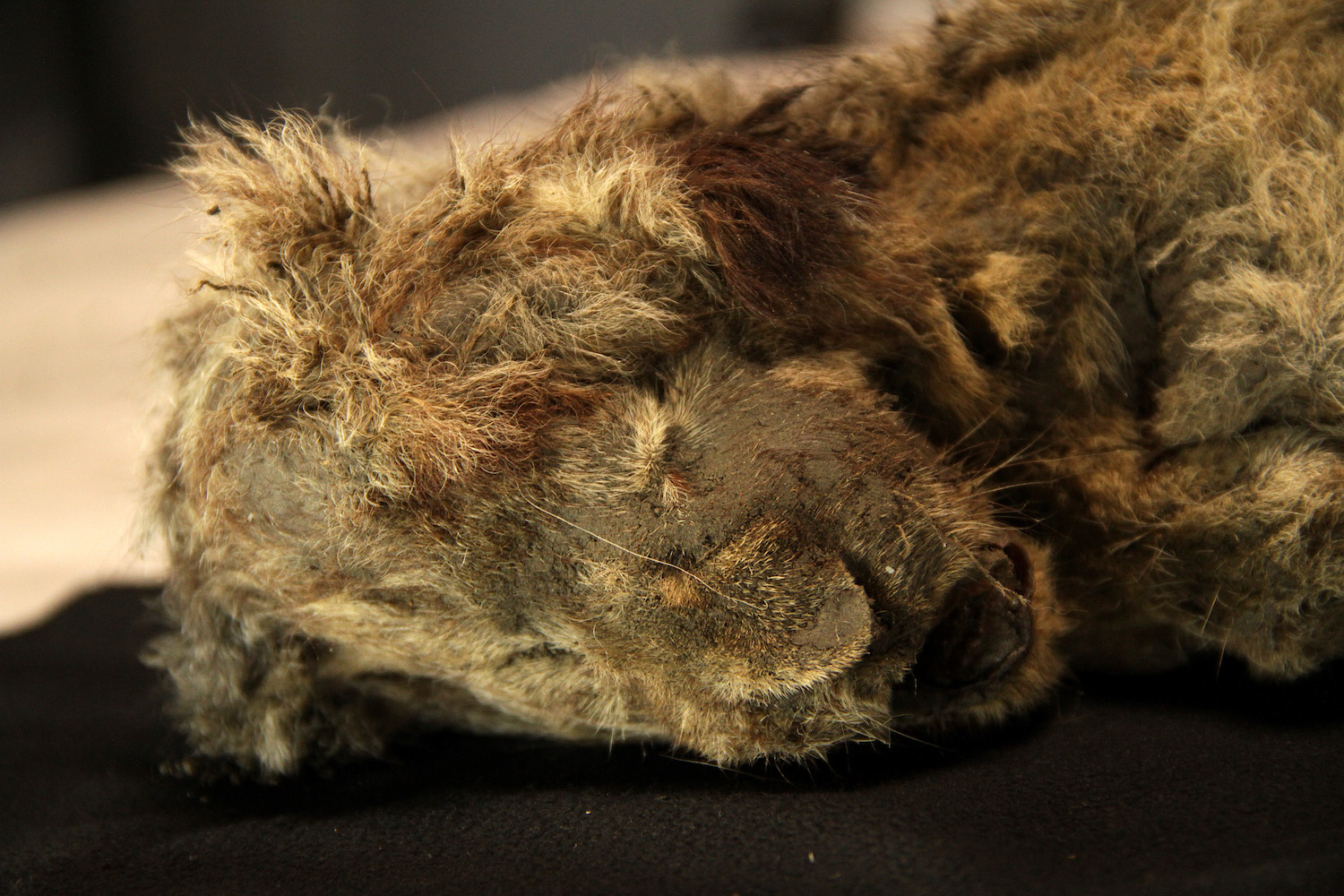 "Sparta is probably the best preserved ice age animal ever found, and is more or less undamaged, apart from the fur being a bit ruffled," said Love Dalén, a professor of evolutionary genetics at the Centre for Palaeogenetics in Stockholm, who co-authored the study. "She even had the whiskers preserved."
Just 15 meters from where Sparta was unearthed, another cub was found by Berezhnev in 2017. The two were initially speculated to be siblings; however, radiocarbon dating revealed that this second cub lived some 43,448 years ago, predating Sparta by some 15,000 years.
The older specimen, a male cave lion dubbed Boris, was "a bit more damaged, but still pretty good," said Dalén.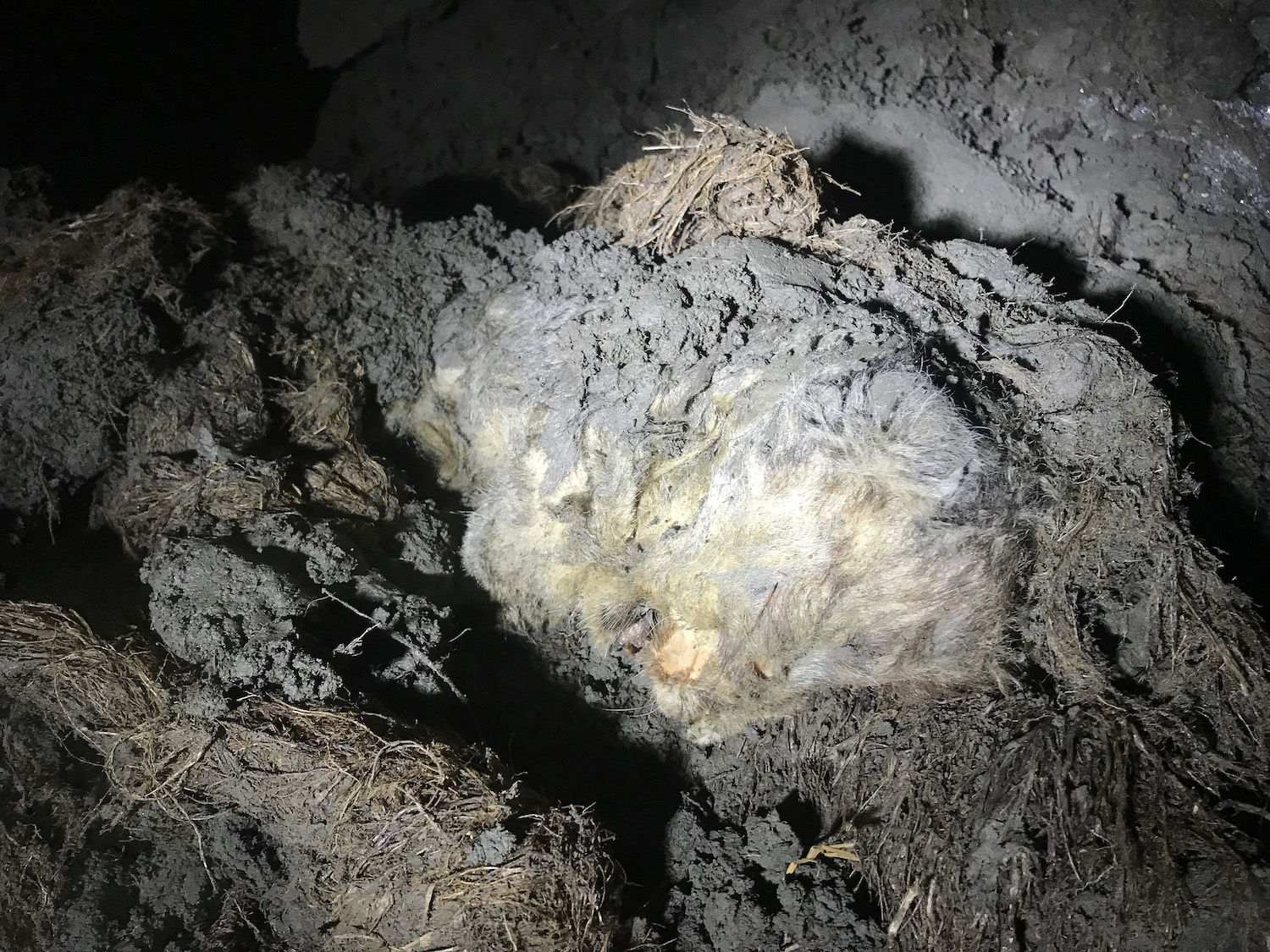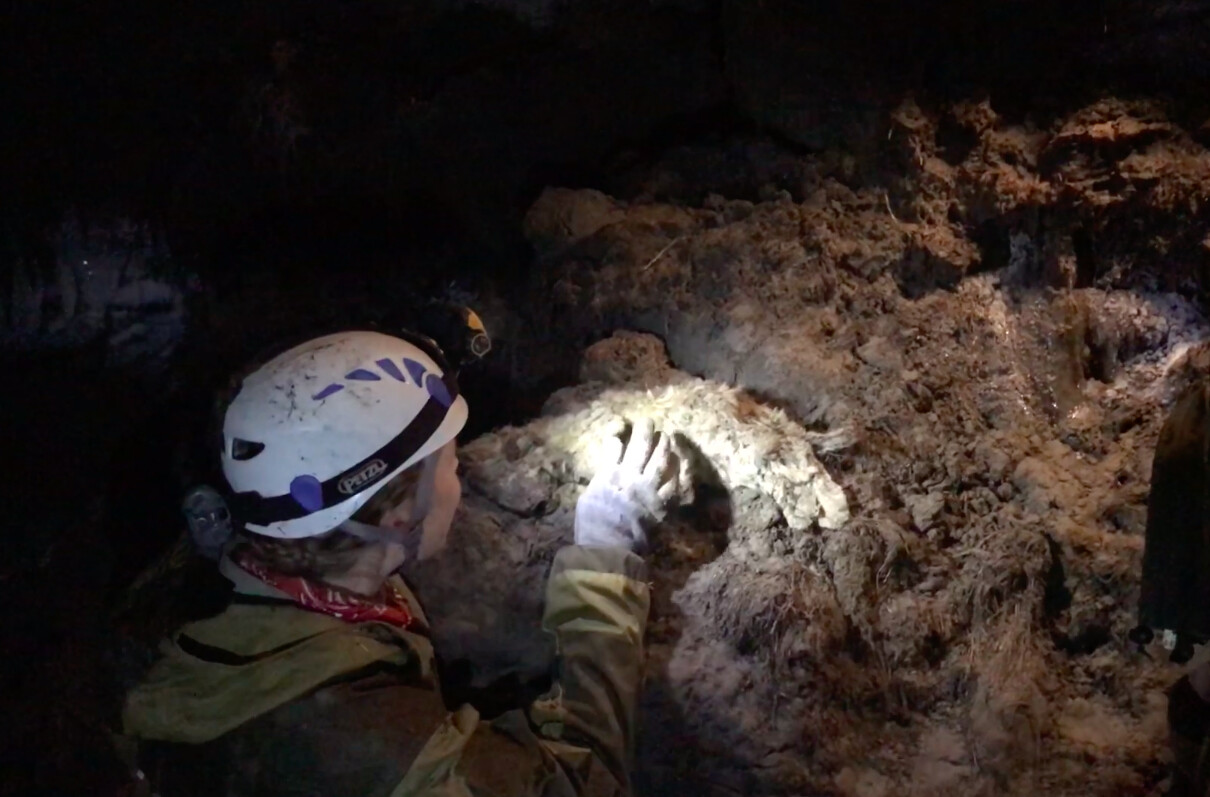 The study's authors believe the specimens were likely buried in the earth quickly, possibly by a mudslide, which accounts for the state of their preservation.
Judging by the cubs' tooth development, Sparta was deemed to be less than two months old when she died; while Boris was believed to be between one and two months of age.
Teeth of the same size have been found on modern-day lion cubs, whose bodies are slightly larger, leading researchers to believe that cave lions' teeth developed more quickly than those of African lions today.
"This may be due to the short periods of warm weather, harsher winters in the northern latitudes, meaning cubs had to develop faster and be able to eat meat at a younger age," the authors wrote.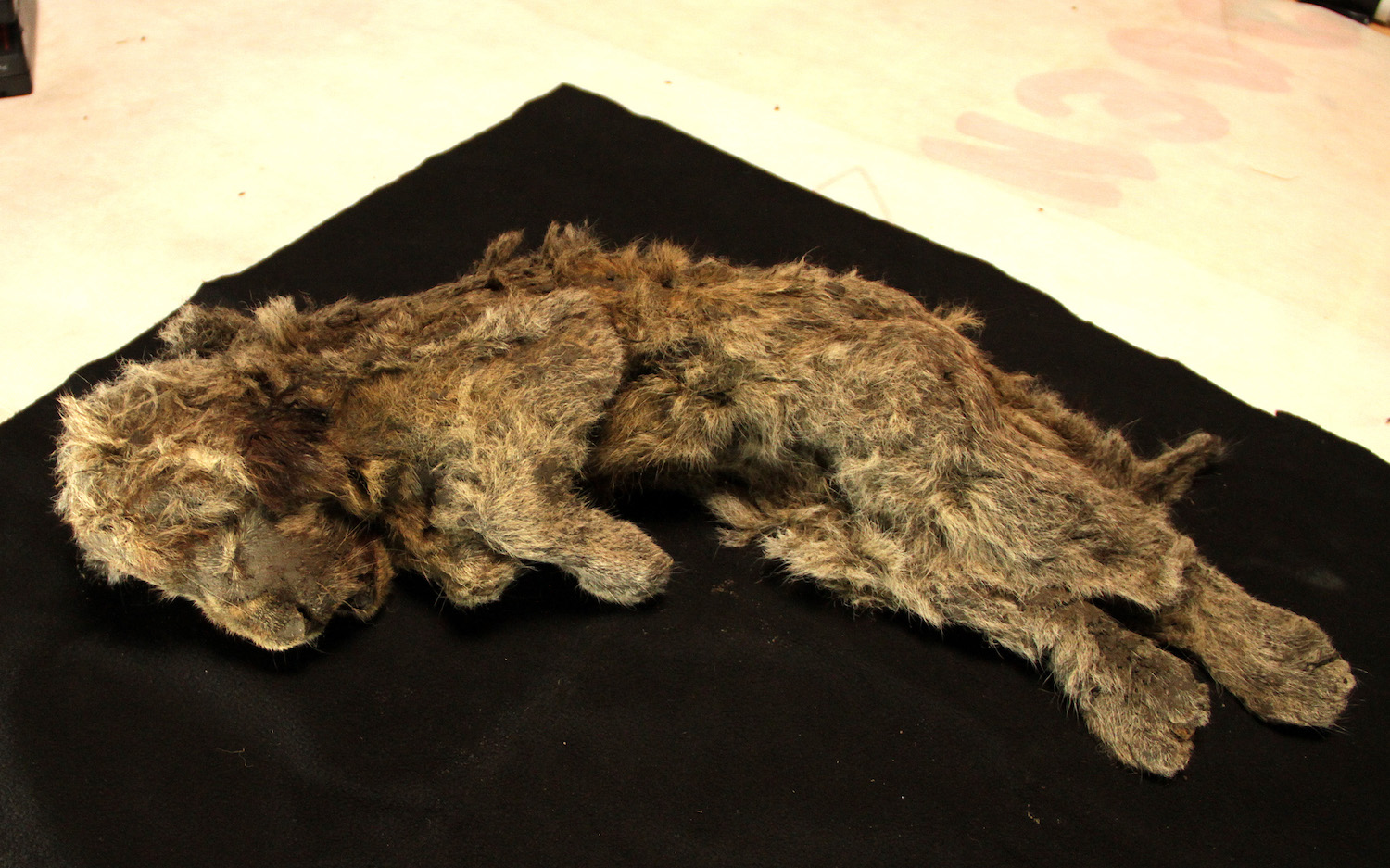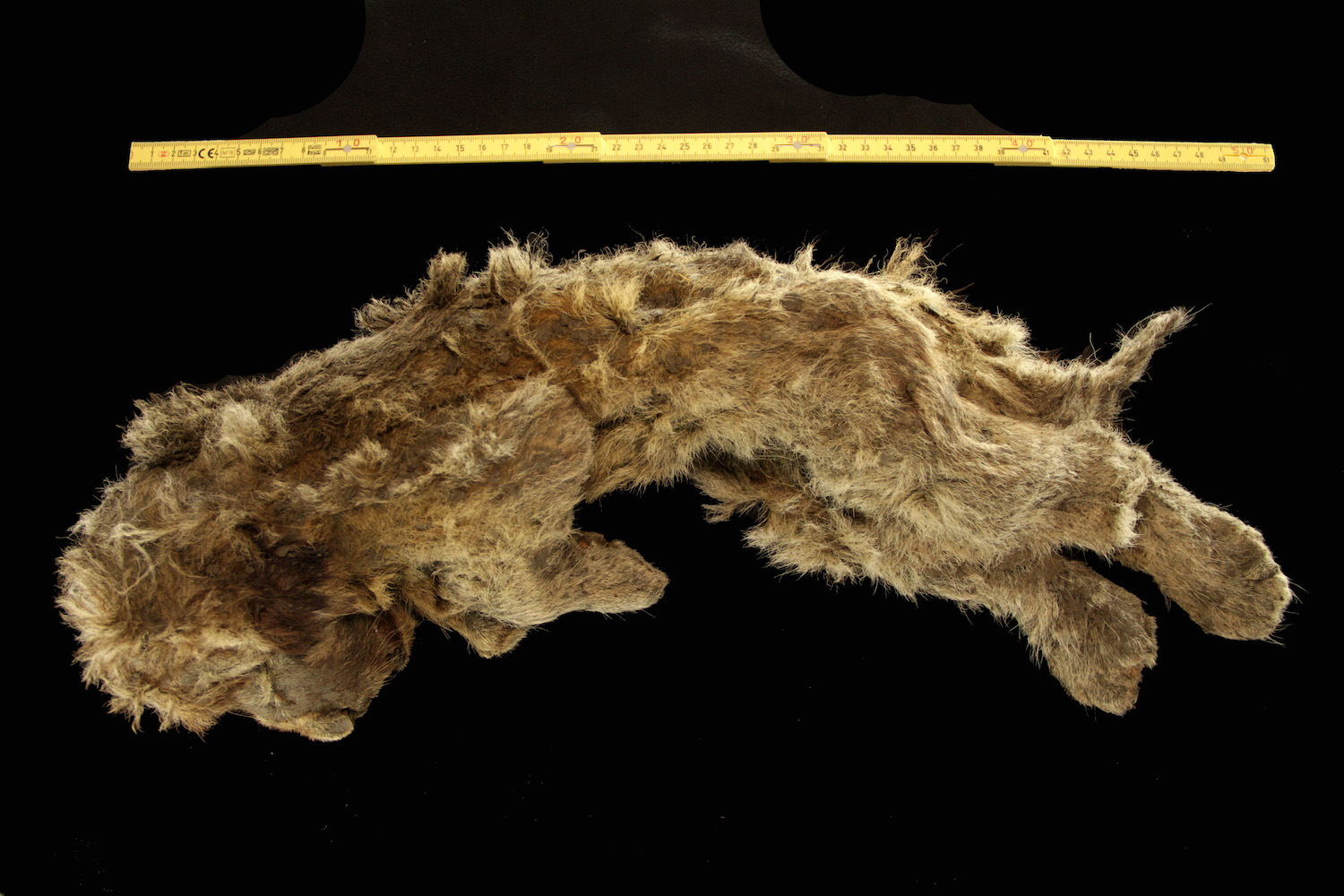 An adult cave lion would have measured 3 feet 9 inches high, and 6 feet 9 inches long without the tail.
The younger of the two specimens was remarkably well preserved, with claws that were still sharp enough to pierce the skin, soft tissue, intact whiskers, and fur—with its color preserved: a grayish to light brown. Boris's fur was a lighter, grayish-yellow in comparison.
The study's authors suggest that the cubs' light-colored fur was adapted for their snow-covered habitat. They also possessed a thick undercoat that African lions of today lack, possibly protection against a colder climate.
These cave lion cubs would have shared their habitat alongside mammoths, woolly rhinoceros, tundra wolves, bison, and saiga antelopes.
(Courtesy of Love Dalén)
Share your stories with us at emg.inspired@epochtimes.com, and continue to get your daily dose of inspiration by signing up for the Epoch Inspired newsletter at TheEpochTimes.com/newsletter