Acid attack survivor Pragya Singh, from India, was just 23 years old when she was viciously attacked on a night train while asleep. But rather than fall victim to her injuries, she mastered immense personal resolve, a desire to help others, and an optimistic attitude in order to change the lives of hundreds of survivors across India.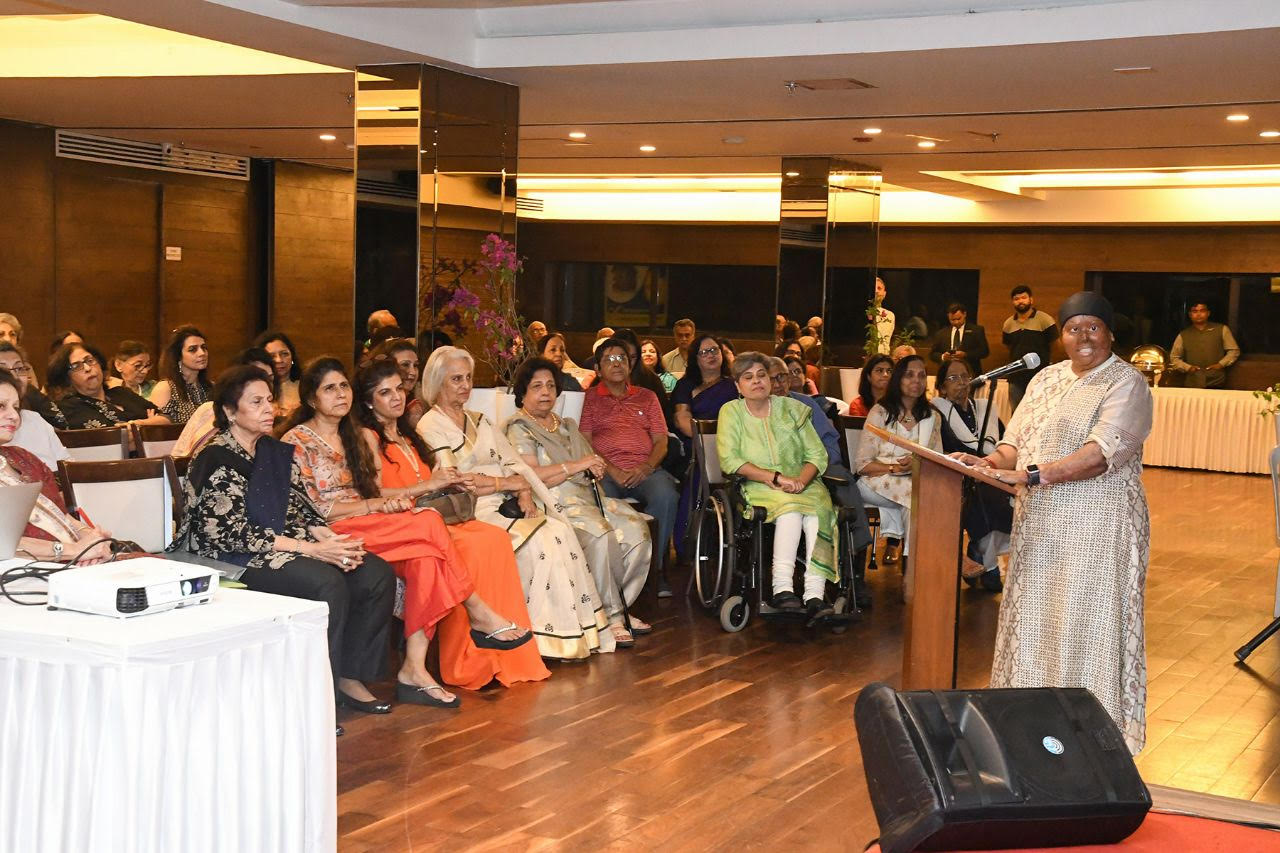 The Horrific Attack
Pragya got married in her hometown of Varanasi, northern India, on April 18, 2006. Twelve days later, she had to travel to India's capital, Delhi, to attend a campus placement interview. That very same evening, her beloved grandfather passed away and she was reluctant to leave.
"My parents convinced me to go ahead for my interview," Pragya recalled, speaking to The Epoch Times via email. "Probably, I should not have listened to them and stayed back, as no one could have imagined what laid in store for me that ill-fated night."
Pragya boarded a night train to Delhi. She suddenly woke up at 2 a.m. in excruciating pain; a man whose marriage proposal her parents had denied had thrown acid on her face and body.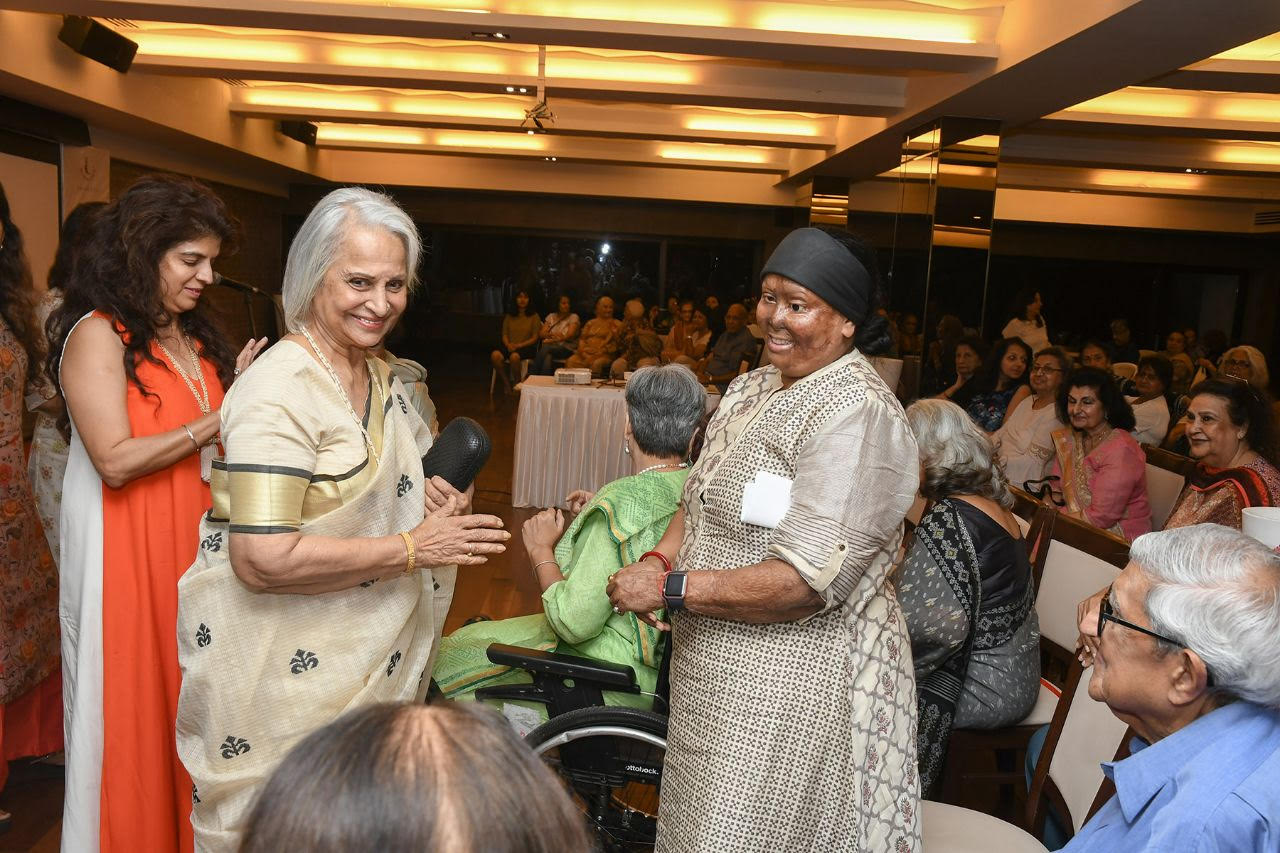 Pragya slipped into unconsciousness and spent 17 days in the ICU in Safdarjung Hospital's burn ward in Delhi, oscillating between life and death. The attack left burns on Pragya's back and chest, destroyed her vision in one eye, and damaged her ear and left arm.
Confined to her bed amid the wails of other patients and their crying relatives, Pragya realized how tragic life is for burn victims. Some of the patients who contracted infections and passed away had comparatively minor burns compared to Pragya's; she lamented the poor infrastructure for treating burn patients in India.
"I told myself that God has made me face this adversity in life to come out stronger so that I could help others who are less fortunate than me," she stated.
Reclaiming Life
Not long after, Pragya had to reclaim her own life by reintegrating into Indian society. She underwent a total of 13 reconstructive surgeries, and one year after her treatment she moved to Bangalore, a city in the southern part of India, with her husband to start over.
However, Pragya faced obstacles; she had lost her job after the acid attack and took to hiding out at home, away from the cruel judgments of the outside world.
"Beauty is the most important thing in today's life," she said. "In spite of my qualifications, I was rejected by several jobs due to my disfigurement and disability."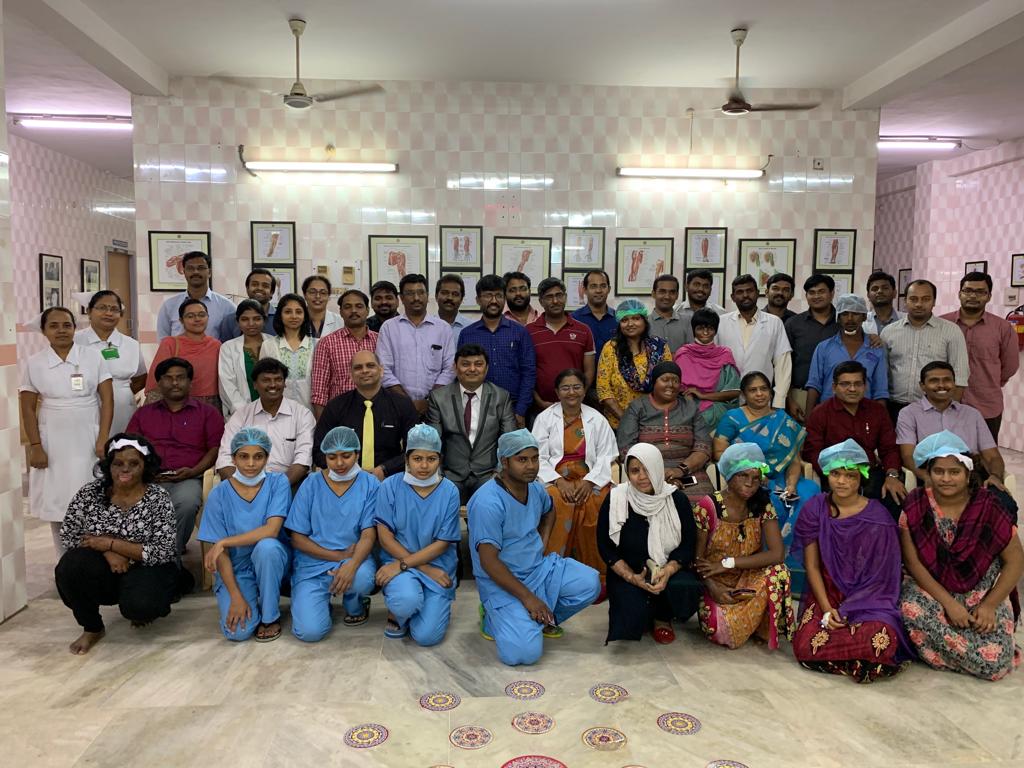 Pragya was no less persecuted in public. "Once a kid in my neighborhood said she hates me, she doesn't like my face […]," she recalled. "I don't blame the child, after all, her mother had not made her understand what disability is … rather than passing a smile when she sees these kinds of people, she taught just to stay ignorant and unaware."
A Foundation for Change
Pragya persevered through her personal struggles because of her unwavering desire to help others in a similar predicament as hers. She founded an NGO, called Atijeevan Foundation, in 2013. With the support of volunteers, medics, and philanthropic donors, the foundation has helped over 300 acid attack survivors to date.
Around 80 percent of the victims are women.
Atijeevan helps with funding for reconstructive surgeries, nonsurgical cosmetic procedures, counseling, and educational and vocational training. For those who are unable to secure employment outside their homes, the foundation organizes exhibitions for sales of homemade goods.
"Atijeevan focuses on creating champions who inspire other survivors, and the world, to live life with the same zest and happiness in spite of whatever happened in your past," Pragya shared.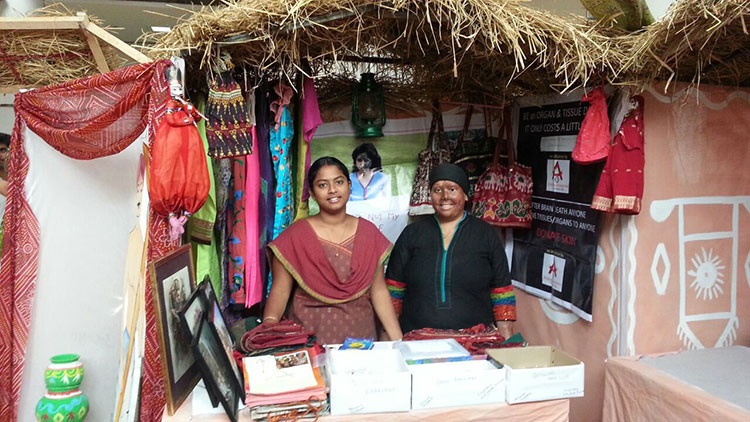 At Atijeevan, Pragya said she also promotes the concept of skin donation. "Most people don't even know that you can donate skin which is taken from the thigh or lower back. This donation could give an acid attack or a burn victim another lease on life."
According to her, this helps save up to 80 percent of burn victims.
In honor of her innumerable efforts, Pragya was awarded the prestigious Nari Shakti Purashkar ("Woman Power Award") by the president of India in 2019.
A Personal Journey
For Pragya, she found that giving back to the community has helped. "Taking care of others dulled my own pain to some extent," Pragya reflected.
Another progression in her own life that brought renewed confidence and a sense of purpose was the birth of her two daughters, Aishi and Tishya. Pragya was worried about how her children would deal with the questions they received from others about their mother's appearance.
"It was very difficult for them initially," Pragya explained, "but I made sure I make them aware about my story of perseverance [..]. I made sure they create their own version of sharing their mother's story."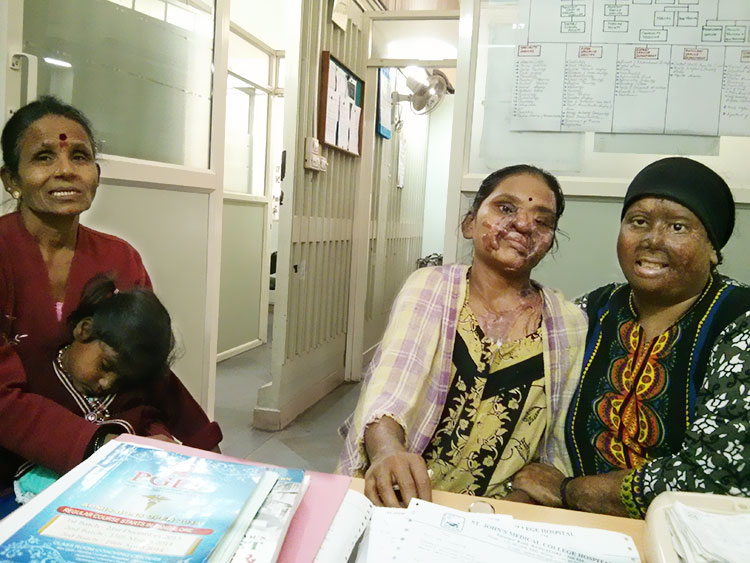 Strength in Numbers
The survivors in Pragya's program do not have to suffer alone in silence. Atijeevan offers workshops where members are encouraged to share their problems and overcome their fears. Meanwhile, many are motivated by the success stories of other survivors.
The program's benefits on these individuals who have gone through a traumatic incident in their life have been manifold. Some survivors have regained their lost confidence, while many have been empowered to pursue their dreams of finding gainful employment.
So far, some of them have started to work in the IT industry, the hospitality sector, and the garment industry. A couple of them have also become successful entrepreneurs; whilst some have become counselors, like Pragya, themselves.
Two acid attack survivors, Deepmala and Reshma, have been very close to Pragya's heart. "They lost their vision after the attack," she explained, "but after multiple surgeries, they gained partial vision and are working successfully […]They have been thriving and have been an inspiration to me."

As for what the future holds for Atijeevan, Pragya said she hopes to expand the NGO's program to include self-defense and legal workshops.
"For myself, I feel I am in the best place," Pragya shared. "I want to continue to find ways to help empower girls around me, and also help my daughters become good human beings."
A Glass Half Full
"Life will never go as planned," Pragya, now 37, reflected. "It sometimes throws things into disarray, pushes you to a corner, and leaves you broken […] it's sometimes life's way of giving new purpose and meaning to your life. I think I have found mine!"
The mother of two shared that her driving force is her own personal motto: "I am not a victim, I am an 'ambassador.' I have to fight for others who need my support at this moment."
"There are people with two different attitudes," she added, "the ones who follow the grumbling path and the others who follow the grateful path. I have learned to see the glass half full."
We would love to hear your stories! You can share them with us at emg.inspired@epochtimes.nyc