A solar term is a period of approximately two weeks based on the sun's position in the zodiac. There are 24 solar terms in a year, which make up the traditional Chinese calendar system used to guide farming and everyday life. The calendar contributes to the ancient Chinese philosophy that living in accordance with nature will enable one to live a harmonious life. This article series delves into each of the year's solar terms and offers practical advice and wisdom on how to navigate the changes of season in order to live happier and healthier.
"Rain Water" is the second solar term in the spring season. It occurs when the sun reaches 330 degrees longitude. This year, it began on Feb. 18 and will last through Mar. 4.
The Chinese name for the solar term calendar, "jie qi," has many layers of meaning:  jie means "day," "date," "section," or "restraint" when it is used as a noun and "to regulate" or "to moderate" when used as a verb. Qi means "weather," "climate," or "energy." In combination, the words reflect the ancient Chinese belief that humans should live in harmony with the sun and the cycles of the natural world.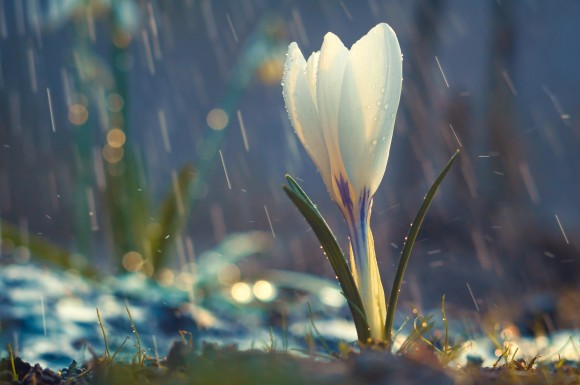 At this time of year, the sun is getting closer to the earth. In many places around the world, the weather is warmer and snow is receding, while rain increases. This provides the necessary conditions for growth in nature.
According to Chinese theory, everything on earth is composed of just five elements: wood, fire, earth, metal, and water. The element for spring is wood—the only element among the five that is a living organism. This reflects the fact that all living creatures are very prosperous, and come alive during the spring season.
During the Rain Water solar term all living beings, including wood, are waking up from the winter and need water to nourish them.
During the Rain Water solar term, all living beings, including those of wood, are waking up from the winter and need water to nourish them. This also follows the theory in the five-element system that says "water enhances wood."
Living in Harmony with 'Rain Water'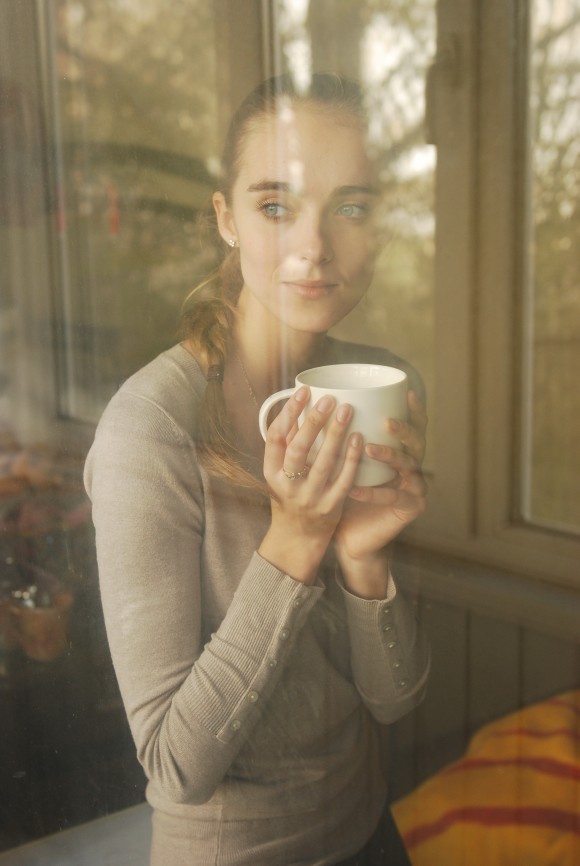 Many cultures around the world advise that the best plants to grow during this time of year come from the bean or legume family. They are ideal because of their resistance to cold and minimal need for maintenance, and are great sources of nitrogen, which is critical for many other plants that will grow later on in the season.
If we follow the ancient Chinese belief of living in harmony with the natural world and its cycles, this means eating in line with the seasons as well. This is to say, it's a good idea to eat more beans and spring greens at this time. During this season, the Japanese favor fresh spring plants and mushrooms. The Italians eat fennel with olive oil. Chinese people eat many types of spring treats made with wormwood, to celebrate the beautiful days of the coming season.
In the theory of five elements, the organ associated with the element wood is the liver, so spring is the best season to adjust any imbalances associated with the liver. Avoiding heavy or oily food and alcohol is good for promoting healthy liver functioning. It is also important to keep a calm mind, as the Chinese believe anger damages one's liver.
At this time of year, hormones and enzymes are very active, and with minimum effort we can get rid of retained fluids inside our body, or extra fat stored over winter.
At this time of year, hormones and enzymes are very active, and with minimal effort, we can get rid of retained fluids inside our body and extra fat stored over winter. You may be surprised by how quickly your body can shape up if you exercise regularly, sleep and wake early, and follow the easy tips below.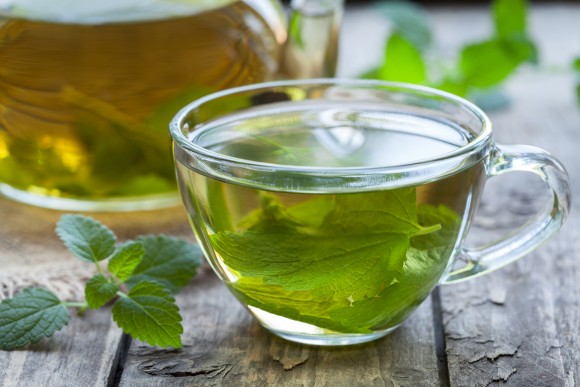 Ideal Herbal Teas:
Dandelion, lemon balm, rosemary, orange
Herbs for Cooking:
Thyme, basil, ginger, garlic
Foods to Eat:
Water chestnut, purple perilla, beans
Essential Oils:
Patchouli, oregano
Healing Method:
Warm foot baths can relieve lingering winter symptoms when taken at this time. Those who have knee problems can prepare a deep wood bucket with warm water and a few drops of essential oil. Soak the feet and calves before going to bed.
Epoch Times contributor Moreen Liao is a certified aromatherapist; former dean of the New Directions Institute of Natural Therapies in Sydney, Australia; group vice president of New Directions Australia; and founder of Ausganica, one of Australia's leading makers of certified organic skincare and cosmetics. Visit Ausganica.com