News Analysis
Chinese state-run media Xinhua claimed that Qingdao city tested nearly 11 million residents within five days after a new cluster of local COVID-19 infections emerged in October. Based on an analysis of China's current resources and news reports by other media outlets in the mainland, evidence suggests that it may not have been possible for Qingdao to conduct such large-scale testing within a short period of time.
Authorities in Qingdao, a coastal city in eastern China's Shandong Province, announced citywide nucleic acid testing on Oct. 12, Xinhua reported on Oct. 16.
The outbreak in Qingdao was confirmed by authorities on Oct. 11 when the municipal health commission reported eight asymptomatic cases and four confirmed cases of COVID-19. "Except for the cases already reported, no new positive samples have been detected," Xinhua claimed.
"To ensure the citywide testing can be completed in five days, five cities in Shandong Province, including Zibo, Yantai, and Rizhao, are assisting Qingdao with nucleic acid sampling and testing, and more than 1,200 people have been dispatched to the city for assistance, said Chen Wansheng, an official with the municipal government of Qingdao," the report said.
Is Qingdao's Virus Testing Capacity Greater Than Beijing's?
State-run newspaper People's Daily reported on June 25 that Guo Yanhong, the inspector of the Medical Administration and Hospital Administration of the National Health Commission, said that the nucleic acid testing capabilities of medical and health institutions across China have significantly improved since the beginning of March. In terms of testing centers, the numbers have gone up to 2,081 in March to 4,804 in June; the total number of technical personnel engaged in nucleic acid detection rose from 13,900 in March to 28,500 in June; and the national nucleic acid testing capacity in the country increased from 1.26 million people per day in early March to 3.78 million people per day in June.
Based on the People's Daily report, there would be a total of 18.9 million people tested in five days (3.78 million people per day x 5 days) given the capacity and resources throughout the country.
Xinhua claimed that Qingdao has completed tests for nearly 11 million people in five days. This testing capacity is more than half of China's testing capacity to date. Or simply put, Qingdao itself has a testing capacity of about 2 million people per day.
However, Beijing's maximum daily test capacity as of June 20 was 230,000 person samples, which was done based on the batch- or pool-testing (i.e. five samples in a batch), according to a report published by Chinese weekly newspaper The Economic Observer on June 24.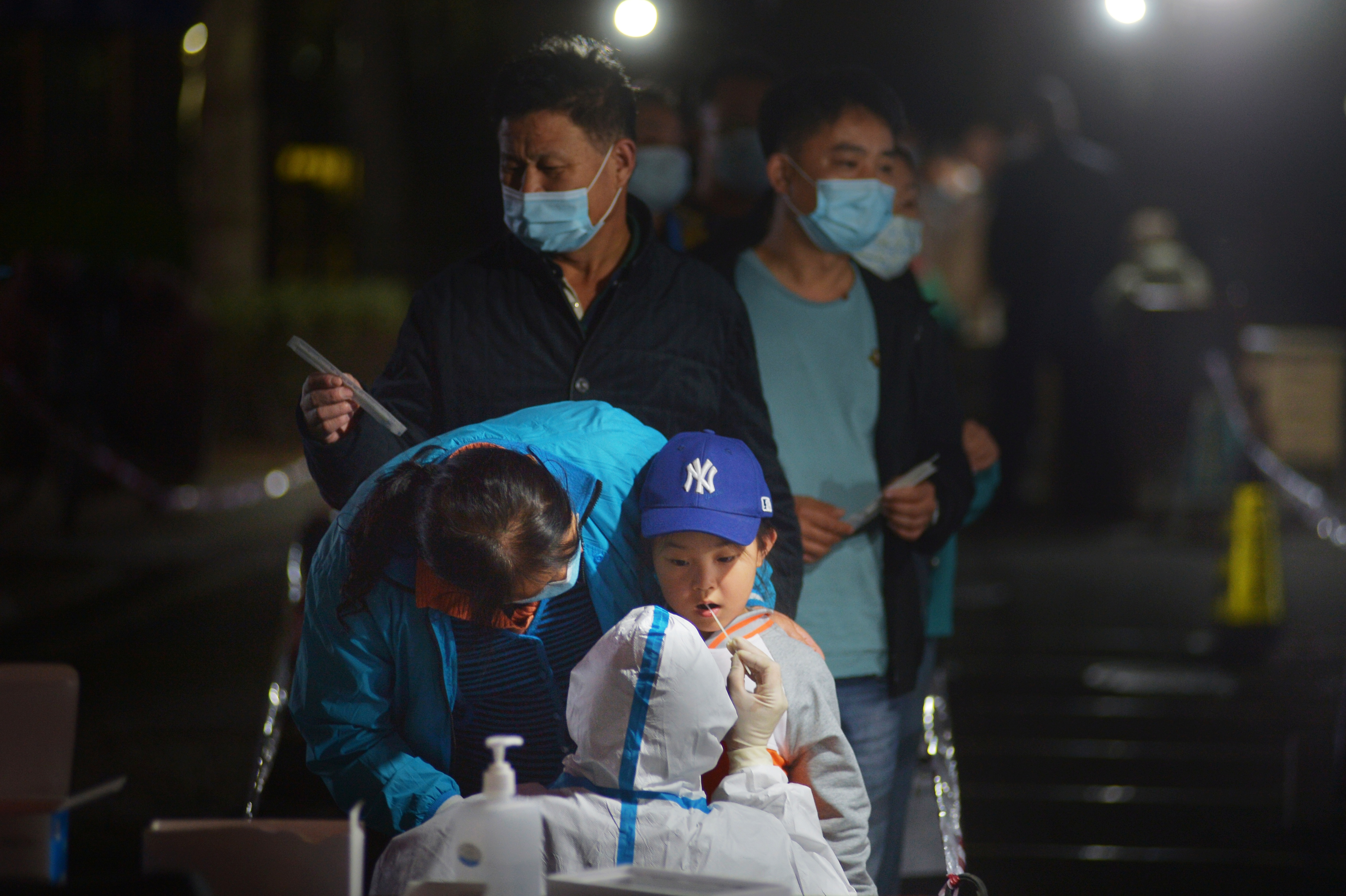 The COVID-19 test conducted in Qingdao was done with 10 samples in a batch, according to a report by China National Radio. Assuming all things are equal, even in the capital Beijing, the maximum number of tests that can be done with the ten-in-one batch testing are 460,000 person samples per day.
From another angle, Chinese news portal Sina reported that on May 1, Shandong Provincial Health Commission listed a total of 209 medical and health institutions in the province that have the ability to detect the COVID-19 nucleic acid, of which there are only 23 in Qingdao and 27 in Jinan. Therefore, based on the People's Daily report, as of the end of June, there were a total of 4,804 medical and health institutions with the facility to conduct COVID-19 tests. Assuming the national nucleic acid testing capacity is 3.78 million people per day as reported by People's Daily, the daily test capacity for Qingdao city (or even the entire Shandong Province), would have been 150,000 people.
Since there was no report of an outbreak in Qingdao (or Shandong) from June to September and no announcement from the government on doubling the test capacity, how was it possible for the local authorities to expedite the test capacity to surpass that of Beijing's and reach the record of about 2 million people tested per day in October?
How Many Qualified Technicians Conducted the Sampling and Testing?
According to a Xinhua report, "more than 10,000 medical workers have been mobilized" in Qingdao. In June of this year, Chinese media reported that there were 28,500 qualified technicians conducting nucleic acid testing in China. It is inconceivable for Qingdao to train or even mobilize 10,000 qualified technicians in just a few days. Most of them should have participated in sampling, but the actual number of technicians involved in conducting the nucleic acid test (PCR testing) are even less. To achieve the daily task of sampling and testing around two million people per day, how many so-called qualified technicians were in Qingdao and/or Shandong at the time? The actual numbers are unknown.
Can Qingdao Provide a List of Biosafety Level-2 Labs Qualified for Virus Testing?
According to China's Center for Disease Control and Prevention (CDC) guidelines on laboratory testing (diagnostic and antibody testing) for COVID-19, "The SARS-CoV-2 specimens shall be collected by qualified technicians who have received biosafety training [who have passed the training] and are equipped with the corresponding laboratory skills." The test "should be performed in a BSL-2 laboratory, with personal protective equipment subject to BSL-3 laboratory protection requirements."
However, medical facilities in China are generally limited with the number of qualified laboratories, with an exception of some major medical and research hospitals, according to an article posted on WeChat on Aug. 24 by Chinese medical journal labmed.cn. Therefore, the test capacity is relatively low, not to mention the number of the qualified technicians for performing the nucleic acid test.
So how many biosafety Level-2 laboratories are qualified for COVID-19 testing in Qingdao?
The article's author, "Guanhai Yunyuan," proposed methods to increase the testing efficiency for 1,000 tests a day. The article explained the fundamental challenges, including specimen collection, transportation, reception, preservation, testing, and reporting. Generally, a virology lab is equipped with four to five staff members, two nucleic acid extraction instruments, and two nucleic acid amplification instruments. It can routinely operate between 100 to 200 nucleic acid samples per day. But it would be very difficult to handle thousands of specimens per day.
To accomplish nearly 11 million tests within five days, it would require 2,000 labs with the capacity of handling 1,000 specimens a day. Does Qingdao have 2,000 labs? According to the People's Daily report, there were only 4,804 facilities in China as of June.
Local media in Qingdao published a report on Oct. 2, claiming that there are 74 institutions available for specimens collection in the city. Among them, four are equipped with the capacity to perform testing, and 37 of them are unable to perform testing.
So which medical institutions in Qingdao have made this citywide mass testing possible?
According to an online search conducted by the authors, there are only 33 institutions that may have the capacity to do COVID-19 testing in Qingdao.
Can Qingdao Provide a List of Manufacturers and Suppliers of Testing Kits?
Zhang Huaqiang, deputy director of the Qingdao Center for Disease Control and Prevention, introduced the COVID-19 testing method as combining 10 samples at a time. But some experts have questioned the sensitivity and effectiveness of this method. Although this sample pooling would reduce the workload by ten times, it would also dilute out the positive sample and reduce the effective concentration of nucleic acid in a positive sample. The sensitivity of the test kits in China currently ranges from 100copies/mL to 1000copies/mL. However, the actual sensitivity is typically lower due to nucleic acid damage during the extraction process.
Researchers from Stanford University School of Medicine also found that the sample pooling practice "may miss individuals in whom COVID-19 risk has not been identified," according to their report, titled, "Sample Pooling as a Strategy to Detect Community Transmission of SARS-CoV-2."
Is it possible for the Chinese authorities to disclose the list of PCR testing (diagnostic testing) kits and its sensitivity?
Who are the manufacturers of the laboratory kits and reagents? Which manufacturers have such large inventory that would meet the demand in such a short notice? Where did these suppliers find the manpower and material resources to accomplish these production tasks in a short time and ship the goods to Qingdao?
Can Qingdao Provide a List of Manufacturers and Suppliers of PCR Thermal Cycler?
For every 100 samples to be tested by PCR (polymerase chain reaction), it would take about two to three hours to conduct the amplification of samples on the PCR machine or thermal cycler. This time cannot be shortened. Generally, a PCR laboratory is equipped with a corresponding number of PCR thermal cyclers according to its daily operating needs to avoid issues of redundancy and inefficiency.
Carrying out Qingdao's mass testing would require exceeding the daily routine requirements of any laboratory. To meet such a demand, the procurement of new PCR thermal cyclers must be in place.
Could Qingdao have provided the quantity, model, list of manufacturers, and delivery date of the new and old PCR thermal cyclers needed for the citywide testing at that time?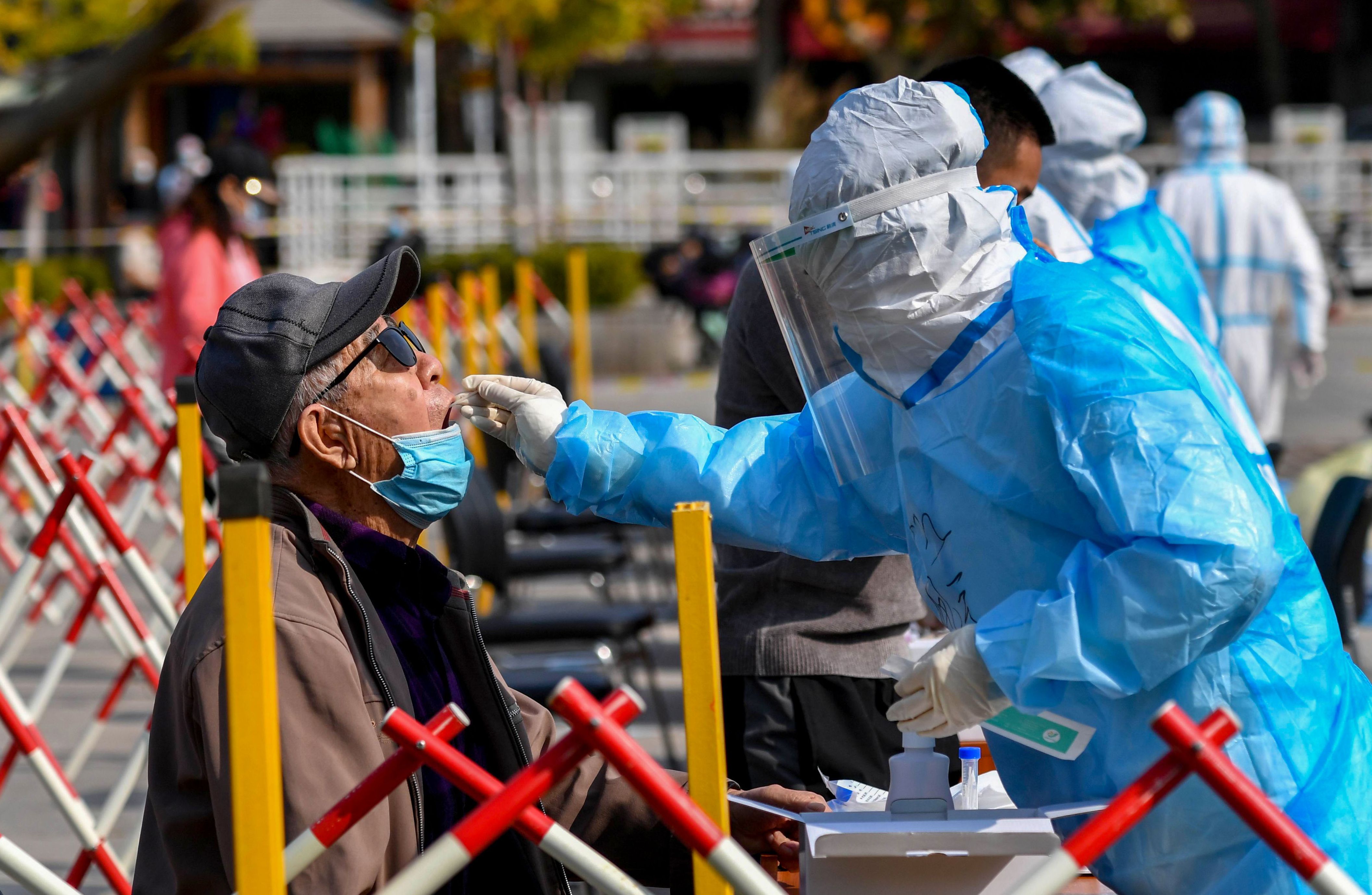 Can Qingdao Provide Information on the Refrigeration Facility?
A large number of specimens and test reagents also increase the demand for refrigerators. SARS-CoV-2 is an RNA virus and is easily degraded. The collected samples should be immediately stored in a special virus preservation solution and sent for inspection as soon as possible. Specimens that can be tested within 24 hours can be stored at 4 degrees Celsius; specimens that cannot be tested within 24 hours should be stored at -70 degrees Celsius (or temporarily at -20 degrees Celsius).
Moreover, many reagents need to be stored at low temperatures. The amount of reagents for nearly 11 million samples is a lot. Imagine the number of refrigerators needed. Can Qingdao provide information on refrigerators such as its quantity and suppliers?
How Many Lab Disposables Were Available?
This mass testing also increased the massive demand for laboratory disposables, including pipette tips, 96-well test plates, and EP test tubes.
In fact, the entire process of sampling and testing consumes a lot of disposables. Oftentimes, a laboratory halts its experiment due to the delay on the shipment and order of disposable supplies.
For nearly 11 million samples, even with a ten-in-one mix, it would take at least 10,000 96-well plates, four to five million pipette tips to avoid cross contamination of samples.
Where did Qingdao obtain these large quantities of supplies in a short time? Can Qingdao provide the quantity and supplier of these laboratory disposables?
Why Didn't Qingdao CDC Not Participate in National Testing?
The Epoch Times called several local CDC organizations in Qingdao and asked if they participated in the nationwide COVID-19 testing. But the staff couldn't give a straightforward answer.
The Licang District Center for Disease Control said: "Anyway, our CDC did not participate in the mass testing because there are only a few people in the laboratory. It is impossible to complete such a large workload. It is impossible for a few people to complete it."
The Qingdao CDC: "The whole thing is organized by the government. The government's information should be accurate. There is no problem if it's in the news. It is led by the government. Do you understand?"
To accomplish such an ambitious project, it would require close cooperation and overall coordination among various functional departments. Why is it that the CDC staff in Qingdao seem to be unclear about the situation?
Has Qingdao Considered the Possibility of False Negative Errors and the Need for Re-examination?
Even if all potential errors are avoided, a 100 percent error free test is still unrealistic. The false negative results (for various reasons an infected person could test negative) are expected.
There is no data to prove the accuracy rate of the Chinese nucleic acid testing, but there are many factors that affect the accuracy rate, such as the quality of the test reagents, the time of infection of the tested person (too early or too late will reduce the accuracy rate), the cooperation of the tested person (poor cooperation may lead to poor sampling of the specimen), and the operational proficiency of the technicians.
Did Qingdao Conduct Two Tests for People Who Were in Close Contact With COVID-19 Patients?
One nucleic acid test may not reveal the results. The nucleic acid test should be combined with epidemiological exposure, symptoms, and other clinical data to effectively confirm the true clinical value of the test.
For example, for people who have been in close contact with confirmed or suspected cases, two nucleic acid tests are usually required. For people who have been to high-risk areas of the pandemic, if they have fever and respiratory symptoms, a negative test result may be a false negative, so two nucleic acid tests are needed to rule out the possibility. When the doctor cannot rule out the possibility of an infection with a negative test, the nucleic acid test needs to be done again. The doctor will also need to judge by combining chest CT, blood tests, and serum antibody tests.
To be responsible for people's health during the COVID-19 pandemic, Qingdao authorities ought to consider conducting two nucleic acid tests along with clinical examinations for those who have had a history of close contact with patients and a history of epidemiological exposure. While collecting samples, the high-risk groups should receive special attention by collecting their recent epidemiological contact history and clinical symptoms.
Conclusion
In the eyes of experts, the news that Qingdao completed nearly 11 million nucleic acid tests in five days violates the common sense and principles of basic virus testing. It is clearly an impossible feat, but it was reported and highly publicized in the mainstream media of Chinese society.
Dr. Xiaoxu Lin is an expert in microbiology and immunology. He is a former microbiologist in the U.S. Army, and lab director of the viral diseases branch at the Walter Reed Army Research Institute.
Dr. Yuhong Dong is a medical doctor and an expert in infectious diseases. He was also a senior medical scientific expert for antiviral drug development in Novartis Pharmaceutical in Switzerland.