When her little sister fell into their backyard pool at home in Chiang Mai, northern Thailand, this heroic 3-year-old wasted no time screaming for help. Her father, who was sweeping leaves nearby, was able to save the struggling toddler from drowning in the nick of time.
Now he is using his family's ordeal to urge parents to watch their kids when they're around water.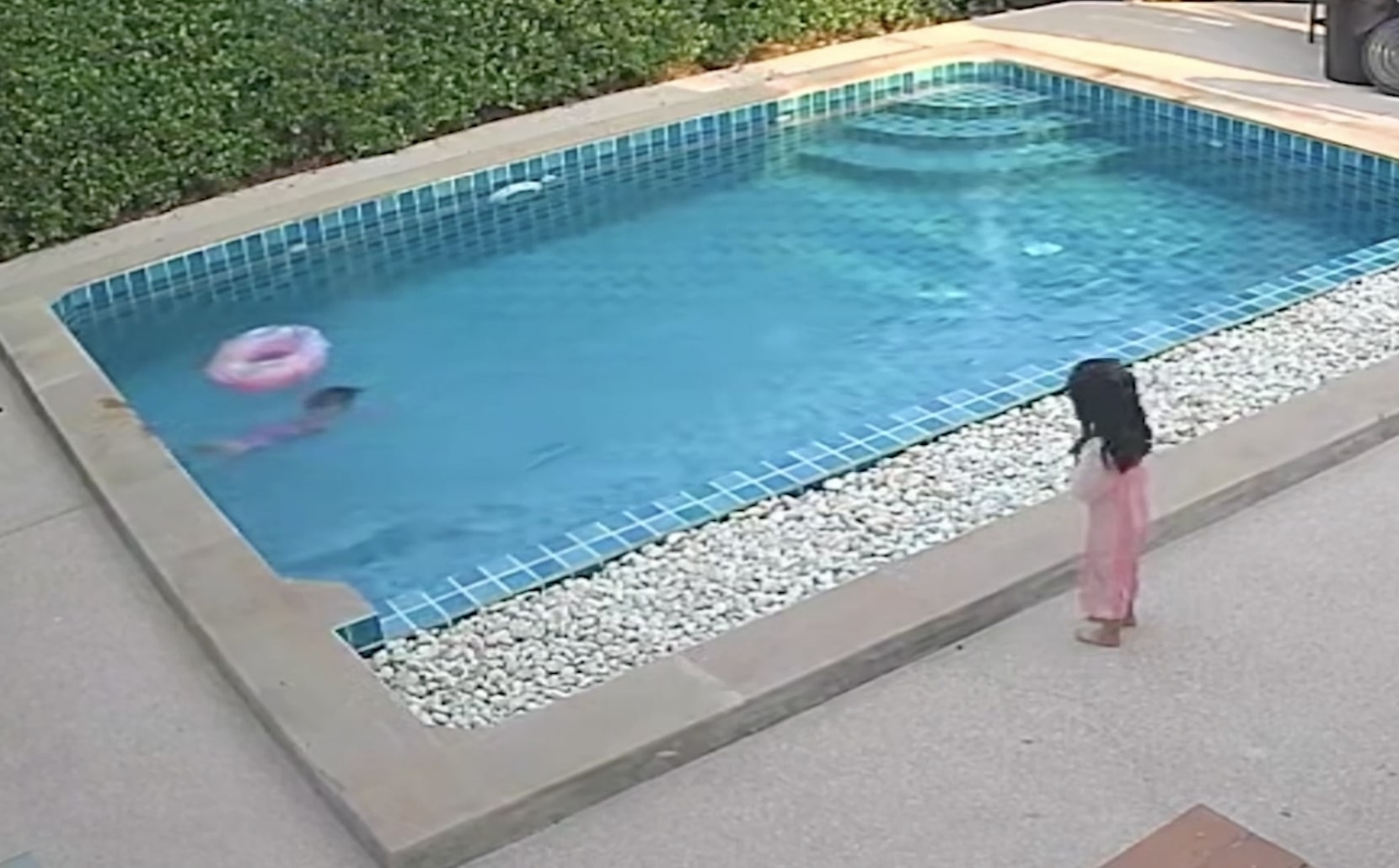 Sisters Kana and Kaning Kanuengnit, aged 3 and 2 years old, were happily playing around the family pool with inflatable toys on Feb. 25 when Kaning lost her footing. She toppled sideways into four feet of water; home security footage recorded the stomach-lurching moment.
"I was sweeping near the pool and my wife was cooking in the kitchen behind the house," the girls' father Apisit Kanuengnit, 29, told Newsflare, as translated from Thai. "My younger daughter carried an inflatable swimming ring around the swimming pool, while my elder daughter just played near the pool. We weren't planning for any pool activities so I didn't notice … I didn't hear anything."

However, Kana did. After standing in shock for just a second, she realized that her little sister was under water and not resurfacing on her own.
She began screaming for her father, who, at that moment, was sweeping with his back turned to the pool. She then ran to get his attention.
Apisit dropped his broom and jumped into the water without hesitation, pulling the child to safety. In his rush to save Kaning, Apisit forgot to think about his phone and other items in his pocket, thinking only of his daughter's safety at that moment.
Moments later, the stunned toddler caught her breath and began to cry. She was unharmed thanks to her sister's, and father's, lightning-quick responses to the accident.
Security footage shows Apisit retrieving the sodden phone from his pocket only after pulling Kaning out of the water, then turning his attention straight back to his child.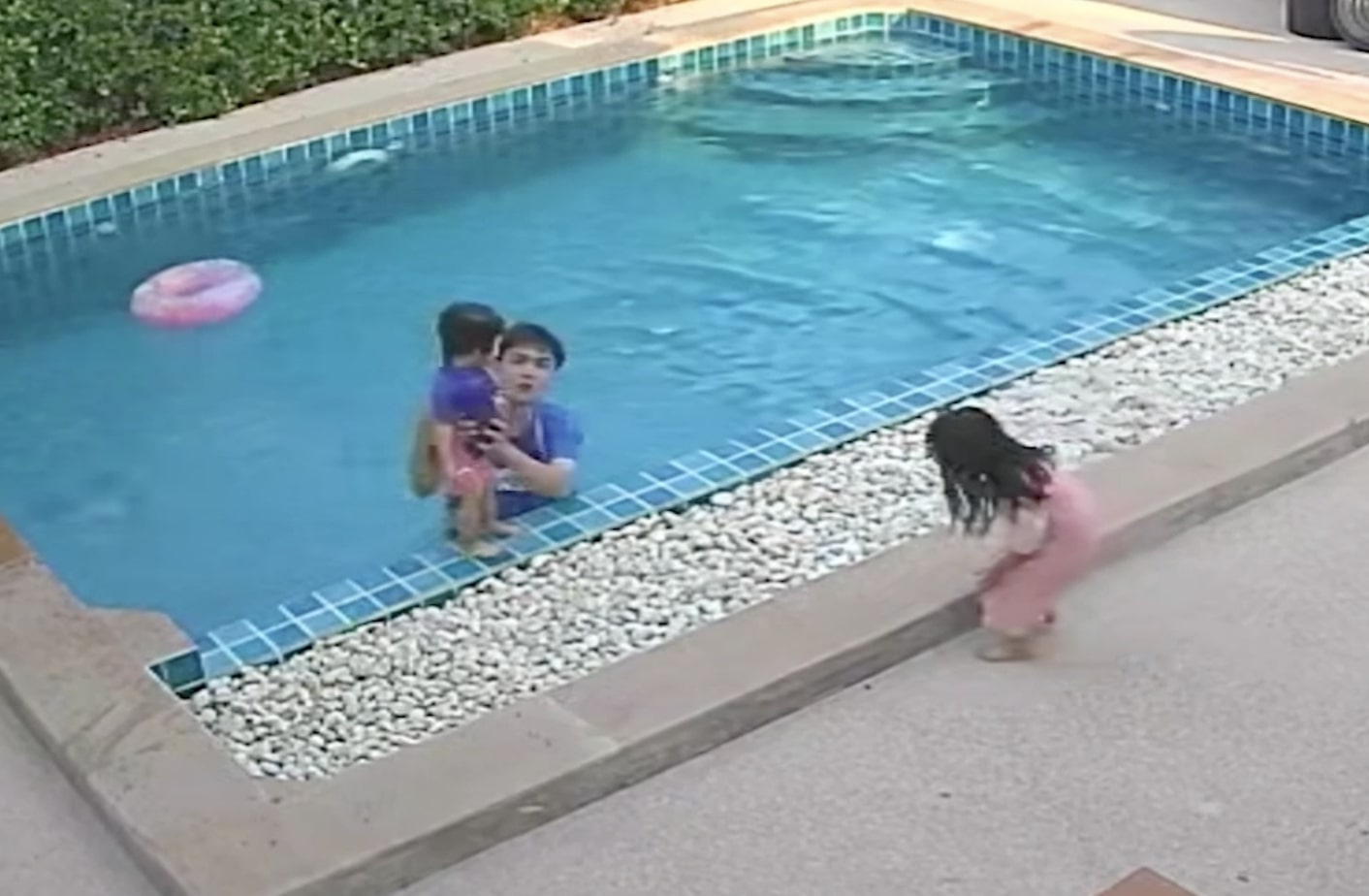 Apisit reflected: "It is partly my mistake for being careless, but luckily I have a little hero: my eldest daughter … they don't know how to swim, but they are in the water often so they know a little bit."
Having faced this tribulation, he is now using his story as an example to remind parents to be more vigilant.
"You cannot take your eyes off, even for a split second, when there are children and water," he said. "I want to stress this to parents with small kids and a pool to put up a barrier around the pool. If not, they should always be careful."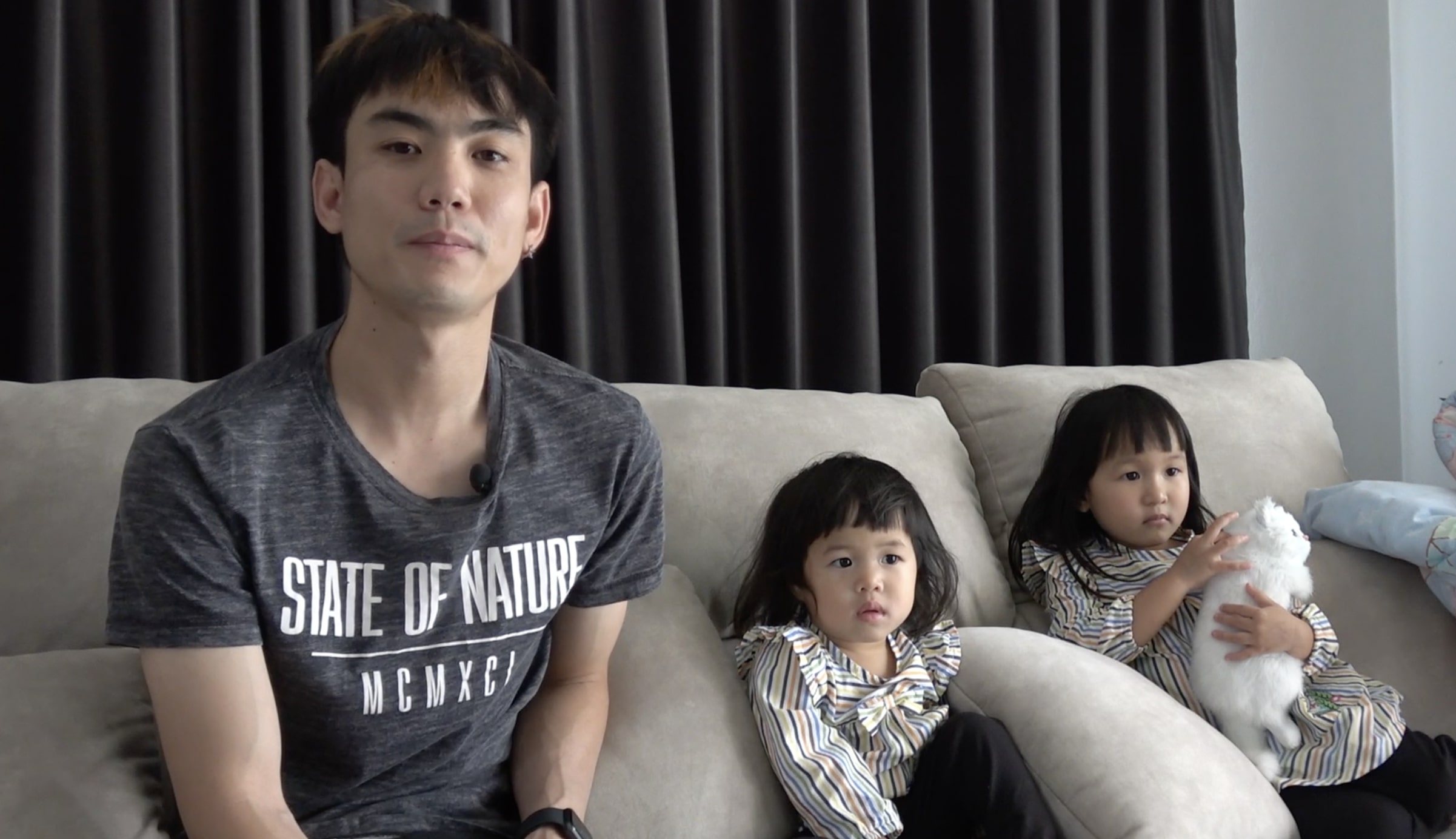 In matching striped blouses, sisters Kana and Kaning joined their father to be interviewed by the news media, both healthy, happy, and smiling shyly after recovering from their ordeal.
Watch the video:
(Video Credit: Newsflare)
Share your stories with us at emg.inspired@epochtimes.com, and continue to get your daily dose of inspiration by signing up for the Bright newsletter at TheEpochTimes.com/newsletter