An experimental COVID-19 antiviral drug seems to be effective at preventing hospitalizations, but isn't cleared by the U.S. Food and Drug Administration, according to a study published online Wednesday.
The study, published in the New England Journal of Medicine, found that the drug, interferon lambda, prevented 51 percent of hospitalizations among individuals who received COVID-19 vaccines.
Study authors wrote that the trial was one of the first to test the drug in a largely vaccinated group, or 84 percent of participants. It had the same effect on people who were not vaccinated, they said.
A total of 933 people got a shot of interferon lambda in Canada and Brazil, and they were compared with 1,018 individuals who received a placebo. About 2.7 percent of those who got the interferon shot had to be hospitalized, compared with 5.6 percent who got the placebo, the paper found, noting it's a difference of 51 percent.
"This phase 3 trial, which was conducted in a predominantly vaccinated population infected with various SARS-CoV-2 variants of concern, showed the efficacy of a single subcutaneous dose of pegylated interferon lambda administered within seven days after the onset of symptoms," the study said, referring to the virus that causes COVID-19. " This regimen resulted in a greater than 50 percent reduction in the risk of a primary-outcome event. Our trial findings were consistent across the SARS-CoV-2 variants of concern and across multiple subgroups according to vaccination status."
The drug "could be an important addition to our arsenal to fight COVID-19, especially for high-risk patients who may not be able to use currently available treatments because of side-effects or drug interactions with medications they take," Dr. Jordan Feld, a lead authors of the study and chief of Toronto Centre for Liver Disease, said in a statement about their research to GlobalNews.
In recent months, the Food and Drug Administration (FDA) has pulled authorization for several drugs that were used to treat COVID-19 across the United States, leaving patients with few options. Those decisions mean that Pfizer Inc.'s antiviral drug Paxlovid, Merck's Lagevrio, convalescent plasma, and Gilead Sciences' Veklury, known as remdesivir, are the primary treatments for the virus.
Some doctors have said that Paxlovid and remdesivir have significant side-effects or interfere with other medications. In the case of remdesivir, there have been concerns that the drug has caused potentially fatal side-effects, including kidney failure, among COVID-19 patients. Paxlovid interferes with a number of commonly used medications, according to federal officials.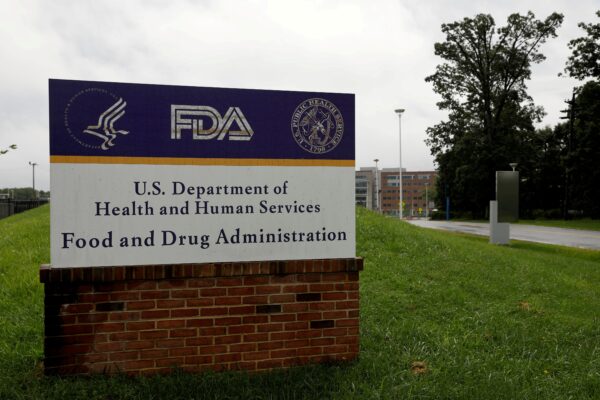 The FDA in January withdrew its prior authorization of  Evusheld, a combination antibody treatment that is given to people with weak immune systems, after the agency determined that the drug isn't effective against most COVID-19 Omicron variants. In December, the FDA pulled authorization for Eli Lilly and Co.'s COVID-19 drug bebtelovimab because it cannot combat the dominant Omicron subvariants, according to the agency.
The decision prompted the U.S. Centers for Disease Control and Prevention (CDC) to issue revised guidance for people with weakened immune systems that included masking and social distancing, despite studies showing that such practices may not be effective.
"Among persons with immunocompromise and their household members and close contacts, prevention measures, including wearing a high-quality and well-fitting mask, maintaining physical distance from others (at least six feet), improving indoor ventilation, practicing frequent handwashing, and developing a care plan, should be considered in addition to receipt of a bivalent booster dose," said the CDC on Jan. 27.
The federal agency added that "it is important to wear a mask and maintain physical distance from others if it is not possible to avoid crowded indoor spaces … simple interventions should be used to improve ventilation in buildings and decrease SARS-CoV-2 transmission by improving air flow."