YORK, Pennsylvania—Keith Smith received the first of three doses of ivermectin Monday, while being treated for COVID-19 in the intensive care unit at UPMC Memorial Hospital; the York, Pennsylvania hospital objected to the treatment, but Keith's wife Darla Smith got a court order to allow it.
"Ivermectin has been prescribed for human use for 35 years and has been used over 4 billion times around the globe," Buffalo, New York attorney Ralph Lorigo, who handled the Smith case, told The Epoch Times. "It is an essential drug. The CDC recommends every refugee that comes into the country take ivermectin. That shows how safe it is."
Ivermectin is approved for the treatment of parasitic diseases but has been successful in treating COVID-19 patients, although COVID-19 treatment is considered off-label use. It is legal for doctors to prescribe drugs for off-label uses.
Since his first ivermectin case in January, in which an 80-year-old woman went from near death and on a ventilator, to celebrating her 81st birthday healthy and at home, Lorigo has taken on over 100 cases of patients' families fighting with hospitals over the right to try ivermectin.
"Things are so bad that I had 37 inquiries over the weekend from people desperately seeking treatment for a loved one in the hospital, who is in terrible shape. The hospital has done its protocol, and it didn't work."
Often the protocol is another drug, Remdesivir, and if the patient's health declines, being intubated—that is, put on a ventilator.
"When you are placed on a ventilator, it means they have done their protocol and now it is wait-and-see. Your chances of getting better once on a ventilator diminish substantially," Lorigo said. "At the beginning of COVID, if you went on the ventilator, you had an 80–90 percent chance of not surviving. It's better now, but being on a ventilator can harm lungs. As you stay on that ventilator, your chances of survival diminish."
A COVID-19 Thanksgiving
The entire Smith family, Keith, 52; Darla, 51; and sons Carter, 21 and Zachary, 17 were diagnosed with COVID within days of each other in early November.

They aren't saying if they had the vaccine because of HIPPA privacy rules, Darla Smith told The Epoch Times.

Everyone in the house felt miserable, but one night Keith was restless, coughing too much to sleep. In the morning he told Darla he was getting a brownish-red fluid when he coughed. She thought it could be the red cough medicine he took the night before, but when he coughed and showed her, they decided to go directly to the nearest emergency room, UPMC Memorial Hospital.

"He did not want to be intubated," Darla told The Epoch Times. "We have heard troubling stories about intubation, and he didn't want to be intubated."

That was Friday morning, Nov. 19.

"From the very start, they pushed intubation. In the ER the first day they were talking about it," Darla said. They waited in the emergency room to get into the intensive care unit, by Saturday, a room opened in ICU, and Keith was moved there. Around 12:30 Sunday morning, the hospital called Darla at home to let her know Keith's oxygen had plummeted. They wanted to intubate him.

"He said, call my wife. It's a joint decision," Darla said. A hospital worker let the couple use his phone to video chat before sedating Keith and putting him on the ventilator.

"I was in despair. I immediately prayed. I called my parents and we prayed," Darla said.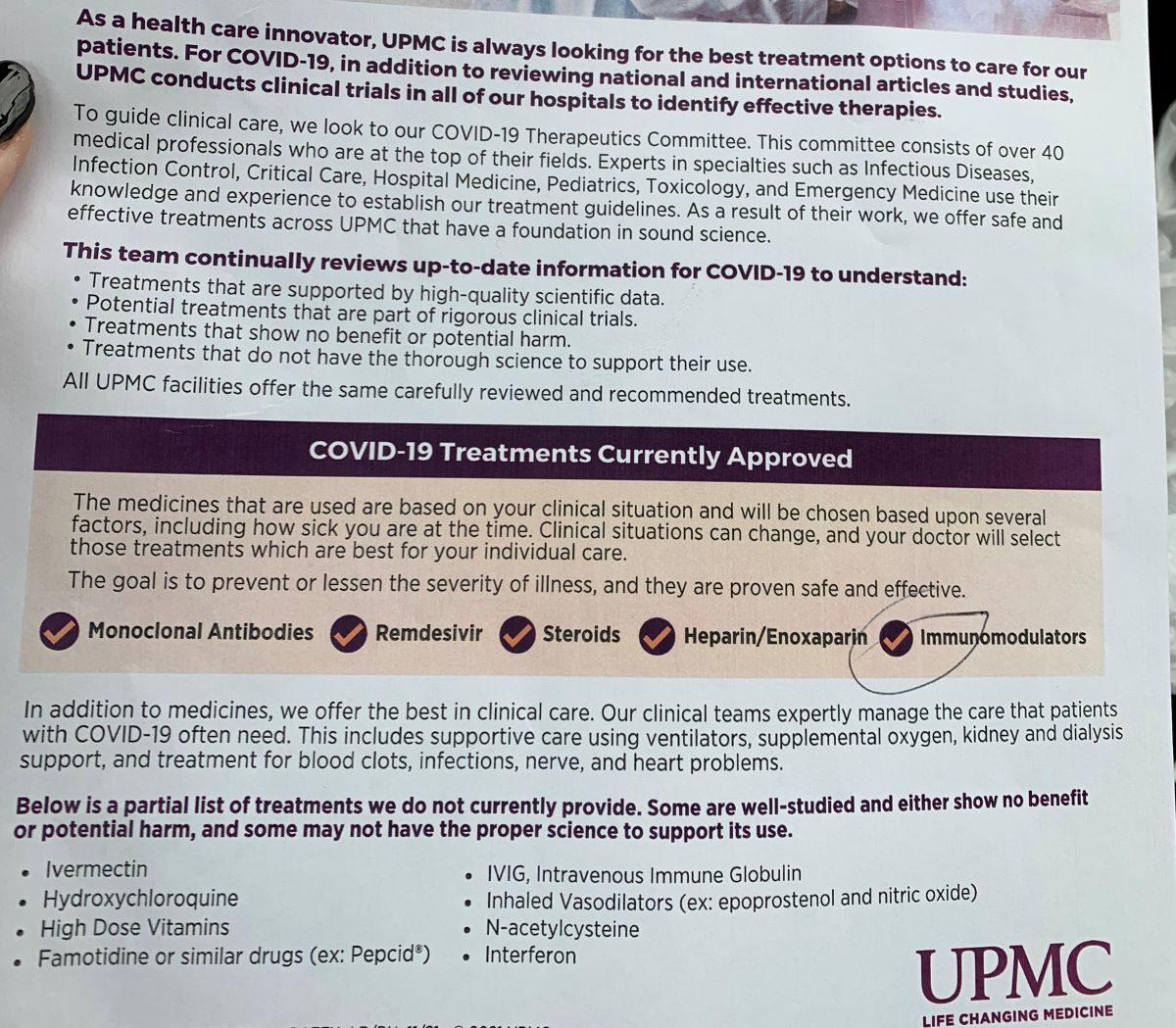 Before he went into the hospital, Keith had an online medical consultation and was prescribed ivermectin, but it had not arrived yet. Darla asked about giving him ivermectin but the hospital said it is not one of their approved treatments. They would not allow it.
"I went to the hospital that Sunday and had my first contact with the pulmonologist. He handed me a paper with approved treatments. At the bottom of the page it lists the unproven drugs they don't use. Ivermectin is first on the list."
That night Darla saw an article about a patient in Illinois that Lorigo had helped get access to ivermectin.
"It was like God was speaking. I think I'm supposed to call this lawyer."
Lorigo filed the Smith case right before Thanksgiving and they waited through the holiday to be heard in court, Monday, Nov. 29.
"I was terrified that he was going to die. The judge took four days to come up with his order. I was so scared of the delay. I was perplexed as to why the hospital was fighting us," Darla said. "I have signed a waiver that removes any liability associated with ivermectin. It can't hurt him. It might help him."
Long waits for permission to use ivermectin matters for COVID-19 patients.
"Every week I get calls that people have died," Lorigo said. "I've lost about a third of the people who hired me because we couldn't get approval quick enough. What harm does it do the hospital to try? Every human being has the right to do what they can to save their life."
Judge Clyde Vedder of the York County Court of Common Pleas ruled that UPMC Memorial does not have to treat Smith with ivermectin, but it must allow a doctor or registered nurse to administer the drug under the guidance of the telehealth doctor who prescribed the ivermectin before Keith was hospitalized.
Darla and a nurse willing to administer the drug put on PPE, went into Keith's room Monday and told him they were going to administer the ivermectin. It was his 15th day under sedation, so he didn't respond.
The nurse and Darla prayed. Then the drug was crushed, mixed with liquid, and pushed into his feeding tube.
"I cried and released many emotions. Mostly it was an overwhelming thankfulness to God," Darla said.
So far, he is stable. The hospital is managing his temperature with ice packs and they are working on lowering his sedation.
"He hasn't gotten worse and I'm going to take that as a win," Darla said.
"My hope is that God heals my husband completely. I want him extubated and I want to bring him home. I don't know if it will happen. I will try anything. I think what is going on in the United States is not good. There is a level of medical tyranny and medical maleficence that is terrifying."
UPMC did not provide comment for this story.