The risk of developing a form of heart inflammation is higher for people younger than 40 after receiving Moderna's COVID-19 vaccine than it is from contracting COVID-19, according to a new study.
Researchers found 15 excess cases per 1 million people who received a second dose of the vaccine compared to 10 extra cases of myocarditis following a positive COVID-19 test. Moderna's vaccine is typically taken in a two-dose regimen.
The risk of myocarditis, a form of heart inflammation, was much higher following the second dose of the Moderna vaccine, but there were still eight excess cases per 1 million people following the first dose as well.
"Time to abandon the belief that COVID-19 myocarditis risk is always higher than mRNA vaccine myocarditis risk. For some individuals, myocarditis risks of the vaccine(s) are higher than those of the disease," Euzebiusz Jamrozik, an infectious disease expert who works at the University of Oxford, wrote on Twitter.
The elevated risk stood out against what researchers found for the Pfizer-BioNTech and AstraZeneca-Oxford vaccines. People were found to be more at risk of contracting myocarditis from COVID-19 than from either of those vaccines, regardless of age.
"This population-based study quantifies for the first time the risk of several rare cardiac adverse events associated with three COVID-19 vaccines as well as SARS-CoV-2 infection. Vaccination for SARS-CoV-2 in adults was associated with a small increase in the risk of myocarditis within a week of receiving the first dose of both adenovirus and mRNA vaccines, and after the second dose of both mRNA vaccines. By contrast, SARS-CoV-2 infection was associated with a substantial increase in the risk of hospitalization or death from myocarditis, pericarditis, and cardiac arrhythmia," the researchers wrote.
The study was published
in Nature
and was carried out by professors from multiple colleges, including the University of Oxford, which helped develop the AstraZeneca COVID-19 vaccine.
Researchers utilized data from the English National Immunization database, which includes information on all people vaccinated in England. The database featured information on 38.6 million people through Aug. 24.
Limitations on the study included not breaking down the data further—previous studies indicate that teenagers are at much higher risk of myocarditis from vaccines than older people—and Moderna's vaccine not being available in the UK until April.
Representatives for Moderna, Pfizer, and AstraZeneca didn't respond to requests for comment.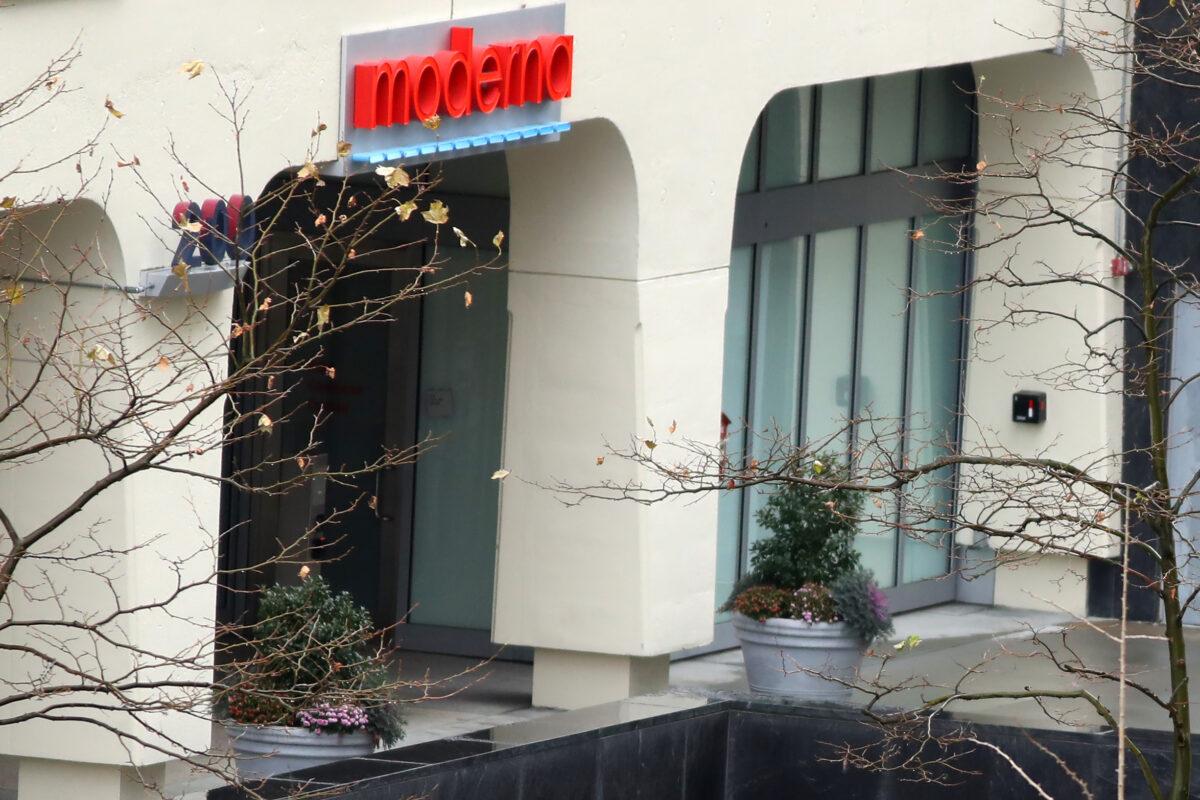 Myocarditis and another form of heart inflammation, pericarditis, have been identified as serious side effects following vaccination with the Moderna and Pfizer COVID-19 vaccines, which are both built on messenger RNA technology. A U.S. study analyzing reports submitted to the Vaccine Adverse Event Reporting System
found
that teenage boys were more likely to suffer heart inflammation from the Pfizer or Moderna vaccines than they were from COVID-19 hospitalization.
Some countries, including Finland, paused their administration of Moderna's vaccine to youth because of concerns about the side effect.
"The preliminary data showed that among those under 30, the myocarditis and pericarditis incidence was higher than expected," Dr. Hanna Nohynek, chief physician of the Finnish Institute for Health and Welfare's Unit Infectious Diseases Control and Vaccines, told The Epoch Times in November.
The U.S. Food and Drug Administration 
pushed back a decision
 in late October on whether to authorize the Moderna vaccine for children aged 17 and younger. Moderna stated that this was done so that drug regulators could more closely analyze the risk-benefit calculus.
Moderna
stated
in a November call that its vaccine, which is administered at a higher amount than Pfizer's, offers better protection, but also brings more myocarditis risk.
A Canadian pre-print study
published last week
found that the incidence of heart inflammation was 5.1 times higher for males between 18 and 24 who got a second dose of Moderna's vaccine versus those in the same population who received a second dose of Pfizer's vaccine.
The risk of myocarditis following vaccination was much lower in youth who received the second dose at a longer interval, researchers found. Some countries have stretched the time between the first and second vaccine dose as a result of similar studies.