Mild COVID-19 cases were linked to changes in the brain, in a newly published study.
Approximately 785 people underwent a brain scan and about half later tested positive for COVID-19. All the participants got a second brain scan, including those who had survived the disease.
Researchers from the Wellcome Centre for Integrative Neuroimaging at the University of Oxford analyzed the scans and found the participants infected with COVID-19 had a reduction in the thickness of gray matter—which helps humans perform various functions such as making decisions—and other negative outcomes.
"Despite the infection being mild for 96% of our participants, we saw a greater loss of grey matter volume, and greater tissue damage in the infected participants, on average 4.5 months after infection," professor Gwenaëlle Douaud, the study's lead author, said in a statement.
"They also showed greater decline in their mental abilities to perform complex tasks, and this mental worsening was partly related to these brain abnormalities. All these negative effects were more marked at older ages."
The scans were taken from the UK Biobank, a large-scale medical database that contains information on approximately 500,000 UK residents.
Those whose scans were analyzed were aged 51 to 81. The reason the study did not include younger people is that all participants in the scanning were 40 or older, Douaud told The Epoch Times in an email.
The scans were taken on average 38 months apart.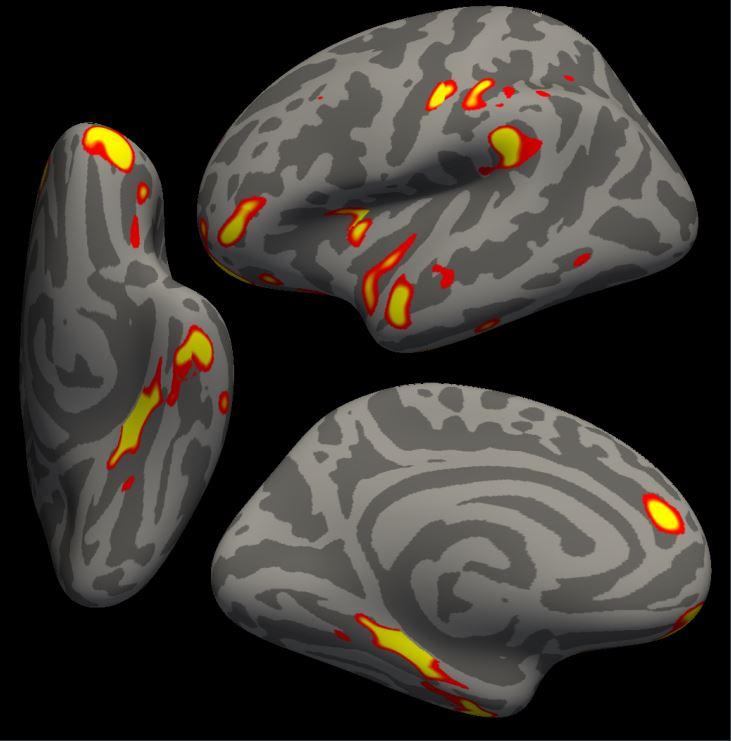 Researchers said the two cohorts—people who ended up getting infected and people who did not—were similar in terms of age, sex, and many risk factors.
Participants also engaged in cognitive tests, and the infected group was more likely to experience cognitive decline by the time of the second test.
The brain changes ranged from 0.2 to 2 percent additional change in the infected group.
Researchers described the study as the first in the world to compare images taken before COVID-19 infection with scans after infection.
The study was funded by a Wellcome Trust award.
Limitations of the research include the lack of stratification of severity of the cases beyond the detail of whether they needed hospital care and most participants being white. The study also didn't account for vaccination status.
Researchers said that further study is needed to see whether the negative impact can be partially reversed and whether the effects would persist over longer periods of time.