The maker of a type of over-the-counter eye drops is recalling the product after federal officials linked it to drug-resistant infections that may have led to at least one death in the United States, said officials Thursday.
Global Pharma Healthcare (pdf) issued a recall Wednesday for artificial tears made by EzriCare Artificial Tears after the Centers for Disease Control and Prevention (CDC) and Food and Drug Administration (FDA) issued advisories saying they might be contaminated and linked to an outbreak of Pseudomonas aeruginosa bacteria.
"Global Pharma Healthcare is notifying the distributors of this product, Aru Pharma Inc. and Delsam Pharma and is requesting that wholesalers, retailers, and customers who have the recalled product should stop use," the notice said.
Both the FDA and CDC said that there were 55 cases reported across 12 states, including California, Colorado, Connecticut, Florida, New Jersey, New Mexico, New York, Nevada, Texas, Utah, Washington, and Wisconsin.
Cause for Concern?
"Eye infections are always an obvious concern as severe complications including permanent vision loss can result," Paul Volberding, professor emeritus of epidemiology and biostatistics at the University of California San Francisco School of Medicine, told the Washington Post of the latest recall and alert. "The current report of infections linked to eye drops is quite alarming."
Pseudomonas aeruginosa bacteria are often found in water and soil. Infections generally occur in hospital settings in individuals who have weakened immune systems, according to health websites.
But the bacteria, according to the CDC, is "constantly finding new ways" to evade antibiotics. In 2017, multidrug-resistant variants of the bacteria caused some 32,600 infections among hospitalized patients and around 2,700 deaths in the United States, it says.
Dave Patel, an ophthalmologist at the Mayo Clinic in Phoenix, suggested that individuals who don't use eye drops often should be wary of using products that don't have preservatives. Generally, artificial tears use benzalkonium chloride, or BAK.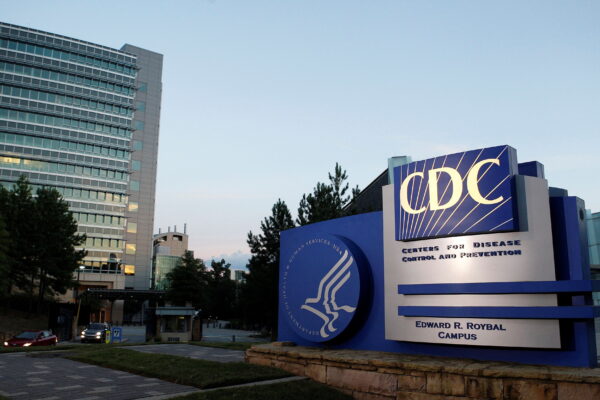 "Non-preserved products don't have that protection and are in danger of being contaminated," he said.
However, for people who have to use artificial tears and eye drops more frequently, they have to use preservative-free products to avoid a buildup of BAK, which can be toxic, Patel said. "Using it once or twice a day is not detrimental to the eye," he said. "But if you use it six to eight times a day for years, it builds toxicity and irritates the eyes."
Another doctor told the outlet that people shouldn't avoid eye drops or artificial tears without preservatives.
"Consumers do not need to fear or avoid preservative-free drops," Jeffrey H. Ma, with the University of California at Davis Eye Center, told the outlet. "They are a great option for dry eyes, as they tend to be more gentle on the eyes and can be used more frequently throughout the day."
CDC Alert
Earlier, the CDC said (pdf) in a document circulated by the American Academy of Ophthalmology that people should discontinue use of the artificial tears.
"These specimens were collected in both outpatient and inpatient healthcare settings," the letter reads. "Patient outcomes include permanent vision loss resulting from ocular infection, hospitalization, and death of one patient with bloodstream infection."
A majority of people used the EzriCare product before they developed an infection, the CDC said.
"At this time, CDC recommends clinicians and patients stop using EzriCare Artificial Tears products pending additional guidance from CDC and FDA [Food and Drug Administration]," the CDC said on Feb. 1.
In response, EzriCare noted that it has "no role in the formulation" or manufacturing of the eye drops, according to a statement issued by the firm this week. It said it first received a CDC notice on Jan. 20 about the product being linked to the bacteria.
"As of today, we are not aware of any testing that definitively links the Pseudomonas aeruginosa outbreak to EzriCare Artificial Tears. Nonetheless, we immediately took action to stop any further distribution or sale of EzriCare Artificial Tears. To the greatest extent possible, we have been contacting customers to advise them against continued use of the product," EzriCare said in a statement.
Based on the CDC's and FDA's statements, it's not clear if the affected patients had an underlying condition such as cataracts or glaucoma.