The COVID-19 pandemic brought with it the closure of many gyms, health clubs, and parks in many places around the United States. To get around this, more people started exercising at home. But did you know that many common workout positions can be dangerous for your health if you don't do them the right way?
Since you won't have the benefit of a trainer to help you spot the problematic positions, we've got a list of 11 common workout mistakes to avoid. Take a look and see if you've been doing more harm than good to your body. Staying healthy should never get in the way of staying safe.
1. Dumbbell Row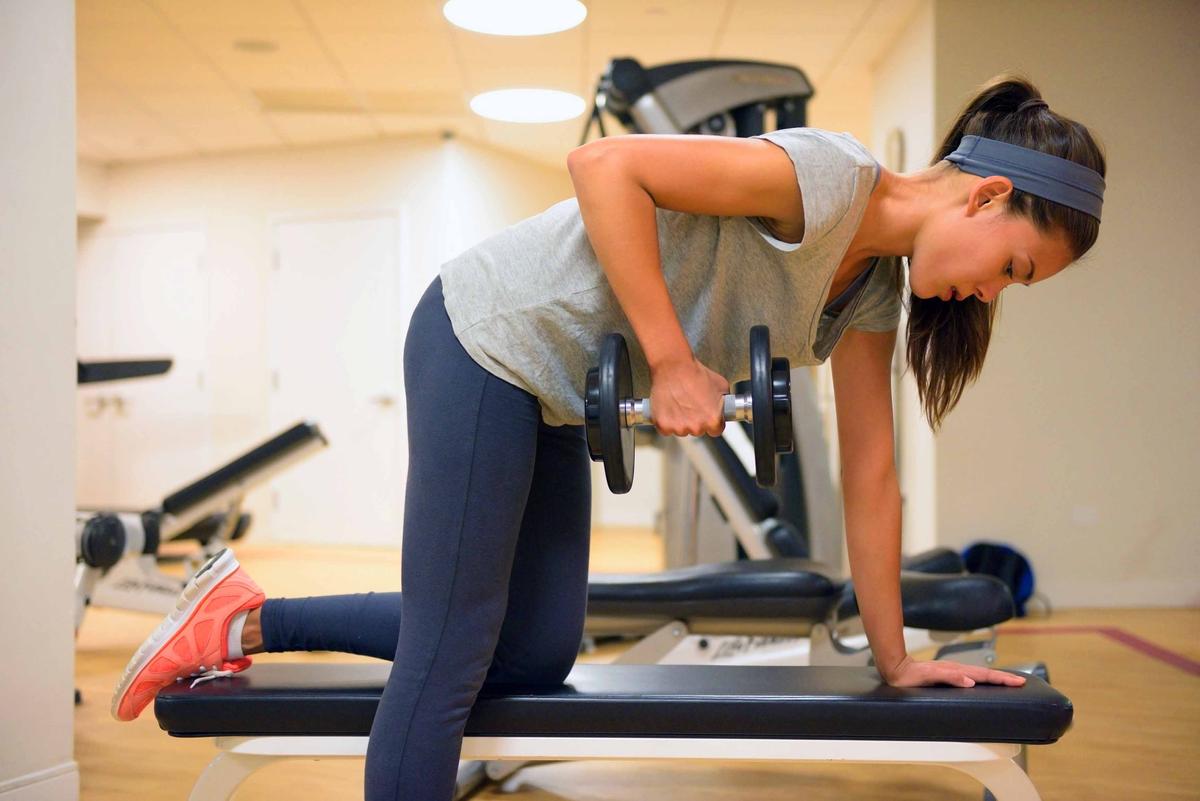 As with many of the other exercises we've looked at, keeping your back in a straight line is vital. This means that your neck isn't tilted upward to look ahead, but rather that you concentrate on making a continuous line.
2. Forearm Plank
This is another position that can be great for your core, provided that you make it do the work. The tendency is to avoid using abdominal muscles by curving the spine upward or downward. Arching your back either way won't help you reap the benefits.
Instead, make sure that your forearms are flat on the floor, heels lifting upward, and ensure that your body forms one long line from the bottoms of your feet to the top of your head. Doing the plank this way will also protect your neck.
3. Dumbbell Overhead Extension
Here the position of the palms is paramount. Make sure to keep your palms facing directly upward to maximize the strengthening. When you're lifting, make sure to raise the dumbbell directly overhead, then slowly lower it down.
4. Back Squat
When you're in this position, there's an easy way to check your position. Can you see your toes when you look down, or are your knees blocking your view of them? If so, your knees are too far forward and you need to move your hips back.
Your bottom shouldn't be sinking toward the floor; rather, it should be pushing straight back. Last but not least, keep your heels firmly planted on the ground.
5. How to Grip the Bar
One of the worst things you can do with a bar is to let it crunch your neck. Instead, you should create a shelf by moving your shoulder blades toward each other, which will help open up your chest.
This will roll everything back, rather than leaving you bending forward under the weight.
6. Side-to-Side Lunges
While lunging from side to side is a great way to improve your balance and strengthen your legs through squatting, you have to be very careful about what angle your back is at.
If you're bent over forward, that means your core isn't working to support you, and your knees have to bear the weight of your whole body. Instead, you should keep your back flat and upright and knees bent at 90 degrees.
7. Dumbbell Squats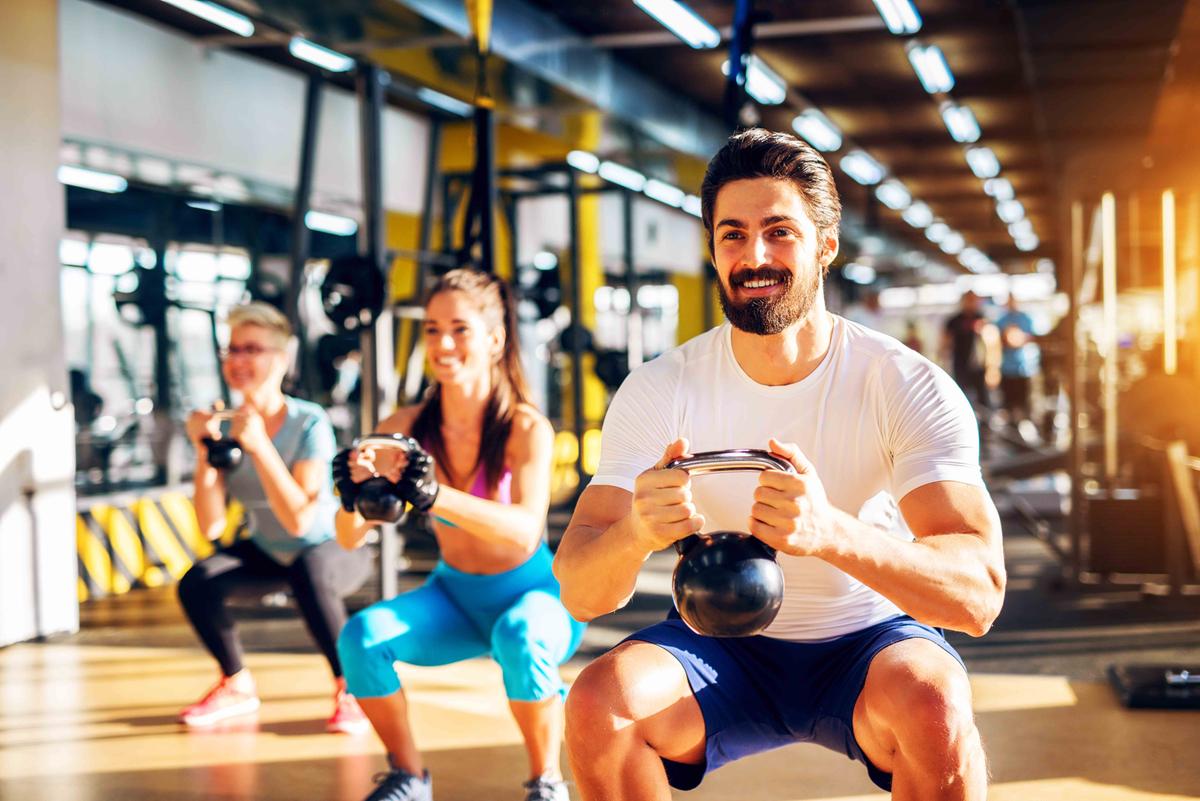 Here, it's important to keep your thighs perfectly parallel to the floor. Don't let your head look down and round your shoulders. Keep your legs and back straight and your head looking forward. This will give you the maximum benefit.
8. Hyperextensions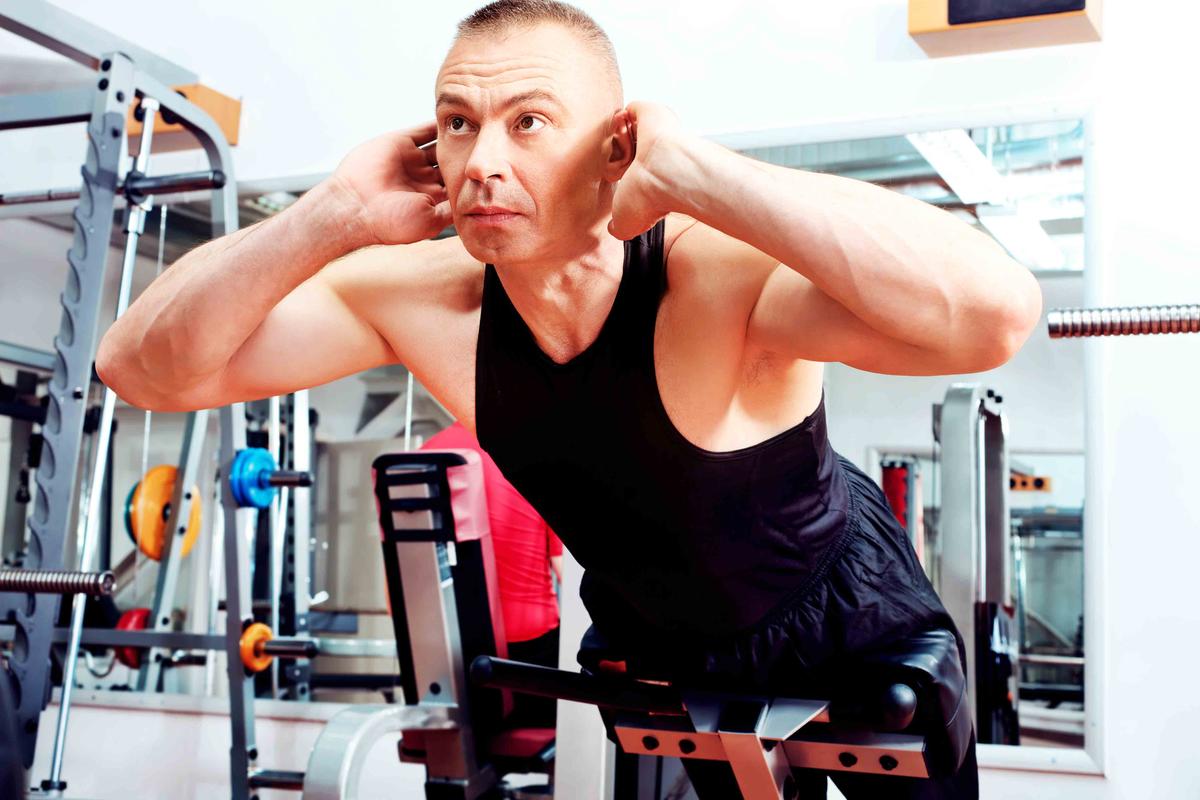 Hyperextensions are a great way to isolate the muscles of the mid and lower back, but be very careful to keep your back straight throughout—don't arch your back too far back.
9. Bridge Pose
This is a common pose both in workouts and in yoga to help open the chest and strengthen the back, glutes, and legs. But take a look at your back in the mirror next time you try it. Do you see a straight line or arch?
Your back should form a straight line, with no compression in the lower back. Straightening your back will protect the spine and ensure that the muscles in your bottom do the hard work. To do this, make sure your knees are at a 90-degree angle and contract your abdominal muscles.
10. Bench Press
Here the bar needs to be directly above your shoulders at a 90-degree angle. If it's a different angle, then you won't be getting the strengthening you should. Also, when lifting heavy weights, if you're not properly aligned, you could risk hurting yourself and dropping the bar. Keep it straight above the shoulders and keep yourself safe, or find a spotter to help.
11. Deadlifting
Last but not least, there's nothing quite like the deadlift for developing total body strength, but if you don't make your arms and legs vertical, you can get into trouble.
You should bend your knees, push your chest forward, arch the lower back slightly, and push your pelvis back in order to support the weight without injury.