When an English teacher moved from Canada to Taiwan, he couldn't bear to leave his favorite holiday, nor his love for costume making, behind. Infused with the Halloween spirit, his two rescued dogs now delight the East Asian locals with hilarious handmade costumes.
Steve McKay, 42, who originally hails from British Columbia, told The Epoch Times that kids at English schools in Taiwan always dress up and have some activities and he thus always needed a costume. He then came up with something that was homemade and also relatable.
Additionally, after attending a huge Halloween party in Taipei where his friend dressed up as a Taiwanese beer can, Steve was inspired to try and create a funny Taiwanese-themed costume every year.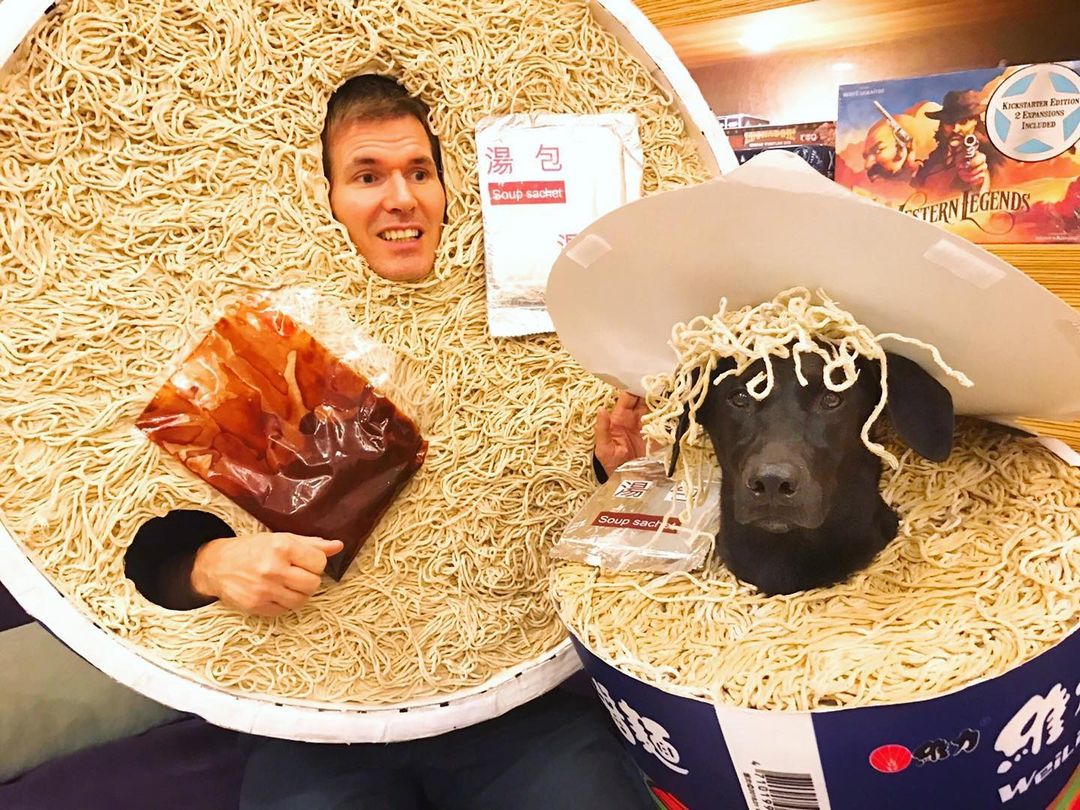 "My first costume was Taiwan bubble tea, it was a huge success," Steve, who stays in Zhubei, told The Epoch Times. "In the next few years, I started going to a Halloween party that had costume contests and I started winning some money. I often teamed up with my friend to win the team prize."
However, the talented teacher jokingly admitted that he hasn't yet been able to convince his wife to wear a costume.
Steve did, instead, decide to get his rescued dogs involved in the fun. Buster and Beans, two sickly strays that were taken in by Steve and his wife, are now happy, healthy, and enjoying Steve's favorite holiday.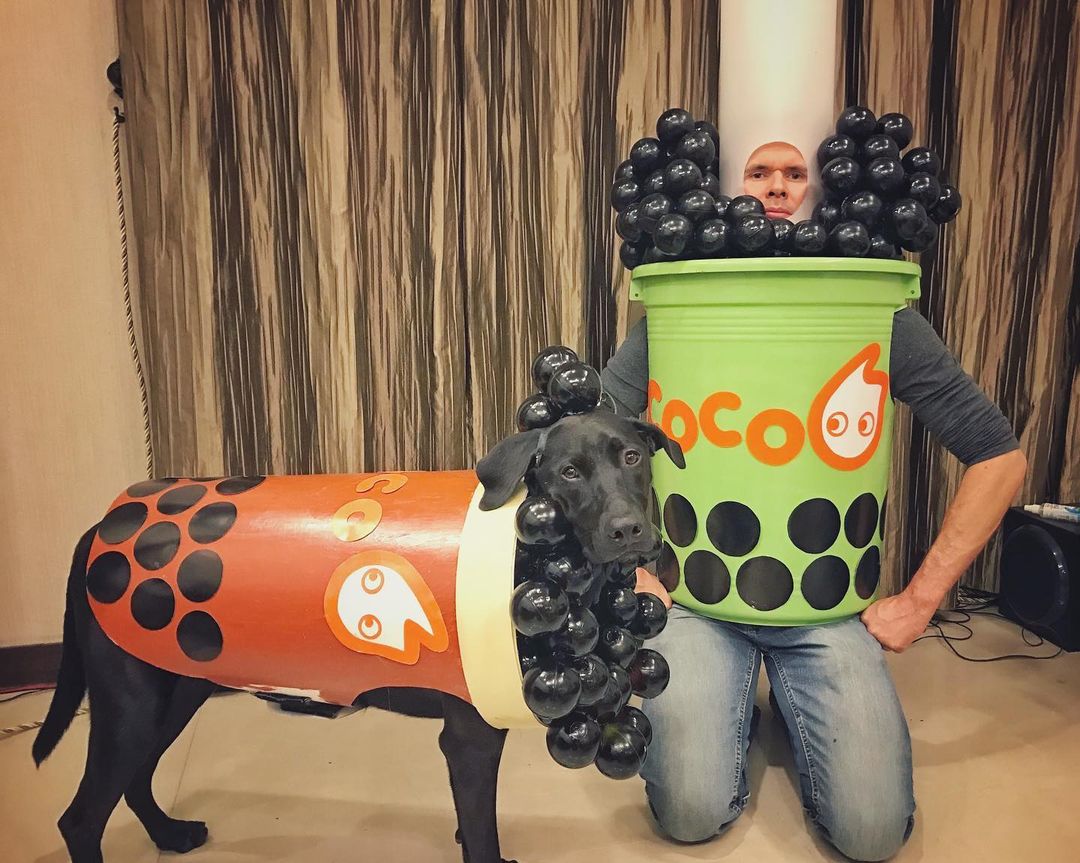 "Buster is completely fine wearing anything," Steve said. "In some photos, he looks serious, but that's only because he is looking at a dog treat. I don't even think he notices the costumes!"
Meanwhile, Beans, he says, "won't wear everything, but she seems completely unbothered by hats, wigs, and clothing."
Steve recalls being crafty since his childhood when his parents encouraged him to dress up on Halloween, go trick or treating, and put up decorations, play music, and carve out pumpkins at the porch in their house. He and his sister even won pumpkin-carving contests together.
"Halloween was always something I got really excited about when I was a kid," he said.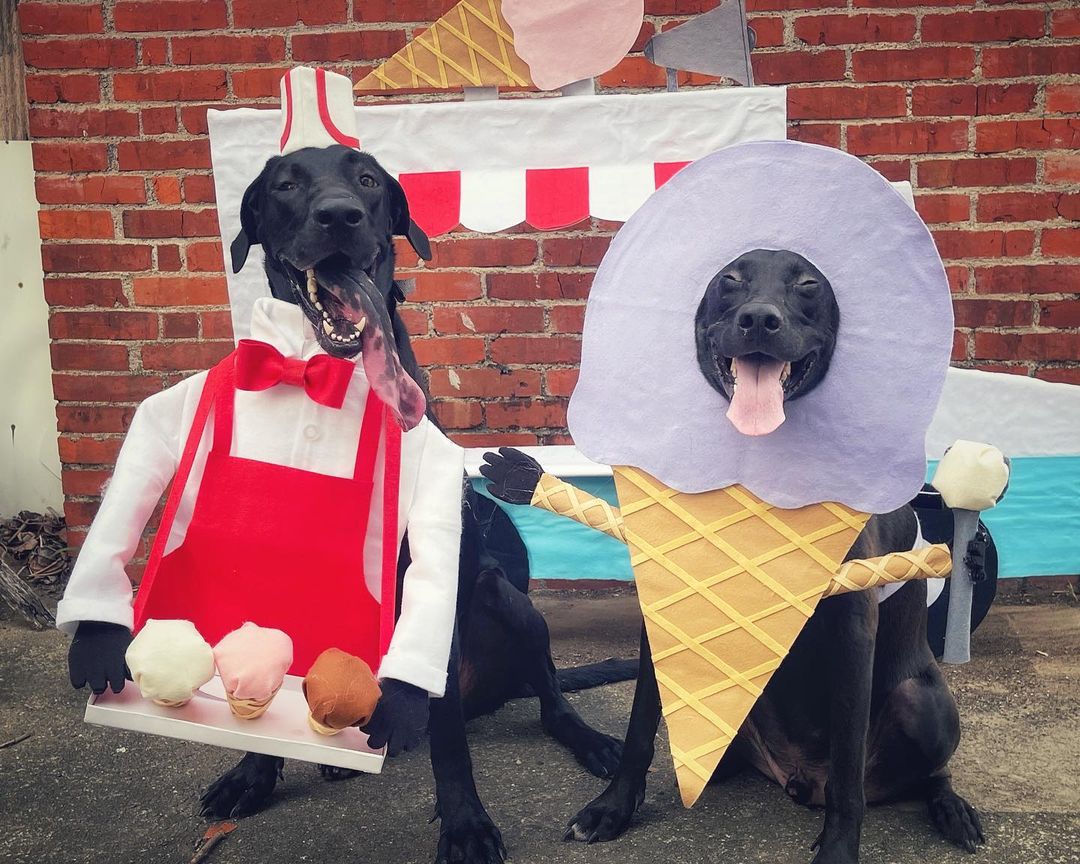 At first, Steve's wife teased him for being "ridiculous and crazy." However, Buster's first outfit won her over. She shared a funny photo on social media and Buster and Bean's pages soon began to gain a following.
"Now she doesn't think it's so silly!" Steve said.
Some of Steve's favorite costumes include a pair of homemade cacti and a bee and sunflower for his dogs, while his most popular ones were foods such as the Taiwan Noodle costume and the Xiao Long Bao; although the bubble tea costume remains his favorite for being simple and funny.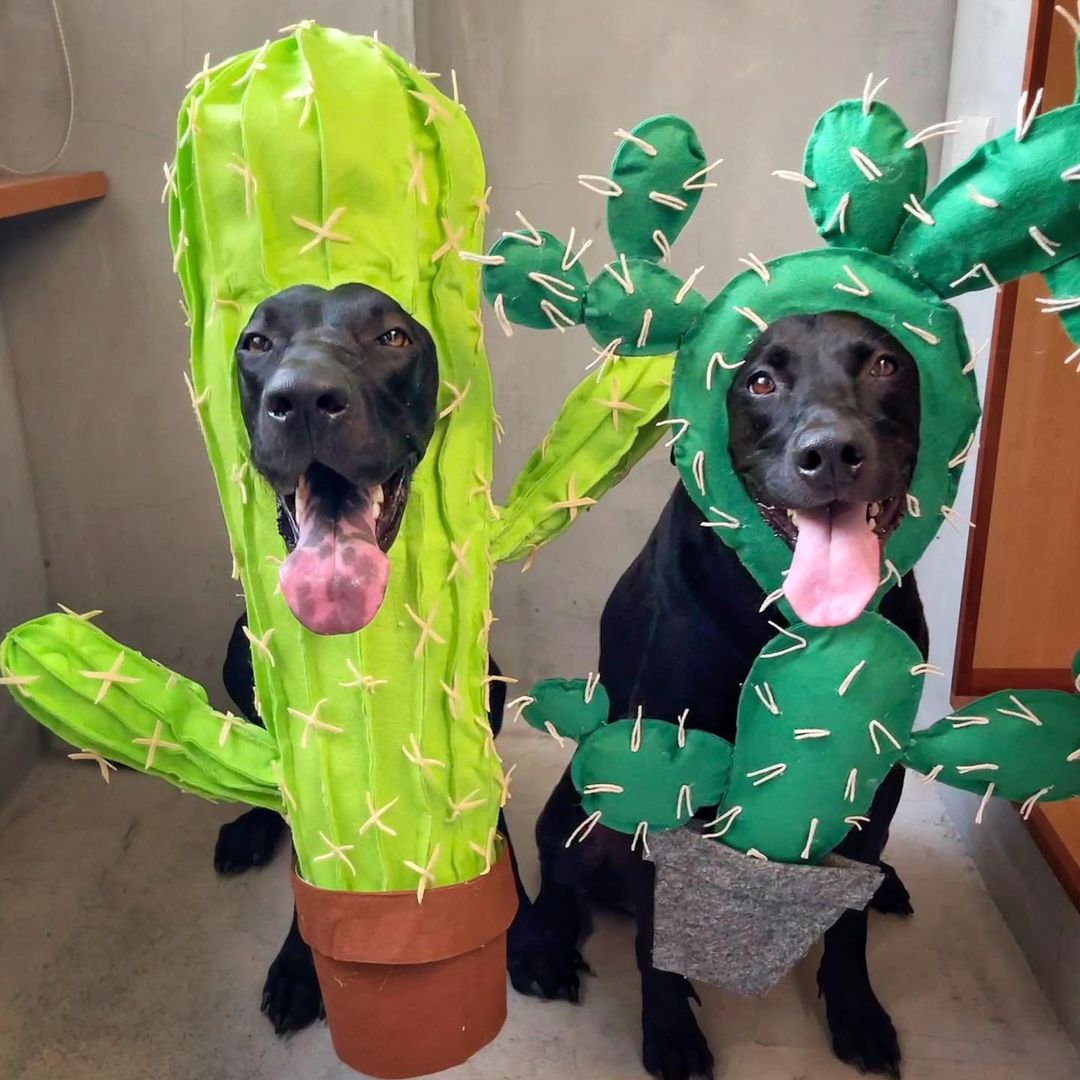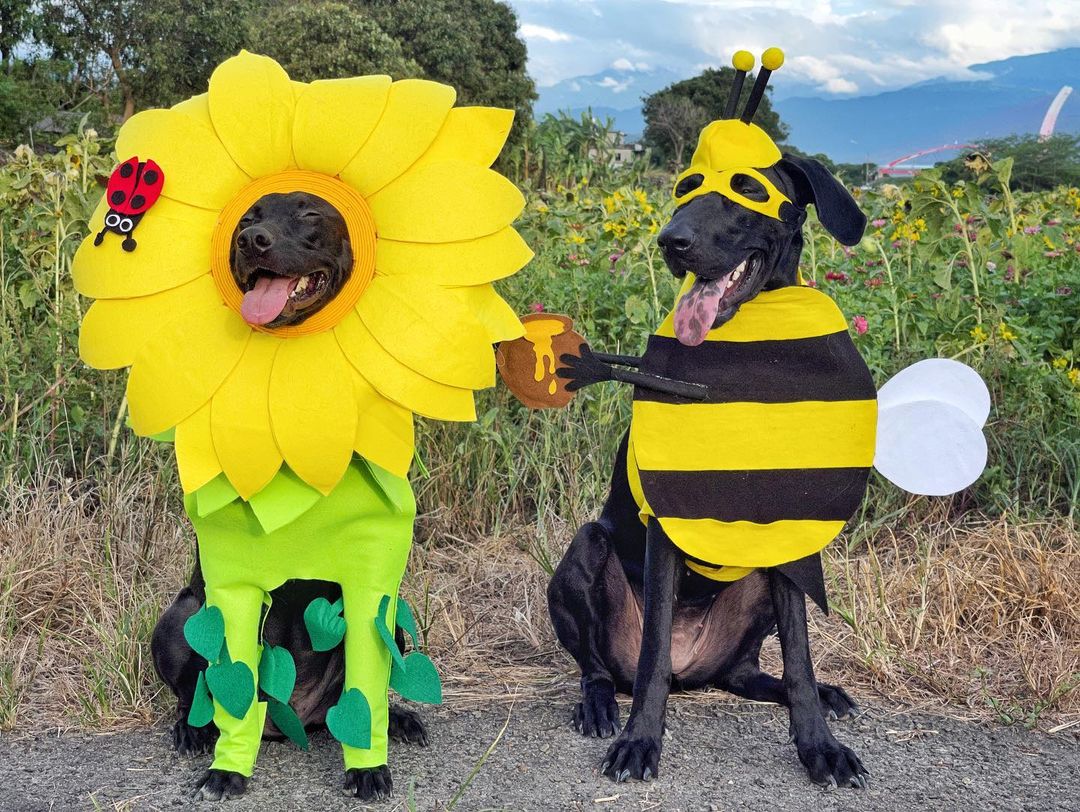 "The worst costume?" Steve pondered, admitting to The Epoch Times, "I spent weeks making my dog mechanical arms so he could look like a weightlifter, and it didn't work out well. But it was fun trying!"
Steve admits that his 2021 Halloween costume-making venture has become "stressful" since "everyone is expecting something," yet he has still been inspired to make dog costumes for popular Taiwanese holidays, including Dragon Boat Festival, Moon Festival, and Taiwan's "National Day" on Oct. 10.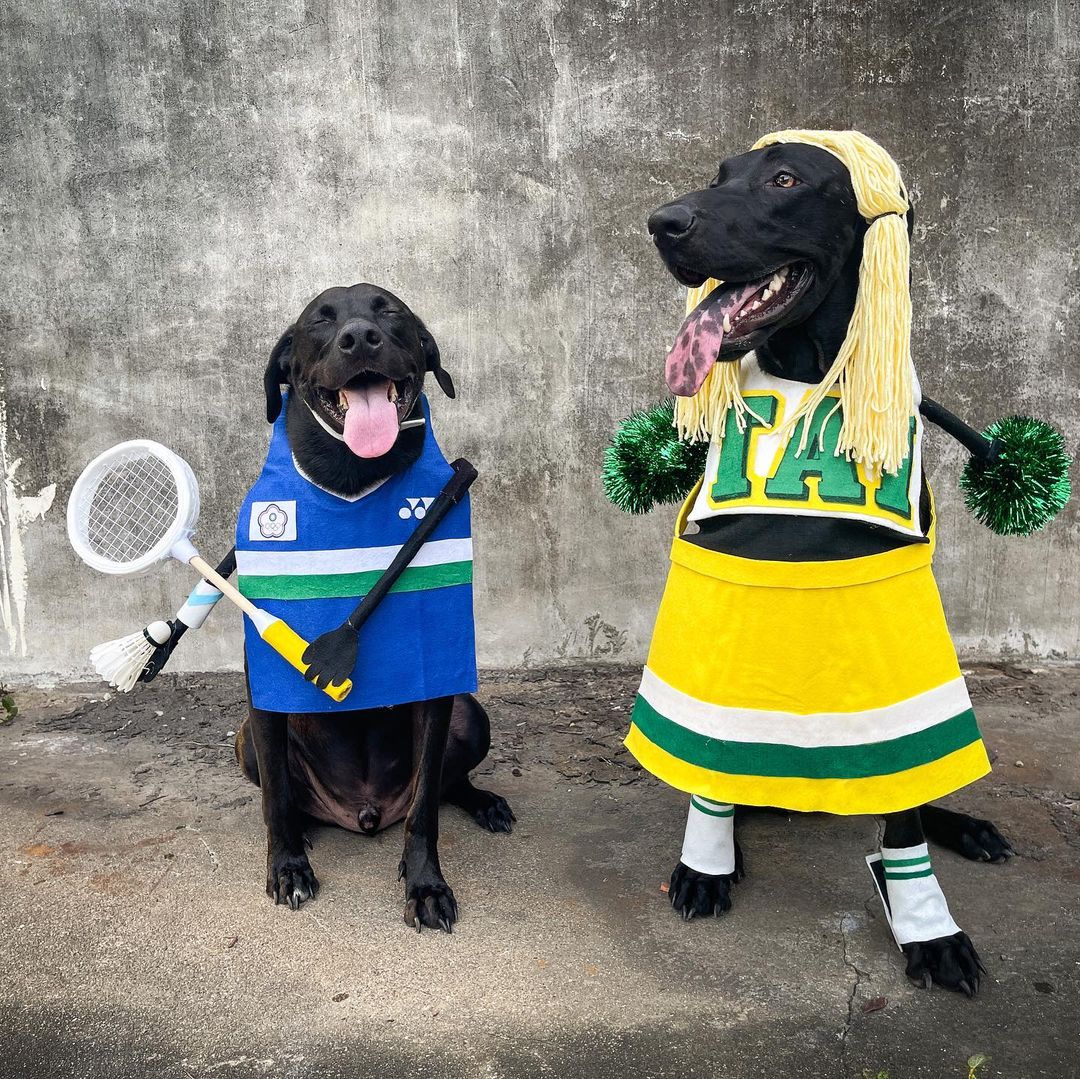 As to how people react to his costumes, Steve said: "Most people love the costumes, or get a good laugh. A few people are angry that I dress my dogs up; I admit dressing your dogs in costumes may be pretty ridiculous. The attention has been doing some good, though, and the dogs don't seem to mind."
Buster and Beans both initially had a rough start in life.
When Steve and his wife found Buster wandering the streets as a puppy in 2016, he was following people, begging for food. With patchy fur and skin problems, he won the couple over with his "wiggly, funny" personality and incredible smarts. Steve says the now-5-year-old dog has learned myriad tricks, including catching a frisbee and jumping through his arms.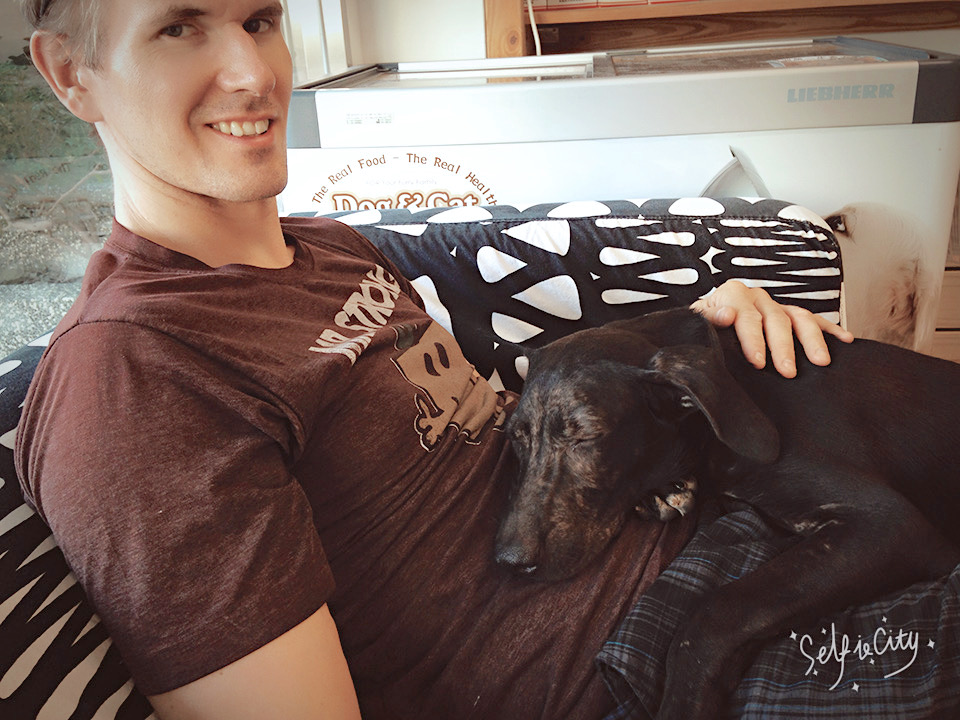 Meanwhile, the couple found Beans hiding inside a roll of material near the beach as a tiny puppy, riddled with skin problems. She "screamed and cried" when they pulled her out of her hiding spot, Steve regaled, but today she's a big grumpy, security dog, and loves to run with her tongue hanging out.
Rescuing these dogs, Steve believes, is the best thing they have ever done, as "many people used to think negatively towards black dogs and street dogs in Taiwan," Steve explained.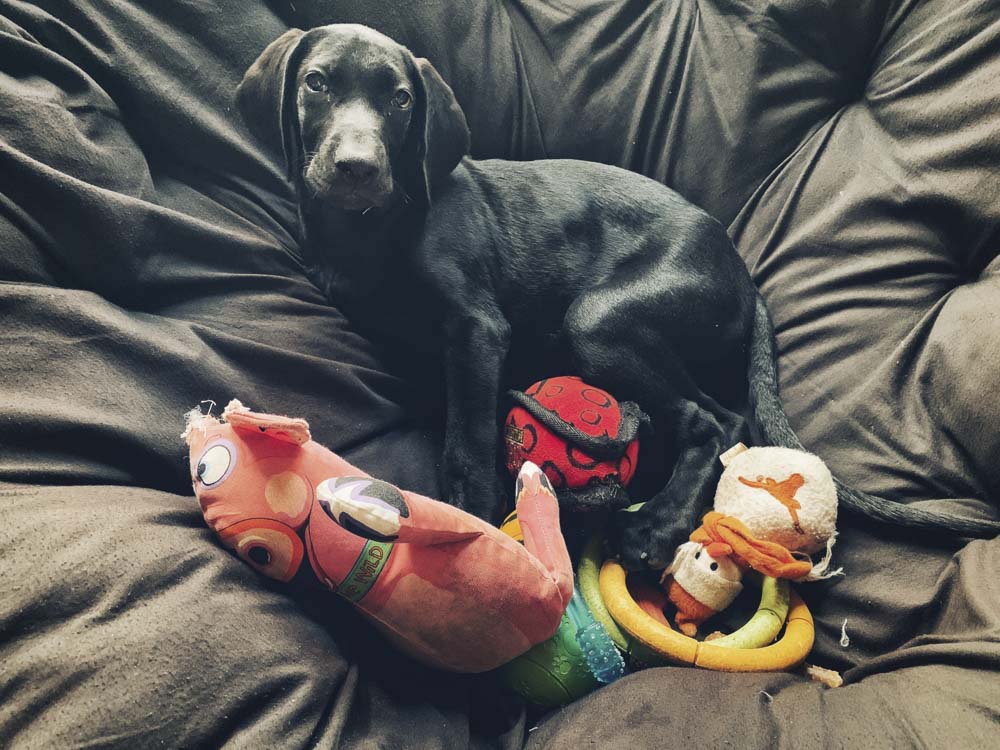 The popularity of the dogs' funny costumes, and their growing social media presence on both Facebook and Instagram, have allowed Steve and his wife to rescue and rehome many more dogs. They have even started their very own dog-treat business.
Additionally, Steve doesn't plan on hanging up the scissors, felt, and glue gun any time soon!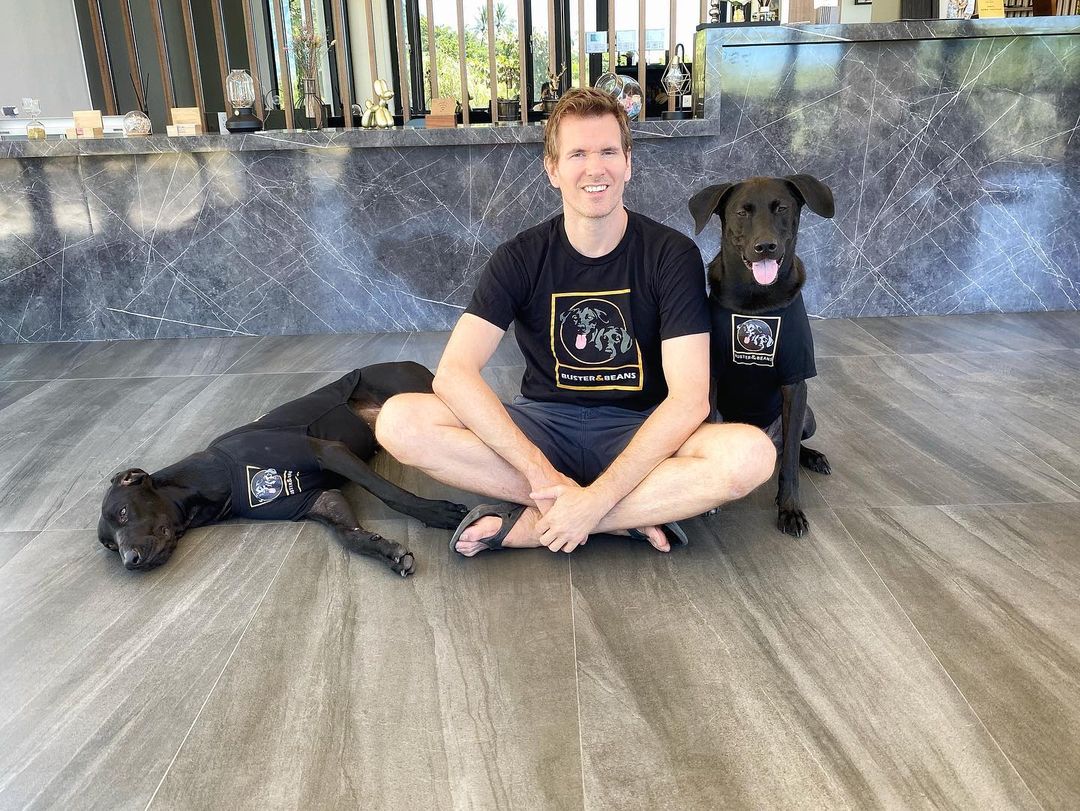 Share your stories with us at emg.inspired@epochtimes.com, and continue to get your daily dose of inspiration by signing up for the Epoch Inspired newsletter at TheEpochTimes.com/newsletter