The meticulously hand-drawn notebooks of José Naranja call to mind the rusticated, penned scribings and illustrations of Leonardo da Vinci. Detailed sketches, diagrams, and hand-penned cursive writing fill the journals of Naranja—who is also an airplane engineer, not unlike that Renaissance inventor-artist. Consciously or unconsciously, Naranja follows in the footsteps of that master draftsman.
Or it could be coincidence.
Naranja is a fan of Salvador Dali, actually, whose surrealism seems infused throughout those tedious notebook pages. "I've been writing in journals all my life, but I didn't consider it art or even a practice for art," he told The Epoch Times. "Things changed in 2005 when I discovered Moleskine notebooks." Ditching his office job, Naranja, 43, born in Madrid, now spends much time traveling, and particularly loves Asia. Lively fountain pen markings and watercolors spill across textured paper, detailing his globetrotting exploits. That fountain pen (and the occasional Micron marker) illustrates pagodas from Thailand; tidily accurate, rustic looking maps of his destinations; industrial freightliners; ancient Buddhist temples; as well as more modern tourist spots. Rather than snapping selfies of his food—all the rage on Instagram—Naranja washes in watercolor bowls of ramen.
Other places he's been to include Paris, the UK, Tibet, India, and Russia.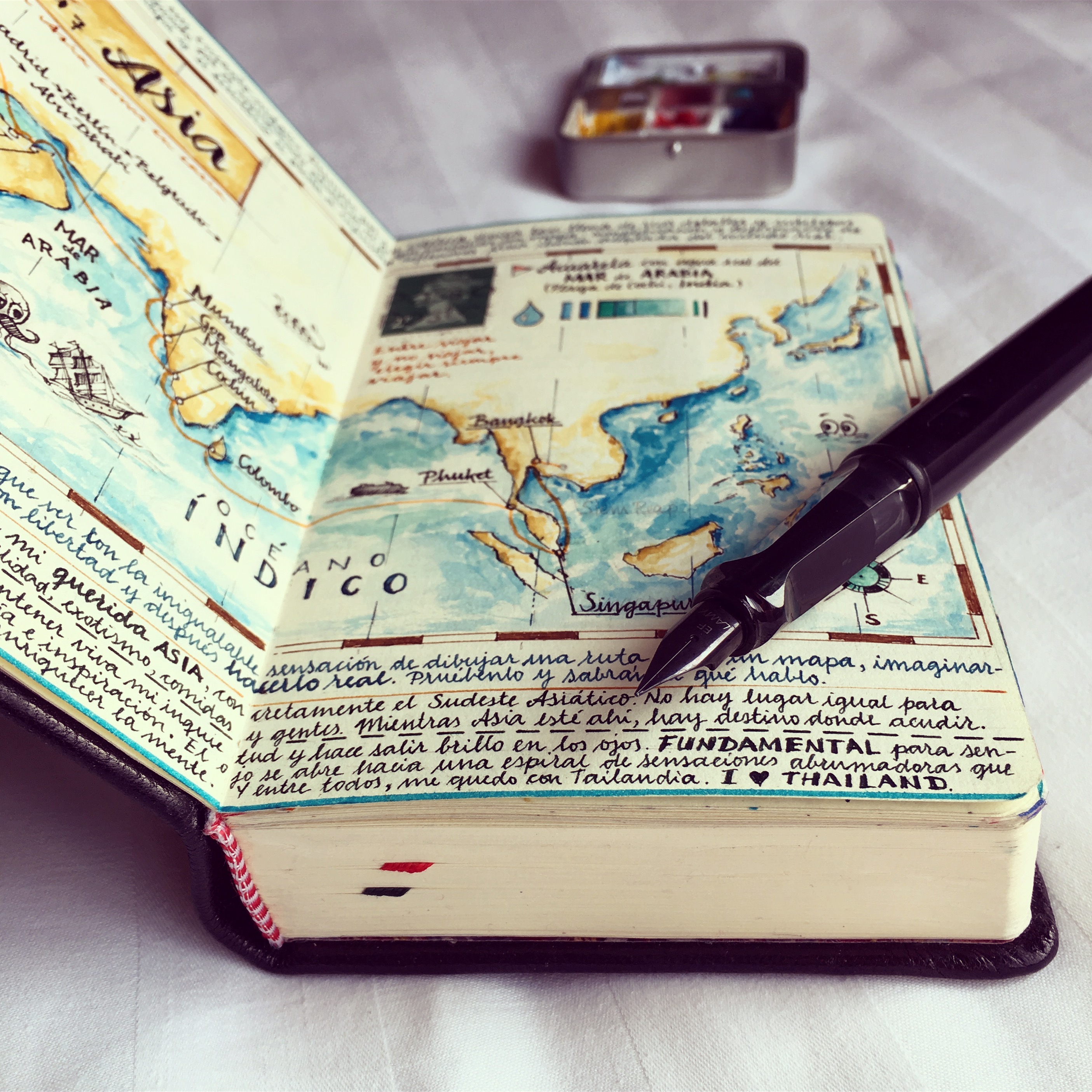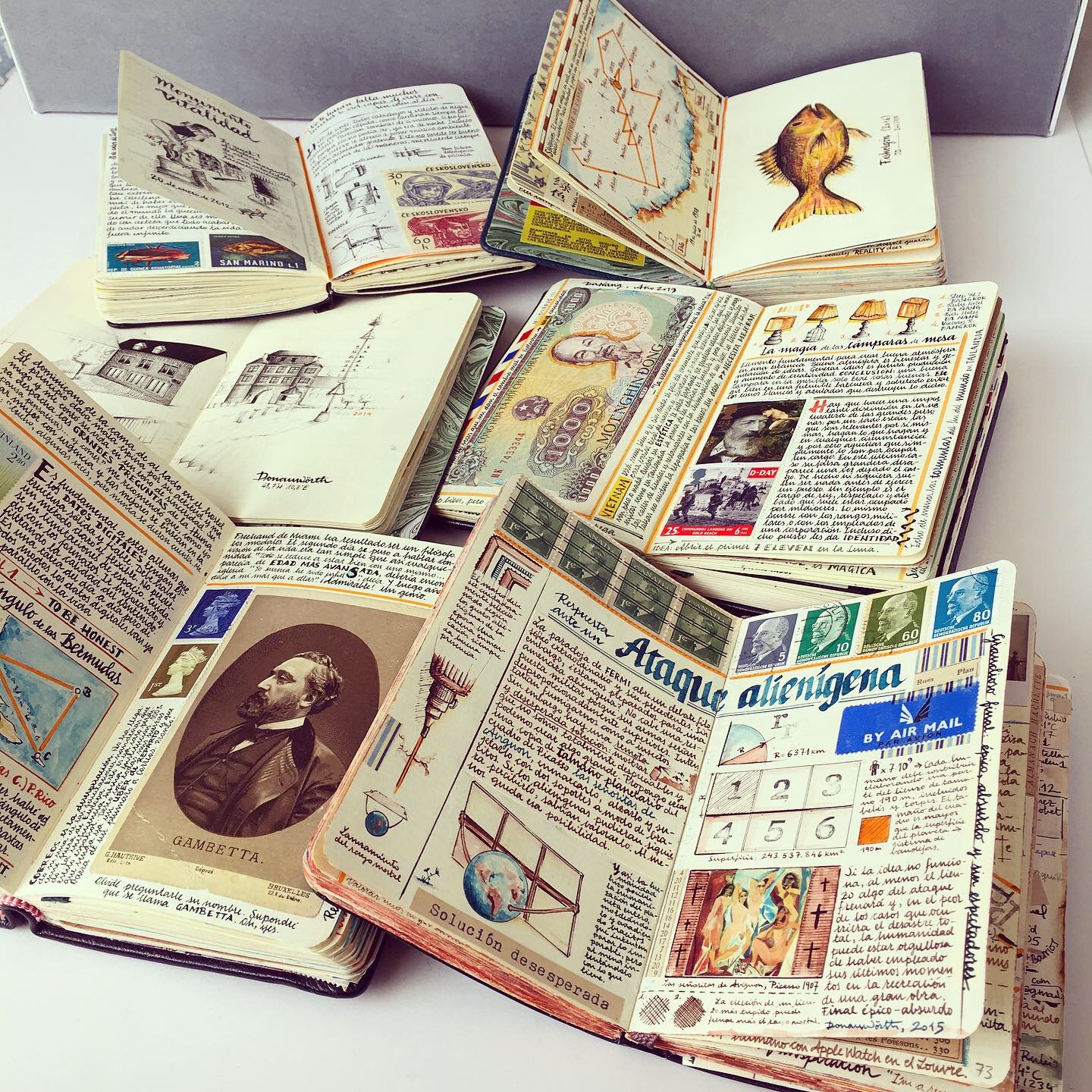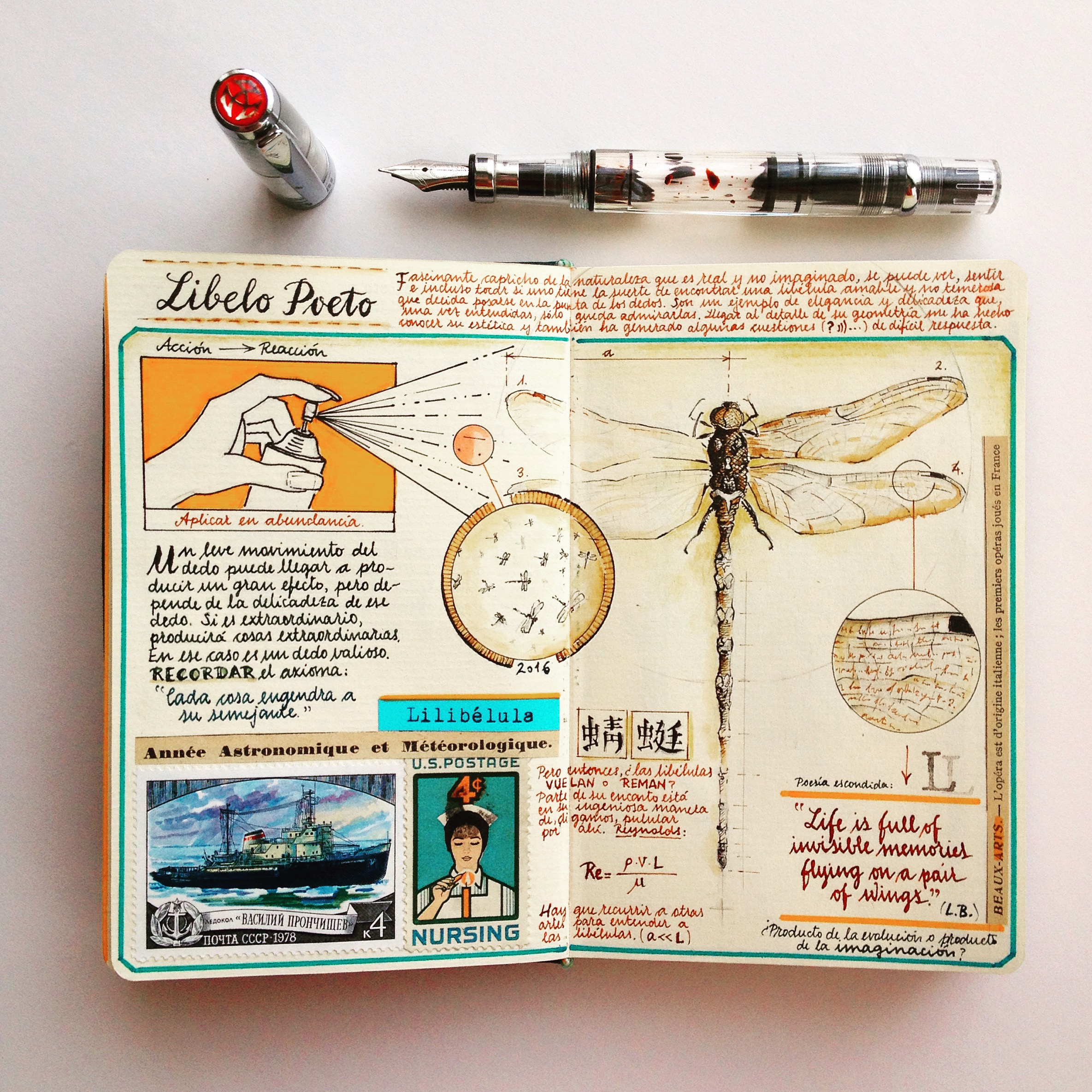 "[The notebook] was a great way to document that trip," he said. "It absorbs the essence of many places and hours of dedication. Eventually they show how lived they are in a natural way. It's something [that] can't be faked. … Since I want my pages to be real and authentic, I used water from Arabian Sea to mix the watercolors. Now that sea is somehow in the drawing!"
He loves the feel of how a notebook sits in the hand. Even the smell of the paper is part of the art.
The tactile interior is also furnished with curious cutouts and postage stamps from different countries. There's the texture of all manner of fonts and Asian characters, as well as comics, hand-drawn games, and puzzles of all kinds. Taking a page from Leonardo, Naranja creates botanical illustrations—fruits and lively but poisonous spotted mushrooms—along with now-realized modern inventions beyond the old master's wildest dreams. Taking a cue from Picasso, Naranja's notebooks comprise an almost Cubist motley of art.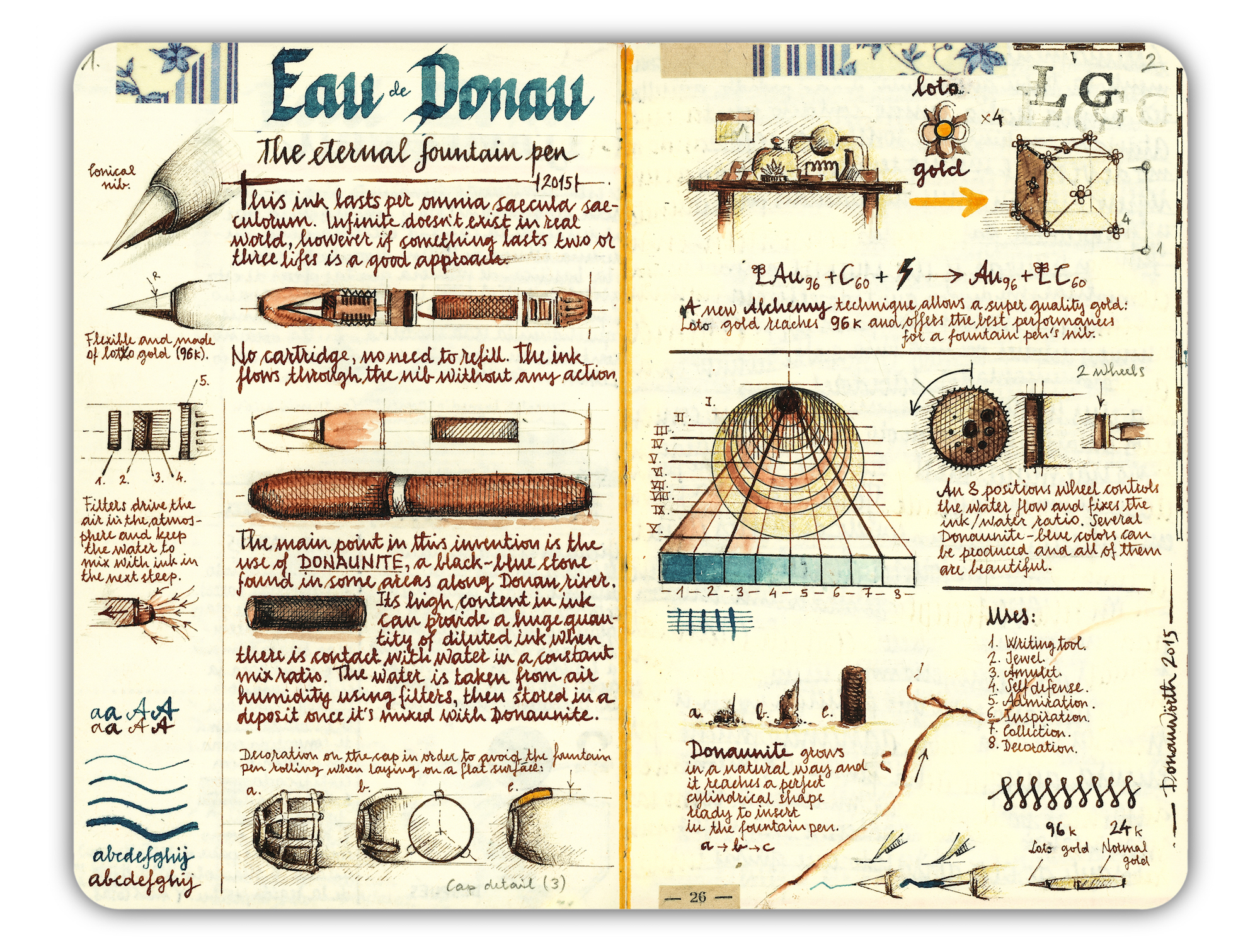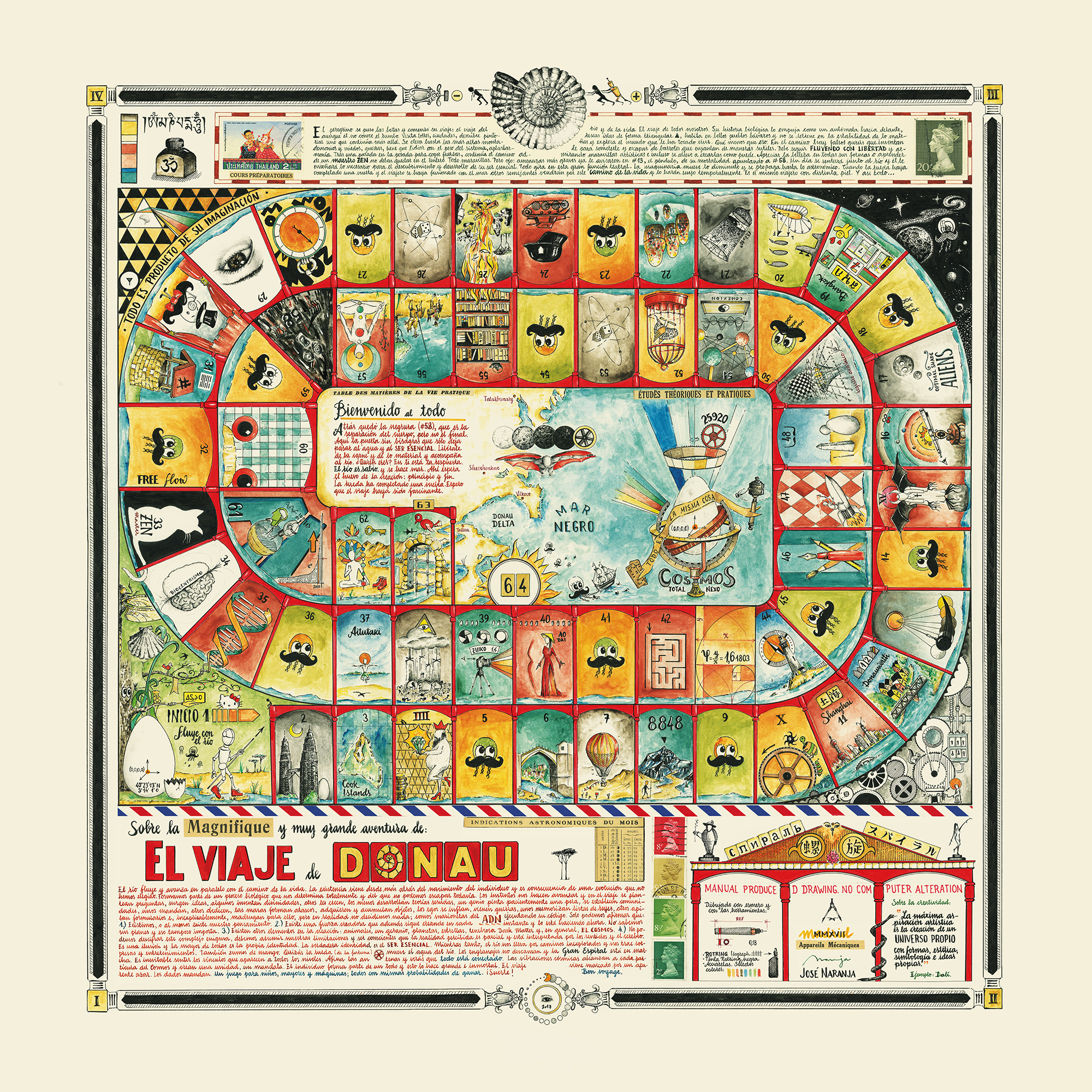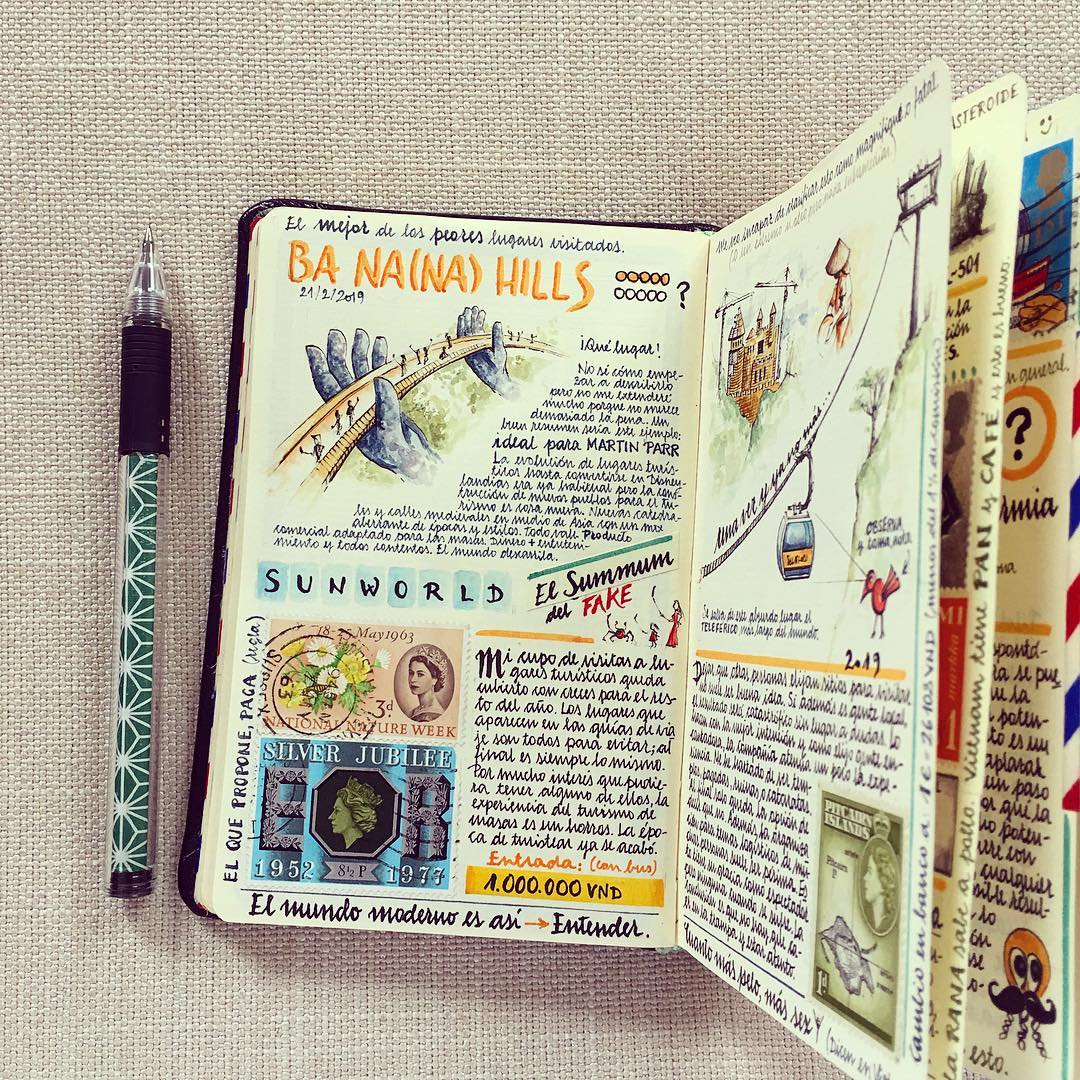 He's completed 16 notebooks so far. They all "sleep in a box" together, each its own work of art, while together forming a "family."
"Each notebook takes me a little more than one year on average," said Naranja. "I was creating quite fat notebooks. I like the idea of feeling so much information together in the same place." But carrying around so much hard work bound in one package is perilous—particularly around water, rain, or other hazards. Local cafés in Da Nang, noodle huts in Bangkok, or a desk at home will do great.
Traveling offers an endless wellspring of inspiration for Naranja; there's fresh input around every bend to fill the next page. Recording the trip brings benefits, too. "I encourage everyone to keep a journal and let it develop with freedom," he said. "You will be surprised the joy and ideas it will provide. It's a kind of therapy where you are very present for a time."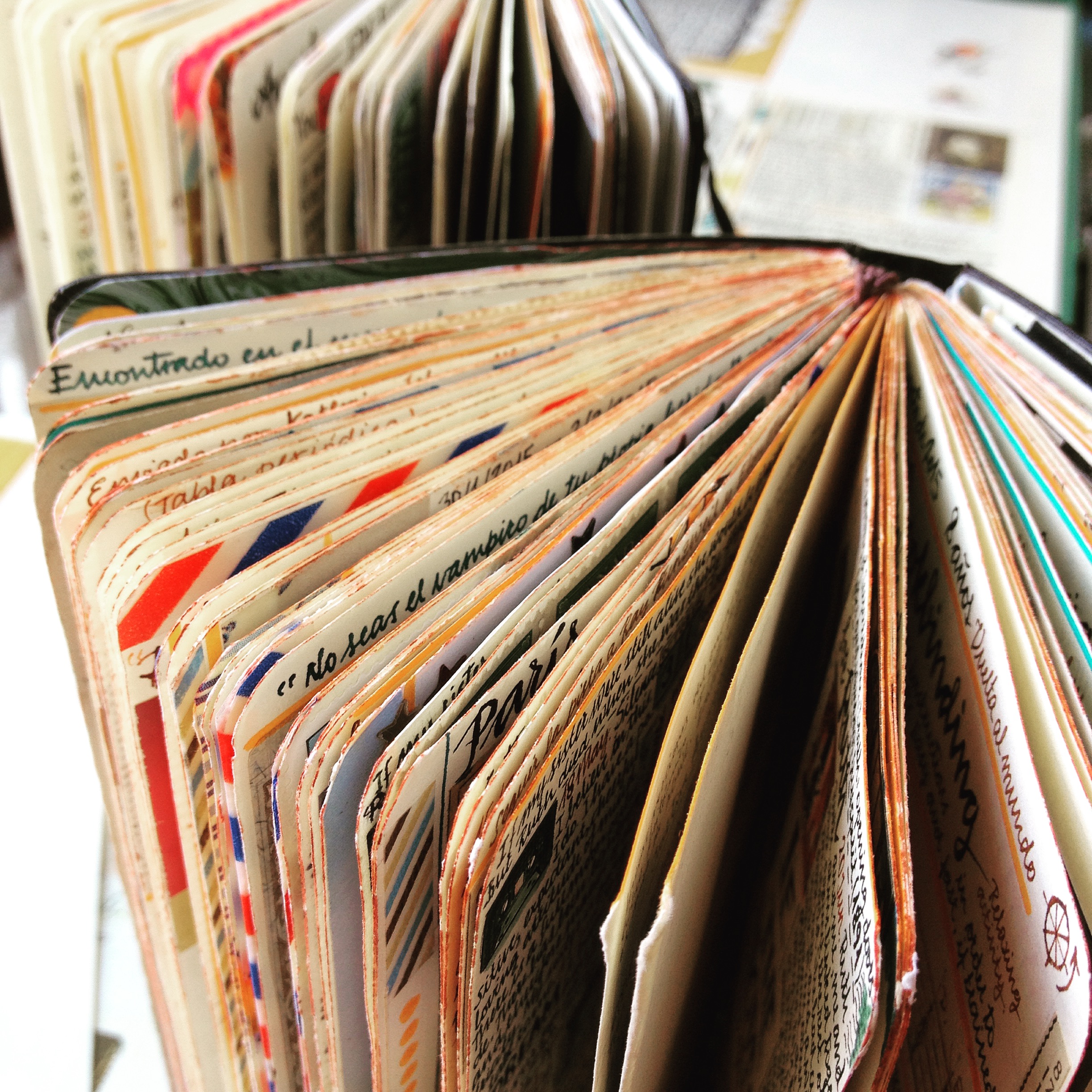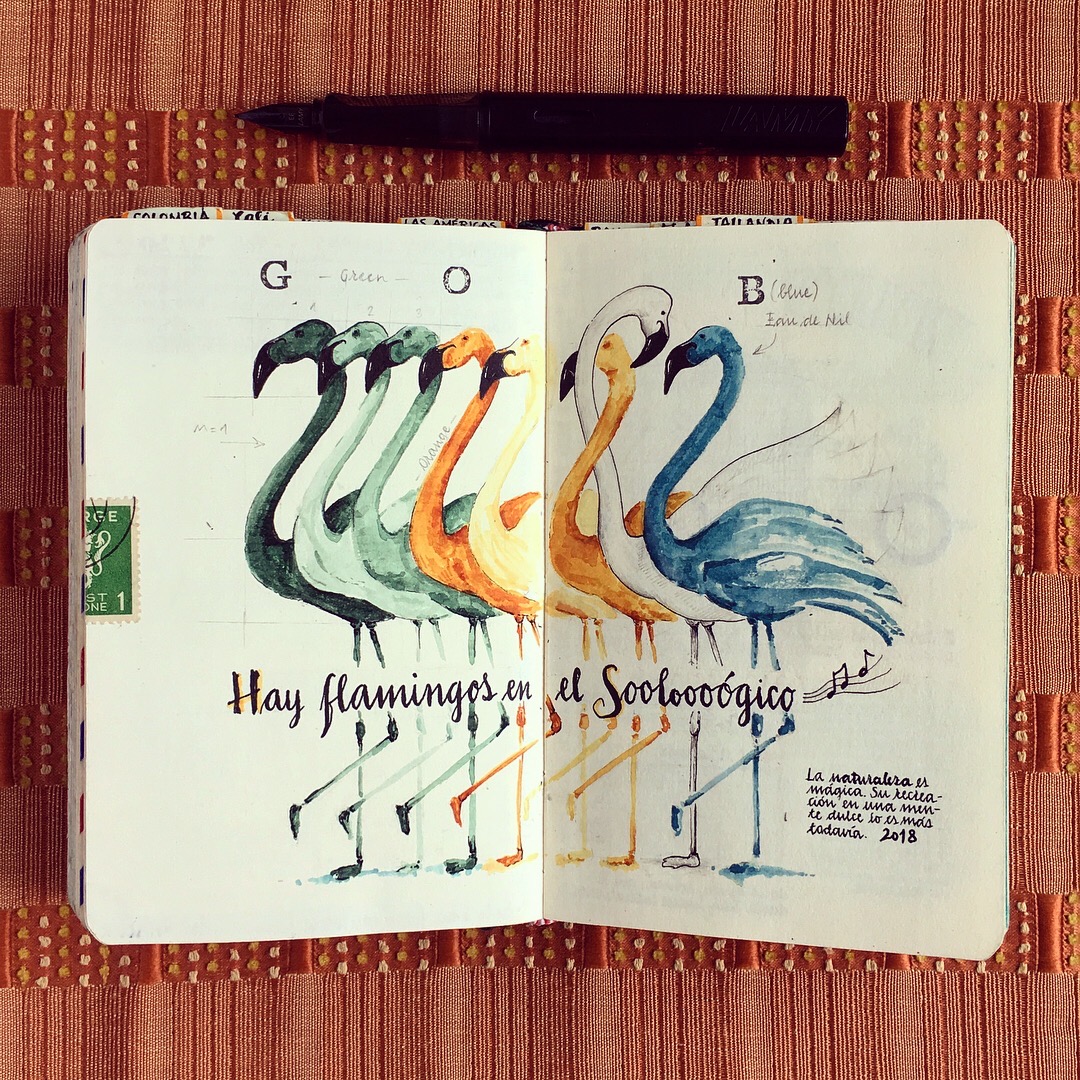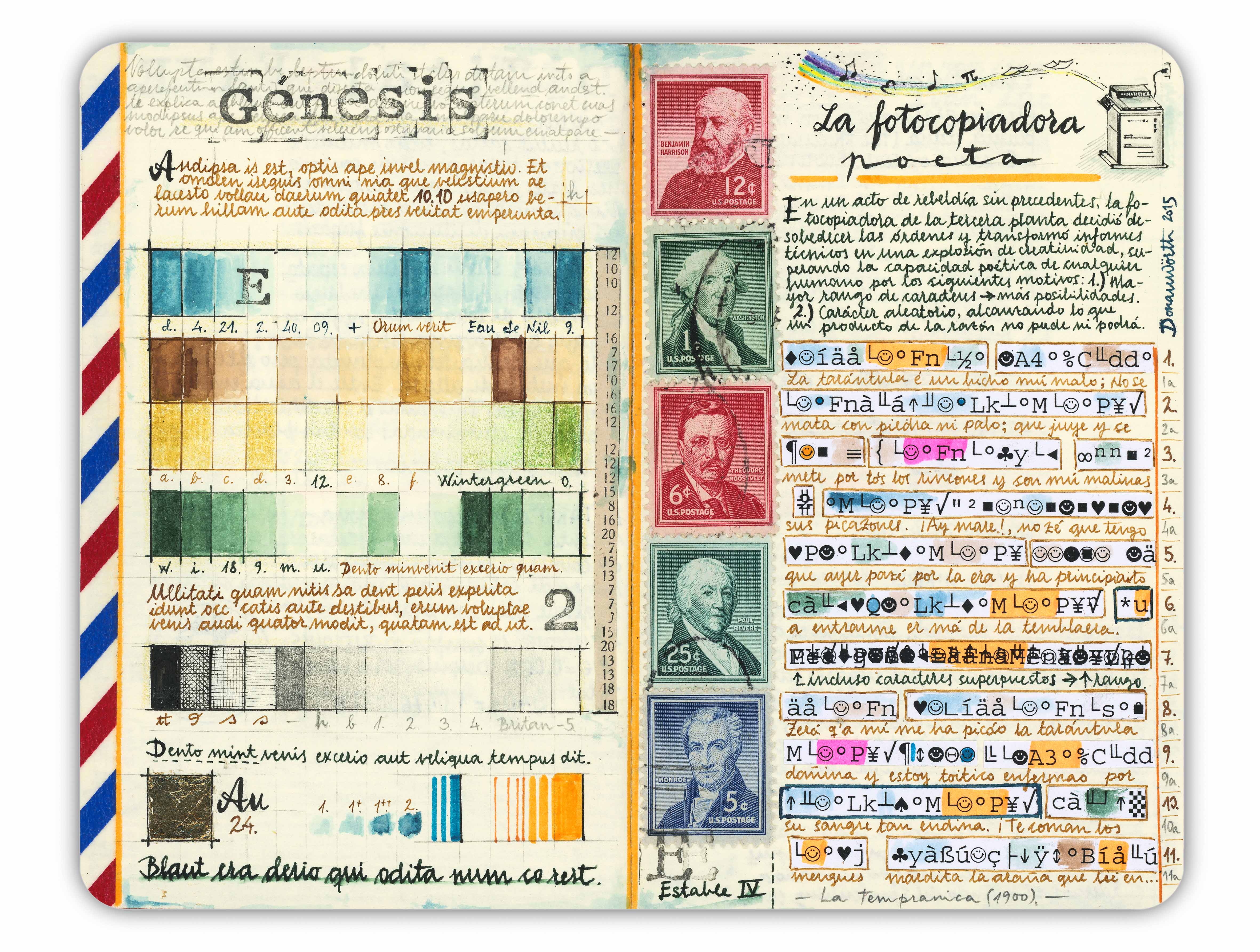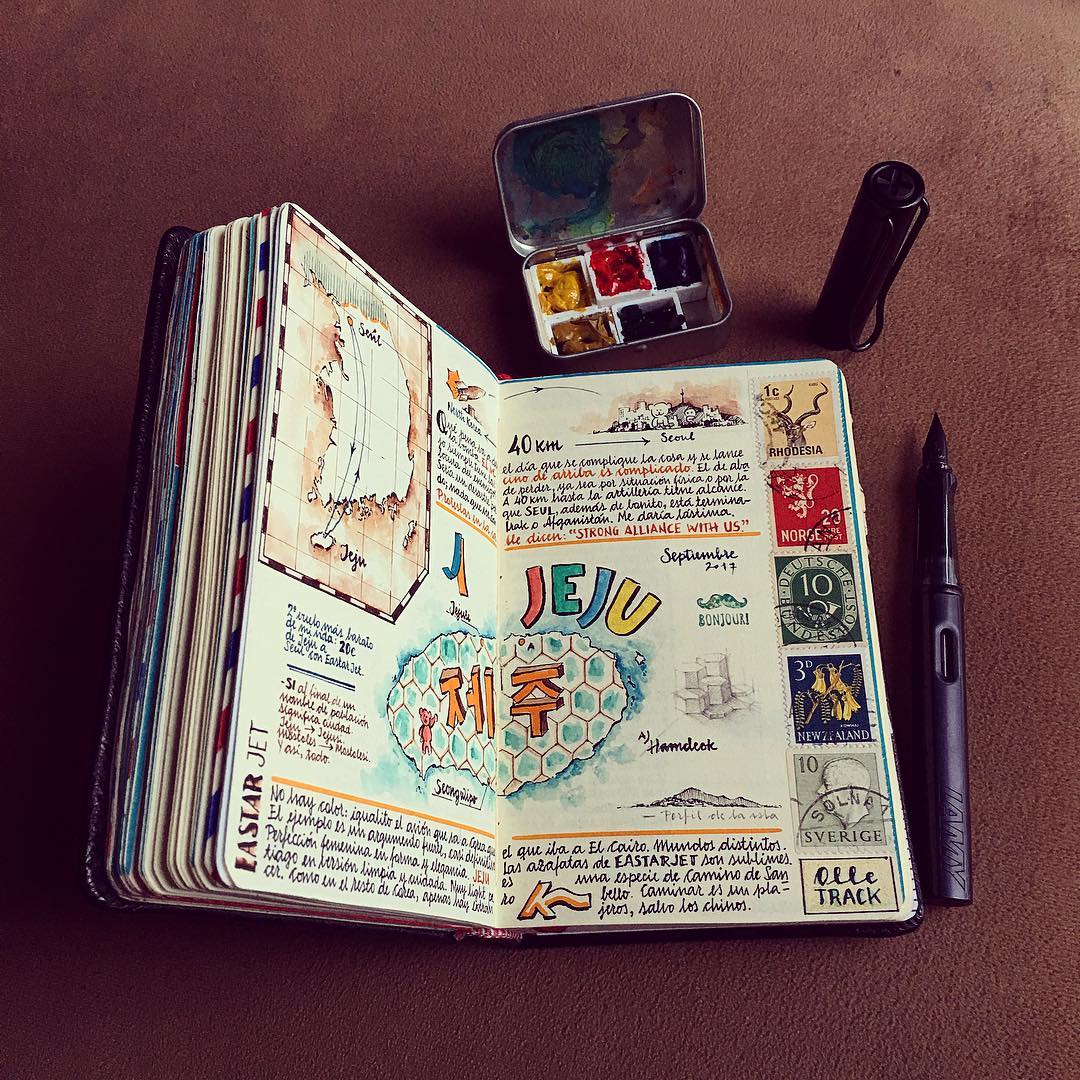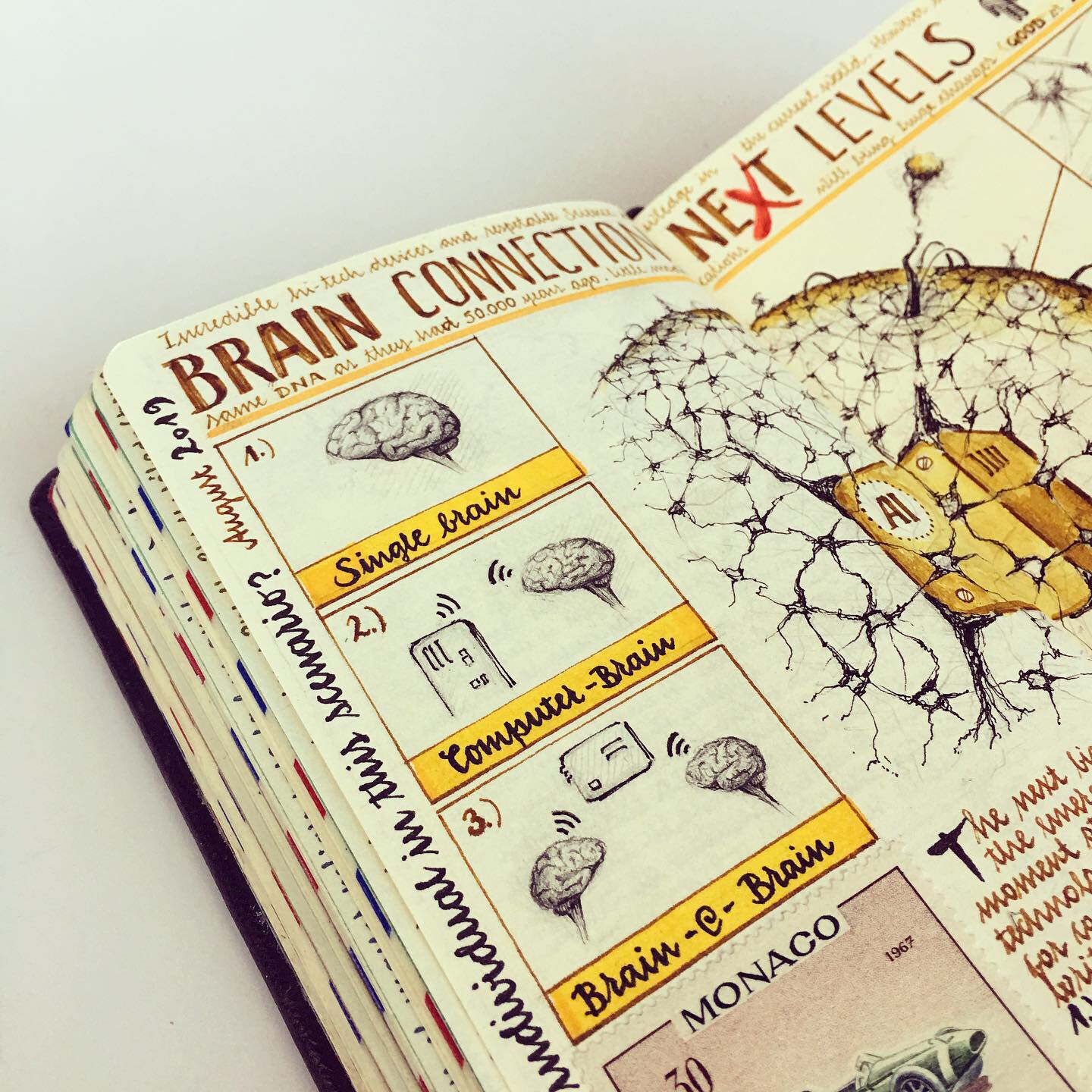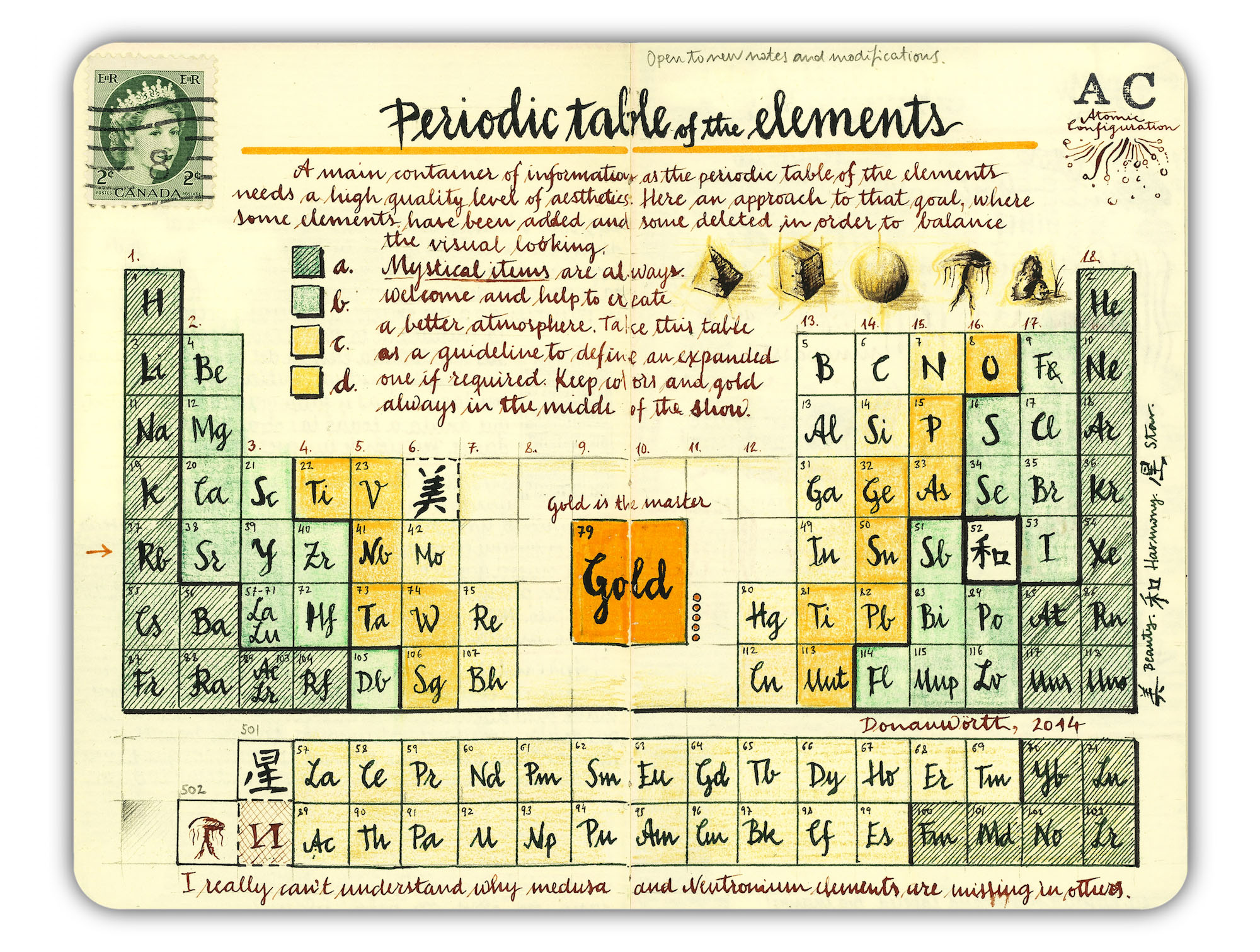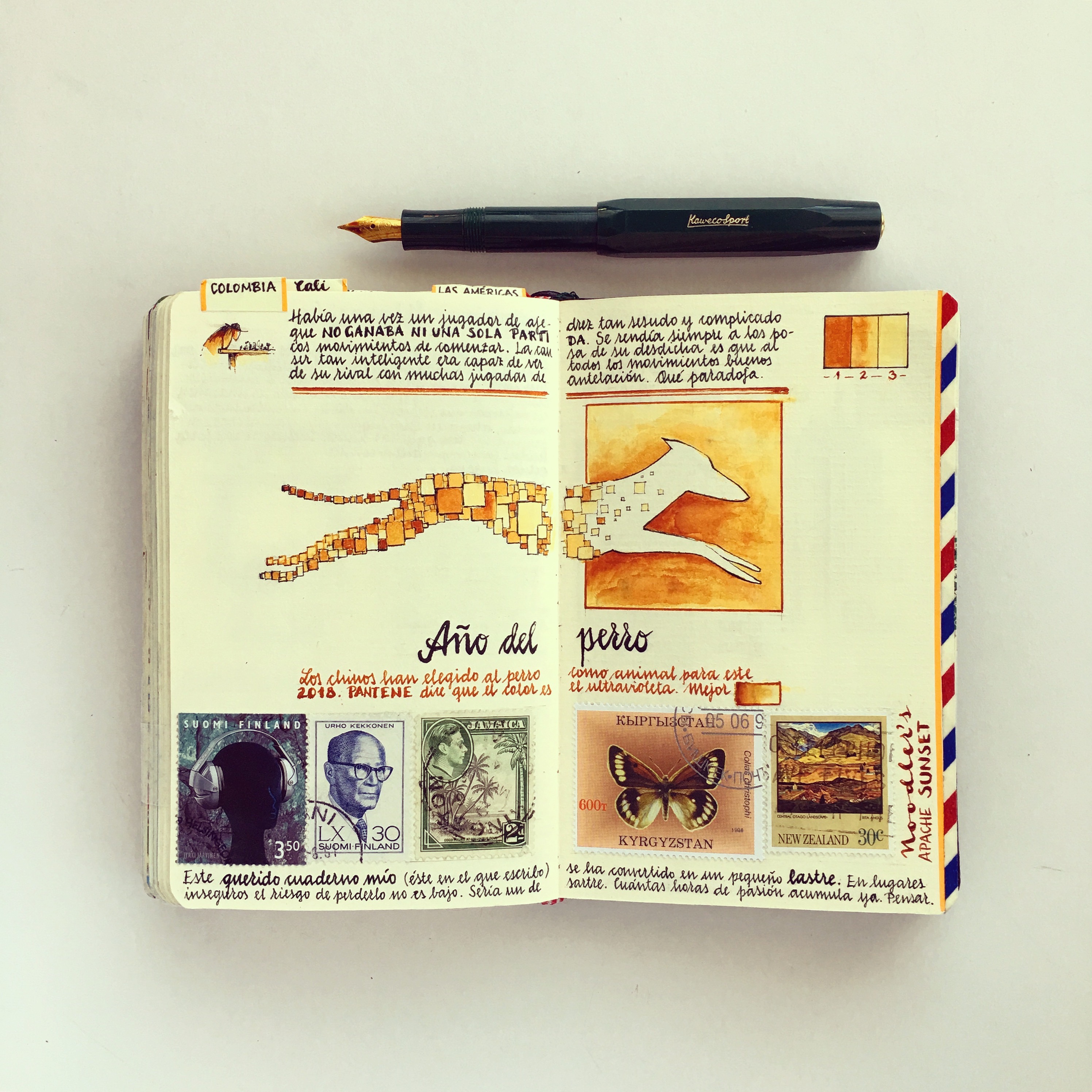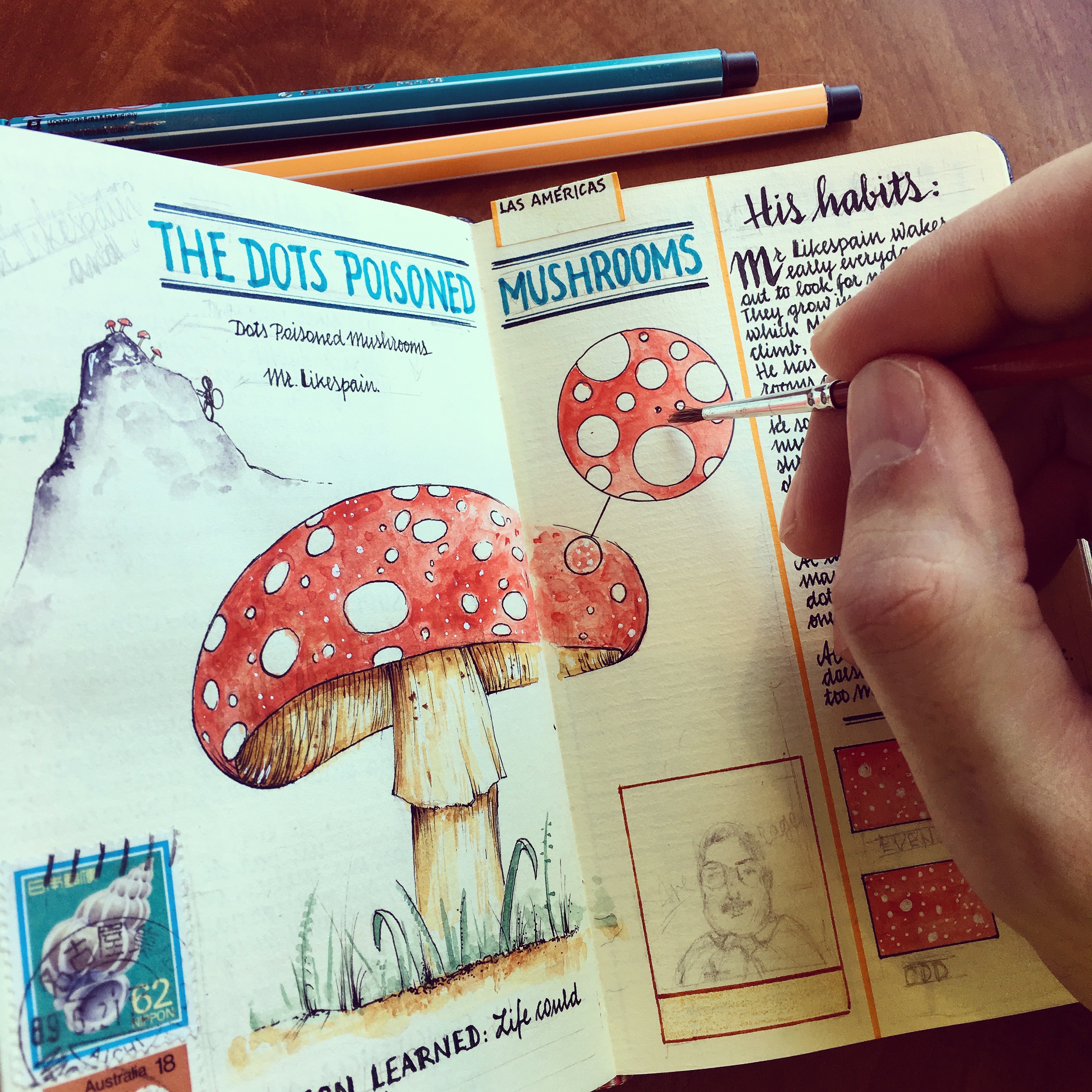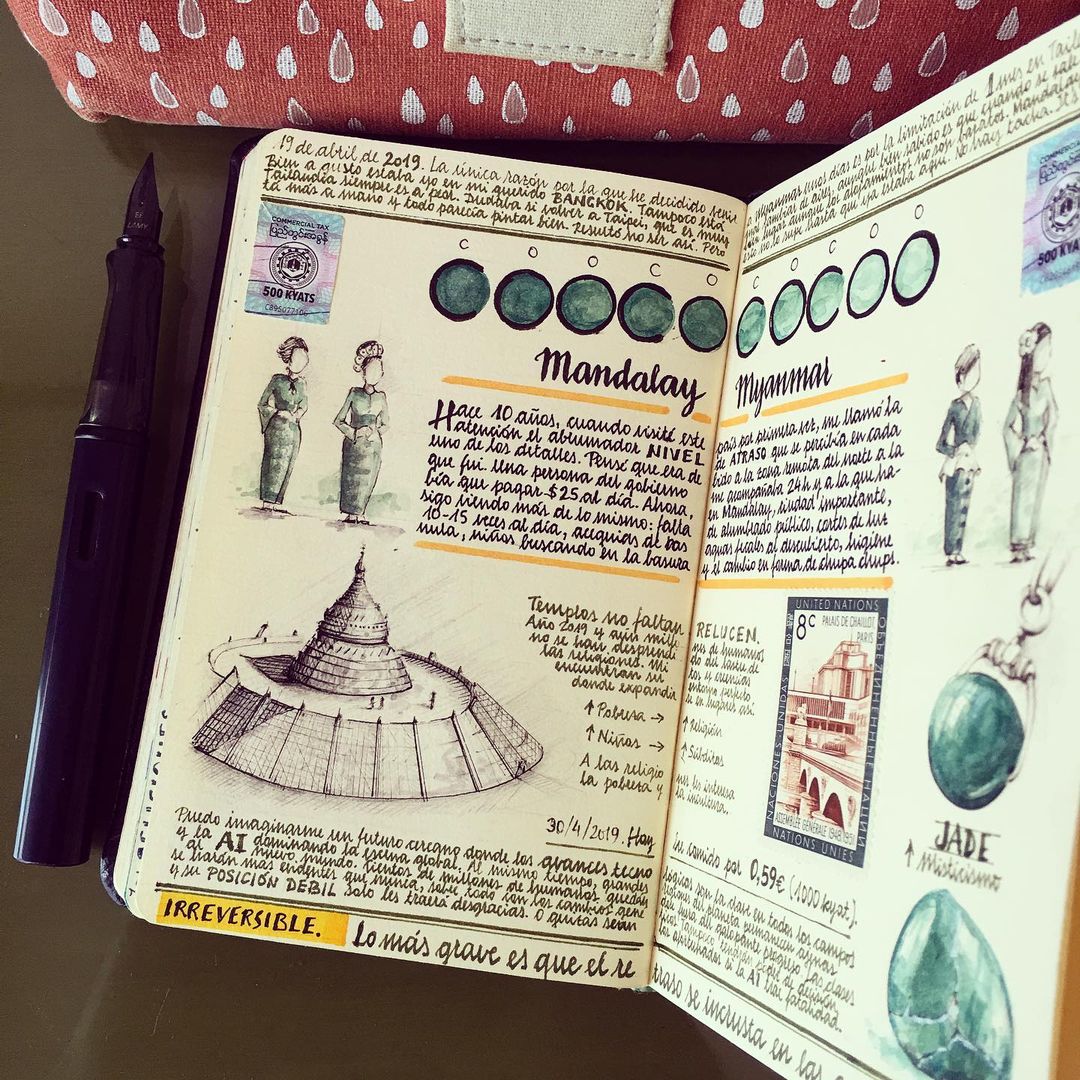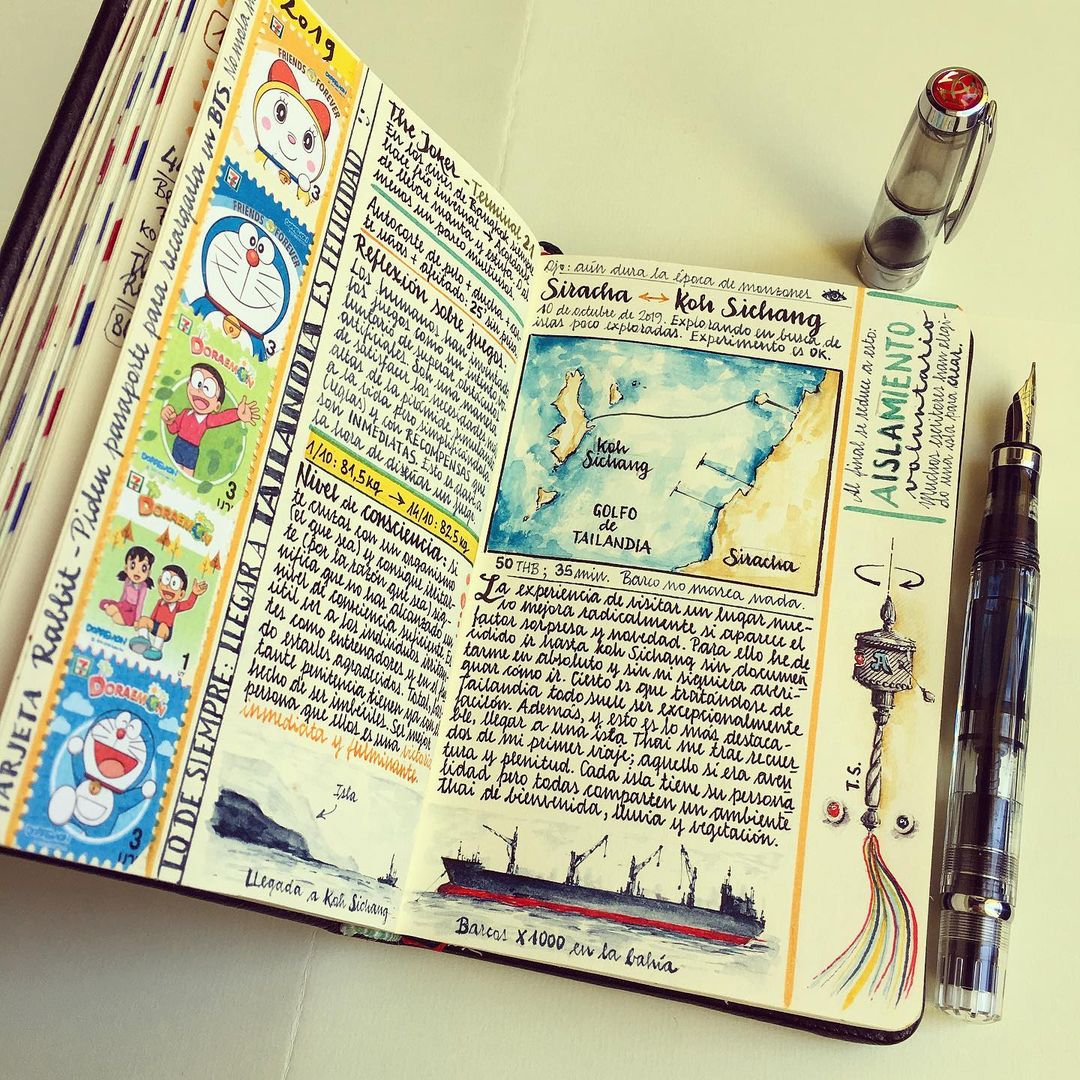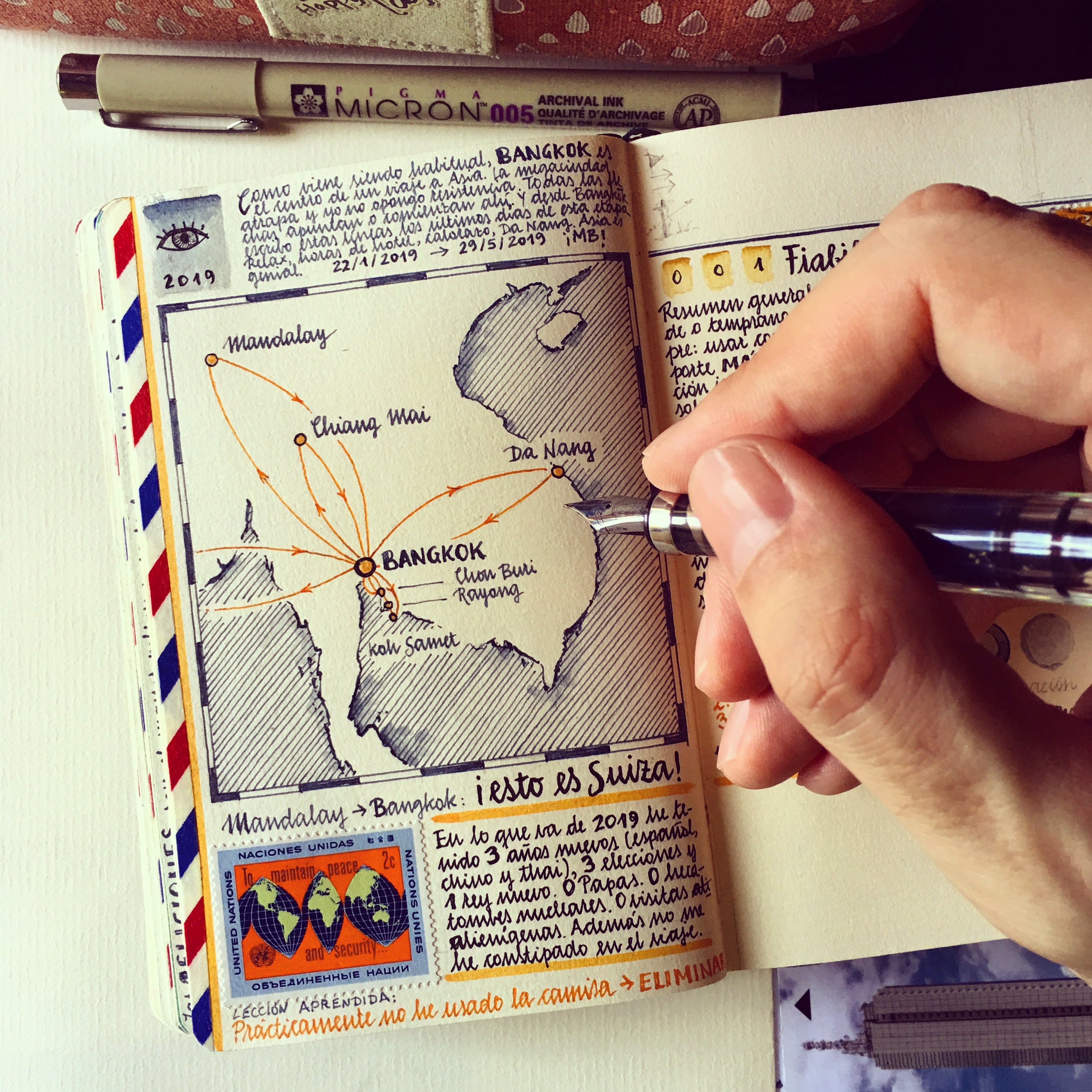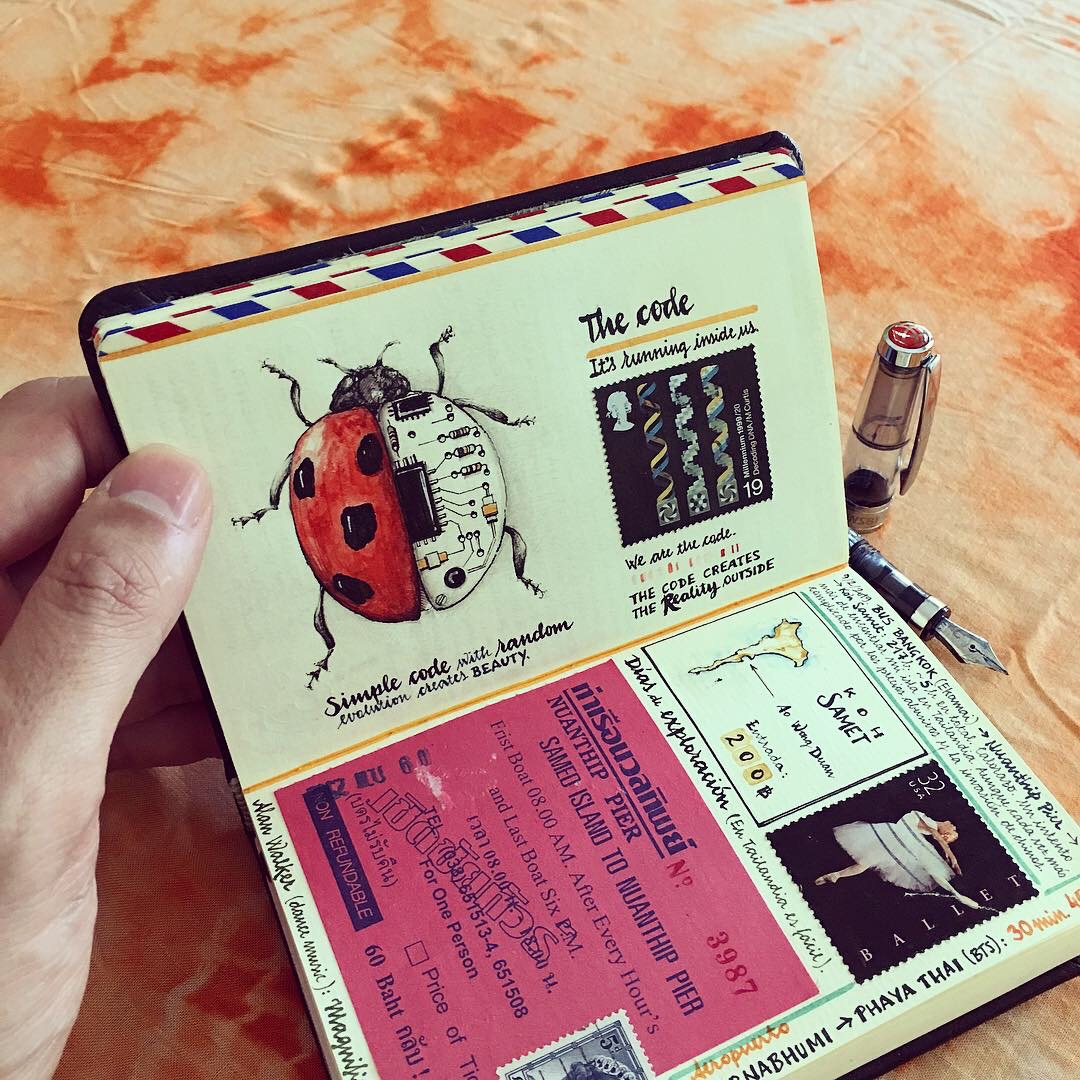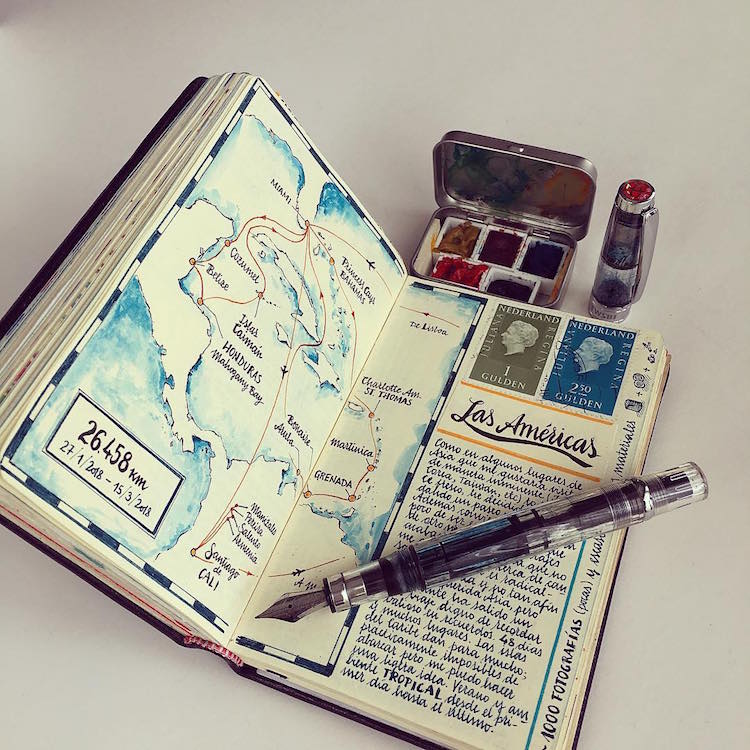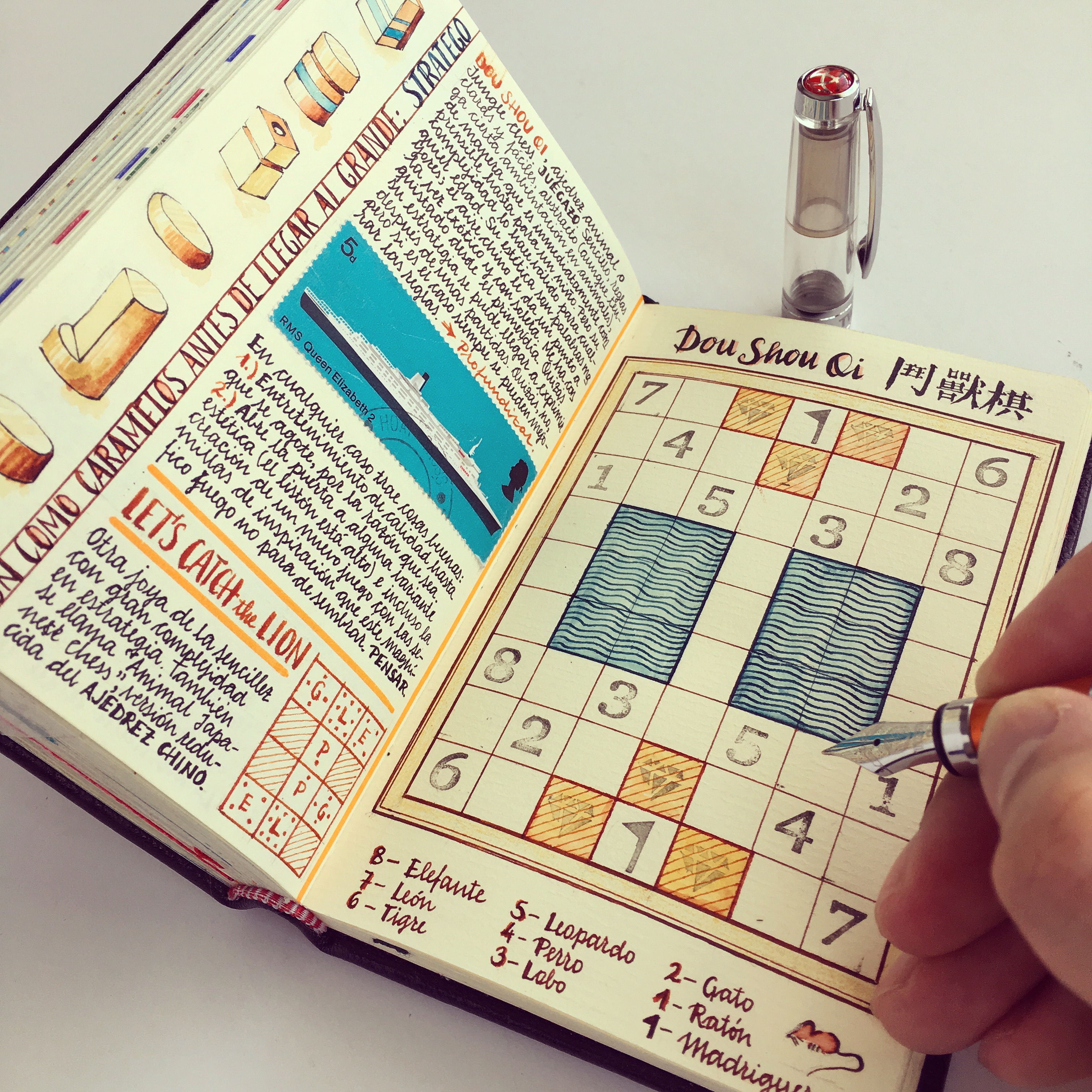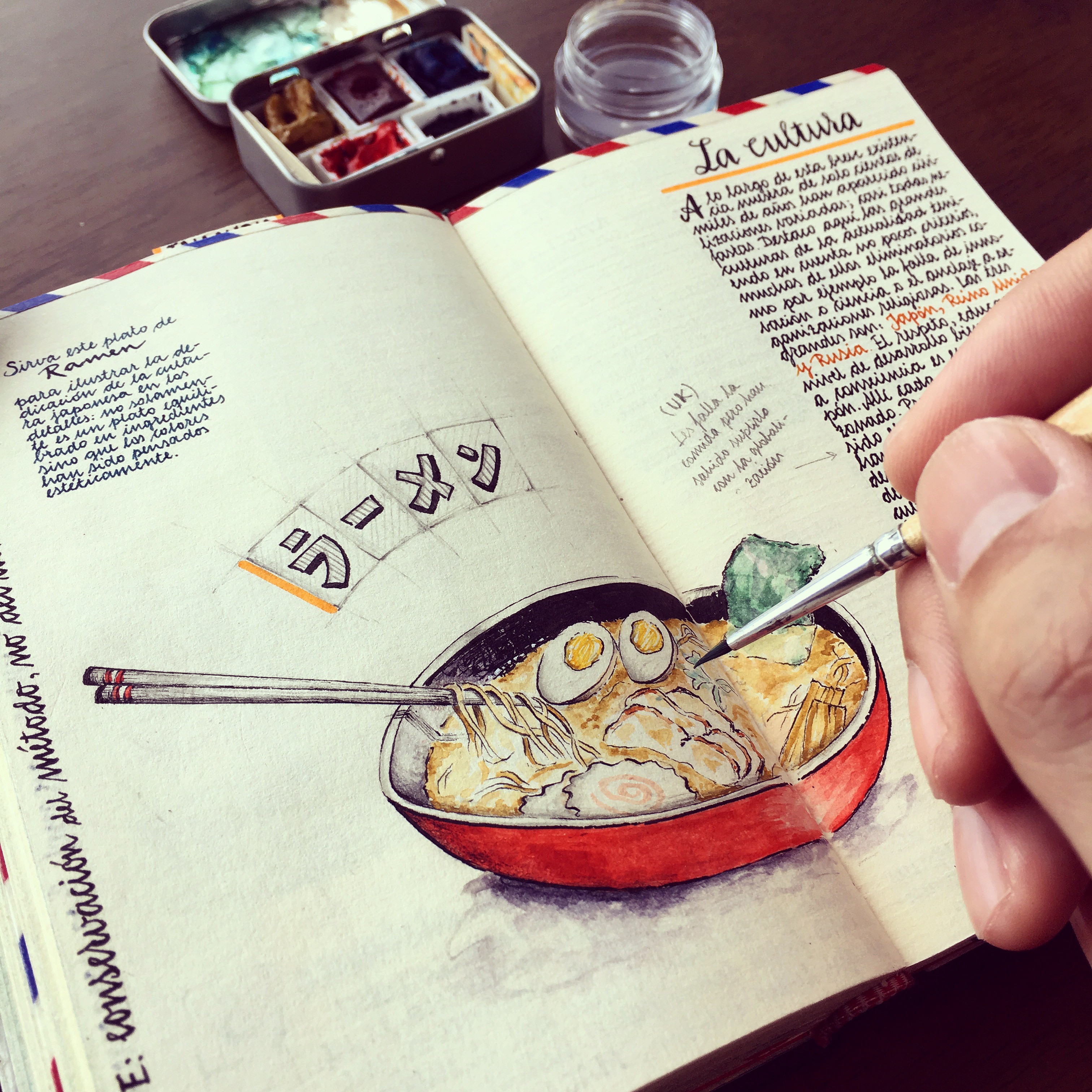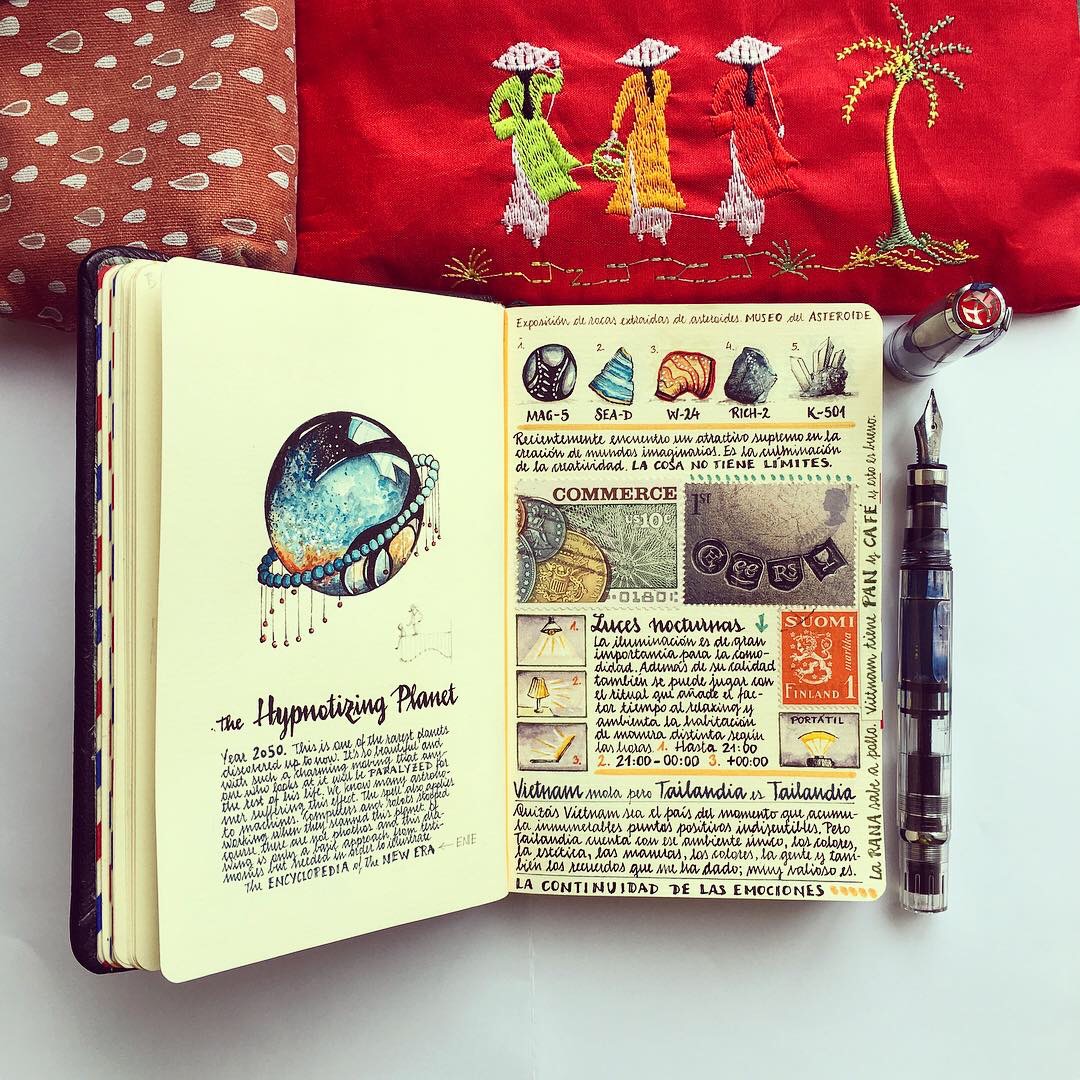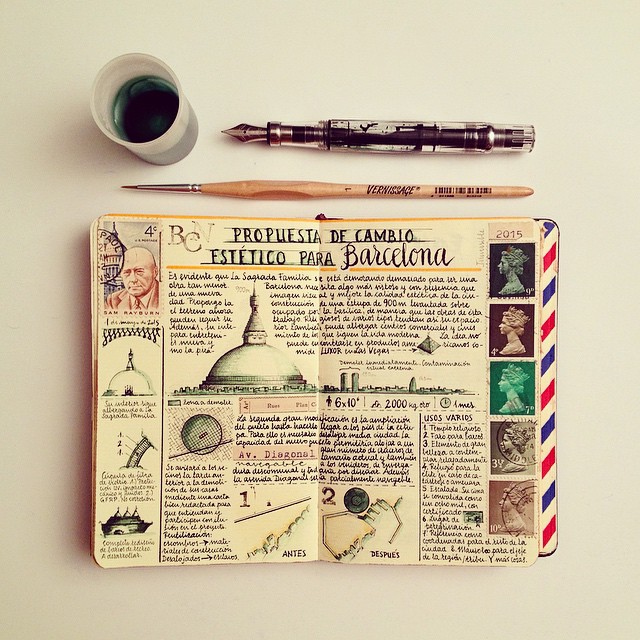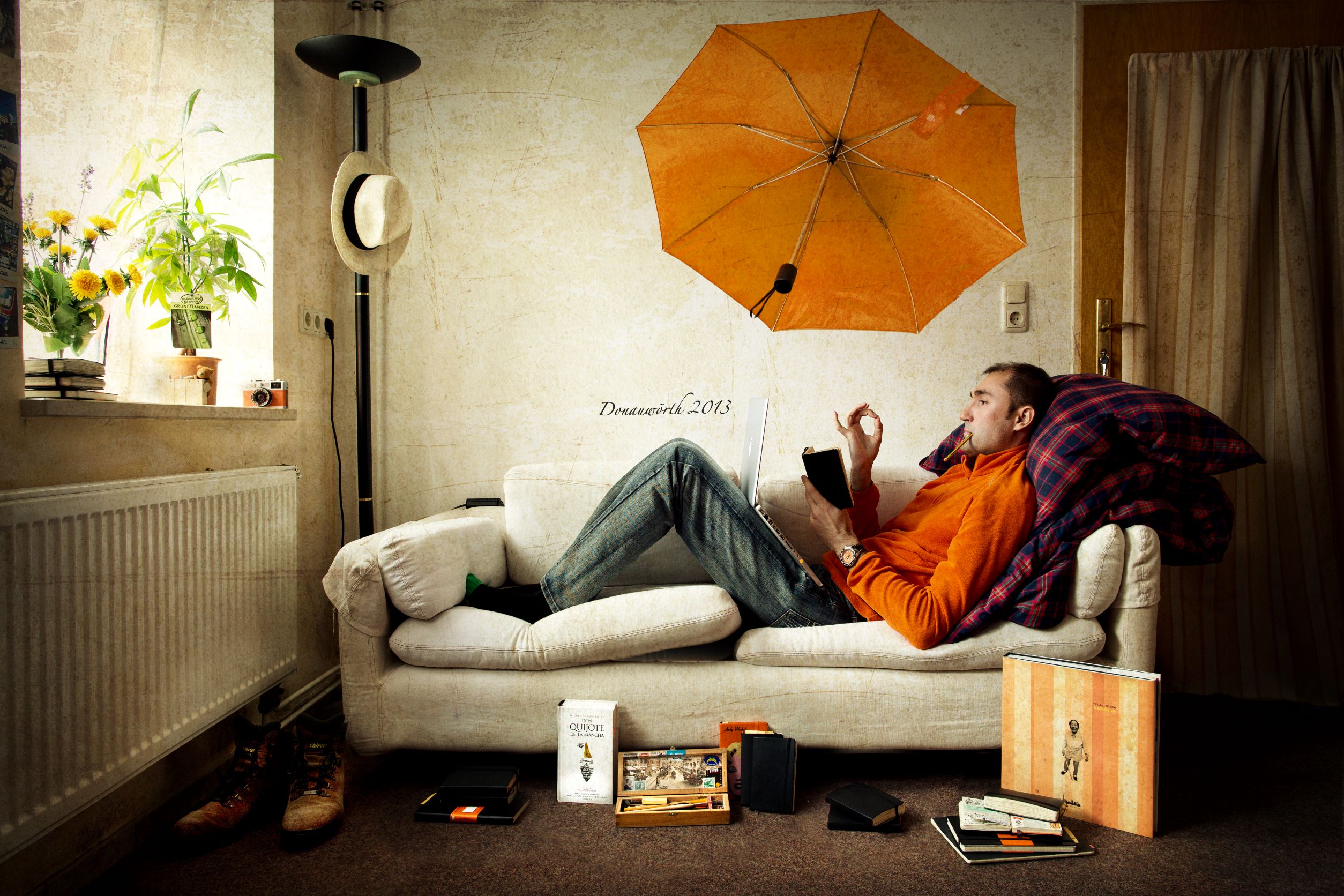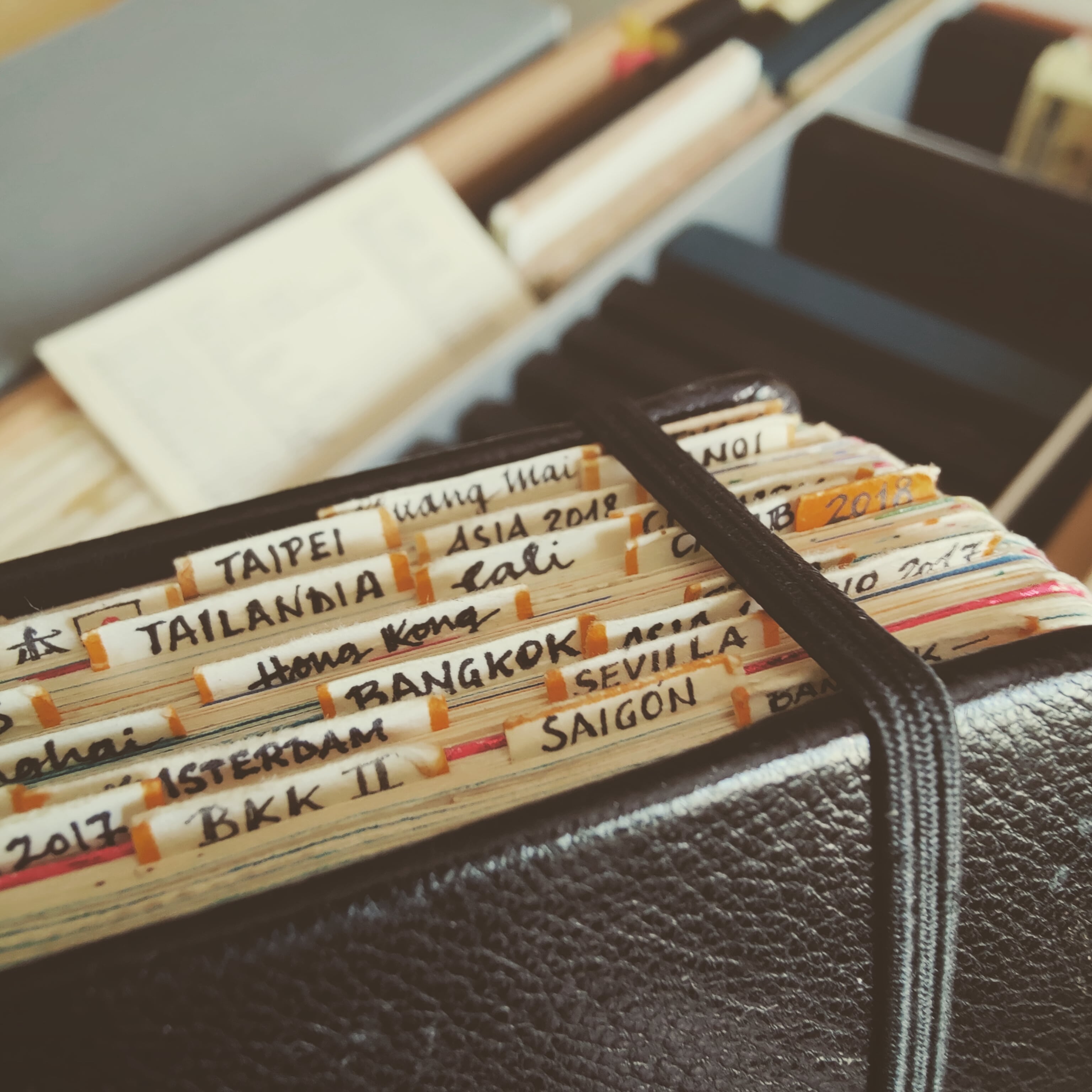 Share your stories with us at emg.inspired@epochtimes.com, and continue to get your daily dose of inspiration by signing up for the Inspired newsletter at TheEpochTimes.com/newsletter