A teen from Fresno, aiming to become an Eagle Scout, tackled a public project to give back to his community—and show respect to military families who have sacrificed for their country.
Before Christian Juvet, 17, could reach his goal of becoming an Eagle Scout, he had to show he was worthy of the title.
"Throughout Scouts, you're taught a lot of different lessons and, and just traits of how to be a good citizen, and how to give back in your community," he told The Epoch Times. "And it all really just led up to this Eagle project."
Christian learned of a concrete flag memorial in Roeding Park that was in disrepair and badly in need of refurbishing.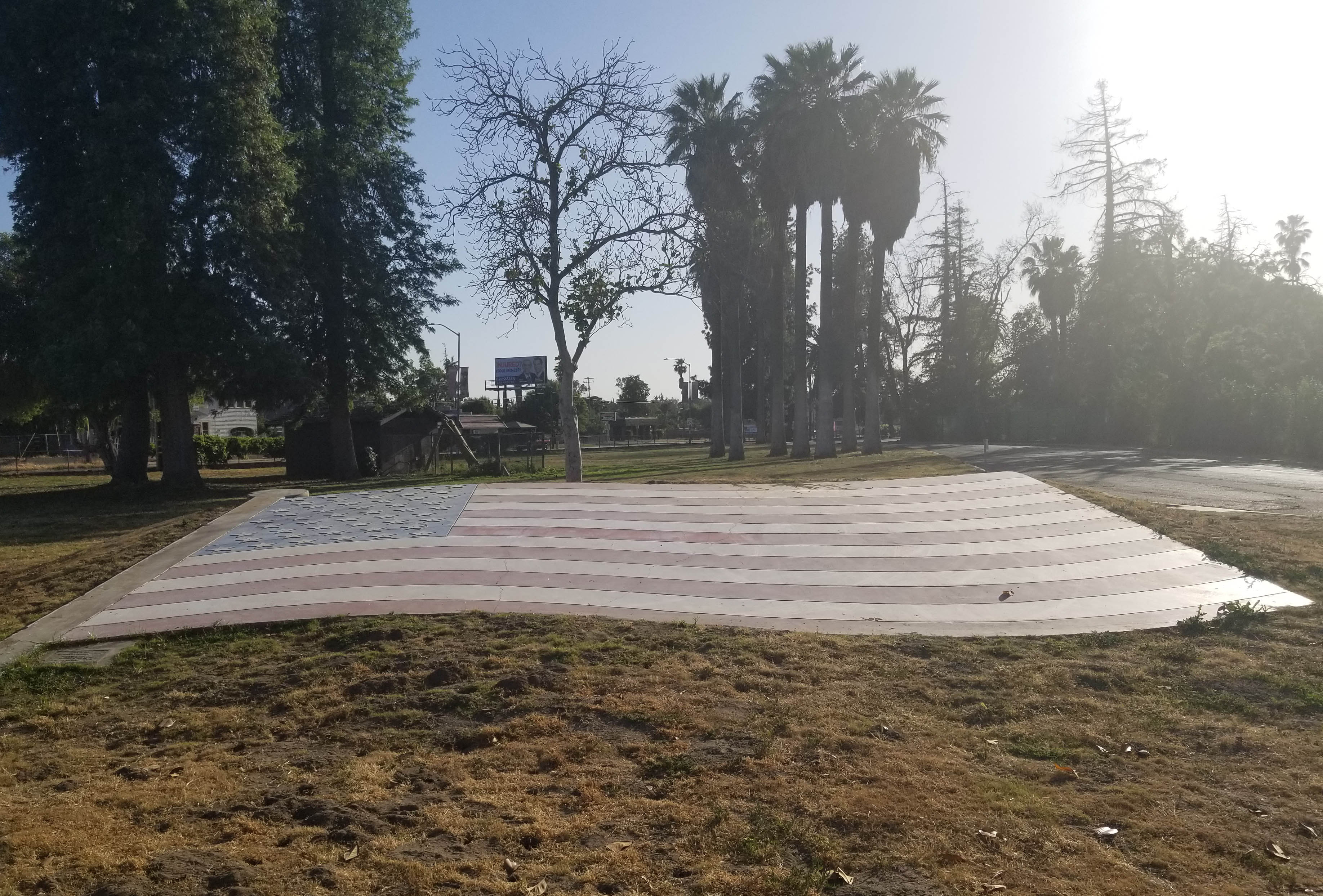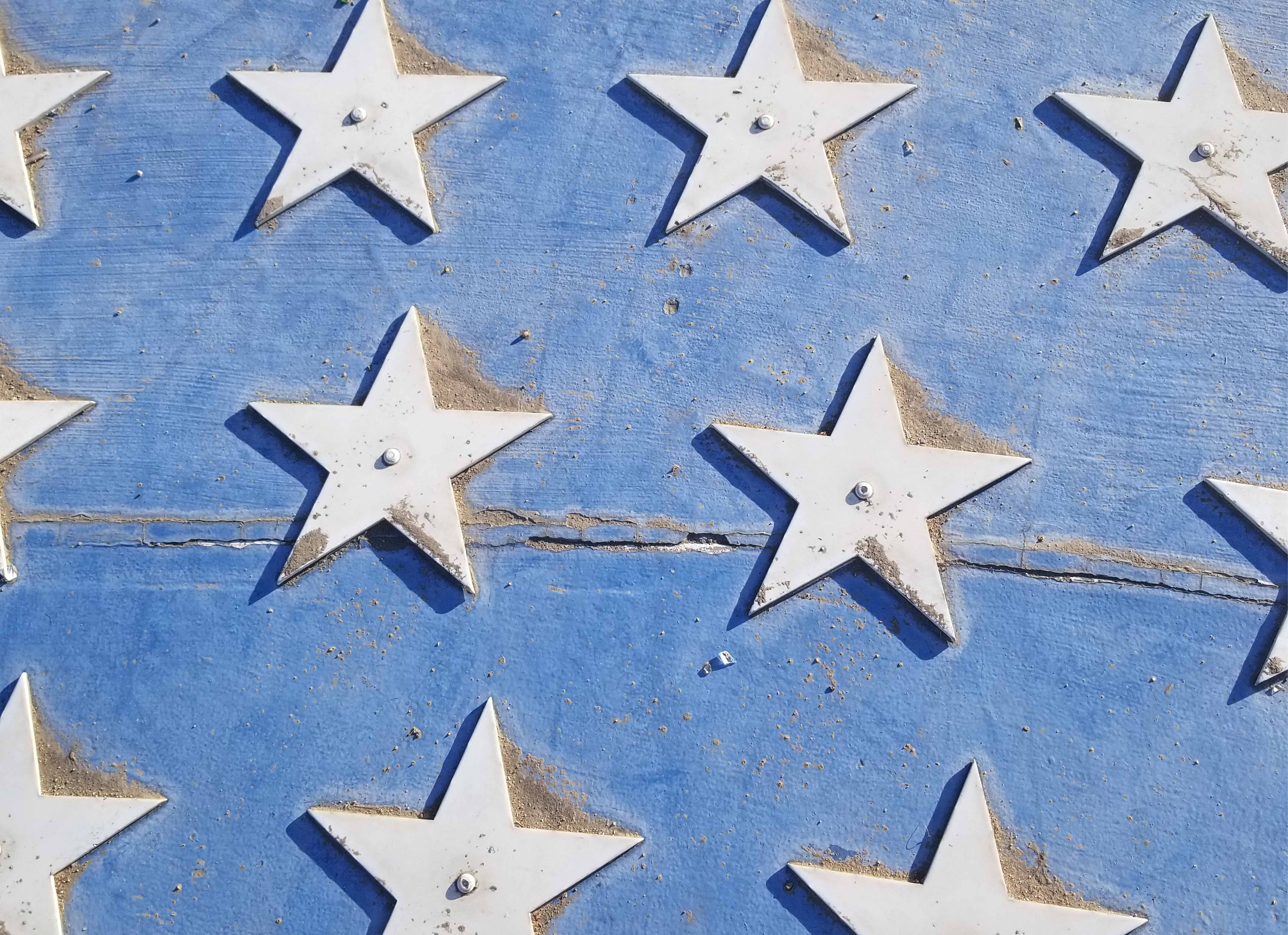 "I've seen how bad it was, and how faded and unmaintained it was," Juvet said. "And after doing more research, I found the historical significance and the purpose that it was made for honoring veterans and Gold Star Mothers."
In addition to earning his Eagle Scout title with the reno, the teen from Fresno Troup 95 also hoped "to complete the project as a sign of respect for veterans and Americans," he said.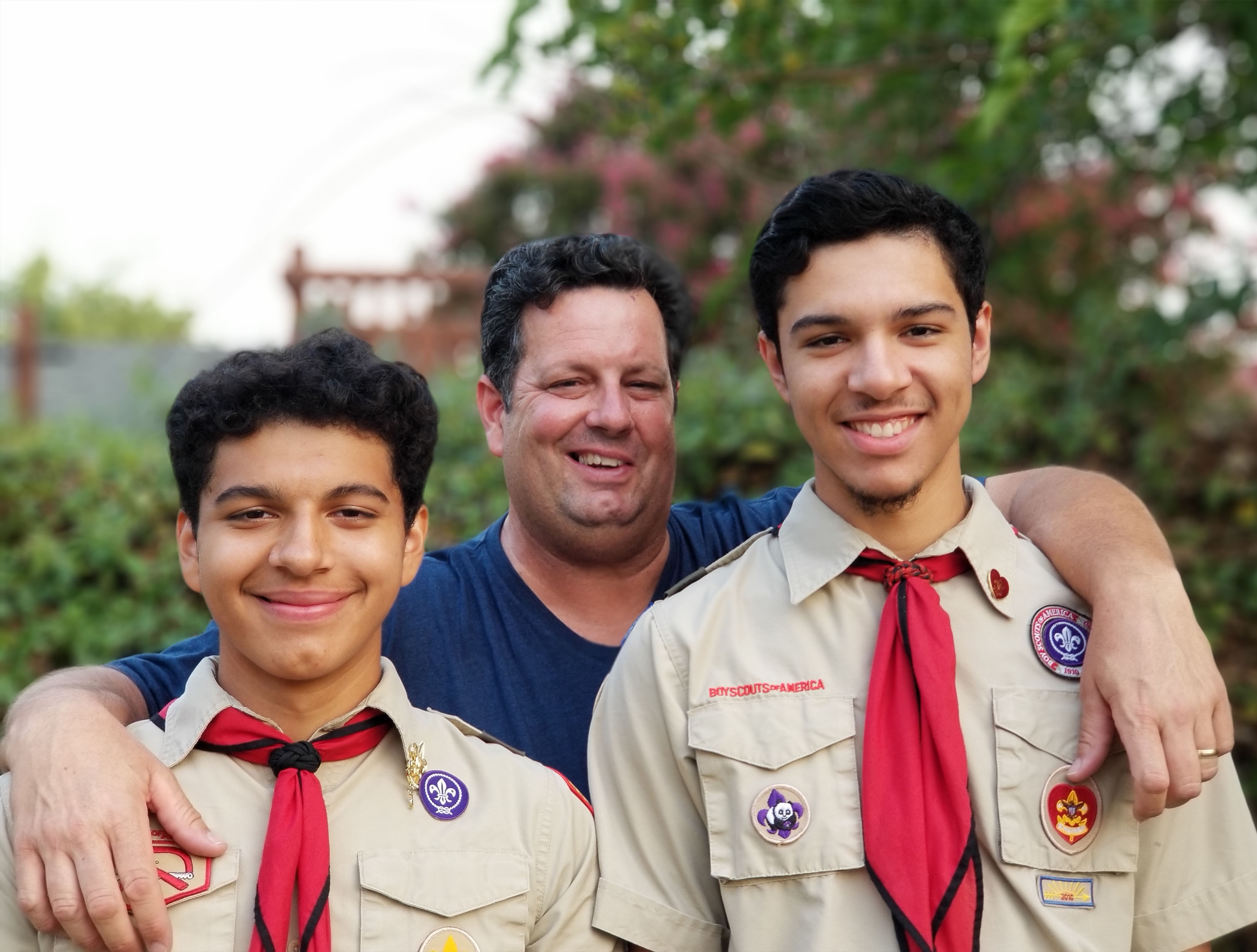 Completed in the 1950s, the memorial was originally a planted bed of red, white, and blue flowers; but in 2007 it was redone in concrete for ease of maintenance.
Since then, it became dilapidated as paint faded and graffiti and other wear accrued.
To Christian—a proud patriot—the American flag has special significance. "To be a patriot to me means uniting with everyone under the flag to achieve greater opportunities and just to share support with everyone," he said.
So, calling the City of Fresno, he quickly garnered support for the project from Mark Standriff, of Beautify Fresno, who was thrilled to give the go ahead. The City had the concrete memorial pressure-washed and all set for Christian and his friends to go to town.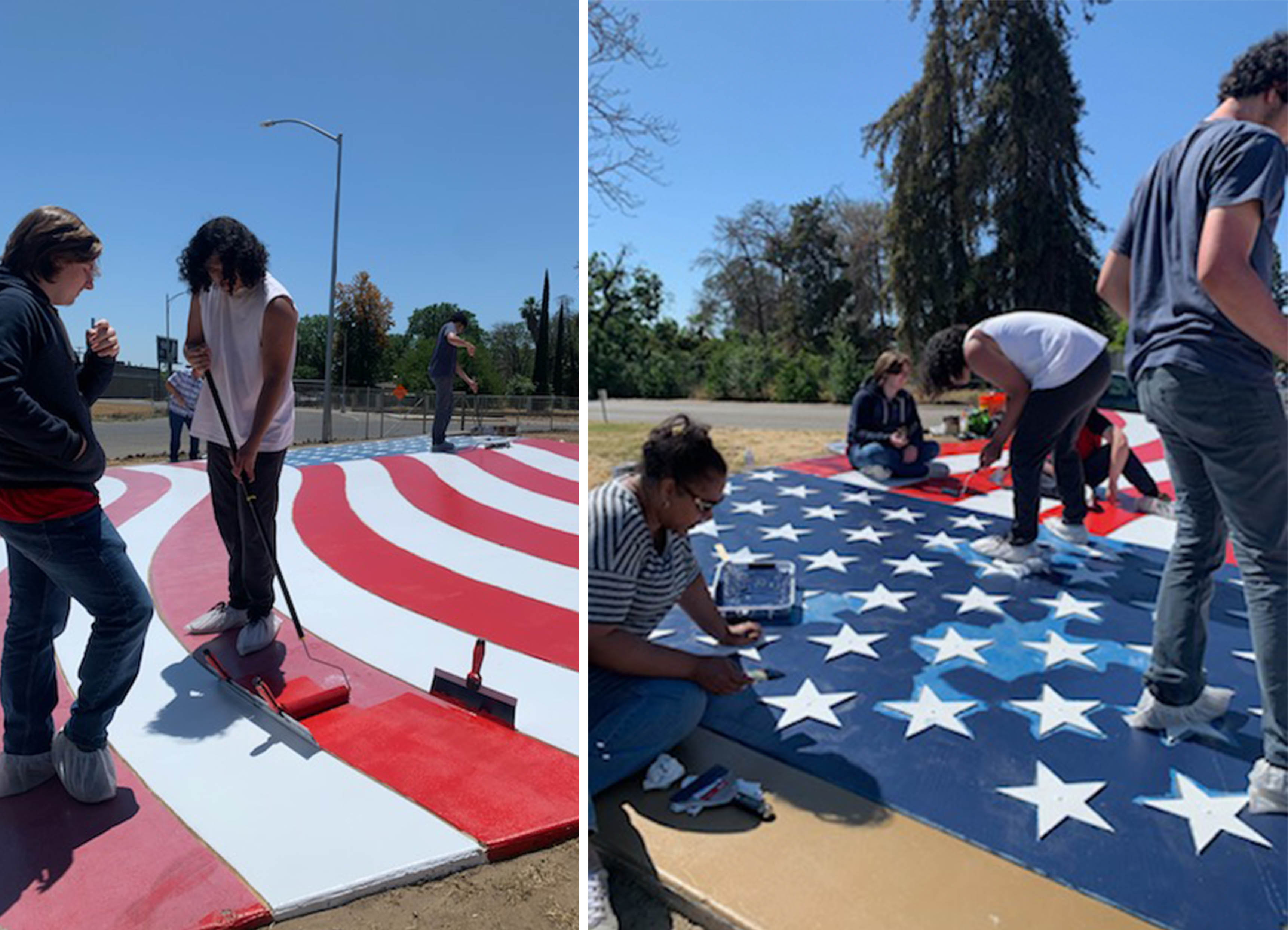 On May 16, the team got to work, cutting edges and rolling on fresh red, white, and blue paint over the relief concrete design in the park.
Meanwhile, local motorists were audible in showing their support while the teens worked. "A lot of them they honk and just show their appreciation because a lot of people pass by that flag," Christian said.
"And I think that I really put an impact on the community, showing that we can—someone from the community, anyone, can—give vibrance and meaning to something that was once lost."
After 10 hours, the team had finished their work.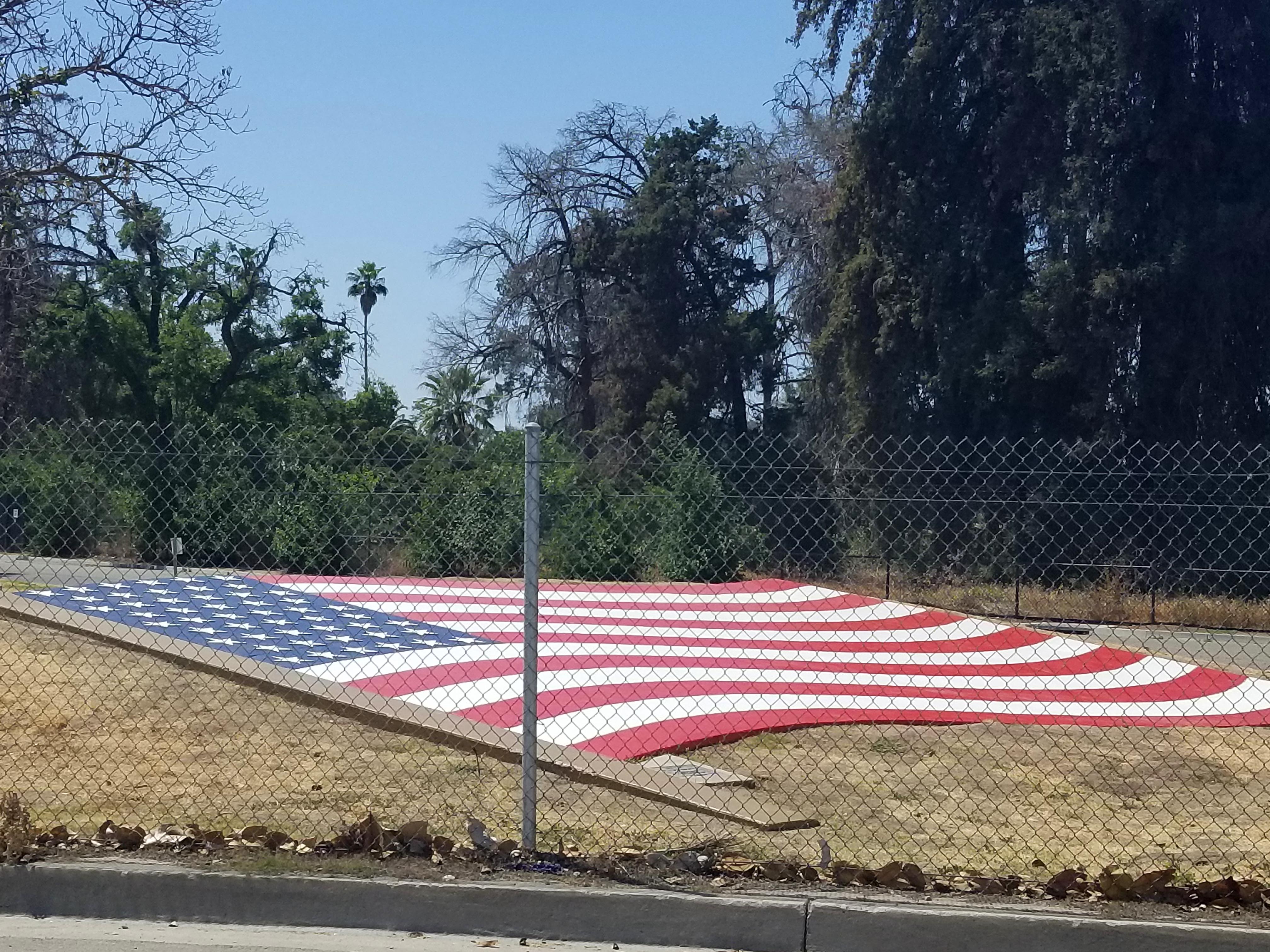 For Christian, also a budding artist, the project allowed him to use his artistic skills. He plans to attend college in the fall and pursue a degree in graphic design.
As far as becoming an Eagle Scout, Christian called the project "the biggest way to show how you've matured as an Eagle Scout, to show that you can lead other people, and that you care about the community."
Christian is now all set to become an Eagle Scout on June 3.
Share your stories with us at emg.inspired@epochtimes.com, and continue to get your daily dose of inspiration by signing up for the Epoch Inspired newsletter at TheEpochTimes.com/newsletter