A formerly homeless man has had an emotional reunion with the dog he had to surrender after falling on hard times.
Ryan Hamilton gave up his beloved dog named Dakota to the Tampa Bay Humane Society in Florida when he realized he could no longer care for her. In a social media statement, the shelter said it was an "excruciating" decision for Hamilton.
"Wanting the best for her, he brought her to us in hopes that she'd find a better life," they wrote.
Yet Dakota sat patiently at the shelter, waiting for an adoptive family, for weeks. Nobody came. Describing her as "wonderful and friendly," shelter staffers were puzzled as to why she was being overlooked.
When a special call came in on April 27, they chalked it up to fate.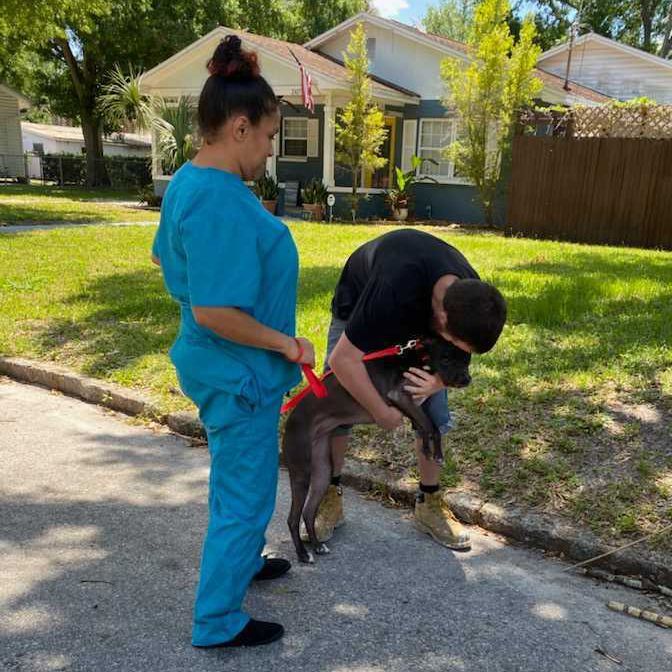 Hamilton had found a place to live and a new job and was calling with the slimmest sliver of hope that the shelter still had his beloved pet. Staffers were delighted to answer in the affirmative and reunite the two.
Upon meeting, said the shelter, Dakota "absolutely squealed with delight" and ran straight into Hamilton's arms. Hamilton was moved to tears, and before long there wasn't a dry eye in sight.
Responding in the social media's comments section, Hamilton said that Dakota was his "best friend for six years."
"[The] hardest thing I've ever had to do was give her up, and somehow nobody picked my angel," he wrote.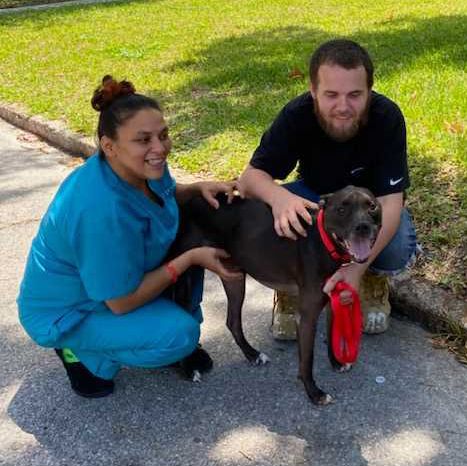 Understanding that rebuilding his life will be a process, the shelter gifted Hamilton a brand-new leash and collar for Dakota, plus six months' worth of preventative medication.
Hundreds left comments in support of the reunification, praising the shelter for helping out a man in need and the dog he loved the most.
"God has a way of working things out," wrote one person.
"That's the reason she didn't get adopted!! There were bigger and better plans in the making for her!! How sweet!! So glad they were reunited!!" wrote another.
Share your stories with us at emg.inspired@epochtimes.com, and continue to get your daily dose of inspiration by signing up for the Epoch Inspired Newsletter at TheEpochTimes.com/newsletter