If parents thought homeschooling meant kids sitting in front of a computer screen at home (as the pandemic taught), one Florida couple begs to differ.
They take a more passionate approach—incorporating a love of surfing and skateboarding into the equation.
Mom Toni Frallicciardi once viewed homeschooling in a negative light. Then in 2018, after a school shooting near her home, worried local families started teaching their kids at home.
Toni, who studied ocean engineering, realized hands-on learning can be very effective. She and her husband, Uli, started Surf Skate Science, a program for parents homeschooling their own kids—but instead of learning at home, in front of a computer, they meet at the skate park, where science, technology, engineering, arts, and math (STEAM) are taught.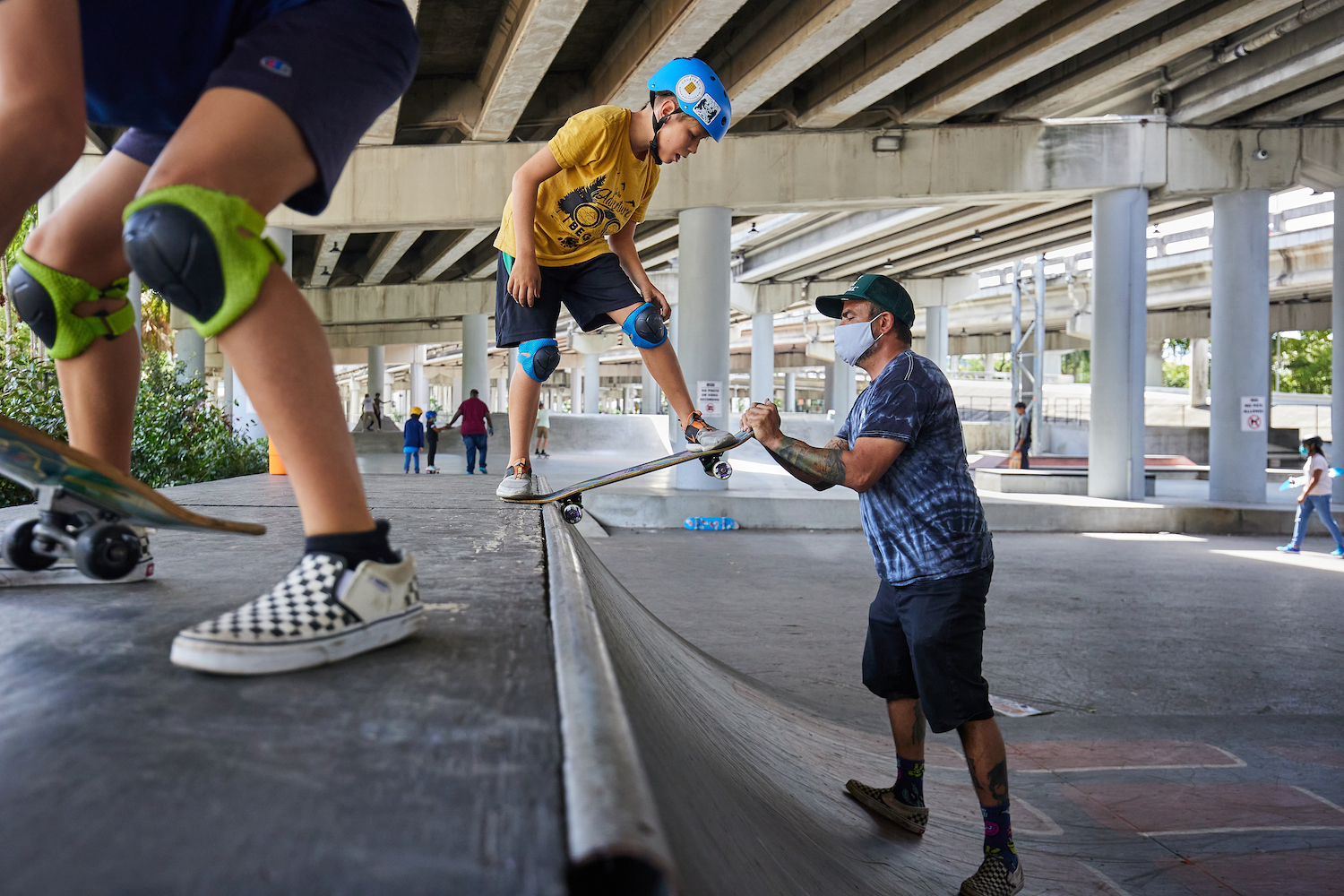 "When we first met, I owned a skate shop," Toni told The Epoch Times. "I always loved the ocean and surfing as well, and then a few years later, we started running a local skate park.
"It was attached to schools, so we did a couple of afterschool classes and camps where we incorporated education and skateboarding.
"We're like, 'Hey, we could teach science while we're at the beach, or we could teach science at the skate park,' so that's how we started it."
Toni finds the hands-on approach appeals to many students. A mentor of hers, whose son is autistic, taught her how important it is to include the five senses in learning. When Toni used to write curricula for her church ministry, she made sure to incorporate touch, feel, taste, and other senses in the lessons.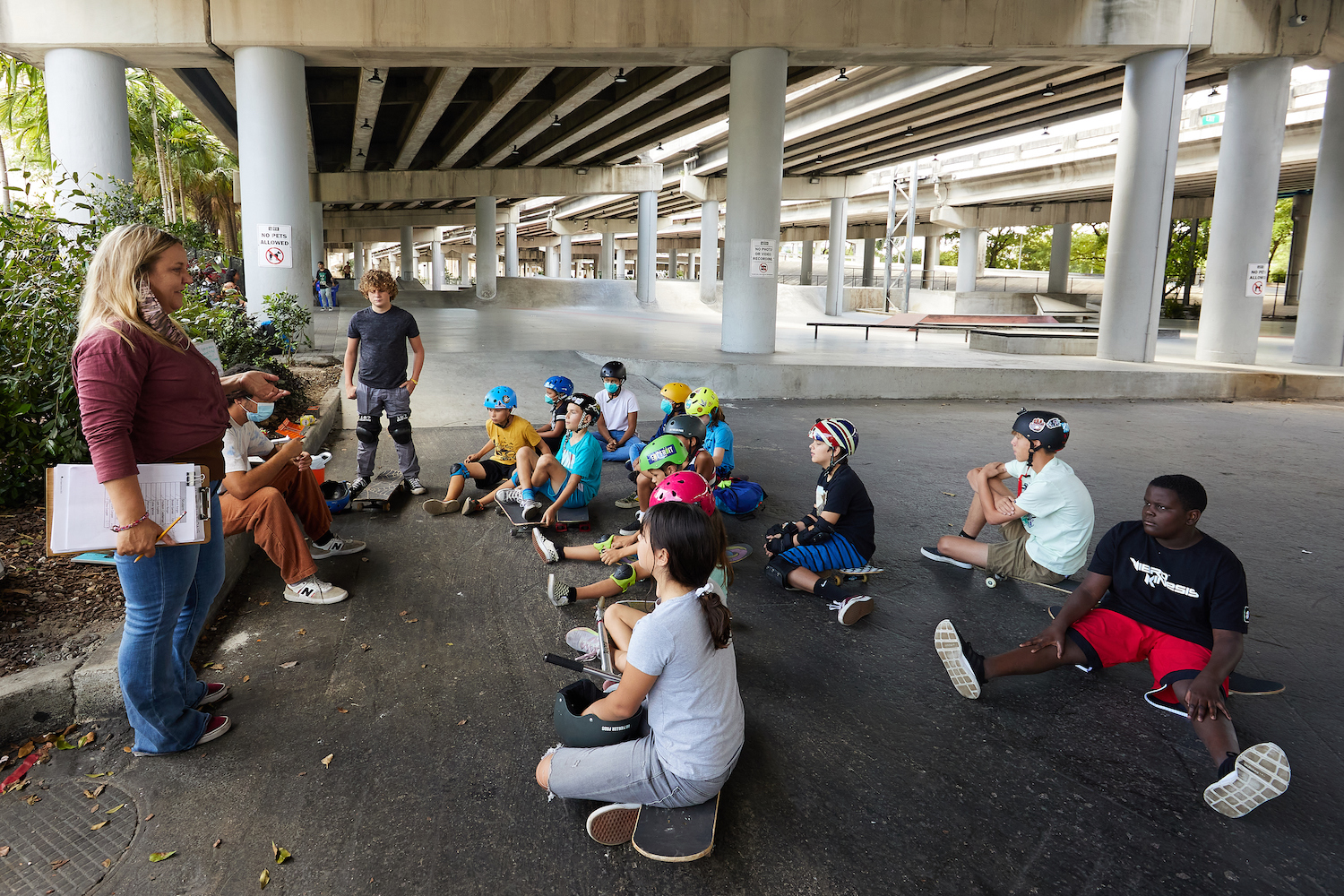 The Frallicciardis, who've traveled all over the world building skate parks for others, found that homeschooling was the best alternative for teaching their kids. "I always had people tell us often that we should homeschool because we traveled a lot," Toni said. "And I always said, 'I will never homeschool, I will never homeschool.'
"I just had a wrong idea about it. It was the best decision we ever made."
The results speak for themselves.
Their middle son, now studying architecture, dual-enrolled in high school and graduated with his architectural drafting license. Their daughter, the eldest child, also dual-enrolled and is now working for her doctorate in child psychology. "Both of them got full scholarships to college," Toni added.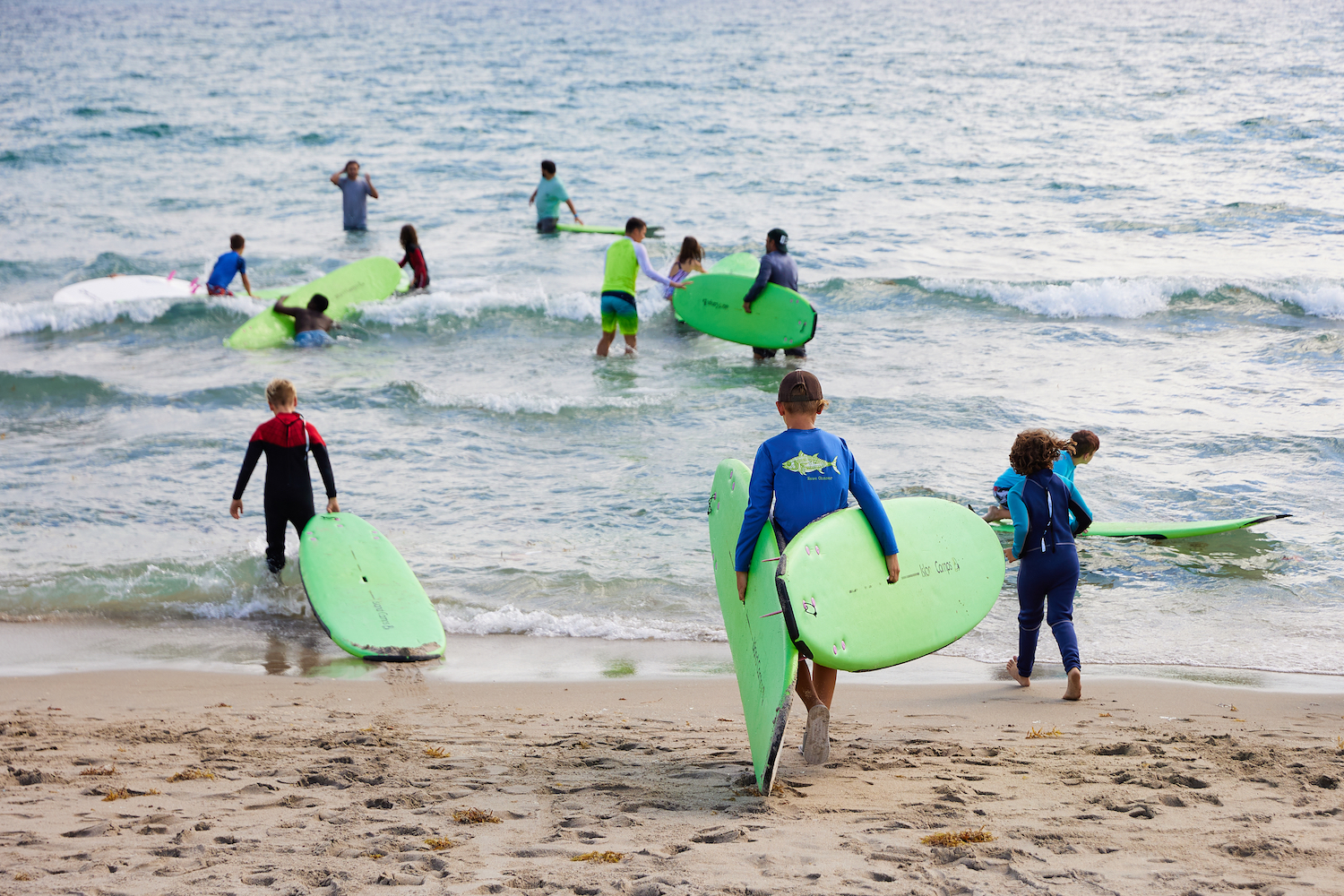 After launching Surf Skate Science in 2018, the couple started with just eight students. Participants build a portfolio based on "the standards that they will be learning in middle school or high school" over the course of the year, before being evaluated by a teacher.
"But because we're working with multiple ages, if we're doing elementary, we're always doing like the fifth level learning, even though they might be in first grade," Toni said. "Because, you know, as a team, it works that way." The older kids help the younger ones in the class.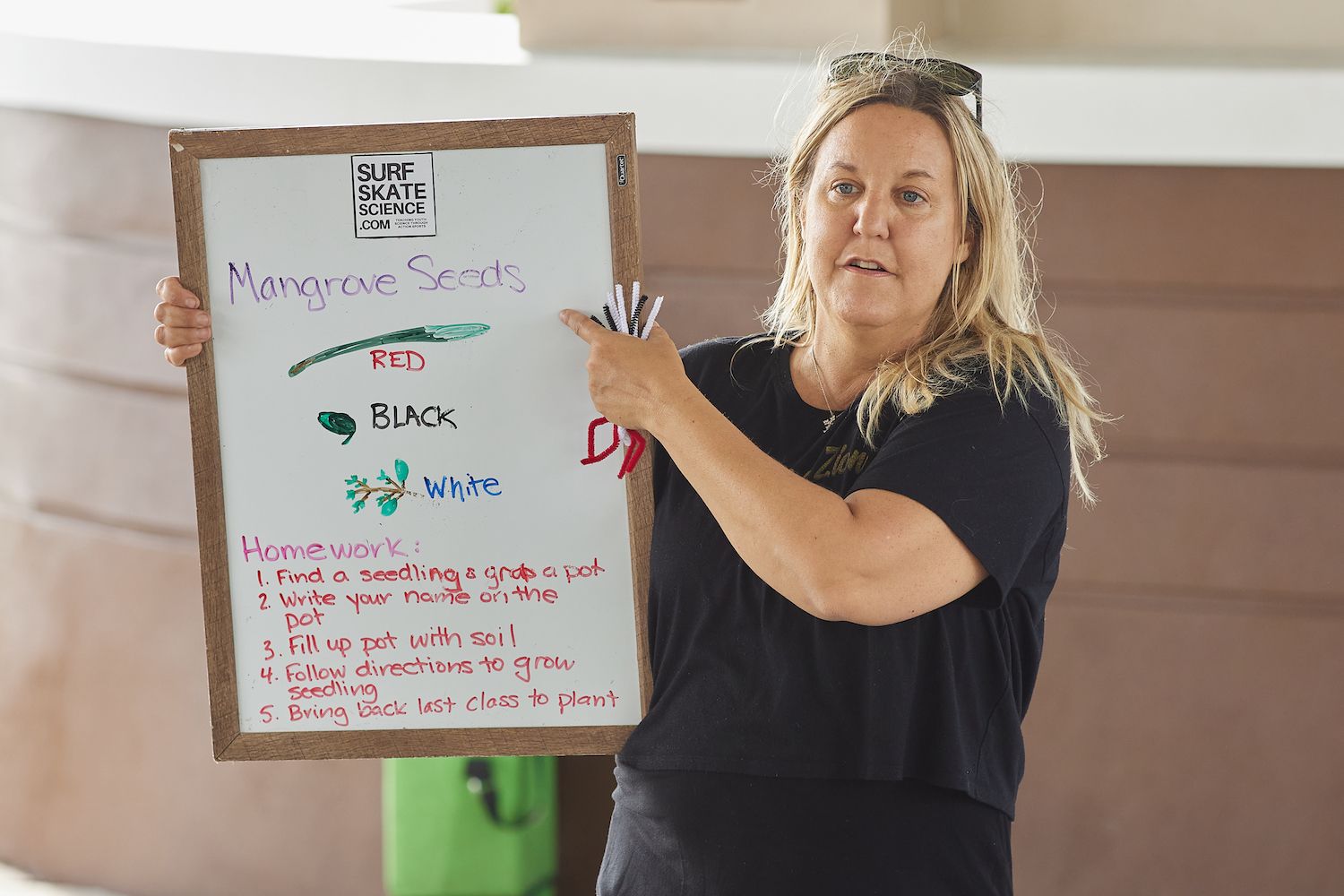 They teach using a hands-on approach, demonstrating concepts like centrifugal force, for example, on the skatepark—and other concepts while surfing at the beach. Also included in the mix are: an underwater robotics lab, sharks on the beach, and sea turtles. Toni says she encourages students to "think outside the box."
Now, Surf Skate Science boasts some 120 homeschool students attending.
Toni adds, "We're passionate about learning and because we're passionate, they can get excited about it too."